Miami Filmmakers Monica Sorelle and Robert Colom on 'Mountains' Participating in the Gotham Week Project Market
by Gotham on May 3, 2023 in Gotham Alumni News
Just a few weeks ago, filmmaking partners Monica Sorelle and Robert Colom shared the news that their first feature film Mountains would have its world premiere at Tribeca this June. The film, a loving portrait of the Haitian community in Miami, is inspired by their shared backgrounds hailing from two primary Miami cultures. 
Work on the script began in 2019, and seeking access to funders, distributors, and collaborators outside of just Miami, Monica and Robert applied to participate in the Gotham Week Project Market. They first debuted the script as a U.S. Feature in Development in 2021, where they developed important connections with the film's future sales agent and executive producers. In 2022, while in post for the film, they participated again as a U.S. Features in Post.
With the Early Deadline for submissions to U.S. Features in Post this week on Thursday, May 4, we spoke with Monica and Robert to learn more about their experience navigating the independent film world and advice they have for those interested in applying to the Project Market.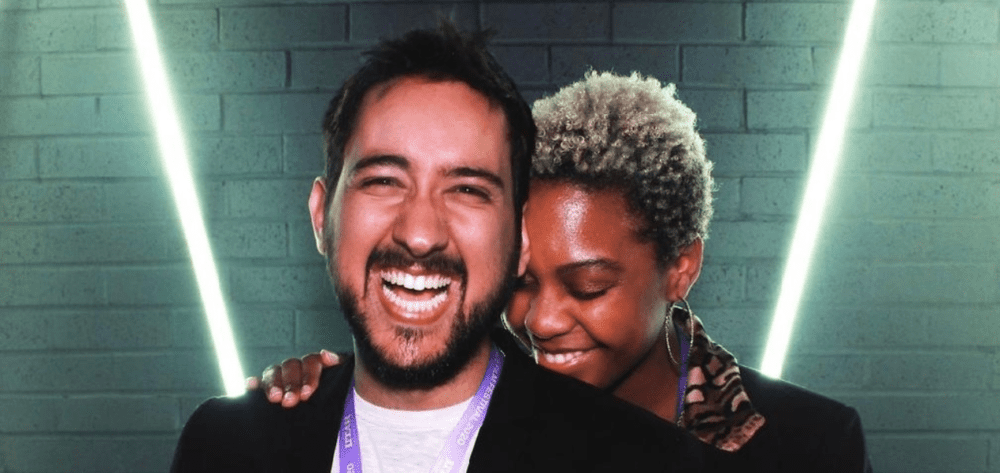 As a starting point, can you both share a little about yourself?
The two of us met during pre-production for Moonlight while volunteering to work a casting call. Robert went on to be a PA, and Monica had been hired to cast all the background characters. Working on Moonlight was transformative for us: it gave us the experience of a feature film set that would inspire us to create our own work, kicking off our long creative partnership and friendship. And of course, the later success of that film helped us realize that intimate Miami stories can become universal. It really shifted our perspective on what our work could be, and what it could achieve.
As far as our background, we're a pretty model cross-section of Miami's primary cultures. Robert's background is Cuban, and hails from the West Miami/Westchester area, which is predominantly Spanish-speaking; and Monica's is Haitian, from North Miami, which is densely populated with Haitian Creole speakers. Our backgrounds and the way they've historically interrelated – within and outside of Miami – have noticeably inspired our storytelling. We're very drawn to place-based work and familiar characters of our city.
When you were deciding to apply to the Market, what stage was the project at and what were some of your goals?
Monica: We developed and wrote the script for Mountains in 2019 and had aspirations to go into production in 2020, but this funny little thing happened that shut the world down. In that time, we were able to not only rest, but think about what our goals really were for the film and how they could best be achieved. It was a microbudget film both by choice and necessity, but we wanted to make sure we were well-prepared for production, and for the film's life beyond set.
Robert: Exactly. I think we had the understanding that being part of The Gotham Project Market had meant a stamp of approval for independent films in development – and for many filmmakers, a paradigm-shifting chance to spark career-spanning relationships with funders, distributors, and other collaborators that we just wouldn't have had access to otherwise. We were really excited and open to that experience.
What was your experience in the Gotham Week Project Market? Were there any specific outcomes for the project that you can share?
Monica: I had no idea what to expect the first year we participated in Gotham Week, but it was a whirlwind in the best way. That first year we were able to meet our future sales agent, who connected us to Neon Heart Productions, who became our EPs. We also met distributors, managers, agents, programmers… To be able to be in the room with industry folks – not as a mentee, but as a potential collaborator and partner – was such an affirming step forward in our careers.
Robert: Honestly, The Gotham was transformative for Mountains, and for our careers. It allowed us to meet colleagues outside of our regional silo, and facilitated intentional one-on-one facetime with folks from across the industry – some of which, like Monica mentioned, became our collaborators. In a way, The Gotham contextualized our work and presented us to the world. It was our indie film cotillion.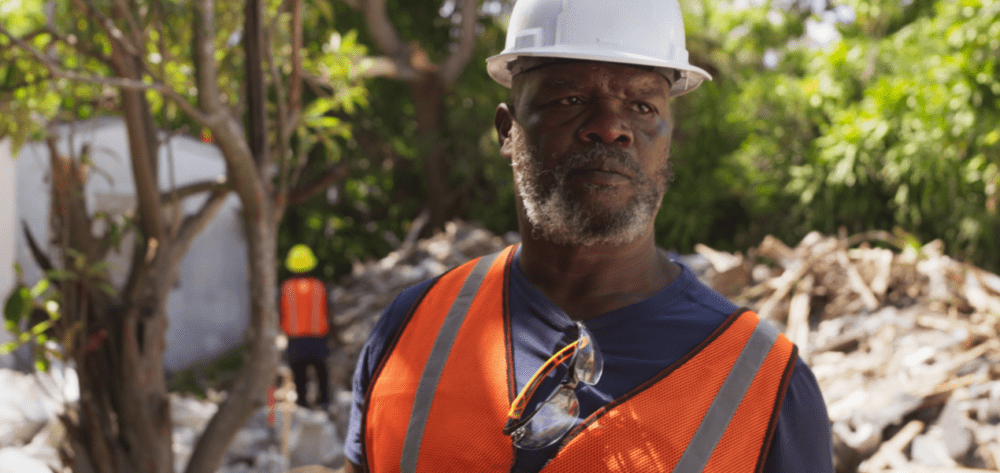 If you had to sum it up, what it one takeaway you have from participating in the Market?
Robert: In Miami we're so used to scrapping together our films, that the greater "machine" of independent film is not a context I really thought we'd be operating in. But now I know the director of this festival and that studio, we genuinely like each other, and not only will they take my call, but they're excited to hear from me. Different.
If you were recommending submitting and attending Gotham Week to a fellow filmmaker, what advice would you give them?
Monica: Be open to the process and don't get intimidated – you're in the room for a reason. Be clear about what you want for the film. Your voice, your vision, and your stories are valid.
Robert: I agree. Put the imposter syndrome away. Your story matters, and many of the folks you're meeting are just as passionate and excited to tell them as you are. Trust your intuition, and if the vibe is right, make friends.
Is there anything else you'd like to share?
Monica: You can still receive what you need from the industry without compromising your ethos. This is an ecosystem, and fresh voices with unique perspectives are welcome right now more than ever.
---
Monica Sorelle is a Haitian-American filmmaker and artist born & based in Miami. Her work explores alienation and displacement, and preserves cultural traditions within Miami & the Caribbean with a focus on the African & Latin diasporas that reside there.
Her photo and video work has been shown in group exhibitions at Oolite Arts and the University of Maryland, and supported by Pérez Art Museum Miami's Caribbean Cultural Institute Artist Fellowship. She has produced and worked as a department head on films for Film Independent, A24, HBO & PBS. Monica has served as a creative producer for films that have won awards at Berlinale, BlackStar, and Miami Film Festival and have been exhibited at Sundance, New Orleans Film Festival, and on Criterion Channel.
Monica is a member of Third Horizon, a creative collective dedicated to developing, producing, exhibiting, and distributing work that gives voice to stories of the Caribbean, its diaspora, and other marginalized & underrepresented spaces in the Global South.
Mountains is her first feature film as writer-director.
Robert Colom (he/him) is a producer and writer from Miami, whose work illuminates stories of Florida and the Latin American diaspora. His films have been featured and awarded at Tribeca,
Berlinale, Sundance, SXSW, and Miami Film Festival, and acquired by HBO, PBS, and Criterion Channel.
Robert is a fellow of Film Independent's Producing Lab and New Orleans Film Society's Southern Producers Lab, and his narrative work has been supported by European Film Market (2023 Fiction Toolbox), The Gotham, and U.S. in Progress.
He is a member of the Caribbean creative collective Third Horizon, and has been a programmer for their flagship initiative, Third Horizon Film Festival, since 2021.
Mountains is his first feature film as writer-producer.