'Playland' Director Georden West and Producer Russell Sheaffer on Participating in the Gotham Week Project Market
by Tobi Phang-Lyn on May 5, 2023 in Gotham Alumni News
When writer-director Georden West and producer Russell Sheaffer submitted to U.S. Features in Post, Playland, which centers around the staff of Boston's most notorious gay bar, was close to picture lock. Aside from making connections to help finish and release the film, Georden and Russell saw the Project Market as an opportunity to establish themselves as artists whose careers center around untold stories of, by, and about the queer community.
The conversations they had during Gotham Week, particularly those with programmers and fundraisers, eventually led to a successful Kickstarter and the film's premiere at IFFR early this year. In a few weeks, Playland will have its North American premiere at Tribeca.
With the Final Deadline for submissions to U.S. Features in Post just a few weeks away on Tuesday, May 23, we spoke with Georden and Russell to learn more about the impact that Gotham Week had on this film and on their careers.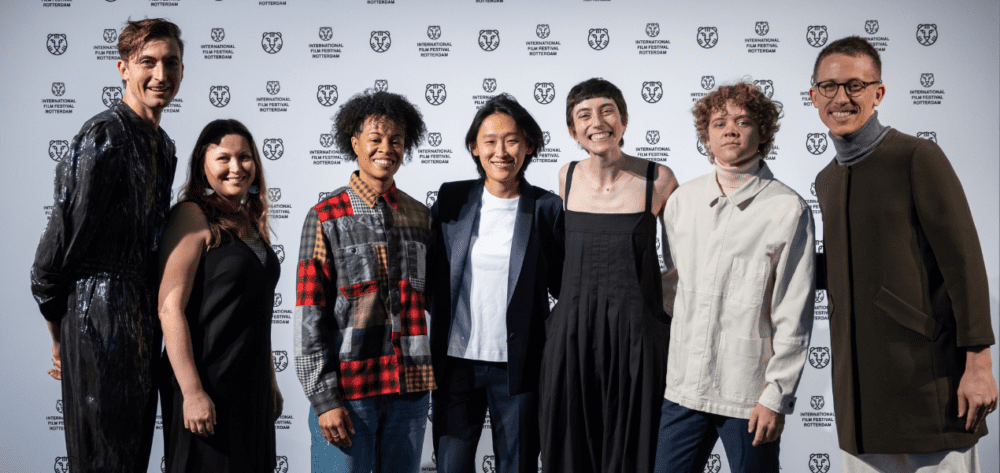 As a starting point, can you both share a little about yourself?
Georden: I center my work around experiences of fringe communities. My goal is to challenge traditional notions of preservation and offer a fresh perspective on the interplay, interdependence, and entanglement of queer histories. I am particularly interested in drawing fragile lines across time and unearthing erased and silenced subcultures. I studied visual media art at Emerson University's graduate school and undertook an internship at SHOWstudio, where my experience led to Student Academy Award-winning short Patron Saint (2019). I was a 2021-22 Fine Arts Work Center Visual Arts Fellow and a 2021 Academy Gold Women's Fellowship Finalist. Playland (2023), selected for IFFR 2023, is my first feature, which stemmed from research carried out at Boston's LGBTQ+ archive, The History Project.
Russell: Like Georden, my work is bound up in archives of queerness and I find myself continually interested in the way that shifts in language affect the epistemology of gender and sex. I graduated with a Masters from NYU's Cinema Studies department and a PhD from Indiana University's Department of Communication and Culture, where I was the archival fellow at the Kinsey Institute for Sex, Gender, and Reproduction. Coming from that theoretically-saturated background, my work has taken a few different forms: as a visual artist, as a producer, and as a scholar. Now, I'm one-third of a company called Artless Media and split my time between teaching, writing, and image making. When producing work for others, I get inspired by folx who are also exploring the bounds of language, image, and sexuality in ways that break conventional form. In terms of features, that has included Josephine Decker's Thou Wast Mild and Lovely, Daniel Laabs' Jules of Light and Dark, and Georden's Playland.
When you were deciding to apply to the Market, what stage was the project at and what were some of your goals?
Russell: When we applied to the market, we had a fine cut and were in the process of fundraising for licensing and finishing. The practical goals for me were to make sure that we made connections to be able to finish the film (whether through financial support or in-kind services) while also starting conversations with festivals that would make sure that Playland landed in the right program at the right time.
Georden: We were in the thralls of post-production. My primary goal was finishing the film and getting it in front of an audience who would be hungry for its unique approach. I was eager to make connections alongside Russell to make sure the film didn't drift into obscurity and to build a foundation for a career marked by longevity. While ensuring that Playland had a pathway to start its own robust life, I wanted to be clear that this film was just the start. We have much more to say and this particularly dire time necessitates more queer stories.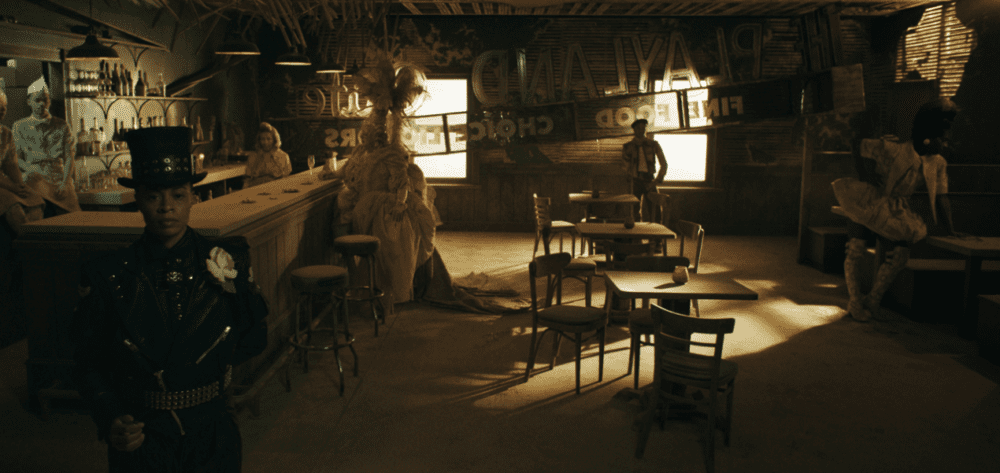 Do you feel like Gotham Week was helpful in reaching those goals? And generally, what was your experience like participating in Gotham Week?
Georden: It was amazing to connect with a community of artists making boundary-pushing work, championing often overlooked communities, and striving to harness independent film to instigate some of the most pressing dialogues of this moment. The connections I made during Gotham Week have blossomed into friendships, mentorships, and planted the seeds of meaningful collaborations. Gotham Week helped facilitate relationships that allowed us to finish Playland and kickstart meaningful conversations around what future collaborations would look like. I am really grateful for the opportunity to meet face-to-face with industry members, especially programmers and fundraisers whose passionate advocacy was instrumental in championing this film so we could finish and get it out on the festival circuit.
Russell: Echoing Georden: YES! Gotham Week was an indispensable part of our post-production process and Playland would not have been finished in the way it was without the communities and support we found at the Market. While we didn't walk away from the market with immediate, new financial investors, we did leave having had conversations that lead to a successful Kickstarter and to our eventual premiere at IFFR and upcoming North American premiere at Tribeca. Also, I love the fellow creators from our class at Gotham week — it's been really wonderful to feel like we have a community of makers all at roughly the same stages in post, all cheering each other on.
If you had to sum it up, what it one takeaway you have from participating in the Market?
Georden: Gratitude. Also, we met fellow filmmakers and The Gotham staff that we run into at programs around the world! The support The Gotham provides spans the globe! It was wild to run into people we met through The Gotham in Poland and the Netherlands. I am so honored to get to play alongside friends I met through The Gotham who are premiering at Tribeca and to celebrate our work together.
Russell: I think it has also really reinforced for me the importance of reaching out to build your own community at every stage of the production process. For me, I notice an impulse at times to go inward, to stay insular, and our time at Gotham Week has reminded me how important it is to remain open. We need to ask for help when it's needed, to be open to the way the community responds, to build the communities we hope to see and be supported by, and support them right back.
Are there any specific outcomes for the project or your careers that you can share?
Georden and Russell: After Gotham Week, Playland's team ran a successful Kickstarter campaign and participated in the American Film Festival Poland's US in Progress program. We world premiered in the Tiger Competition at the 2023 International Film Festival Rotterdam and will have our North American premiere at Tribeca.
If you were recommending submitting and attending Gotham Week to a fellow filmmaker, what advice would you give them? What do you think Gotham Week offers independent projects and filmmakers?
Georden: I believe The Gotham offers foundational experience in developing professional literacy and is a vital system of support for independent media artists. Up to the point that we participated in Gotham Week, Playland existed within the closed and insular incubation of our team, and The Gotham was an inaugural moment in speaking to a wider public about it. Finding the rhythm in how Russell and I spoke about the film was a fun dance where we simultaneously held celebration of a conceptually finished project with the yet unrealized ambitions for its future. I guess my advice would be reflective of my bar experience: know what drink you're serving.
Russell: I love that, Georden. I think the biggest advice I can offer is to come into it open to conversation knowing that you've just entered a marathon. It is important to know what you need and what you're hoping to get out of the market, but it's also vital to stay present, rested, and open to the range of support that might come your way – whether in the days, weeks, or months after the market. There was a lot that came out of our time at the market that was very concrete and immediate, but I'm also really excited to see how Georden and my art-making is affected long term.
---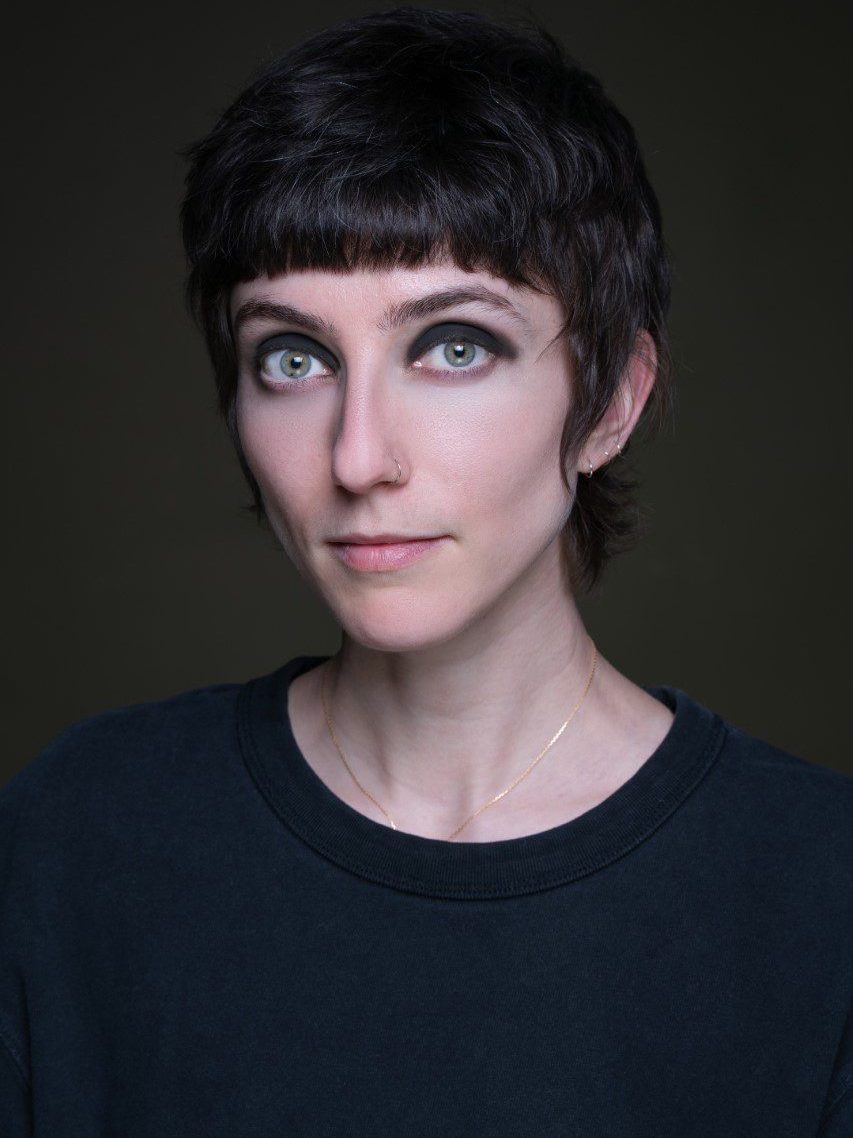 Georden West is a multimedia artist exploring the speculative openings of archival silence.
Named one of Filmmaker Magazine's 2022 "25 New Faces of Independent Film," Georden's work centers experiences of fringe communities, challenging traditional notions of preservation and offering a fresh perspective on the interplay, interdependence, and entanglement of queer histories.
Georden's first feature, Playland, premiered in the Tiger Competition at 2023 International Film Festival Rotterdam. The film is a recipient of the 2021 LEF Moving Image Fund and 2022 Frameline Completion Fund. Playland participated in 2022 Gotham Week (formerly IFP) US features in Post-production and the American Film Festival Poland's US in Progress program.
Georden was a 2021-22 Fine Arts Work Center Visual Arts Fellow and an alum of the 2022 Zurich Film Festival Academy. They won gold at the 46th Student Academy Awards and was a 2021 Academy Gold Women's Fellowship finalist.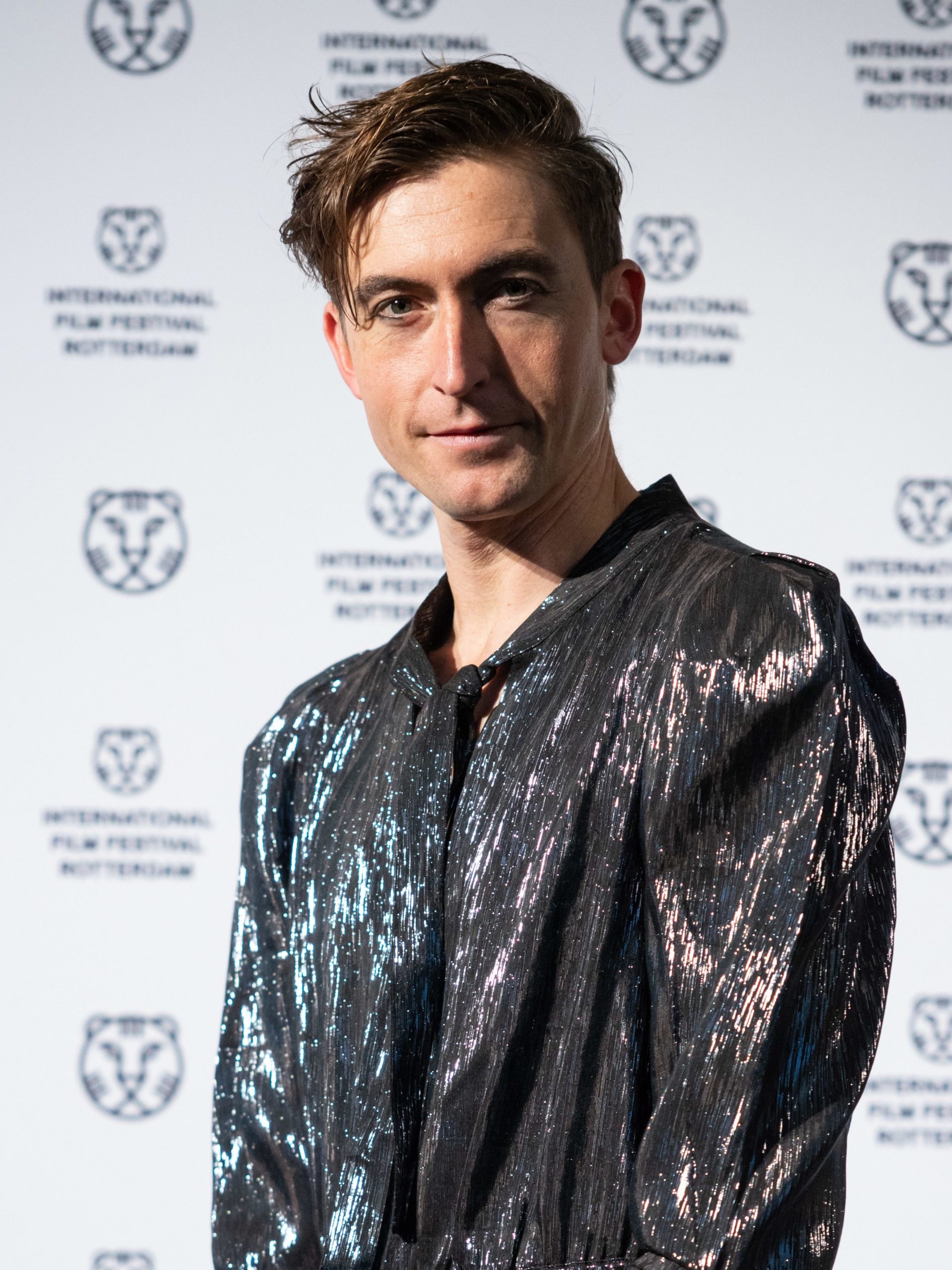 Russell Sheaffer is a visual artist and producer with a Ph.D. from the Department of Communication & Culture at Indiana University, Bloomington, where he was an archival fellow at the Kinsey Institute for Sex, Gender, and Reproduction.
His moving image work has been featured in the New York Times, Rolling Stone, Billboard, and USA Today and has screened at the Tribeca Film Festival, Ann Arbor Film Festival, Berlinale, The National Gallery of Art, and MoMA.
He produced Josephine Decker's Thou Wast Mild & Lovely (which Richard Brody named the fourth "best film of the century so far" for the New Yorker), Daniel Laabs' Jules of Light and Dark (which won the grand jury prizes at NewFest and Outfest), and Georden West's forthcoming feature debut Playland.