After reviewing the regulations related to the WGA Strike, the Gotham Week Project Market will not take place this year. The decision to cancel the Project Market for the first time in our 45-year history is a difficult but necessary one. We remain committed to supporting our community and helping to advance creators' projects and careers.
For questions pertaining to the Gotham Week Project Market, please check out our FAQ and for any additional questions please reach out to

[email protected]

. Stay tuned for more details regarding the Gotham Week Conference and Expo over the coming months.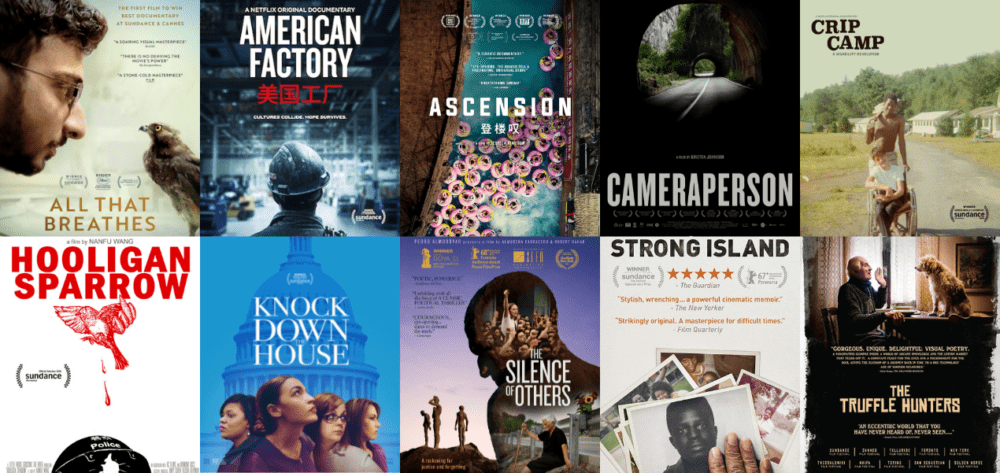 Over the course of the Project Market, selected filmmakers are invited to meet with hundreds of industry representatives from companies such as A24, Cinetic, Dogwoof, Ford Foundation, HBO Documentary Films, IFC Films, Impact Partners, ITVS, MUBI, NEON, POV, Submarine, Sony Pictures Classics, Sundance Institute, SFFilm and more, and festival and market reps from Hot Docs, IDFA, Sheffield Doc/Fest, SXSW, Tribeca Film Festival and more.
Notable recent alumni of Spotlight on Documentaries include:
Shaunak Sen's All that Breathes (2020 Project Market)
Julia Reichert and Steven Bognar's American Factory (2016 Project Market)
Jessica Kingdon's Ascension (2020 Documentary Lab and Project Market)
Kirsten Johnson's Cameraperson (2015 Project Market)
Nicole Newnham and James LeBrecht's Crip Camp (2017 Project Market)
Nanfu Wang's Hooligan Sparrow (2015 Documentary Lab and Project Market)
Rachel Lears' Knock Down the House (2018 Project Market)
Almudena Carracedo and Robert Behar's The Silence of Others (2014 Project Market)
Yance Ford's Strong Island (2012 Project Market)
Michael Dweck and Gregory Kershaw's The Truffle Hunters (2018 Project Market)
Other recent Project Market alumni include: Reid Davenport's I Didn't See You There, Alex Pritz's The Territory, Rebeca Huntt's Beba, Paula Eiselt & Tonya Lewis Lee's Aftershock, Brett Story's The Hottest August, Jon-Sesrie Goff's After Sherman, Jessica Earnshaw's Jacinta, Luke Lorentzen's Midnight Family, Stephen Maing's Crime + Punishment, Catherine Gund's Chavela, Lyric Cabral & David Felix Sutcliffe's (T)error, Michael Palmieri & Donal Mosher's The Gospel of Eureka, Angelo Madsen Minax's North by Current, Nancy Schwartzman's Roll Red Roll, and Keith Maitland's Tower.
Project Market alumni that premiered at the 2023 Sundance Film Festival included: Rebecca Landsberry-Baker & Joe Peeler's Bad Press, Sierra Urich's Joonam, Elaine McMillion Sheldon's King Coal, Milisuthando Bongela's Milisuthando, and Alison O'Daniel's The Tuba Thieves.