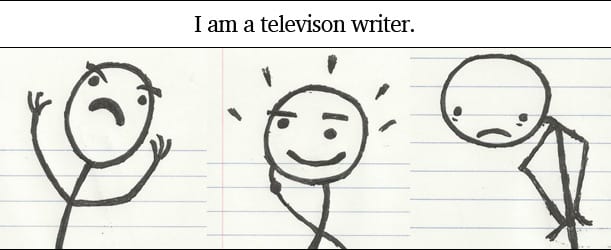 Independent filmmakers transitioning into television makes perfect sense. Indie filmmakers share a passion for singular characters, earned character development, and edgy storytelling. Television allows you to focus on your characters at least a dozen hours a season. Sometimes – if you're lucky – you're living with your characters for hundreds of hours across the years.
When you develop a TV show, you're making a commitment to stand by your characters for the life of the series. Sometimes you're so heavily involved in your show, your own personal life takes a back seat, especially during production. Anyone who has mounted an independent film knows this type of intense commitment.
But unlike independent films, you're often getting paid throughout the entire TV development process. You can still put food on the table while creating your passion project. And make no mistake – every TV show is the creator's passion project. It's our brass ring. It's our baby. We pray every night it'll get the greenlight, it'll find an audience, it'll resonate with viewers. That's our dream. Maybe it's becoming yours, too.
My own journey into television might sound a lot like yours – circuitous. I left a career in health care to become a writer. I changed my entire life to follow my dream. In my former career as a cardiac rehab clinician, I saw patients every day. My patients were all going through life-altering moments – a heart attack, by-pass surgery, heart transplantation. They'd just had a brush with their own mortality. They were all reexamining their lives. I was privileged to serve patients and their families at some of their most stressful times. I found helping people through difficult periods incredibly rewarding. My patients taught me we have a limited amount of time on this planet, so you should go after the things you want to do in life.
While on staff at Georgetown University Medical Center, I took a screenwriting course at Georgetown. Then I took another one. It further sparked my desire to write. I began to realize I instead of reaching one patient per hour, I could reach thousands, even millions of people in an hour of television.
I'm sure all of you experienced that moment when you knew you wanted to be a writer, director, producer – a creative artist for a living. It can be thrilling and terrifying. I told my thenboyfriend- now husband, "I think I need to move to Los Angeles." Instead of asking "Why?" he said "Why not?"
Obviously, someone encouraged you similarly. You're pursuing your passion. Wherever you are in your career, you're living your dream. Now maybe you have a story that requires hours of storytelling. Now maybe you have a character who keeps you awake at night screaming to be realized. Now maybe you're looking at television because it's the place you want to take your next project. You may be grappling with whether to make the transition from independent filmmaking to television. Here's my suggestion:
Don't ask "Why television?" Ask "Why not TV?"
Why not bring your characters to life for millions of viewers?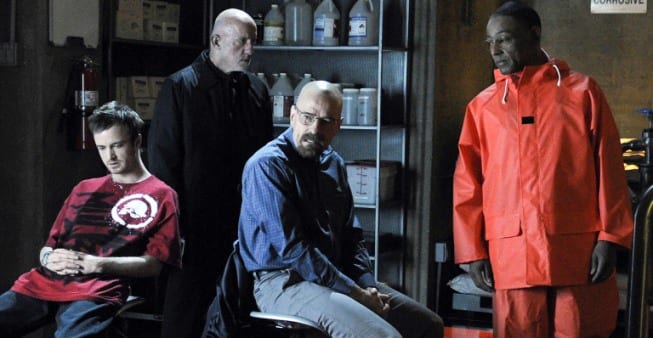 Let's look at a show like Breaking Bad. A critical daring. An awesome, edgy TV show. Stellar storytelling. In 2011, Breaking Bad scored the highest ratings growth for any cable TV drama in history. The season four finale delivered roughly two million viewers in the 18-49 demo and three million overall viewers. That's on one night.
How does that stack up to a film with a theatrical release?
Let's say your film makes $20 million in its opening weekend. Using boxofficemojo.com's calculated 2012 average ticket price of $7.83, approximately 2.6 million viewers saw your film during the entire weekend.
Breaking Bad attracts approximately three million viewers each week during its season. Imagine having that loyal audience waiting for the next installment of your show. If you want your work to be seen, why not TV?
Okay, you've got a project you love and want people to see it, how do you bring it to television? Gary Lennon's outstanding IFP post "From Indie Film to Television in 10,000 Hours" offers his bottom line answer: hard work. I agree with him 1,000 percent. The way you break into television is through a lot of hard work. But you're indie filmmakers; you already understand hard work. You understand persistence. You live to break down barriers. You have a mission. Wherever you are in your career, you're way ahead of the pack.
So you're an indie filmmaker; there's no question you're willing to work hard. The question lies in how to apply that hard work.
If you want to bring a project to television, I highly suggest immersing yourself in television. All television. You may gravitate toward a certain type of show, say Game of Thrones. But your own idea may have elements that don't jibe with fantasy storytelling. Take the aspects that fit your show from Game of Thrones, then look at other shows. For example, you may have a procedural element in your show.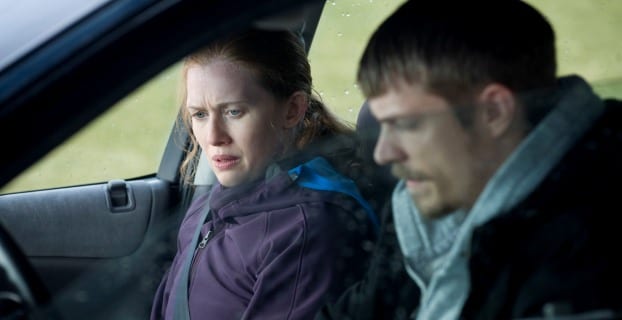 Veena Sud, the developer of The Killing, comes from a network procedural show, Cold Case. She knew the procedural storytelling techniques that would work well in The Killing, but she also knew what conventions she wanted to break. If she didn't know procedurals inside and out, she wouldn't know how to turn the procedural on its head.
I can't tell you how many times aspiring TV show creators get meetings with TV executives and say, "Oh, I don't watch TV," or "I only watch [insert name of show or network]." This is foolish. The TV exec probably watches tons of TV, sees loads of films, and reads stacks of scripts and books. Those would-be TV show creators just admitted to the exec: "I don't know this medium well. You shouldn't trust me to create your next groundbreaking show."
Know this now: If you want to create a TV show you're taking on one of the most difficult feats in the industry. In writing a pilot, you need to set up the infrastructure for possibly hundreds of hours of storytelling. You're trying to introduce characters that viewers will want to invite into their homes over and over again. Coming up with the perfect combination of structure, characters, and unique storytelling is challenging, even for showrunners who have been creating or running shows for years.
Look at any pilot season. Even veteran creators will take swings and whiff. Other times they knock it out of the park. The pilot process takes a special alchemy. If you're not familiar with television as an art form, you'll make your job nearly impossible. It would be like trying to write, direct, and produce a film without studying film. What's more, it would be like trying to create a film trilogy or franchise without having seen the The Godfather, The Lord of the Rings, or Batman Begins/Dark Knight series of films.
I encourage you to watch and read all kinds of television. Stand on the shoulders of giants like Alan Ball, Aaron Sorkin, Shawn Ryan, Nancy Miller, Steven Bochco, David Milch, David Simon, Howard Gordon, Kyle Killen, Jenji Kohan, and more. Many have gone before you. Learn from them. Study their pilots and series. Dissect their shows. Then apply the best storytelling elements to your passion project.
Now go create the next addictive TV show. Introduce your characters to millions of viewers. Give us the opportunity to experience your storytelling every week.
Hey, why not?