[flv:https://s3.amazonaws.com/Video_2012_Misc/2012_CONVERSATION+WITH+BENNETT+MILLER.mov 580 240]
Academy Award nominee and Gotham Independent Film Award Winner Bennett Miller, director of Moneyball and Capote, joins us for a truly special keynote conversation in which he'll discuss crossing over from directing a critically acclaimed documentary feature to bringing to life two of the last decade's most critically acclaimed screen adaptations. With intricate knowledge of what it takes to bring a captivating story from source to script and then to screen – and crafting a brilliant, awards-worthy cinematic experience in the process (his films have an astonishing 11 Oscar nominations among them) – Miller's keynote will offer Script to Screen attendees an electrifying portrait of what can happen when the Conference's lessons are learned, followed, and the stars of the indie film world align. Presented in partnership with WGAE

Bennett Miller, director, "Moneyball," "Capote" Academy Award nominee and Gotham Independent Film Award Winner Bennett Miller, director of Moneyball and Capote, joins us for a truly special keynote conversation in which he'll discuss crossing over from directing a critically acclaimed documentary feature to bringing to life two of the last decade's most critically acclaimed screen adaptations. With intricate knowledge of what it takes to bring a captivating story from source to script and then to screen – and crafting a brilliant, awards-worthy cinematic experience in the process (his films have an astonishing 11 Oscar nominations among them) – Miller's keynote will offer Script to Screen attendees an electrifying portrait of what can happen when the Conference's lessons are learned, followed, and the stars of the indie film world align.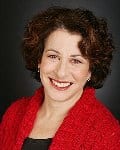 Lisa Schwarzbaum, film critic, Entertainment Weekly
Lisa Schwarzbaum joined Entertainment Weekly in 1991, and became one of the magazine's two movie critics in 1994. Previously, she was a feature writer and columnist at the New York Daily News Sunday Magazine. She has written for The New York Times Magazine, Vogue, and More, among other publications. A member of the National Society of Film Critics and a past chair of the New York Film Critics Circle, she has also served on the selection committee of the New York Film Festival.