Each New Year, I feel at the mercy of year-end lists: popular tools for identifying our essential favorites, but a very imperfect tactic for preserving our memory of a year in cinema. Top ten lists are invariably dominated by a certain level of epic mini-major, and while THE TREE OF LIFE, THE DESCENDANTS and MELANCHOLIA may have defined the year at the movies, lists that lead with these films naturally exclude a lot of what was happening with new directors and smaller-scale concepts. As a festival programmer, I see first and second time directors breathe life into and sustain the industry's energy throughout the year. When we get to the end of a year, the small films remain for me the mile markers: 2008 is MOMMA'S MAN and THE PLEASURE OF BEING ROBBED more than WALTZ WITH BASHIR or THE WRESTLER. While all of those films were among my year-end best, the first two are more of a time capsule, maybe because, sadly, the conversations around the smaller films, in this industry, seem more ephemeral.
Supplementing my contribution to the 2011 Hammer To Nail Awards, I thought I would create a "Best Overlooked of 2011" list, including films that I had seen at festivals and that I worry have been under-recognized both critically and within the industry. As I was thinking of titles that I wanted to include in a list like that, a trend emerged: many of those films were directed by women.
I recently sat down with a 2011 theatrical release list and began making hash-marks, only to discover that another year has revealed another set of depressing statistics about female directors. In 2011, about 15% of films released theatrically in New York City were directed by women. As NYC sees far more films in release than most places in America, many of those are low budget, foreign or documentaries. You can slice that percentage in half in order to talk about films directed by women in the mainstream arena, and you get the 7%—if that—reported as a yearly trend of the average percentage of women directing Hollywood's top grossing films.
Instead of focusing on that dire figure, I'd like to mention a few of my favorite, year-defining independent narrative features that made the rounds on the 2011 festival circuit, all of which happened to be directed by women. Fortunately, these are not the only independent narratives directed by women on the circuit last year—they are just six excellent films that were personally memorable for me and that I felt were greeted a bit too quietly.
Alpha by director:
Alison Bagnall, THE DISH & THE SPOON (SXSW '11)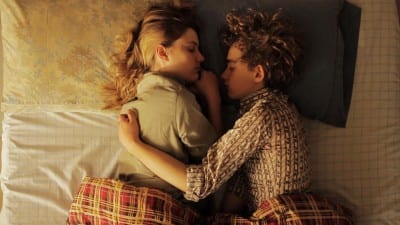 THE DISH & THE SPOON proves that sometimes the smallest films have the most room for nuance. While Bagnall is the co-writer of one of the best independent American films of the past 20 years (BUFFALO '66), she proves here that she is a writer/director with a sure hand and a compelling, original style. [The film is going to be released theatrically in 2012.]
Megan Griffiths, THE OFF HOURS (Sundance '11)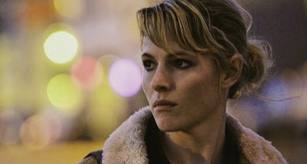 THE OFF HOURS is longtime AD Megan Griffiths' first feature as writer/director, and it establishes her as a mega-talent. She exhibits patience in crafting this beautiful drama, which features a sharp, layered, and star-making performance from Amy Seimetz. [Film Movement picked up the digital rights for the film, which is now available on VOD.]
Liza Johnson, RETURN (Director's Fortnight '11)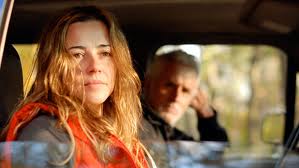 I found Liza Johnson's first feature, a kitchen sink drama about a female soldier's unsettling reintegration into suburban American life, to be startlingly good. Johnson depicts the complete downward spiral of her main character without ever letting the melodrama overwhelm the tight and naturalistic narrative, and she shows her humanity further by allowing for swells of gentle humor. [RETURN was picked up for distribution by DADA Films and opens theatrically in NYC and LA on February 10th.]
Miranda July, THE FUTURE (Sundance & SXSW '11)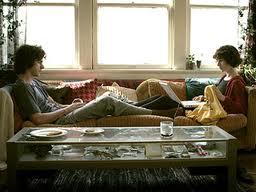 While July is certainly not a fresh face, THE FUTURE ranks for me as by far the most underappreciated film of the year. It is disappointing to think that this was financed completely outside the US and greeted with little enthusiasm by certain key critics, particularly given how masterful, creative, funny and sincere this film is. It is important for July to be recognized and celebrated on the occasion of the release of her second feature, and I think it is so worthwhile to discuss how much, and in what ways, she's grown profoundly as an artist, writer and director. [The film was picked up for distribution by Roadside Attractions and is now available on DVD.]
Madeleine Olnek, CODEPENDENT LESBIAN SPACE ALIEN SEEKS SAME (Sundance '11)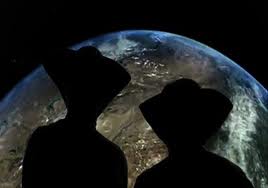 After this week, I'm hoping that a lot more New Yorkers will realize how funny writer/director Madeleine Olnek is. CODEPENDENT LESBIAN SPACE ALIEN SEEKS SAME is wrapping up a weeklong run at the re-Run Gastropub Theater. Madeleine is an actor's director with a solid grasp for good comedy. Read more here.  Also, here.
Dee Rees, PARIAH (Sundance '11)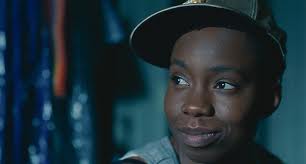 Writer/director Dee Rees created a tight, Hollywood-friendly narrative, with characters and situations that could not be further from multiplex fare.  One bit of good news: this solid, down to earth coming-of-age story about young black lesbians in Harlem is currently performing well in limited release. [Distributed by Focus Features]