Welcome to Alumni on Screen, September 2022 edition! To champion and signal boost our Gotham-supported projects, at the top of each month we'll have a rundown of alumni making their way into the world on screens both big and small.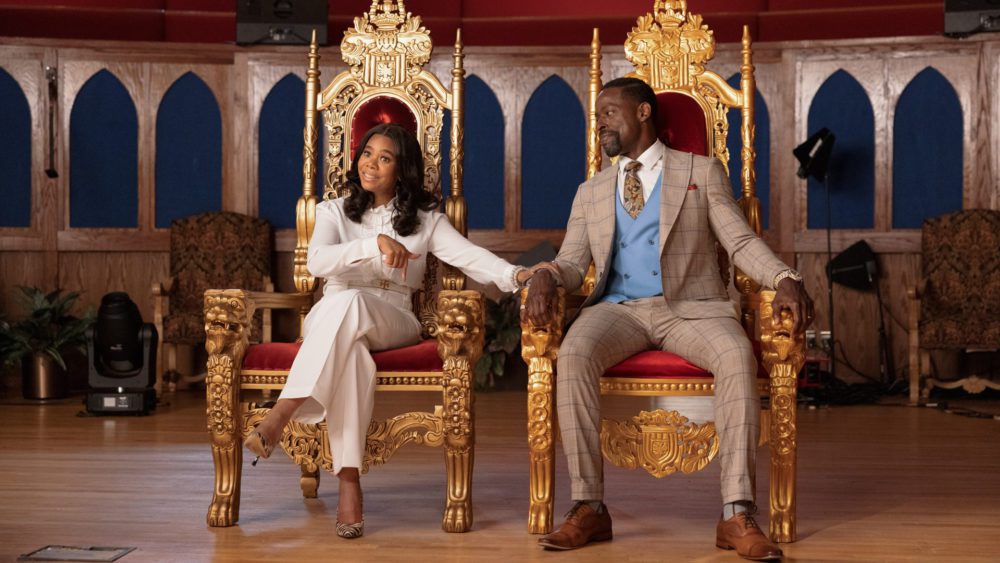 Honk for Jesus. Save Your Soul. is a satirical comedy starring Regina Hall as Trinitie Childs – the proud first lady of a Southern Baptist megachurch, who together with her husband Pastor Lee-Curtis Childs (Sterling K. Brown), once served a congregation in the tens of thousands. But after a scandal forces their church to temporarily close, Trinitie and Lee-Curtis must reopen their church and rebuild their congregation to make the biggest comeback that commodified religion has ever seen. A Focus Features release.
Written & directed by Adamma Ebo; produced by Rowan Riley, Daniel Kaluuya, Amandla Crichlow, Matthew Cooper, Jessamine Burgum, Adanne Ebo, Adamma Ebo, Regina Hall, Sterling K. Brown, and Kara Durrett.
Gotham Alum: Honk for Jesus. Save Your Soul. is an alumnus of the 2019 Gotham Week Project Market.
SEPTEMBER 2
The Cathedral
Film at Lincoln Center / MUBI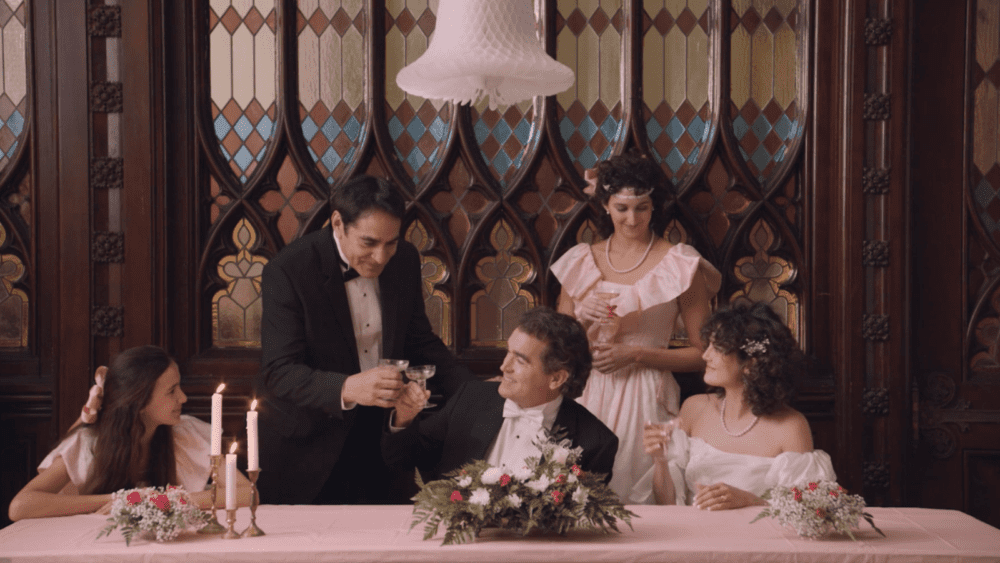 An only child's meditative, impressionistic account of an American family's rise and fall over two decades. In Theaters at Film at Lincoln Center starting Sept 2, and streaming on MUBI beginning Sept 9.
Written & directed by Ricky D'Ambrose and produced by Graham Swon.
Gotham Alum: The Cathedral is an alumnus of the Biennale College Cinema with which The Gotham enjoys an academic collaboration.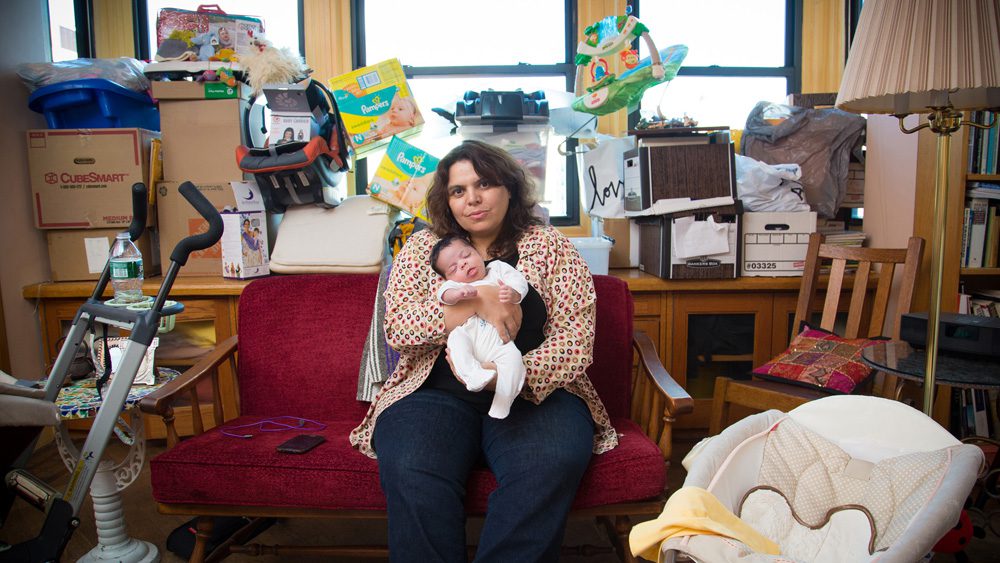 How do you live without your mother?" Filmmaker Judith Helfand asks this unbearable question twice: as a daughter caring for her terminally ill mother, and as an "old new mom," single parenting her much-longed-for adopted baby girl. With footage from 25 years of first-person filmmaking, shiva babka and 63 boxes of dead parents' "stuff," the film asks: what do we really need to leave our children?
Also streaming now on PBS Watch Now.
Directed by Judith Helfand, co-directed by David Cohen, and produced by Judith Helfand, Hilla Medalia, and Julie Parker Benello
Gotham Alum: Love & Stuff is an alumnus of the 2016 Gotham Week Project Market.
A landmark of American independent cinema, Passing Through cannot be seen anywhere but a movie theater, and even then only very rarely. Clark's intensely kinetic drama ("an invaluable film-outcry," critic Albert Johnson observed) follows an African American saxophonist, recently released from prison, who struggles to preserve his artistic integrity against the profiteering forces of the white-led recording and broadcasting industries. He is awakened to racial consciousness by the elderly jazz legend "Poppa" Harris, played by veteran actor Clarence Muse, who deepens his understanding of jazz's rootedness in the African soil and the spirits of community and ensemble collaboration. The film's score, arranged by Horace Tapscott, features music by Eric Dolphy, Charlie Parker, John Coltrane, and Sun Ra, as well as a live performance by the Pan African Peoples Arkestra.
Directed by Larry Clark, written by Larry Clark and Ted Lange, and produced by Larry Clark.
Gotham Alum: Passing Through is an alumnus of the 1979 Gotham Week Project Market.
SEPTEMBER 6
Mayor
MUBI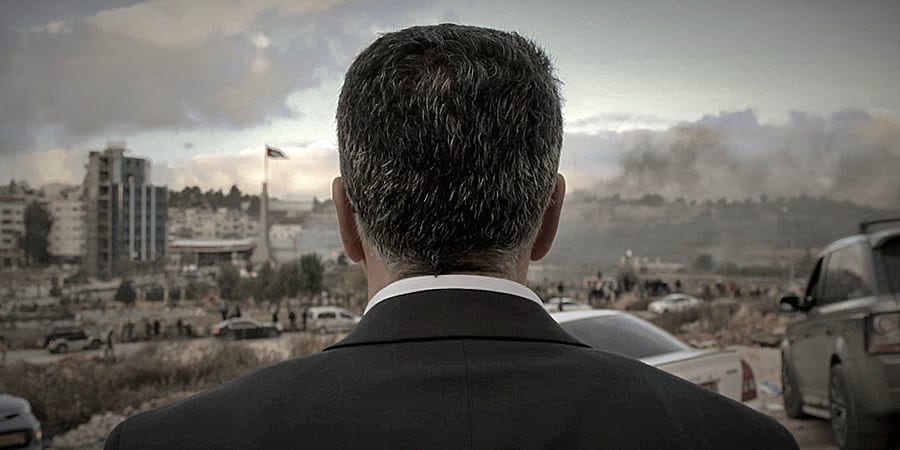 Musa Hadid, the Christian mayor of Ramallah, is serving his second term in office. His immediate goals: repave the sidewalks, attract more tourism, and plan the city's Christmas celebrations. His ultimate mission: to end the occupation of Palestine. Mayor offers a portrait of dignity amidst the madness and absurdity of endless occupation while posing the question: how do you run a city when you don't have a country? 
Produced and directed by David Osit.
Gotham Alum: Mayor is an alumnus of the 2019 Gotham Week Project Market.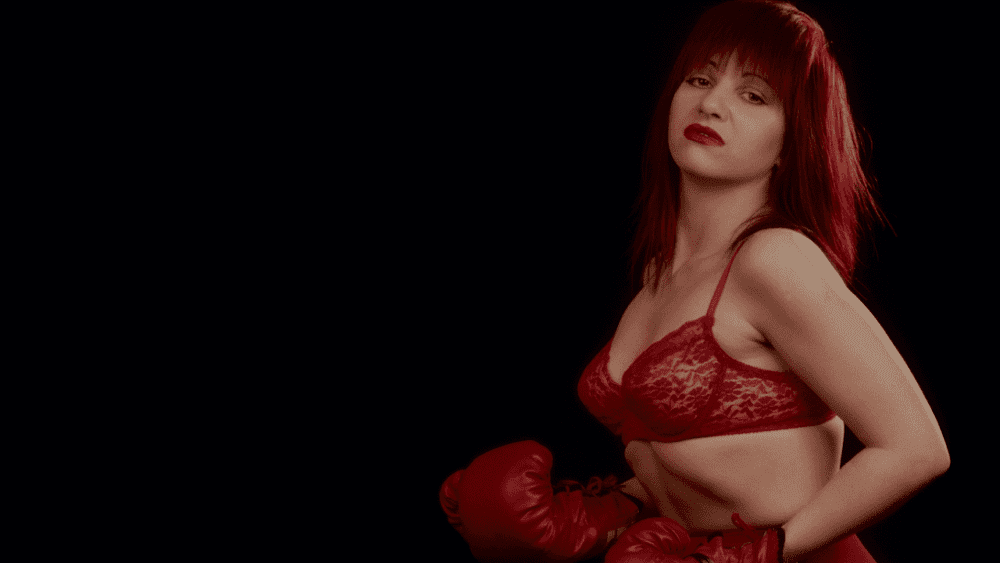 Beth B exploded onto the New York art and film scene in the late 1970s, after receiving her BFA from the School of Visual Arts in 1977. Her prolific career is characterized by work that challenges society's conventions, with a particular focus on social issues and human rights. In the years following her legendary partnership with Scott B in the Downtown NYC small-gauge filmmaking scene, B has produced over 30 documentary, experimental, and narrative films, as well as interdisciplinary work that has been shown in galleries and museums throughout the world.
Gotham Alums: the retrospective includes several titles that were presented at previous Gotham Project Markets including Visiting Desire (1996), Exposed (2009), and Lydia Lunch: The War is Never Over (2019).
SEPTEMBER 26
Delikado
Airing on POV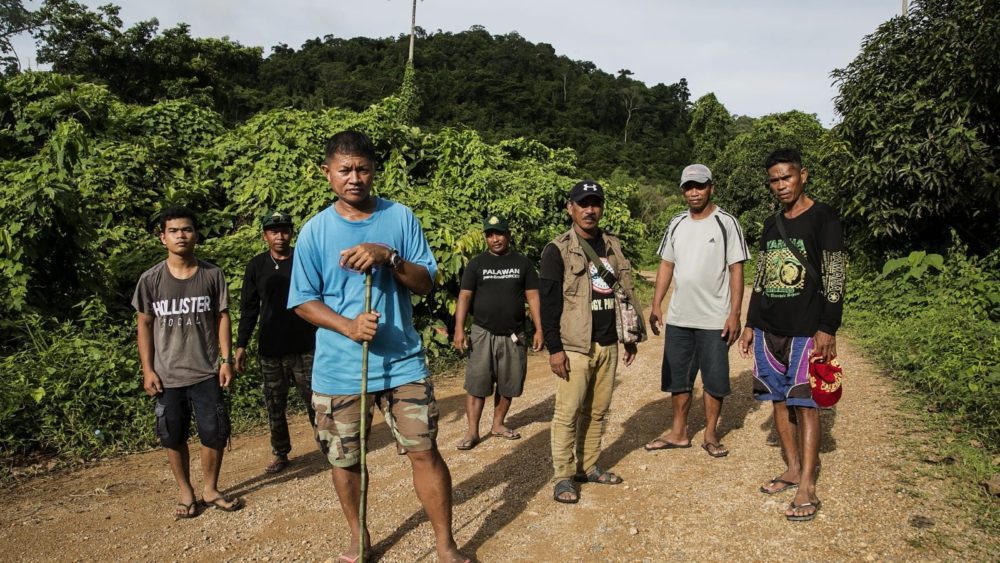 Palawan is one of Asia's tourist hotspots. But for a small network of environmental crusaders struggling to protect its spectacular forests and seas, it is more akin to a battlefield. Delikado follows three land defenders as they try to stop politicians and businessmen from destroying the Philippines' "last ecological frontier."
Directed by Karl Malakunas and produced by Marty Syjuco, Michael Collins, Kara Magsanoc-Alikpala, and Karl Malakunas.
Gotham Alum: Delikado is an alumnus of the 2020 Gotham Week Project Market.
SEPTEMBER 30
Sirens
Angelika Film Center
Sirens intimately chronicles the lives and music of Slave to Sirens, a band made up of five young metalheads whose burgeoning fame is set against the backdrop of the Lebanese revolution. Its members wrestle with friendship, sexuality, and destruction as their music serves as a refuge to Beirut's youth culture. At the band's core are its two founding members, Lilas Mayassi and Shery Bechara, whose complicated relationship and subsequent tense fallout threatens the very fabric of the band. An even greater looming threat, however, is Lebanon's criminalization of homosexuality, as well as the wholly devastating effects of their country's political regime. Despite their obvious challenges, the members of Slave to Sirens persist in trying to create a revolution of their own: living their truth.
Written and directed by Rita Baghdadi and produced by Rita Baghdadi and Camilla Hall.
Gotham Alum: Sirens is an alumnus of the 2019 Gotham Week Project Market and a New True Stories grantee.
SEPTEMBER 30
What We Leave Behind
In Select Theaters & Streaming on Netflix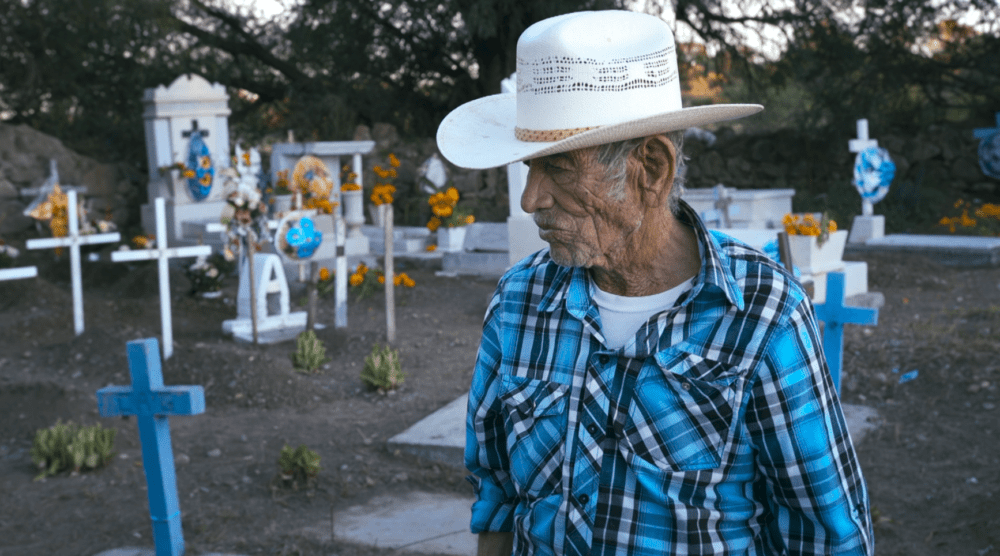 At the age of 89, Julián takes one last bus ride to El Paso, Texas, to visit his daughters and their children — a lengthy trip he has made without fail every month for decades. After returning to rural Mexico, he quietly starts building a house in the empty lot next to his home. In the absence of his physical visits, can this new house bridge the distance between his loved ones?
Over several years, director Iliana Sosa films her grandfather's work, gently sifting through Julián's previously unspoken memories brought up by the construction project and revealing both the daily pragmatism and poetry of his life. What We Leave Behind unfolds as a love letter to her grandfather, as well as an intimate and insightful exploration of Iliana's own relationship with him and his homeland.
Directed by Iliana Sosa and produced by Iliana Sosa and Emma D. Miller
Gotham Alum: What We Leave Behind is an alumnus of the 2020 Gotham Week Project Market,
You can find our month-by-month Alumni on Screen blog posts here.
If your project is an alumnus of The Gotham programs and is being released this month, and you do not see it listed here, please contact us at [email protected].