Announcing the Owning It Accountability Challenge Cohort for August 2022
by The Gotham Staff on August 10, 2022 in News
As part of The Gotham's Owning It program, the Pitch Deck Accountability Challenge connects 12 women and non-binary creators working on film, TV series, or audio/podcast pitch decks with an accountability partner and expert industry mentors to refine their current pitches.
Over the month of August, participants will participate in workshops and meet with their partners and mentors in preparation for a five-minute pitch and feedback session with a panel of industry leaders during the culminating Pitch Feedback Session with Kamala Avila-Salmon, Head of Inclusive Content for the Lionsgate Motion Picture Group; Ginger Chan, Senior Vice President of Consumer Communications at Endeavor; and Meghan Ross, Head of Creator Success at Seed&Spark.
The Pitch Feedback Session is open to the public and will take place August 31. In addition to sharing their pitches, participants will also speak about their experience in the Accountability Challenge and respond questions from attendees.
By providing opportunities to connect with others, hear feedback from industry leaders, and mentorship, participants walk away from the Accountability Challenge with the tools necessary to develop and present successful pitches to potential funders across industries.
Congratulations to the creators and projects selected to participate in the Owning It Pitch Deck Accountability challenge, including:
Jeanell Allen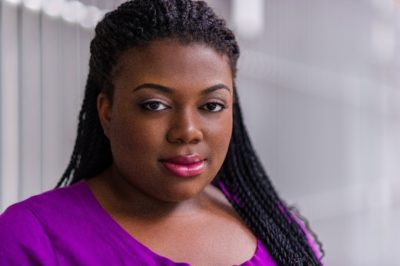 Reigning from the chaotic Sunshine State of Florida, Jeanell Allen is a New York City-based actress, writer and producer. She has acted on television shows such as Blue Bloods, Law & Order: SVU, and The Blacklist. Jeanell has written five television pilots and screenplays such as her socio-psychological thriller "CODE-S," which received 8's on the The Black List. It was applauded for its ability to "tell [a story] incredibly unsettling and full of dread, using the carceral nature of mental health care to create an environment where the protagonist feels totally powerless and at the mercy of people with a hidden agenda." In her work, she explores the themes of Black femininity, mental health, and out-of-this-world scenarios while centering the Black experience and creating highly-developed worlds yet to be seen on the screen. Also she has placed in major screenwriting competitions such as the Screencraft Screenwriting Fellowship Competition, WeScreenplay Feature Screenwriting Competition, Final Draft Big Break Screenwriting Competition and more with her portfolio of scripts. Tired of being typecast as the sassy Black best friend, she decided to use her strong work ethic and mix it with her childhood love of creative writing and poetry to transform into a producer. She has produced the digital series Shut the Front Door and the comedy nonfiction podcast Can We Just Be Kids Again? Jeanell graduated from NYU's Tisch School of the Arts with a BFA in drama.
Gisella Bustillos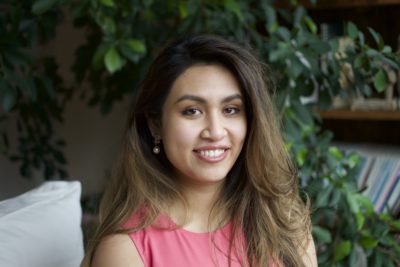 Gisella Bustillos is a Bolivian-Vietnamese filmmaker who likes writing authentic, messy, relationship-driven stories with a sci-fi twist. She comes from the non-fiction world where her first feature documentary A Brief History of Time Travel premiered at San Diego Comic-Con, won Best Documentary at the Dreamer of Dreams and Philip K. Dick Film Festival in 2020, and screened internationally. Gisella graduated from Tisch School of the Arts with a BFA in Film/TV and was a quarterfinalist for the Tisch Sloan Foundation Feature Film Award. She currently lives in Seattle with her cat Yoda and actively hosts futurist events.
Eileen Cabiling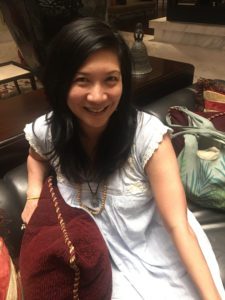 Eileen Cabiling is a Filipino-American filmmaker and grew up as the only Asian in her class in Richmond, Virginia, the historical Confederate capital. Her vision is to tell stories about the Filipino diaspora, exploring its complex colonial psychology. Her recent, directorial debut short film,"Basurero," premiered in competition at Busan International Film Festival (2019), San Francisco International Film Fest (A Golden Gate Award Nominee 2019), and the LA Asian Pacific Film Fest (2020). Cabiling has worked in the ranks of the film and tv industry for over 15 years in production, story development, and screenwriting. Cabiling is a graduate of the American Film Institute, a recipient of AFI's William J Fadiman Award for Best Screenplay in her graduating class, and a recipient of the ABC/Disney Talent Development Grant. Living as a digital nomad since 2018 (Philippines, Finland, Mexico, Argentina, Italy, and now Turkey), Cabiling works in development for producers-directors and writes creative content for technology and Web3 start-ups.
Isabel Custer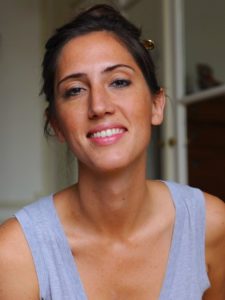 Born in Lima, Peru and raised in Miami, FL, Isabel Custer has been writing, directing and editing films since she was 16. Graduated from NYU Tisch & La Sorbonne, Isabel managed the production of Jay Martel's feature film Terrorists and then left NYC to spend three months volunteering in Sri Lanka following the 2004 tsunami. Her writings from that time were published as Letters from Colombo by Editions L'Harmattan in 2007. Isabel has lived in Paris, London, NY, Beijing, Colombo, Lima and Santiago. An avid songwriter, Isabel has released an EP and a full length album Girl with No Country, mixing folk music with Latin and Polynesian rhythms. Apart from her short dark comedy Night of the Living Data, which was bought up by a French distributor, her music video for her original song Sau Sau, shot entirely on Easter Island, premiered at the Santa Fe International FF and was selected for numerous festivals, including Best Costume. Her first Spanish-language song, Conocerte (To Know You With My Mouth), won Best Latin Song at the Palm Beach International Music Awards 2021. In 2021, she completed her first feature documentary 1City Soul, about an after-school program in Bedford-Stuyvesant, Brooklyn, for 20 years. Based in Miami, Isabel is developing her first narrative feature, a comedy: Success en tu Life.
Kate Downey
Kate is a creative producer who specializes in audio and live smart entertainment. She is the producer of Celebrity Book Club with Chelsea Devantez, and produces Revisionist History Live. As Cofounder of Caveat NYC, Kate established the Caveat Original production slate and developed over 25 original infotainment properties, all presenting new live shows monthly She co-created Nevertheless She Existed, a live show and podcast, which was a finalist at the Yes, And Laughter Lab with Comedy Central. Kate co-created the Underground Science Festival at Caveat, as featured in the New York Times, where comedians and storytellers celebrated women, LGBTQ, and POC scientists from history whose achievements often go unrecognized. Kate has been a featured guest on Mysteries at the Museum, History Bitches, and Story Collider, and her opinions on New York City's best butts have been published in the New York Post. Kate has consulted with many large brands and museums on audience engagement and events, including Nike, Club Med, The Georgia O'Keeffe Museum & Ghost Ranch, and the US Parks Department. While Creative Lead at Museum Hack, Kate wrote and led the best-selling Bad@ss B*tches of the Met tour, as featured in NewsWire. She also created over 50 customized tours for corporate and private clients. Previously, she was an Assistant Director at New York City Opera, and an Assistant Producer at The Public Theater.
Angela Harvey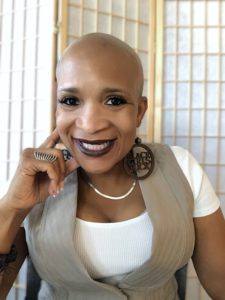 Angela Harvey is a Social Worker, Motivational Speaker turned documentarian. Black Rainbow Love is this Cleveland native's directorial debut. A 40-minute preview of the intended docuseries is currently on the film festival circuit and has already won two Best Short Documentary awards and been officially selected to be screen in four national known film festivals across the country. Although new to filmmaking she is experienced in storytelling, truth telling, and creating impactful work. Ms. Harvey hosted Conversations with Angie Harvey, an internet radio show (2011-2015); produced five DVDs of her most-requested workshops (2009), and directed an online talk show called Let's TALK with Angie Harvey (2014). Ms. Harvey is best-known for the 20+ years of impactful work and advocacy in, for, and with the LGBTQ+ community. On her journey to becoming a storyteller and encouraging others to share their stories she has been privileged to hear some of the greatest romantic love, self love, familial love, platonic love, community love, and spiritual love stories from individuals and couples from around the world. Angela is purposeful in all that she does and strongly believes that to reach the people she most wants to reach she had to grow places she never thought she would. Rainbow Love isn't the first time Angela has created a platform for stories of the Black LGBTQ+ community to be heard; however, it is her first time directing and producing a film that creatively shares them.
Nora Kaye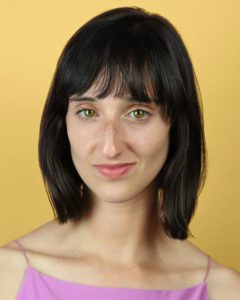 Nora Kaye is a Brooklyn-based writer, filmmaker, and performer passionate about telling comedic stories about the messiness of humanity. Nora is currently pitching her comedy series, Ruck, about an anarchist women's rugby team, which has placed in competitions at Stage 32 and WeScreenplay. Her breakout independent pilot, Hysterical Women, a dark comedy about gender inequality in the workplace, co-created with Whitney Uland, was an official selection for Catalyst Content (formerly ITV Fest), Seriesfest, New York Independent Film Festival, the Cannes Short Film Corner, and won both Jury and Audience Award at Geena Davis's Bentonville Film Festival. She has developed content for Hooked Media, was a contributing writer on The Hating Game starring Lucy Hale, and co-created a surrealist-sitcom micoseries called TUNA during the pandemic, available on YouTube. Nora just completed post-production on her first independent feature, The Cosmos Sisters, and her play, Baby Goes Down, co-written with Tessa Barlow-Oschorn, has been workshopped in New York (2019). She is also the co-host of The Big Pasta Podcast — a podcast about all things pasta.
Crystal Kelley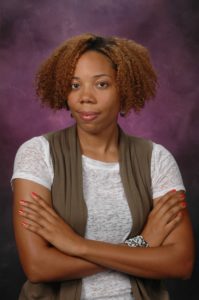 Crystal Kelley grew up in the rich arts and culturally diverse city of Cleveland, Ohio. She was involved with local theatrical productions on stage and behind the scenes as a lighting technician. Crystal currently resides in Los Angeles, CA, and is working in the camera department in a variety of positions including as a Director of Photography for television, documentaries, and short and feature-length films. Her most notable accomplishments include shooting a feature film titled The Workout Room, and the documentary Mobilizing Mozambique. Crystal was also a camera operator for the BET Soul Train Music Awards and House Hunters Renovation. Many of her short films have been screened at film festivals around the country, including the live capture film Some Like it Bot which screened at Comic-Con. She studied Film Production and Media Arts at Chapman University earning her M.F.A. with an emphasis in Cinematography. Crystal is a member of the International Cinematographers Guild Local 600 and was recently honored by her alma mater Otterbein University with the Professional Achievement Award. She is a licensed remote pilot with the FAA and flies drones for aerial cinematography. Crystal's upcoming directorial debut is a documentary called Locating Liberty that features several American expatriates moving to the developing country of Ghana.
Rebecca Louise Miller
Rebecca Louise Miller is a Brooklyn-based writer and performer who writes heartbroken comedies about interesting people in impossible situations. Her pilot Green-Wood, an animated comedy about the distinguished, deceased residents of Brooklyn's Green-Wood Cemetery, won the Rooster Teeth Women in Animation Fellowship at the 2021 Austin Film Festival and the 2022 Stowe Story Labs/Maven Fellowship. Rebecca's plays have been performed around the world, and film One Day Home, a comedy
based on a real-life mattress shopping misadventure, won the Audience Award at the Iron Mule Comedy Festival and has been watched over 300K times on Omeleto. Several years ago, Rebecca left a career in HR to work alongside a professional Dominatrix, teaching women about power and influence. This experience inspired her latest pilot, a dark dramedy called Catch and Release, which is currently in the top 10% for the 2022 Writer's Lab.
Dafina Roberts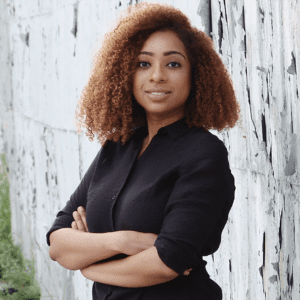 Dafina Roberts (she/ze/they) is a New York-based nonbinary writer/director/producer. Her dramedies are raunchy, self-conscious, and subversive. Her works explore themes of power, perception, identity, and absurdity in the postmodern world. Dafina is currently a Blackhouse Producing Fellow and has been a Ryan Murphy Half Initiative Directing Fellow and a Kickstarter Creator-In-Residence. Previously, she created the digital series Giving Me Life (In The Land Of The Deadass), which was released via Comcast's Xfinity and UrbanOne (formerly RadioOne). Giving Me Life also won the AT&T Audience Award for Best Episodic at the Frameline San Francisco International LGBTQ Film Festival. Dafina worked as a Director of Development & Production at Nickelodeon, where she coordinated creative development and current series. She also co-produced the feature film Punching At The Sun (Sundance Film Festival; Sundance Institute's Humanitas Prize nominee; Tribeca Film Festival), which is now available in the Criterion Collection.
Caralene Robinson
Caralene Robinson is a director/writer/producer. She has a diverse body of work in documentary, narrative, and brand. Versailles '73: American Runway Revolution won Best Documentary at the 2012 AAFCA Awards. Digital series King Ester won Best Audience Award at the New Orleans Film Festival, Best Web Series at Bronzelens, and was nominated for four 2020 Daytime Emmys. Reopening recently won the 2021 Richard and Ellen Sandor Best Short at the Black Harvest Film Festival. Caralene's projects are available on a number of platforms including Prime Video, Issa Rae's YouTube Channel, ALLBLK, Kweli.tv, Aspire and BET. She's also produced brand campaigns for clients such as AARP, Dove, Compass, and Shea Moisture. Caralene is currently a 2022 Blackhouse Fellow. She is the creator and showrunner for workplace digital series Ms/Manage, which recently screened at the 2022 Pan African Film Festival, and in pre-production for The Table, a digital series about a 10-year relationship glimpsed exclusively from the couple's dining room table. Documentary project Black Agency, about the history of black advertising agencies in the US, has completed the first phase of interviews. Her marketing experience includes roles at Viacom and Global Citizen. Caralene is a graduate of Howard University and NYU.
Jax Weiner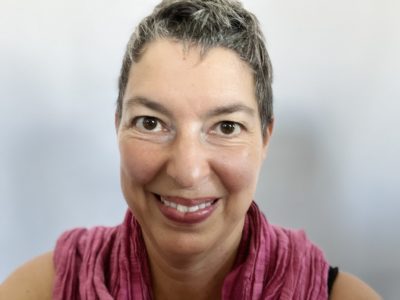 During her decades-long career as an independent film editor in NYC, Jax cut everything from documentaries about the aftermath of the US war in Vietnam, to an experimental short about queerness and surveillance, to the karaoke video for Hanson's MMMBop. In her free time she's an amateur Bollywood dancer. For her first short film as a director, she turned to her community of teachers and fellow dance students. Between Two Worlds premiered at and won the audience award at the Boston Asian American Film Festival in October 2021 and has gone on to receive multiple awards as the festival run continues. The dancers in Between Two Worlds, along with others, share their stories in Jax's feature documentary Bollywood, NYC, now in post production.