Welcome to Alumni on Screen, August 2022 edition! To champion and signal boost our Gotham-supported projects, at the top of each month we'll have a rundown of alumni making their way into the world on screens both big and small.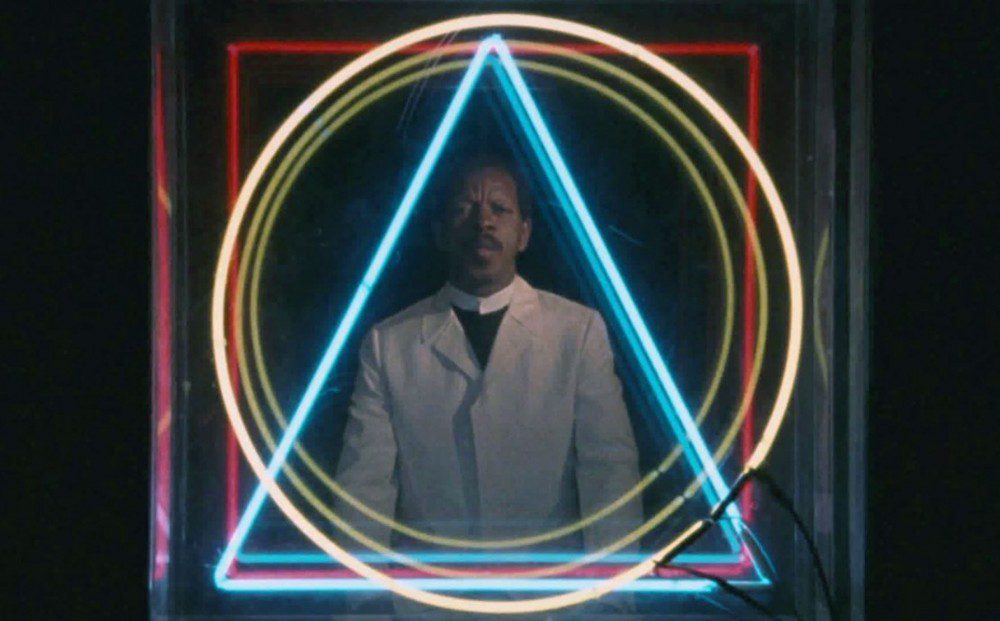 Having devised, in The Connection, an improvisatory visual style perfectly suited to that film's jazz soundtrack, it should come as no surprise that Clarke would produce one of the great portraits of a jazz musician. After first filming free jazz innovator Ornette Coleman back in the '60s, Clarke picked up her subject anew in the early '80s, shooting his concert at a newly opened arts center in Fort Worth, Texas, the saxophonist's hometown. An eclectic collection of eccentrics that includes William Burroughs and Brion Gysin stop by to pay homage to Coleman, while Clarke, using video collage and staccato cutting between performance and interviews, finds an approach that's as unprecedented as that of her subject.
Directed by Shirley Clarke and produced by Kathelin Hoffman.
Gotham Alum: Ornette: Made in America is an alumnus of the 1984 & 1985 Gotham Week Project Markets.
AUGUST 11
Baato
Anthology Film Archives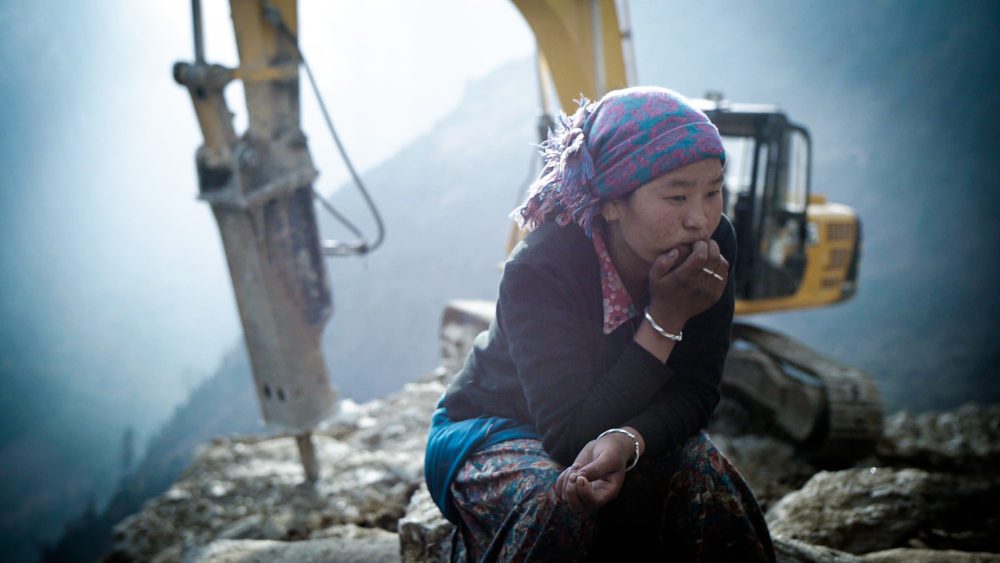 The documentary film Baato (n. [Nepali] 1. path, trail; 2. way; 3. road) is a beautifully crafted, clear-eyed chronicle of the construction of a trans-national highway in Nepal, and of the many different dimensions that come into play with an infrastructural project of this scale, both macro (economic and political forces) and micro (the backbreaking and dangerous labor involved in construction, the impact on those who live along the road's route, and so on). In particular, Stryker and Millard reveal the impact of the project on a particular family living in a heretofore isolated community in the Himalaya of northeastern Nepal. Collecting medicinal herbs in their remote mountain valley, Mikma and her family must make an annual 300-kilometer migration, partly on foot and partly by ramshackle vehicle, to urban markets in the lowlands. The road project promises to radically change their lives, by transforming this journey into a far less perilous and arduous one, but also by rendering their community far less isolated, both physically and culturally (for better and for worse).
Directed by Lucas Millard and Kate Stryker, produced by Lucas Millard.
Gotham Alum: Baato is an alumnus of the 2017 Gotham Documentary Feature Lab.
AUGUST 11
Property
Metrograph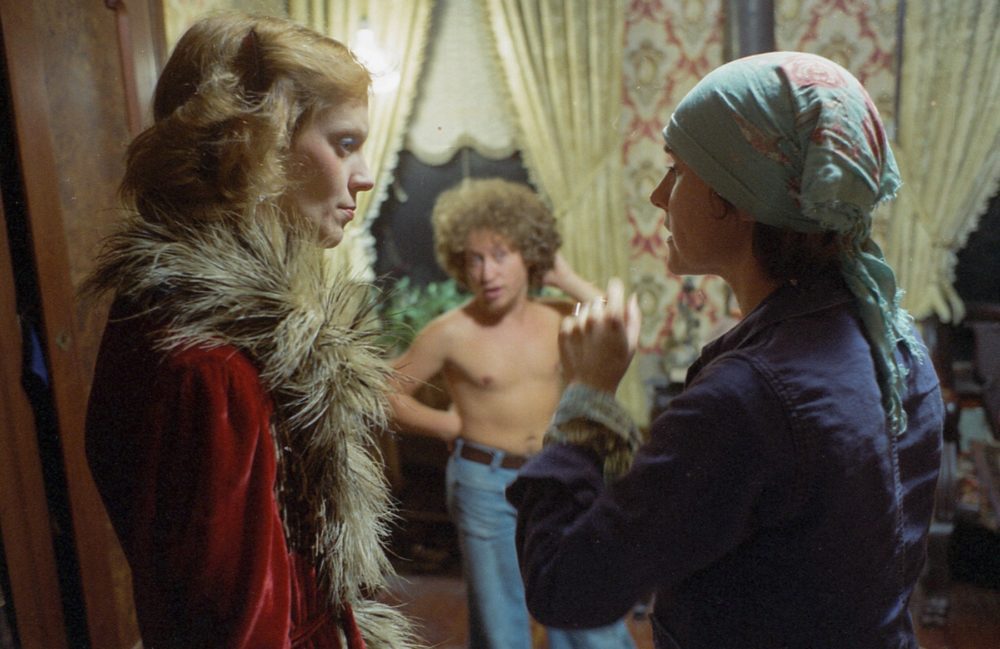 Inspired by Portland native Allen's own experience of tooth-and-nail clashes with local developers, take-no-prisoners satire Property depicts a grab-bag of counterculture outsiders (actual local scene fixtures, including Mala Noche author Walt Curtis, acting under their own names) as they uncomfortably band together to oppose the efforts of predatory realtors to invade and flip their neighborhood, one of the city's few historically black districts.
Written, directed, and produced by Penny Allen.
Gotham Alum: Property is an alumnus of the 1979 Gotham Week Project Market.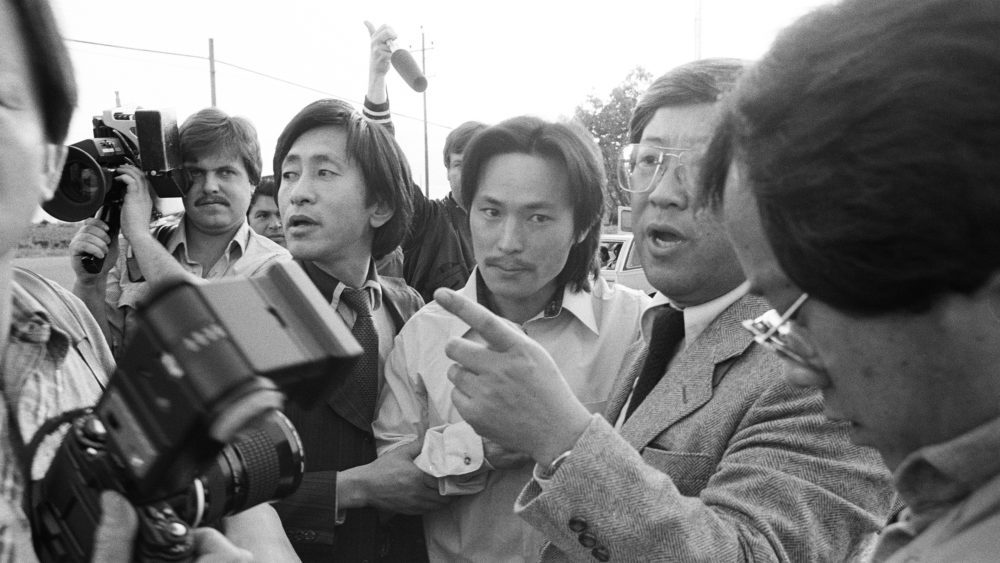 In 1970s San Francisco, 20-year-old Korean immigrant Chol Soo Lee is racially profiled and convicted of a Chinatown gang murder. Sentenced to life, he spends years fighting to survive until investigative journalist K.W. Lee takes a special interest in his case, igniting an unprecedented social justice movement that would unite Asian Americans and inspire a new generation of activists.
Nearly five decades later, Free Chol Soo Lee excavates this largely unknown yet essential history, crafting an intimate portrait of the complex man at its center and serving as an urgent reminder that his legacy is more relevant than ever.
Directed by Julie Ha and Eugene Yi, produced by Su Kim, Jean Tsien, Sona Jo, Julie Ha, and Eugene Yi.
Gotham Alum: Free Chol Soo Lee is an alumnus of the 2020 Gotham Documentary Feature Lab.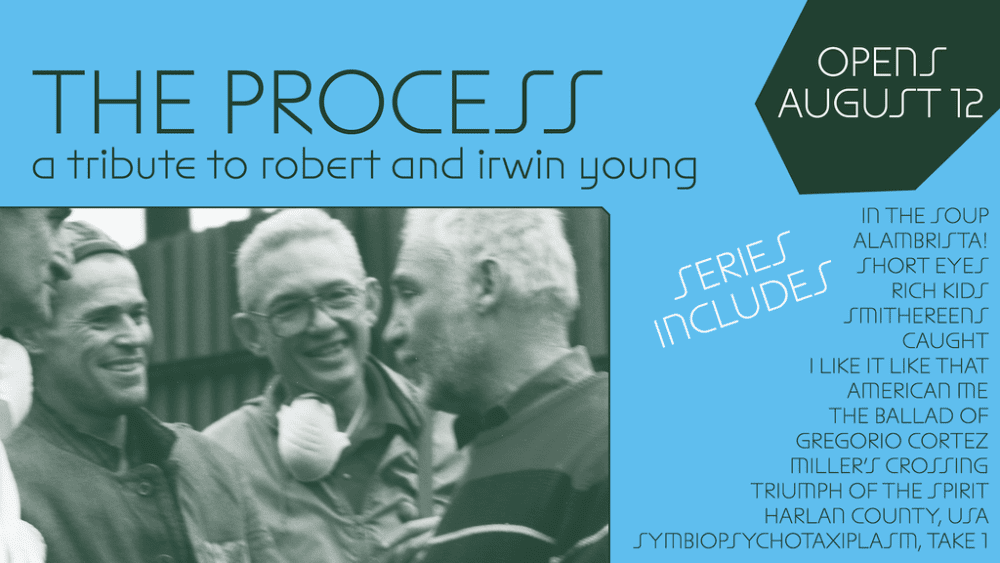 The Young Brothers were insiders in the film industry—their father, Al, founded the New York City film processing lab DuArt in 1922—but in the careers they pursued, they consistently put themselves on the side of society's outsiders. Robert, who co-wrote the screenplay for pioneering portrait of Black life in America Nothing but a Man, continued to focus on marginalized subjects in his own work as a director. Irwin, who died earlier this year at age 94, picked up his father's duties at DuArt, in 1960, where his policy of prioritizing projects by passionate but cash-strapped independent filmmakers—as well as in his work as a patron to filmmakers and an accidental archivist—helped to cultivate the culture of indie cinema in NYC. Focusing on the lives of poor people and the films of poor filmmakers, together the Young Brothers made American cinema inestimably richer.
Gotham Alums: screening as part The Process series at Metrograph are alumni films such as Robert M. Young's Alambrista! (1979 Gotham Week Project Market); Susan Todd and Andrew Young's Children of Fate (1992 Gotham Week Project Market); Michael Moore's Roger & Me (1988 & 1989 Gotham Week Project Markets); Sara Driver's Sleepwalk (1986 Gotham Week Project Market); William Greaves' Symbiopsychotaxiplasm: Take One (1991 Gotham Week Project Market); John Hanson's Wildrose (1983 & 1984 Gotham Week Project Markets); and Lizzie Borden's Working Girls (1986 Gotham Week Project Market.)
7,000 square miles of Brazil's endangered rain forest are home to the remaining 183 Indigenous Uru-eu-wau-wau (once numbering in the thousands).Threatened by farmers, loggers, and, most egregiously, by the militant right-wing policies of President Jair Bolsonaro (who actively encourages non-Indigenous people to seize their land), the tribe's charismatic 20-year-old leader strategizes against the violent incursions, death threats, and environmental destruction that have become the norm.
Directed by Alex Pritz and produced by Will N. Miller, Sigrid Dyekjær, Lizzie Gillett, and Anonymous.
Gotham Alum: The Territory is an alumnus of the 2019 Gotham Week Project Market and fiscally sponsored by The Gotham.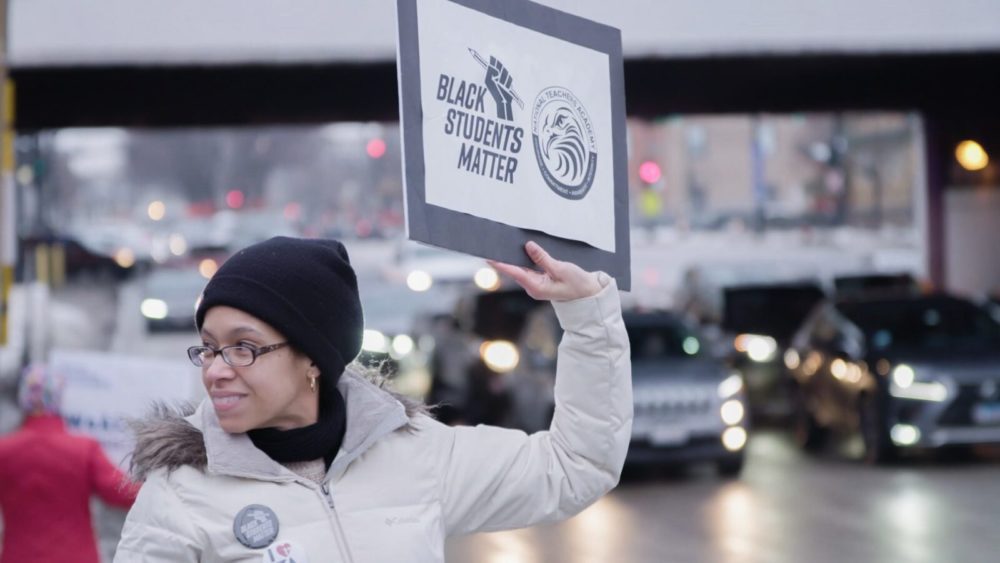 Let the Little Light Shine is about a high-performing, top-ranked African American elementary school in Chicago, The National Teachers Academy (NTA), which is threatened to be closed and transformed into a high school favoring the needs of the community's wealthier residents. Parents, students, and educators mobilize to fight for the elementary school's survival. The story follows everyday parents-turned-organizers, alongside NTA students and staff, as they advocate to keep their elementary school which is a safe haven for children and a community bedrock in Chicago's fastest growing neighborhood, The South Loop.
Directed by Kevin Shaw; produced by Kevin Shaw and Rachel Dickson.
Gotham Alum: Let the Little Light Shine is an alumnus of the 2019 Gotham Week Project Market.
You can find our month-by-month Alumni on Screen blog posts here.
If your project is an alumnus of The Gotham programs and is being released this month, and you do not see it listed here, please contact us at [email protected].