Welcome to Alumni on Screen, October 2022 edition! To champion and signal boost our Gotham-supported projects, at the top of each month we'll have a rundown of alumni making their way into the world on screens both big and small.
OCTOBER 1
Superior
The Criterion Channel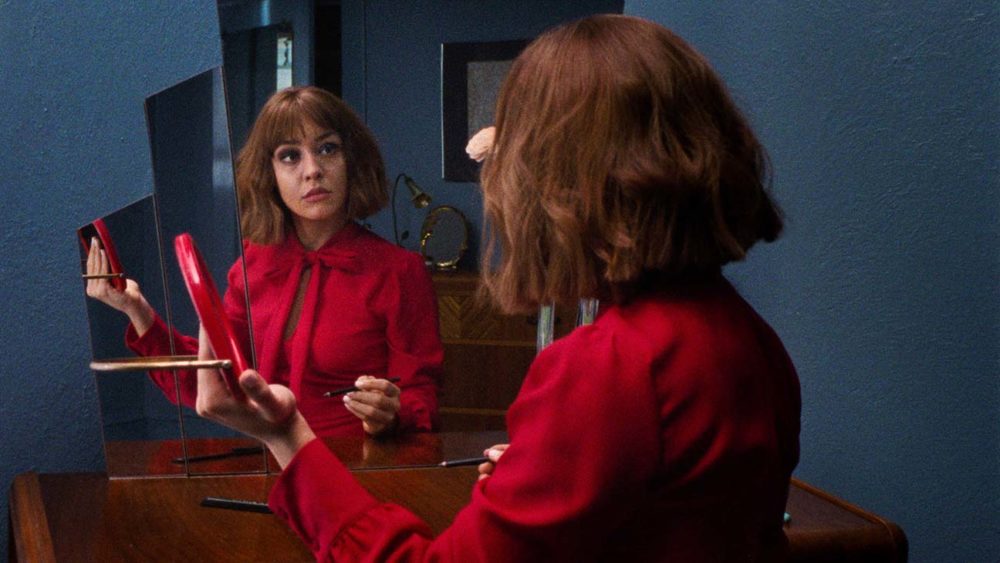 Garnering comparisons to the work of David Lynch, Brian De Palma, and Pedro Almodóvar—yet undeniably on its own uncanny wavelength—the debut feature from Erin Vassilopoulos is a stylishly retro thriller tinged with surreal menace. On the run, Marian (Alessandra Mesa) goes to the only place she knows is safe: her childhood home. There, she is greeted by her estranged sister, Vivian (Ani Mesa), a stay-at-home housewife struggling to conceive and on the verge of a failing marriage. Though the two are identical twins, they live opposite lives. Marian's mysterious return disrupts Vivian's small-town routine, and the sisters must learn to reconnect and reconcile.
Directed by Erin Vassilopoulos, written by Erin Vassilopoulos and Alessandra Mesa, and produced by Benjamin Cohen, Grant Curatola, and Patrick Donovan.
Gotham Alum: Superior is an alumnus of the 2020 Fiction Feature Lab.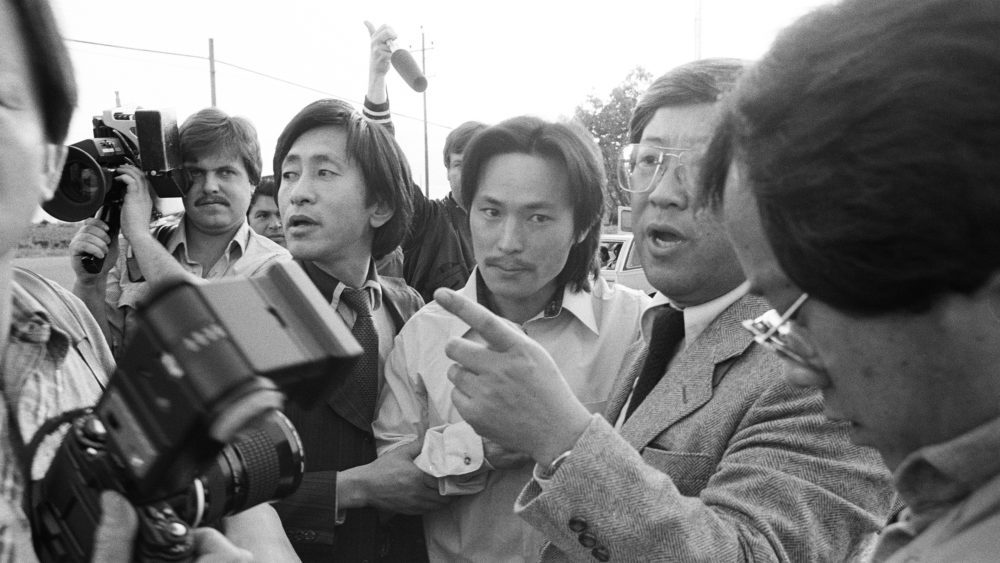 In 1970s San Francisco, 20-year-old Korean immigrant Chol Soo Lee is racially profiled and convicted of a Chinatown gang murder. Sentenced to life, he spends years fighting to survive until investigative journalist K.W. Lee takes a special interest in his case, igniting an unprecedented social justice movement that would unite Asian Americans and inspire a new generation of activists. Nearly five decades later, Free Chol Soo Lee excavates this largely unknown yet essential history, crafting an intimate portrait of the complex man at its center and serving as an urgent reminder that his legacy is more relevant than ever.
Directed by Julie Ha and Eugene Yi, produced by Su Kim, Jean Tsien, Sona Jo, Julie Ha, and Eugene Yi.
Gotham Alum: Free Chol Soo Lee is an alumnus of the 2020 Gotham Documentary Feature Lab.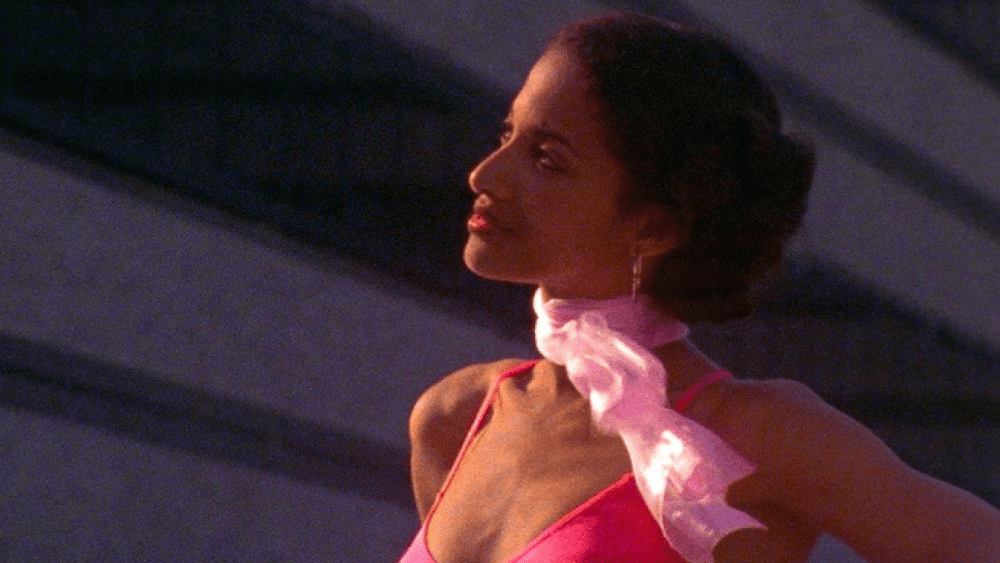 The inimitable Kathleen Collins's second film tells the story of two remarkable people, married and hurtling toward a crossroads in their lives: Sara Rogers, a Black professor of philosophy, is embarking on an intellectual quest just as her painter husband, Victor, sets off on an exploration of joy. Victor decides to rent a country house away from the city, but the couple's summer idyll becomes complicated by his involvement with a younger model. One of the very first fictional features by an African American woman, Losing Ground remains a stunning and powerful work of art for being a funny, brilliant, and personal member of indie cinema canon. New 4K Restoration.
Written and directed by Kathleen Collins and produced by Eleanor Charles.
Kathleen Collins received the inaugural Icon Tribute posthumously at the 2021 GothamAwards.
Gotham Alum: Losing Ground is an alumnus of the 1982 Gotham Week Project Market.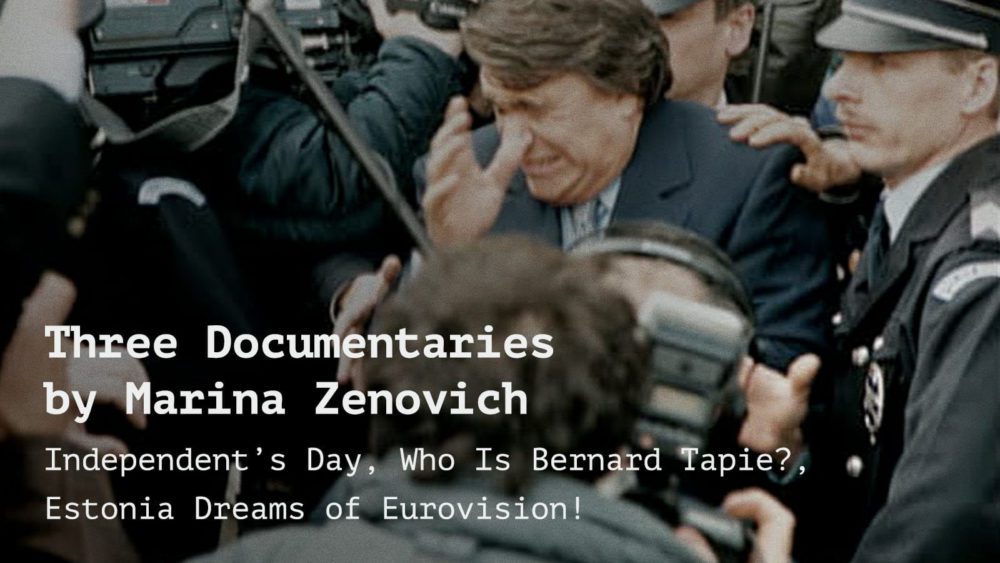 In the 1990s, Park City, Utah, was the epicenter of the American independent film industry, the place where dreams were both made and crushed. In this revealing documentary, director Marina Zenovich goes behind the scenes of the Sundance Film Festival (and its ragtag offshoot Slamdance) to reveal the inner workings of an institution that changed the game for a generation of young, up-and-coming filmmakers. Interviews with directors like Steven Soderbergh, Greg Mottola, and Tom DiCillo reveal both the highs and lows of the Sundance experience.
Directed and produced by Marina Zenovich.
Gotham Alum: Independent's Day is an alumnus of the 1996 and 1997 Gotham Week Project Markets.
OCTOBER 14
Life & Life
LA Premiere – Laemmle NoHo 7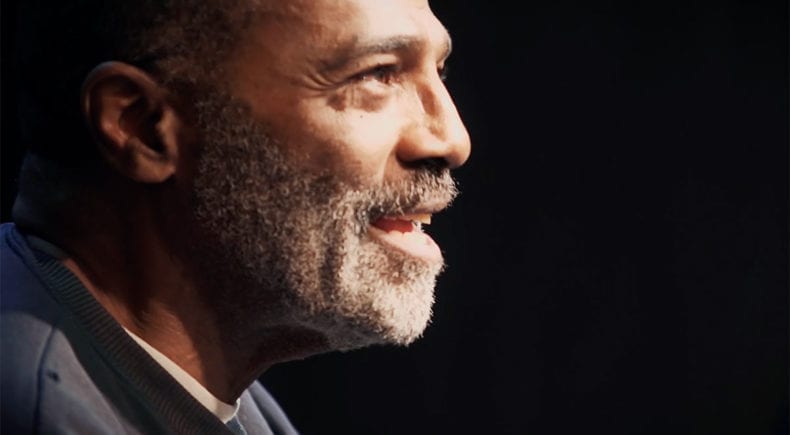 Life & Life focuses on pressing criminal justice issues in America as seen through the life of recent parolee Reggie Austin, an engaging, talented musician who committed murder 40 years ago. Through his story, Life & Life uncovers the consequences of unjust sentencing and parole practices and the interplay of racism, drug addiction and mass incarceration. It ventures into questions of rehabilitation and redemption, and the futility of overlong sentences. It asks, How long is long enough?
Directed and written by NC Heiken; produced by Lee Child, NC Heikin, Nicole London, Jessica Wolfson.
Gotham Alum: Life & Life is fiscally sponsored by The Gotham and an alumnus of the 2017 Gotham Week Project Market.
An Act of Worship explores the past 30 years of American history through the perspective of Muslims across the U.S. who have lived it. Observational footage of activists who came of age after 9/11 along with intimate testimonials offer a window into community's perspective on pivotal moments and policies that continue to impact Muslim Americans today. A co-presentation with the Center for Asian American Media.
Directed by Nausheen Dadabhoy and produced Sofian Khan, Kristi Jacobson, and Heba Elorbany.
Gotham Alum: An Act of Worship is an alumnus of the 2018 Gotham Week Project Market.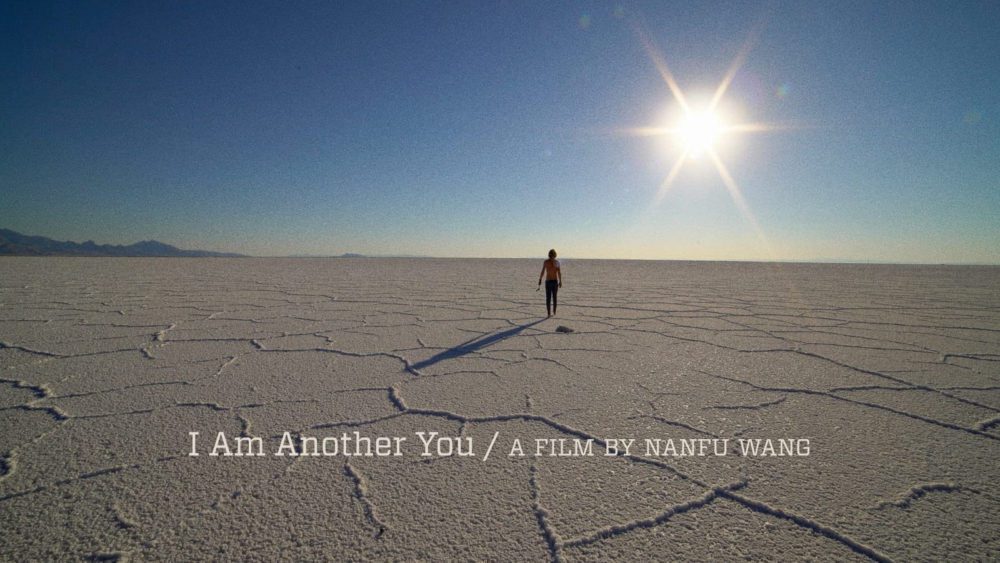 When Chinese filmmaker Nanfu Wang (Hooligan Sparrow) arrives in America, Florida seems like an exotic frontier full of theme parks, prehistoric swamp creatures, and sunburned denizens. As she travels wide-eyed from one city to another, she eventually encounters a charismatic young drifter named Dylan. Fascinated by his rejection of society's rules and unsure of his past, Nanfu follows Dylan with her camera on a journey that spans years, takes her across America, and explores the meaning of freedom. But as Nanfu delves deeper into Dylan's world, she discovers an unnerving truth that calls her entire worldview into question.
Directed by Nanfu Wang and produced by Nanfu Wang and Lori Cheatle.
Gotham Alum: I Am Another You is an alumnus of the 2016 Gotham Week Project Market.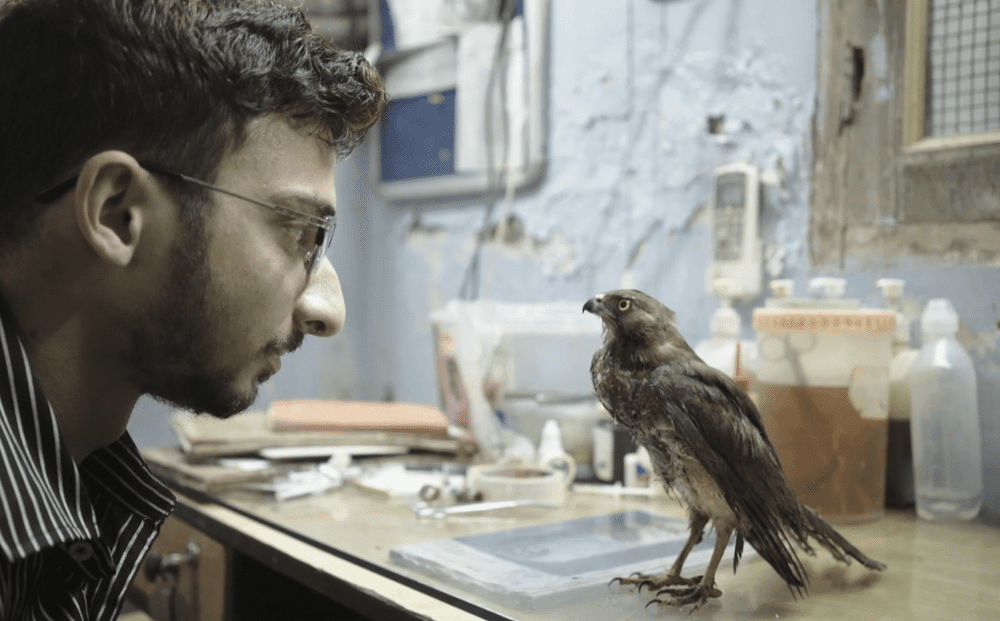 High above bustling New Delhi, birds of prey known as black kites have for years routinely been falling from the skies due to injuries sustained from pollution or manja, the dangerous cotton threads of paper kites that slice through their wings. For decades, brothers Mohammad Saud and Nadeem Shehzad—who believe in the interconnectedness of human and animal life—have taken it upon themselves to save the birds, which the general city population largely sees as nuisances despite their essential role in the city's ecosystem. In his hypnotic, poignant, and beautifully crafted documentary, New Delhi–based filmmaker Shaunak Sen immerses himself with Saud and Shehzad for a portrayal of their struggle to make change that doubles as a diagnosis of a city rocked by turmoil.
Directed by Shaunak Sen and produced by Shaunak Sen, Aman Mann, and Teddy Leifer.
Gotham Alum: All That Breathes is an alumnus of the 2020 Gotham Week Project Market.
OCTOBER 22
Supergirl
The Criterion Channel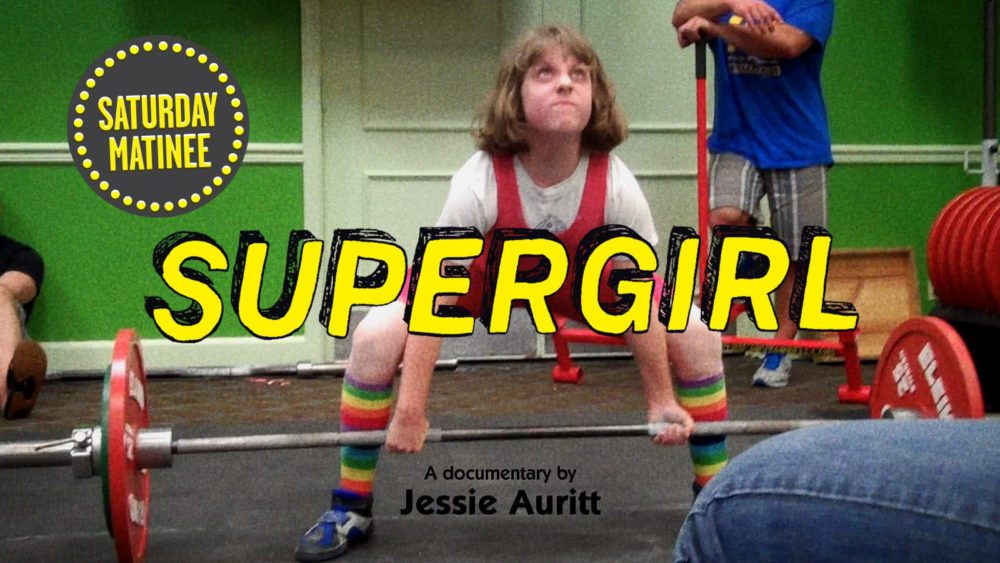 When a nine-year-old girl breaks a powerlifting world record, she turns into an international phenomenon and "Supergirl" is born. Naomi Kutin seems like a typical Orthodox Jewish pre-teen, until her extraordinary talent transforms the lives of her family and thrusts her into the spotlight. This inspiring documentary follows Naomi's unique coming-of-age story as she fights to hold on to her title while navigating the perils of adolescence—from strict religious obligations to cyberbullying, and health issues that could jeopardize her future in powerlifting. Can she still be Supergirl if she can no longer break world records? With a passionate family supporting her each step of the way, Naomi must learn to accept herself and discover that she is as strong inside as she is outside.
Directed by Jessie Auritt and produced by Jessie Auritt and Carmen Delaney.
Gotham Alum: Supergirl is an alumnus of the 2015 Gotham Documentary Feature Lab.
You can find our month-by-month Alumni on Screen blog posts here.
If your project is an alumnus of The Gotham programs and is being released this month, and you do not see it listed here, please contact us at [email protected].