Welcome to Alumni on Screen, November 2022 edition! To champion and signal boost our Gotham-supported projects, at the top of each month we'll have a rundown of alumni making their way into the world on screens both big and small.
NOVEMBER 1
499
The Criterion Channel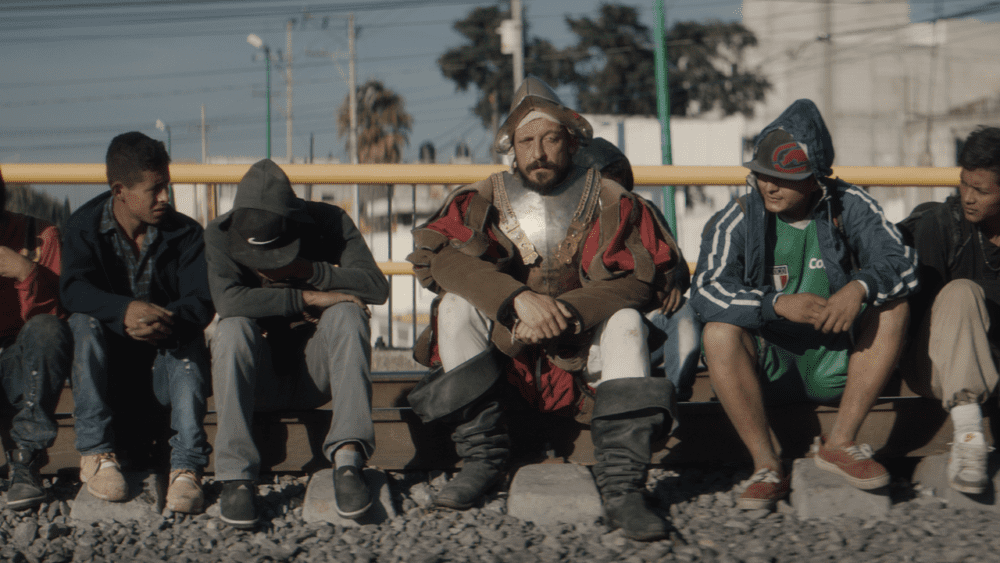 To reflect on the five-hundred-year anniversary of the Spanish conquest of Mexico, director Rodrigo Reyes offers a bold hybrid-cinema experience exploring the brutal legacy of colonialism in contemporary Mexico. Through the eyes of a ghostly conquistador, 499 recreates Hernán Cortés's journey from the coasts of Veracruz to the Aztec capital of Tenochtitlan, the site of contemporary Mexico City. As the anachronistic fictional character interacts with real-life victims of Mexico's failed drug wars and Indigenous communities in resistance, the filmmaker portrays the country's current humanitarian crisis as part of a vicious and unfinished colonial project, still in motion nearly five hundred years later.
Directed by Rodrigo Reyes, written by Rodrigo Reyes and Lorena Padilla, and produced by Inti Cordera and Andrew Houchens.
Gotham Alum: 499 is an alumnus of the 2018 Gotham Week Project Market.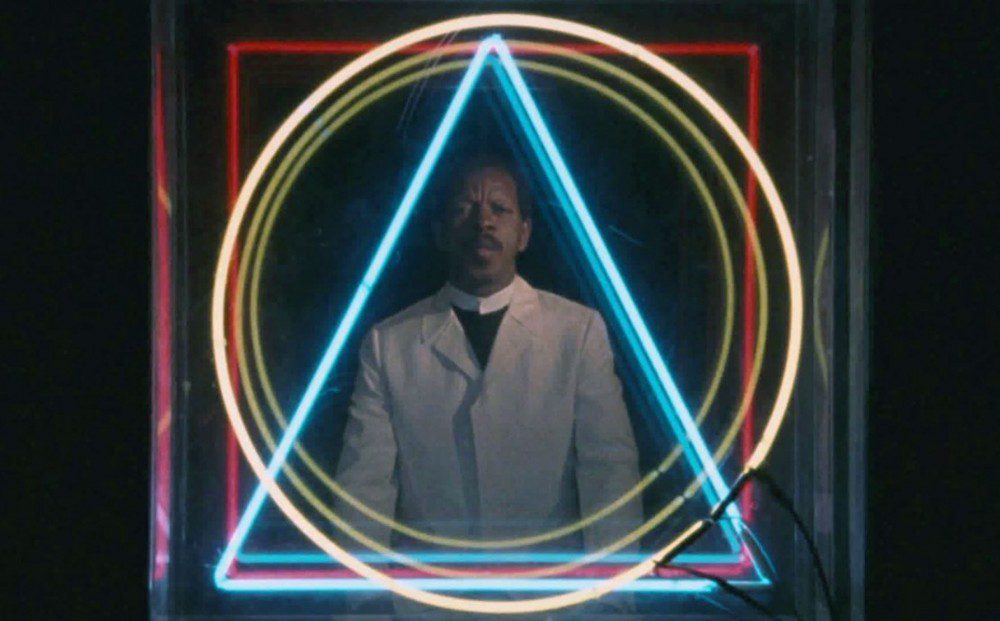 This freewheeling documentary captures Ornette Coleman's evolution over three decades. Documentary footage, dramatic scenes, and some of the first music-video-style segments ever made chronicle his boyhood in segregated Texas and his subsequent emergence as an American cultural pioneer and world-class composer and performer. Among those who contribute to the film are William S. Burroughs, Brion Gysin, Buckminster Fuller, Don Cherry, Yoko Ono, Charlie Haden, Robert Palmer, Jayne Cortez, and John Rockwell.
Directed by Shirley Clarke and produced by Kathelin Hoffman.
Gotham Alum: Ornette: Made in America is an alumnus of the 1984 & 1985 Gotham Week Project Markets.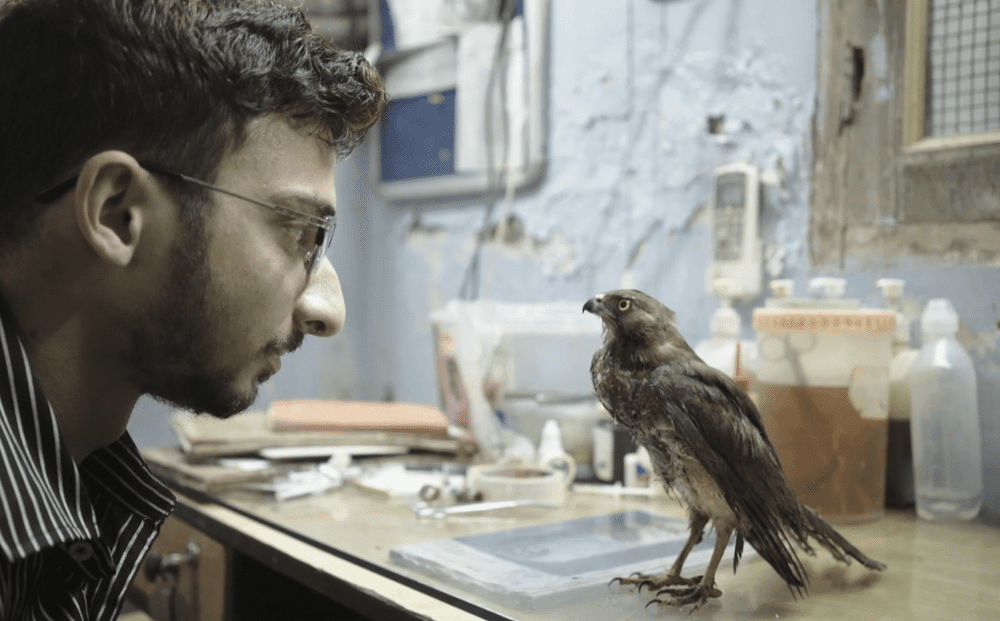 Black kites glide across the sky of Delhi in search of rats, rodents, and meat occasionally offered by humans. In recent years, many of these birds of prey have fallen from the sky due to the city's notorious pollution and injuries caused by manja, a sharp thread coated with crushed glass used in kite flying. Three Muslim men—brothers Mohammed and Nadeem Saud and their colleague Salik Rehman—operate an ecological mission out of a makeshift garage space to rescue and rehabilitate the wounded birds. Arresting, hypnotic imagery draws us into the world of wildlife and their human caretakers to craft a brilliant meditation on life under assault.
Directed by Shaunak Sen and produced by Shaunak Sen, Aman Mann, and Teddy Leifer.
Gotham Alum: All That Breathes is an alumnus of the 2020 Gotham Week Project Market.
NOVEMBER 15
Incendies
The Criterion Channel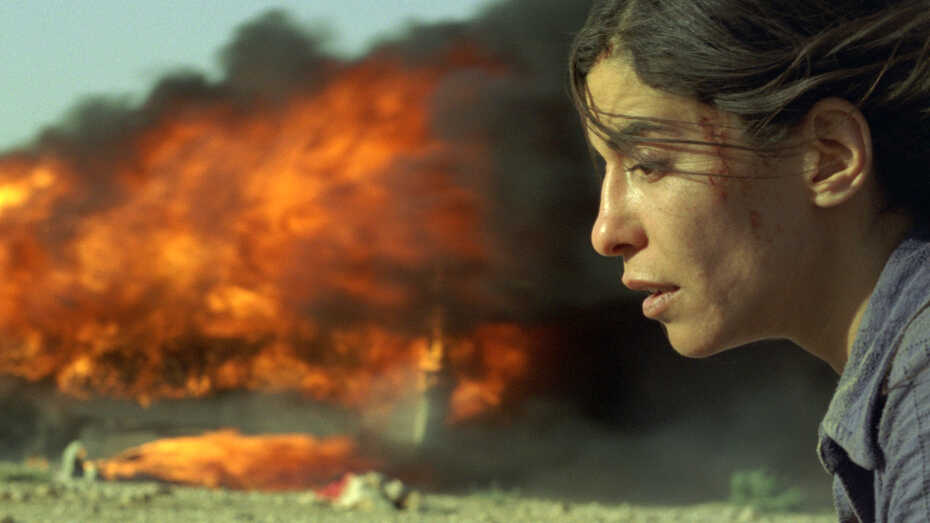 Director Denis Villeneuve adapts Wajdi Mouawad's play concerning a pair of twins who make a life-altering discovery following the death of their mother. Upon learning that their absentee father is still very much alive and they also have a brother they have never met, the pair travels to the Middle East on a mission to uncover the truth about their mystery-shrouded past.
Directed by Denis Villeneuve, written by Denis Villeneuve and Valérie Beaugrand-Champagne, and produced by Luc Déry and Kim McCraw.
Gotham Alum: Incendies is an alumnus of the 2008 Gotham Week Project Market.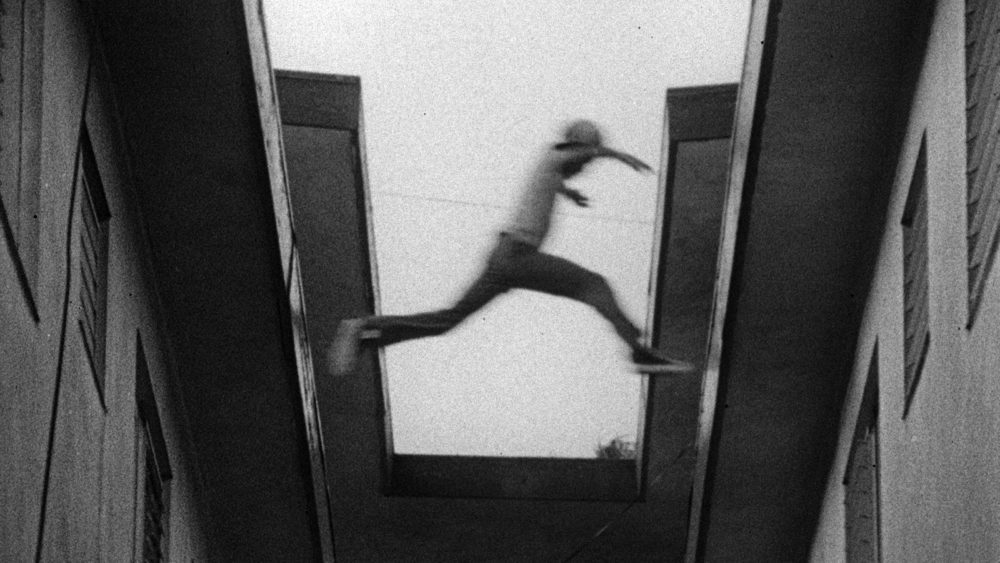 Shot on a shoestring with a largely non-professional cast, Burnett's justly legendary feature debut—a keystone film of the L.A. Rebellion—is a lyrical urban/bucolic portrait of everyday Black working-class life in Los Angeles's Watts neighborhood as encapsulated in the experiences of a burned-out slaughterhouse worker (Henry Gayle Sanders) and his family.
Written, directed, and produced by Charles Burnett.
Gotham Alum: Killer of Sheep is an alumnus of the 1980 Gotham Week Project Market.
NOVEMBER 22
The Automat
Turner Classic Movies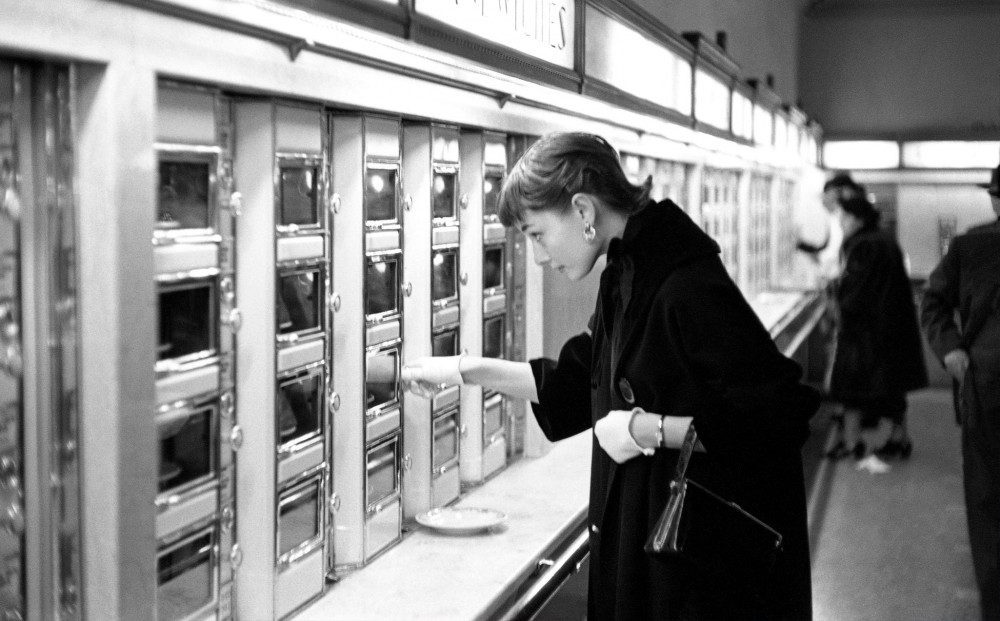 Iconic, elegant, and populist all at once: the Automat (aka Horn & Hardart) revolutionized American dining a century ago, long before there was fast food or hipster coffee shops. An eclectic mix of New Yorkers inserted nickels into slots, and slices of lemon meringue pie, mac & cheese, baked beans, and creamed spinach magically appeared from a grid of gleaming chrome windows. Then there was the eatery's signature 5-cent coffee, cascading from ornate dolphin-headed spouts. Mel Brooks (who sings an homage he wrote specifically for the film), Ruth Bader Ginsburg, Colin Powell, Carl Reiner, and others pay effusive tribute to this communal Art Deco home away from home. Says Brooks: "You didn't need a lot of money. You needed a lot of nickels." Debut filmmaker Lisa Hurwitz collages rare artifacts, images, and memorabilia (including personal photos and deeply affectionate stories from former employees and the founding family) to create a love letter to the New York many of us still remember.
Directed and produced by Lisa Hurwitz.
Gotham Alum: The Automat was fiscally sponsored by The Gotham.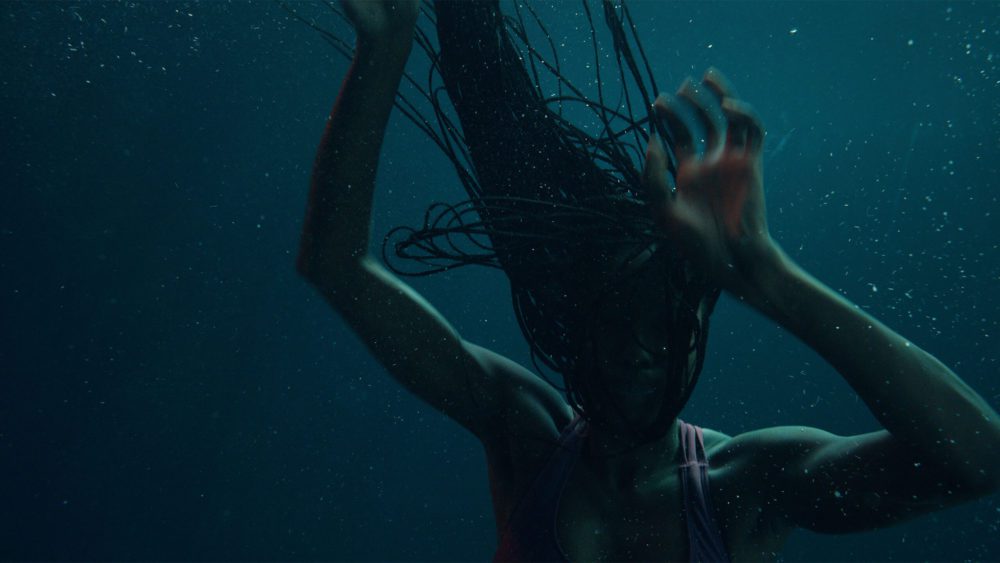 A riveting Anna Diop commands nearly every frame of director Nikyatu Jusu's feature debut, a breakout at this year's Sundance Film Festival, where it won the Dramatic Grand Jury Prize. In this psychologically complex fable of displacement tinged with supernatural horror, Diop plays Aisha, a woman who recently emigrated from Senegal and is hired to care for the adorable daughter of an affluent couple (Michelle Monaghan and Morgan Spector) living in New York's Tribeca neighborhood. Increasingly unsettled by the family's volatile home life, though desperate to make enough money to bring over her young son from Senegal, Aisha begins to unravel, finding her life in America to be more nightmare than dream. Mixing domestic melodrama with American genre elements and West African folklore, Nanny is a spellbinding experience that defies expectation.
Written and directed by Nikyatu Jusu and produced by Nikkia Moulterie and Daniela Taplin Lundberg.
Gotham Alum: Nanny is an alumnus of the 2019 Gotham Week Project Market.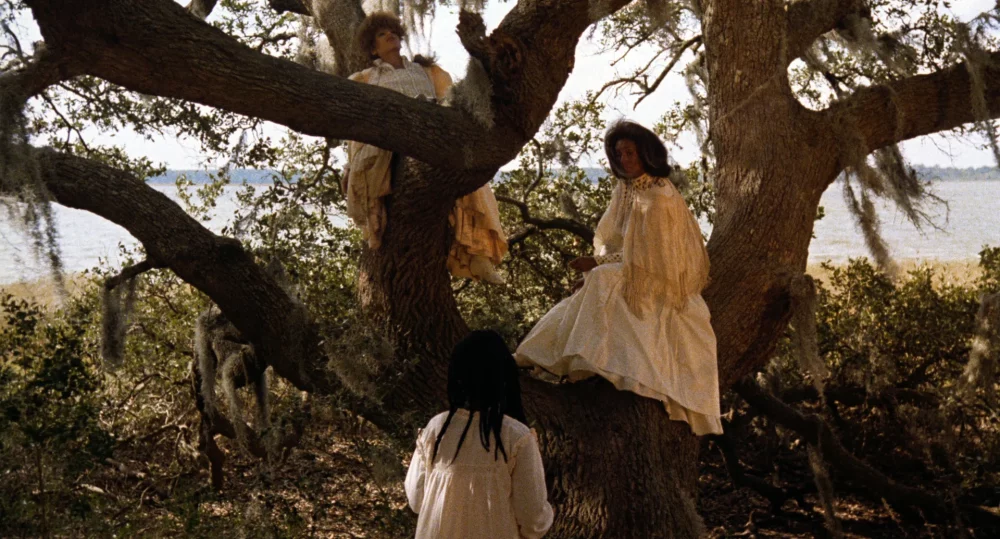 Julie Dash's gorgeous evocation of early-20th century Gullah life chronicles three generations of women in the Peazant family—descendants of slaves living on the Sea Islands off the coast of South Carolina—as several prepare to leave home to migrate north. Steeped in the language, culture, and customs of the Gullah people, Daughters of the Dust is a dreamy, at times mystic, celebration of folk traditions and black womanhood.
Written and directed by Julie Dash, produced by Julie Dash, Arthur Jafa, and Steven Jones.
Gotham Alum: Daughters of the Dust is an alumnus of the 1988 Gotham Week Project Market.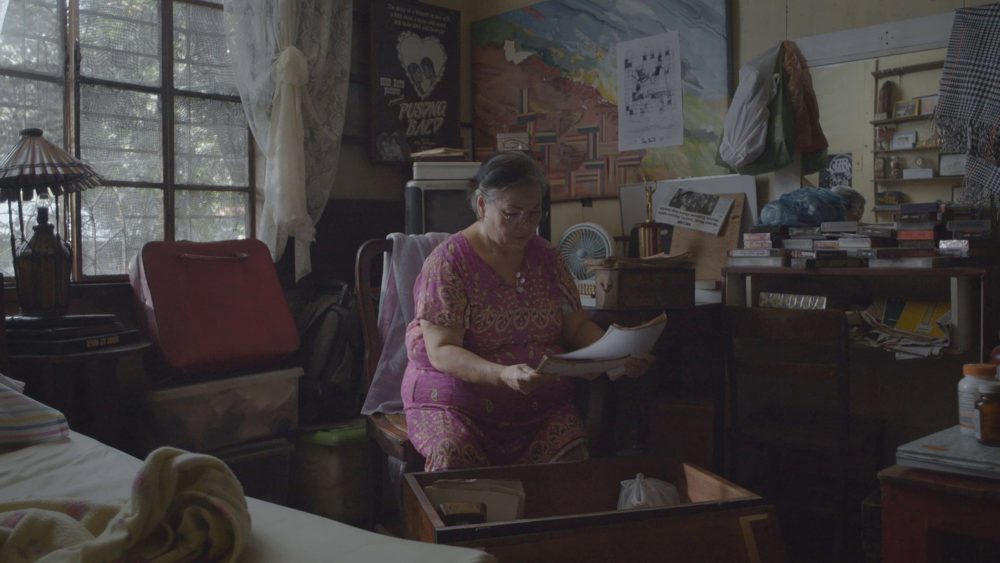 A festival favorite, Escobar's debut feature offers a surreal, self-reflexive tribute to Filipino action cinema. Retired screenwriter Leonor Reyes (Sheila Francisco) lays comatose in a hospital after a collision between her skull and a television set—but while her body doesn't move, in her mind she's been transported into one of her own unfinished films, confronted with the larger-than-life heroes and villains of her invention, as well as the unhappy memories of their real-life inspirations. An ingeniously layered narrative with serious insights into Pinoy pop movies, that's also seriously funny.
Written and directed by Martika Ramirez Escobar and produced by Monster Jimenez and Mario Cornejo.
Gotham Alum: Leonor Will Never Die is an alumnus of the 2018 Gotham Week Project Market.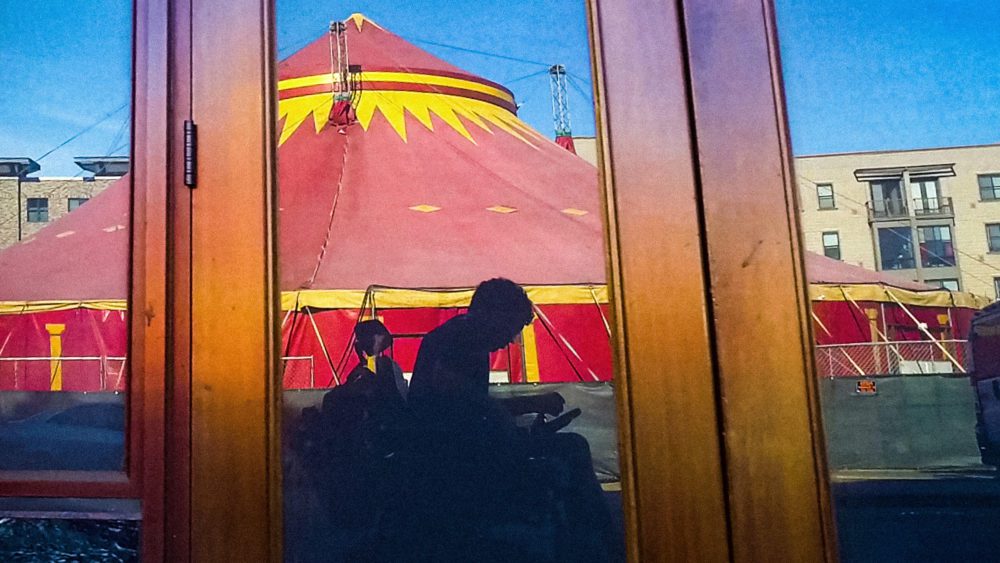 Spurred by the spectacle of a circus tent that goes up outside his Oakland apartment, a disabled filmmaker launches into an unflinching meditation on spectacle, (in)visibility, and the corrosive legacy of the Freak Show.
Directed by Reid Davenport and produced by Keith Wilson.
Gotham Alum: I Didn't See You There is an alumnus of the 2020 Gotham Week Project Market.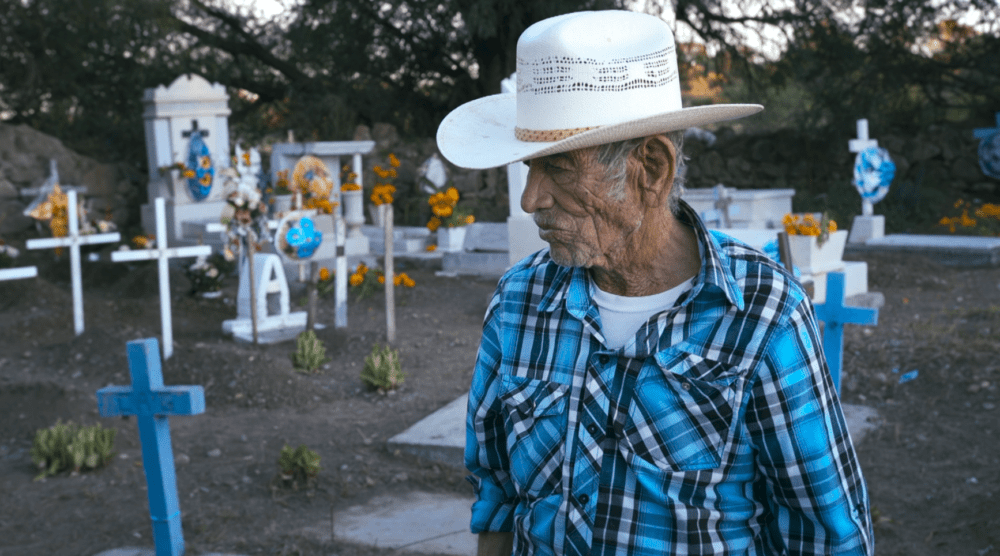 At the age of 89, Julián takes one last bus ride to El Paso, Texas, to visit his daughters and their children — a lengthy trip he has made without fail every month for decades. After returning to rural Mexico, he quietly starts building a house in the empty lot next to his home. In the absence of his physical visits, can this new house bridge the distance between his loved ones?
Over several years, director Iliana Sosa films her grandfather's work, gently sifting through Julián's previously unspoken memories brought up by the construction project and revealing both the daily pragmatism and poetry of his life. What We Leave Behind unfolds as a love letter to her grandfather, as well as an intimate and insightful exploration of Iliana's own relationship with him and his homeland.
Directed by Iliana Sosa and produced by Iliana Sosa and Emma D. Miller
Gotham Alum: What We Leave Behind is an alumnus of the 2020 Gotham Week Project Market.
You can find our month-by-month Alumni on Screen blog posts here.
If your project is an alumnus of The Gotham programs and is being released this month, and you do not see it listed here, please contact us at [email protected].