Welcome to Alumni on Screen, September 2021 edition! To champion and signal boost our Gotham-supported projects, at the top of each month we'll have a rundown of alumni making their way into the world on screens both big and small.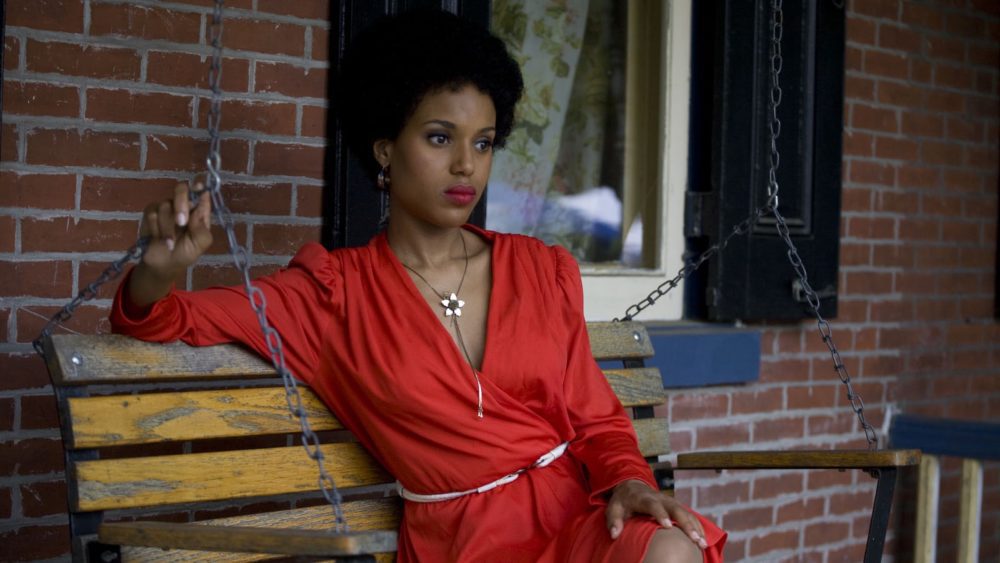 In the bicentennial year of 1976, Marcus (Anthony Mackie) comes home to his former Philadelphia neighborhood, where he picks up with an old friend (Kerry Washington), who shares the same memories of the Black Panther movement and since co-opted youthful idealism. Hamilton's debut feature is a wise, remorseful, politically aware drama, and one of the best films of its decade.
Written and directed by Tanya Hamilton and produced by Sean Costello, Jason Orans, and Ron Simons.
Gotham Alum: Night Catches Us is an alumnus of the 1999 Gotham Week Project Market.
SEPTEMBER 1
Noah Land
Metrograph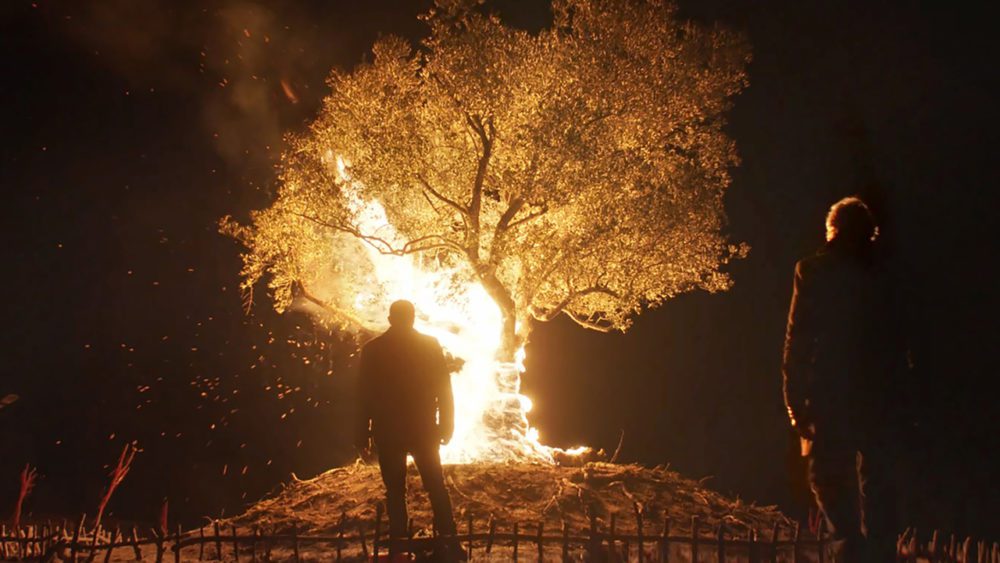 Getting closer to the end of his days due to a terminal illness, Ibrahim (Haluk Bilginer) asks estranged son Ömer (Ali Atay) to drive him to the village in rural Turkey where he was raised. Soon after they arrive, Ömer realizes that there's more to this request than meets the eye: his father wishes to be buried under the enshrined Noah Tree he claims to have planted as a boy half a century ago. In the aftermath of a land dispute that cast Ibrahim's family away from the community decades earlier, however, the plot of land has become a holy site called the "Noah Tree," named for the Biblical figure whom they believe first planted the tree after the Flood. With all relevant public archives damaged, and villagers growing defensive over what seems a sacrilegious act, Ibrahim forges ahead in the name of justice; Ömer, on the other hand, grows conflicted, bearing the brunt of this battle even as he grapples with unaired grievances between himself and his dad.
Written and directed by Cenk Erturk and produced by Alp Erturk, Sevki Tuna Erturk, and Cenk Erturk.
Gotham Alum: Noah Land is an alumnus of the 2019 Fiction Feature Lab.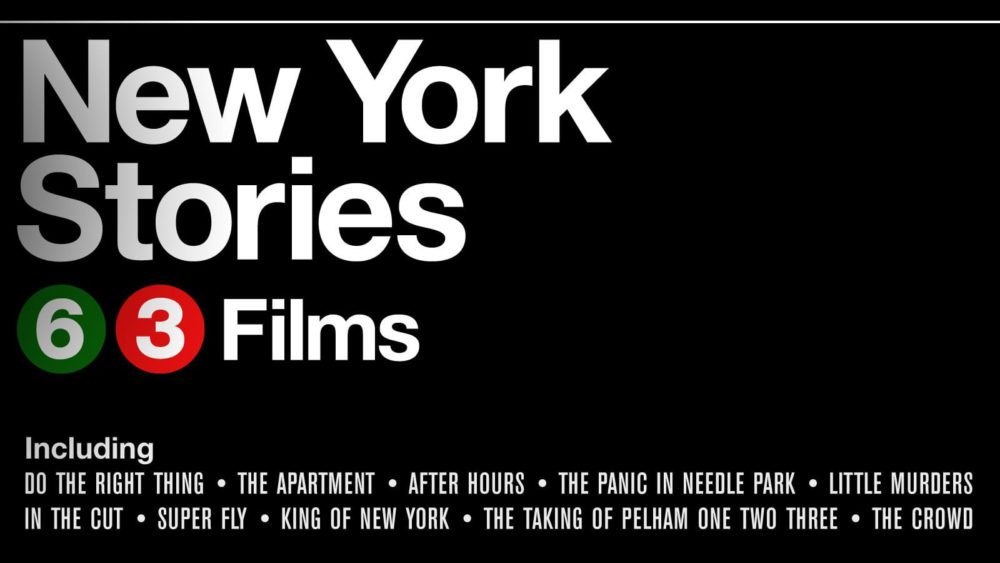 From the fiscal crisis of the 1970s to the September 11 attacks twenty years ago to a global pandemic that swept through America's largest city, New York has seen its share of troubles over the years—but its resilience and vibrancy remain indomitable. Surveying a century of cinematic history, this panoramic celebration of films set in the five boroughs captures the mix of grime, glamour, and anything-can-happen energy that has made the Big Apple an unforgettable canvas for generations of filmmakers.
Featured in this series on The Criterion Channel are the following Gotham alumni: Brother to Brother (Rodney Evans; Project Market 2000 & 2002); Los Sures (Diego Echeverria; Project Market 1984); Metropolitan (Whit Stillman; Project Market 1989); My Dinner with Andre (Louis Malle; Project Market 1982); Old Enough (Marisa Silver; Project Market 1984); Paris is Burning (Jennie Livingston; Project Market 1987 & 1990); Permanent Vacation (Jim Jarmusch; Project Market 1980); Rhythm Thief (Matthew Harrison; Project Market 1993); Symbiopsychotaxiplasm: Take One (William Greaves; Project Market 1991); and Variety (Bette Gordon; Project Market 1983.)
SEPTEMBER 3
Takeover
IFC Center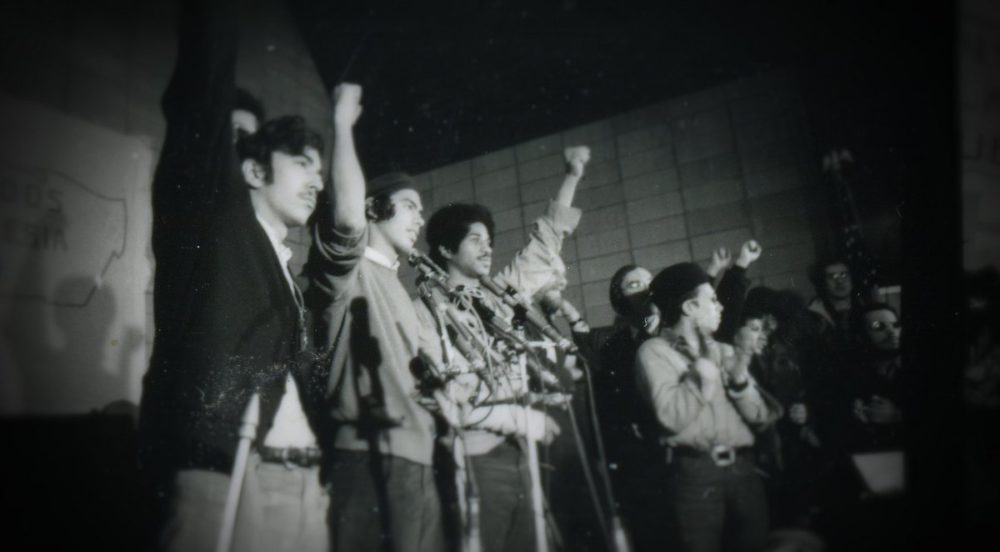 Takeover explores the twelve historic hours on July 14, 1970, in which fifty members of the Young Lords Party stormed the dilapidated Lincoln Hospital in the South Bronx, drove out their administrative staff, barricaded entrances and windows, and made their cries for decent healthcare known to the world. They raised the Puerto Rican flag atop the building, as well as a banner reading "The People's Hospital" – a nom de guerre still used today. Through archival footage, seamless reenactments, and modern-day interviews, we follow the Young Lords' resistance against institutions curated by wealth and white supremacy, and their fight for the most basic of human rights: the right to accessible, quality healthcare.
Directed by Emma Francis-Snyder, written by Francisco Bello and Emma Francis-Snyder, and produced by Tony Gerber and Emma Francis-Snyder.
Gotham Alum: Takeover is an alumnus of the 2019 Gotham Week Project Market.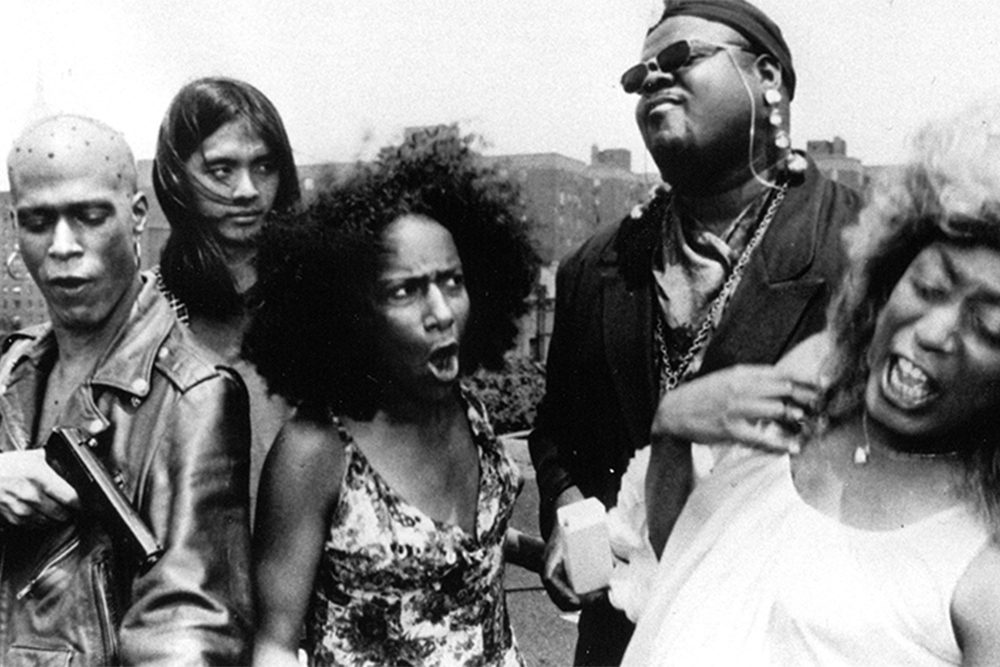 In this audacious debut comic political satire, a band of HIV-positive black drag queens, trans and queer urban activists – including a young Pilipino-American lad – stage a series of surprise attacks on local officials to expose political corruption surrounding the AIDS epidemic.
Written and directed by Stephen Winter and produced by Samuel Moses-Jones and Jordan Flaherty.
Gotham Alum: Chocolate Babies is an alumnus of the 1995 & 1996 Gotham Week Project Market.
SEPTEMBER 7
Border Radio
The Criterion Channel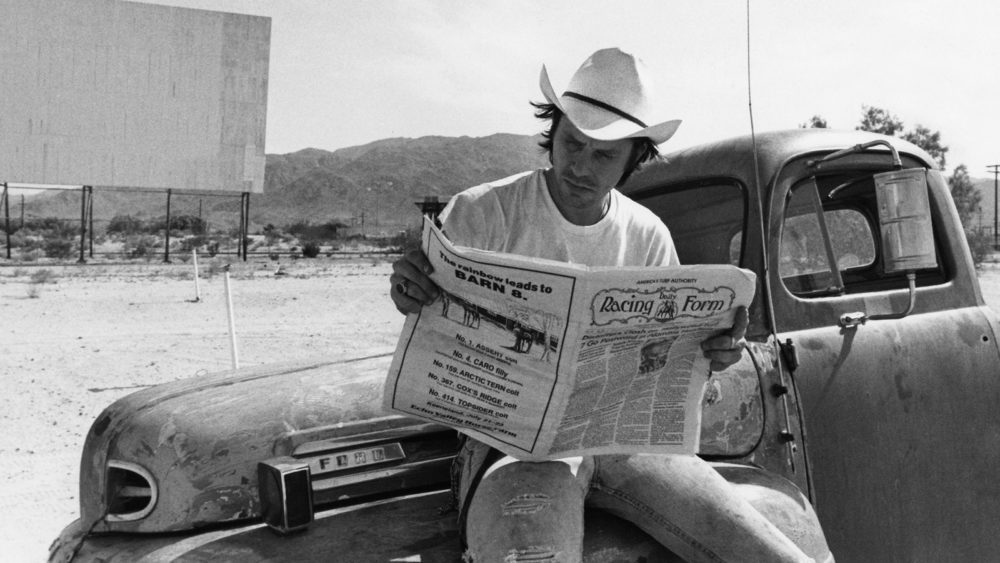 Before carving out a niche as one of the most distinct voices in nineties American cinema, Allison Anders made her debut, alongside codirectors and fellow UCLA film school students Kurt Voss and Dean Lent, with 1987's Border Radio. A low-key, semi-improvised postpunk diary that took four years to complete, Border Radio features legendary rocker Chris D., of the Flesh Eaters, as a singer/songwriter who has stolen loot from a club and gone missing, leaving his wife (Luanna Anders), a no-nonsense rock journalist, to track him down with the help of his friends (John Doe of the band X; Chris Shearer). With its sprawling Southern Californian and Mexican landscapes, captured in evocative 16mm black and white, Border Radio is a singular, DIY memento of the indie film explosion in America.
Written and directed by Allison Anders, Dean Lent, and Kurt Voss and produced by Marcus DeLeon.
Gotham Alum: Border Radio is an alumnus of the 1987 Gotham Week Project Market.
SEPTEMBER 8
Laura Poitras's 9/11 Trilogy
The Criterion Channel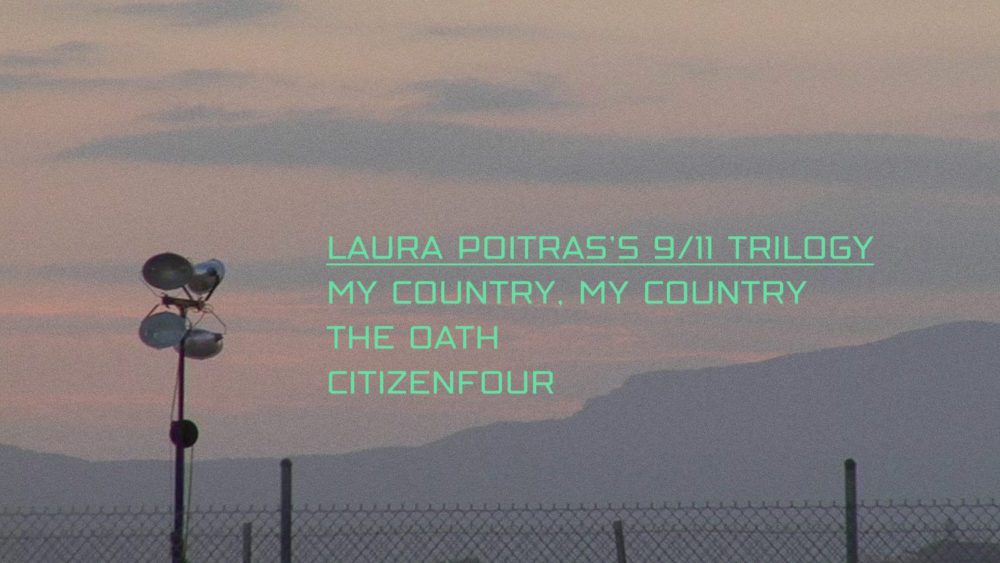 Intrepid documentarian Laura Poitras chronicles the rise of the American security state in the aftermath of 9/11 in these trenchant looks at the far-reaching effects that the war on terror has had on both geopolitics and individual freedoms. Documenting Iraqi life under American occupation in My Country, My Country, the fates of two men linked to Al Qaeda in The Oath, and the behind-the-scenes story of Edward Snowden's exposure of NSA surveillance in the Oscar-winning Citizenfour, these brave, eye-opening works of cinematic journalism offer a sobering look at the myriad ways our world has changed in the twenty years since 9/11.
Gotham Alum: the first two films in this trilogy—My Country, My Country and The Oath—participated in the 2004 Project Market and the 2008 Project Market, respectively.
SEPTEMBER 15
Old Enough
The Criterion Channel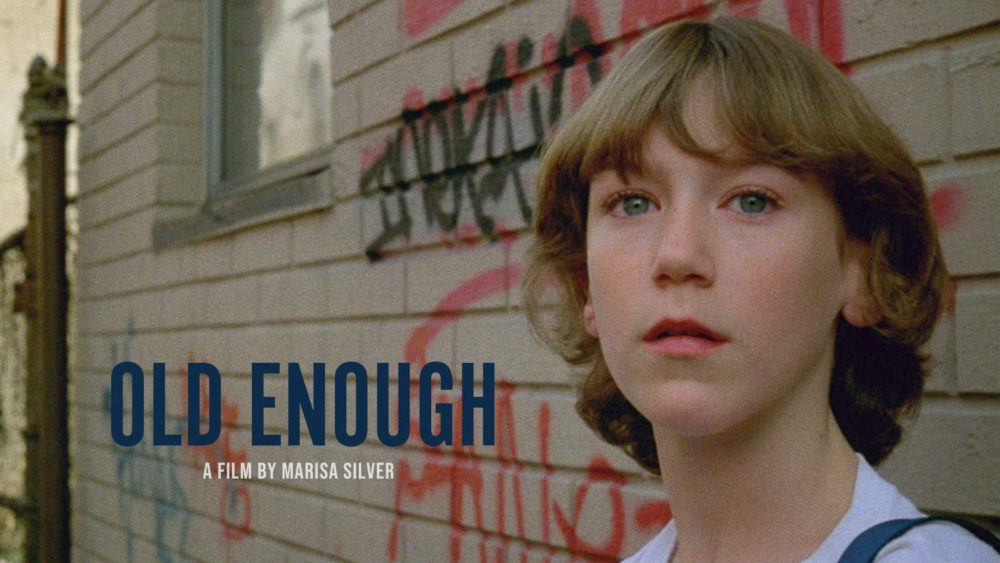 Two young women from very different backgrounds form a surprising bond during a hot New York summer in Marisa Silver's sensitive coming-of-age story.
Written and directed by Marisa Silver and produced by Dina Silver.
Gotham Alum: Old Enough is an alumnus of the 1984 Gotham Week Project Market.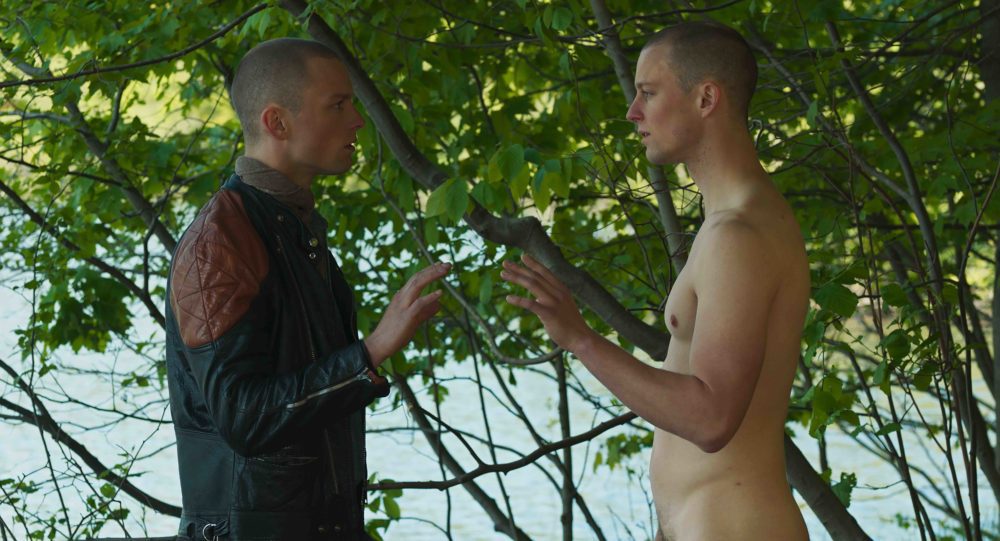 The latest from Bruce La Bruce, Canada's reigning "King of Kink," follows Dominic, a young man with a fetish… for himself. Nothing turns him on more than his reflection, with much of his time spent taking Polaroid selfies.
When his loving grandmother dies, he discovers a deep family secret: his lesbian mother didn't die in childbirth and he has a twin brother, Daniel, raised in a remote monastery by a depraved priest, held captive against his will! The power of destiny brings together the two beautiful, identical brothers, who, after being reunited with their mother Beatrice, are soon embroiled in a blasphemous web of sex, revenge and redemption.
Directed by Bruce LaBruce, written by Martin Girard and Bruce LaBruce, and produced by Nicolas Comeau and Paul Scherzer.
Gotham Alum: Saint-Narcisse is an alumnus of the 2018 Gotham Week Project Market.
SEPTEMBER 22
Working Girls
The Criterion Channel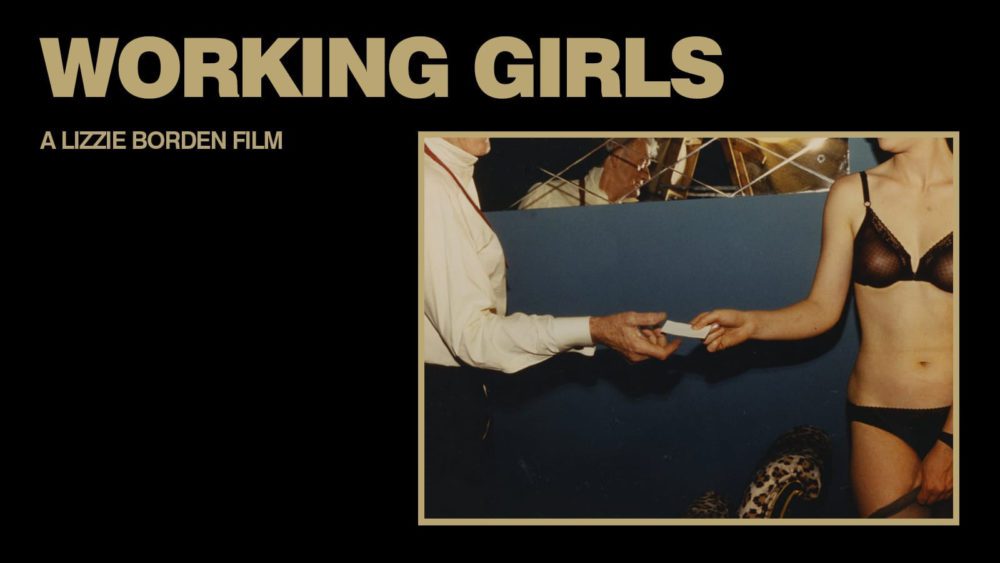 Lizzie Borden's richly detailed look at society's most stigmatized profession offers an empathetic, humanizing, often humorous depiction of women for whom sex work is just another day at the office.
Written, directed, and produced by Lizzie Borden.
Gotham Alum: Working Girls is an alumnus of the 1986 Gotham Week Project Market.
SEPTEMBER 24
Sankofa
Streaming on Netflix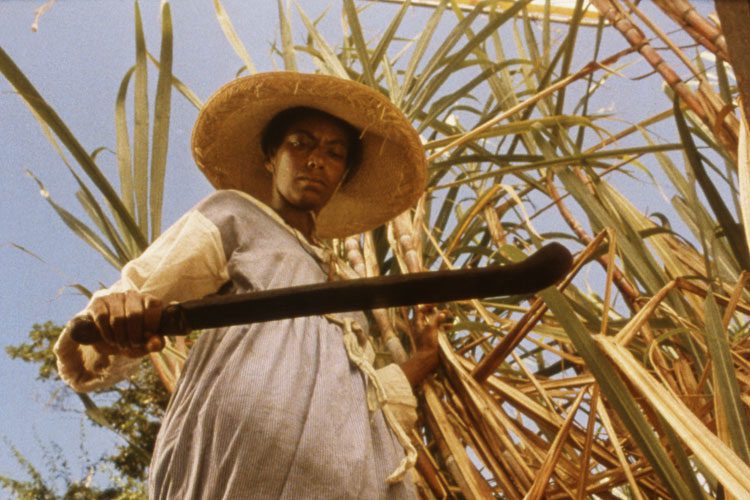 A self-absorbed Black American fashion model on a photo shoot in Africa is spiritually transported back to a plantation in the West Indies where she experiences first-hand the physical and psychic horrors of chattel slavery, and eventually the redemptive power of community and rebellion as she becomes a member of a freedom-seeking Maroon colony.
Restored and re-released by ARRAY.
Written, directed and produced by Haile Gerima.
Gotham Alum: Sankofa is an alumnus of the 1993 Gotham Week Project Market.
If your project is an alumnus of The Gotham programs and is being released this month, and you do not see it listed here, please contact us at [email protected].