Welcome to Alumni on Screen, August 2021 edition! To champion and signal boost our Gotham-supported projects, at the top of each month we'll have a rundown of alumni making their way into the world on screens both big and small.

AUGUST 1
Losing Ground
The Criterion Channel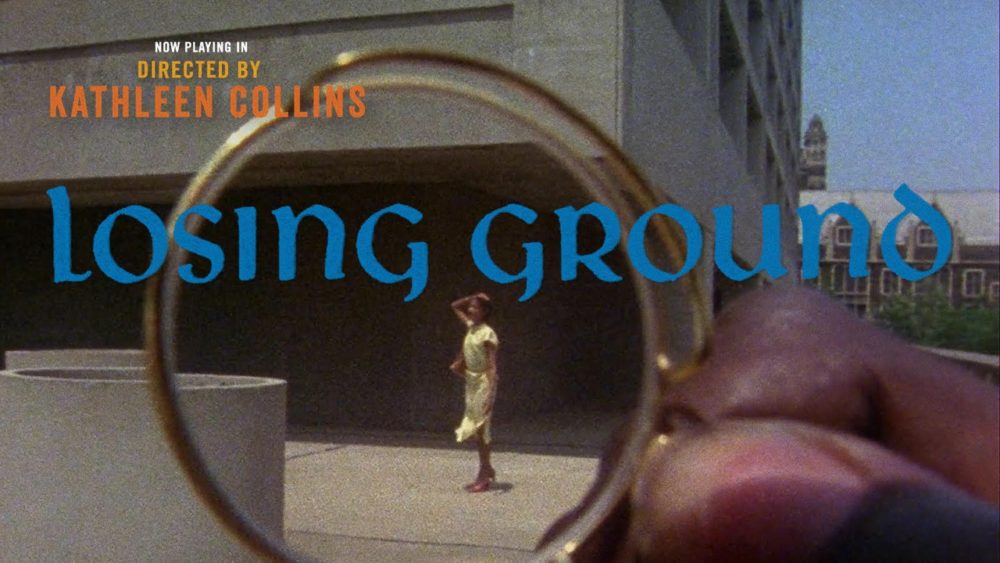 One of the first feature films directed by an African American woman, Kathleen Collins's Losing Ground tells the story of a marriage between two remarkable people, both at a crossroads in their lives. Sara Rogers (Seret Scott), a black professor of philosophy, is embarking on an intellectual quest to understand "ecstasy" just as her painter husband, Victor (Bill Gunn), sets off on a more earthy exploration of joy. Over the course of a summer idyll in upstate New York, the two each experience profound emotional and romantic awakenings. Applying a deft comic touch to a deeply personal exploration of love, race, and gender, Collins crafts a charming, complex tale of personal discovery that, after decades of neglect, has reemerged as a still-fresh landmark of independent cinema.
Written and directed by Kathleen Collins and produced by Eleanor Charles.
Gotham Alum: Losing Ground is an alumnus of the 1982 Gotham Week Project Market.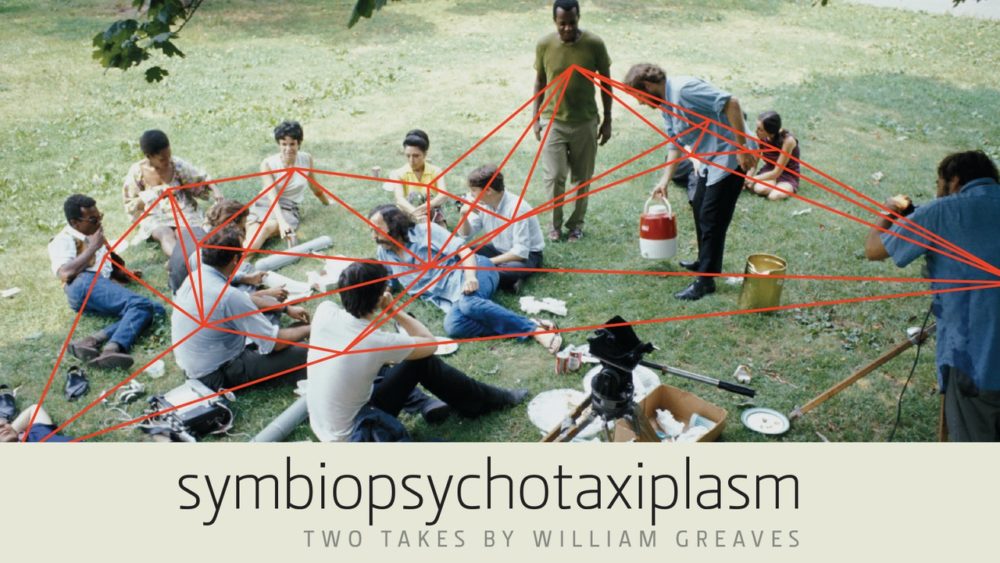 In his one-of-a-kind fiction/documentary hybrid Symbiopsychotaxiplasm: Take One, the pioneering William Greaves presides over a beleaguered film crew in New York's Central Park, leaving them to try to figure out what kind of movie they're making. A couple enacts a breakup scenario over and over, a documentary crew films a crew filming the crew, locals wander casually into the frame: the project defies easy description.
Written, directed, and produced by William Greaves.
Gotham Alum: Symbiopsychotaxiplasm: Take One is an alumnus of the 1991 Gotham Week Project Market.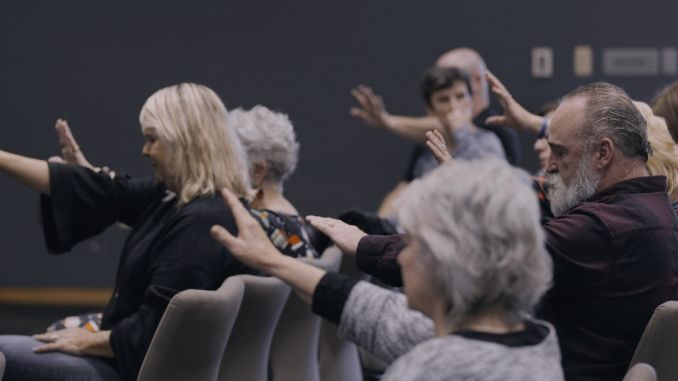 In the 1970s, five men struggling with being gay in their Evangelical church started a Bible study to help each other leave the "homosexual lifestyle." They quickly received over 25,000 letters from people asking for help and formalized as Exodus International, the largest and most controversial conversion therapy organization in the world. But leaders struggled with a secret: their own "same-sex attractions" never went away. After years as superstars in the religious right, many of these men and women have come out as LGBTQ, disavowing the very movement they helped start. Focusing on the dramatic journeys of former conversion therapy leaders, current members, and a survivor, Pray Away chronicles the "ex gay" movement's rise to power, its unscientific influence, and its legacy of profound harm.
Directed by Kristine Stolakis and produced by Kristine Stolakis, Jessica Devaney, and Anya Rous.
Gotham Alum: Pray Away is an alumnus of the 2018 Gotham Week Project Market. Also screening in person at the IFC Center in NYC.
AUGUST 6
Whirlybird
In Theaters & On Demand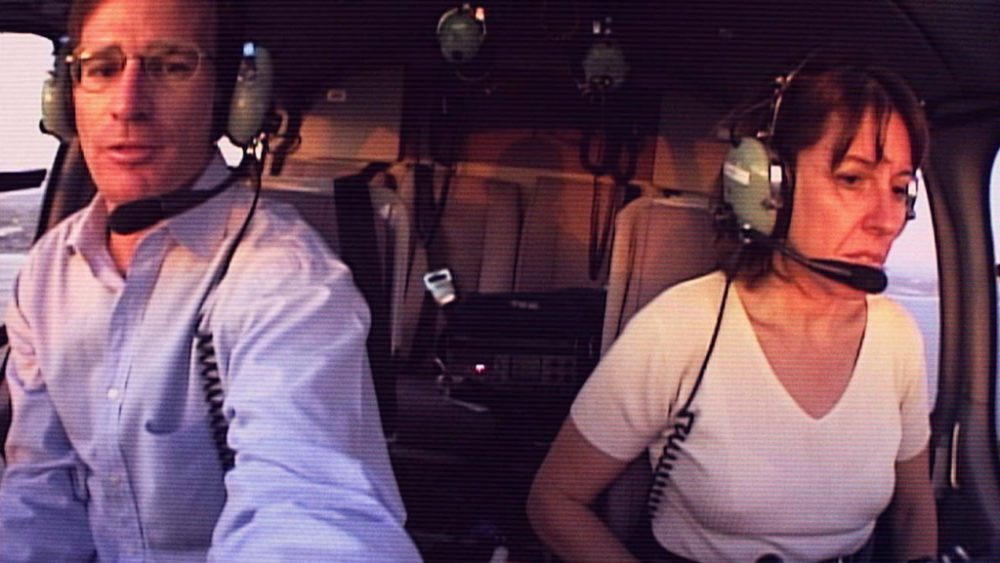 Flying high above Los Angeles in a whirling news helicopter, Marika Gerrard and Zoey Tur (known then as Bob) captured some of the city's most epic breaking news stories. The two recount the salacious details of their career as a husband-and-wife journalist team doing whatever it took to catch an unfolding story. Their camera captured the extreme adrenaline of the culture of live news and, as a result, the strain it took on their relationship—and, ultimately, a major life transition for Zoey. A wholly unique take on the story of Los Angeles told through stunning aerial footage and remarkable home videos, Whirlybird reframes many of the city's pivotal moments of the 1990s, including the O. J. Simpson pursuit and the 1992 riots.
Directed by Matt Yoka and produced by Matt Yoka and Diane Becker.
Gotham Alum: Whirlybird is an alumnus of the 2015 Gotham Week Project Market.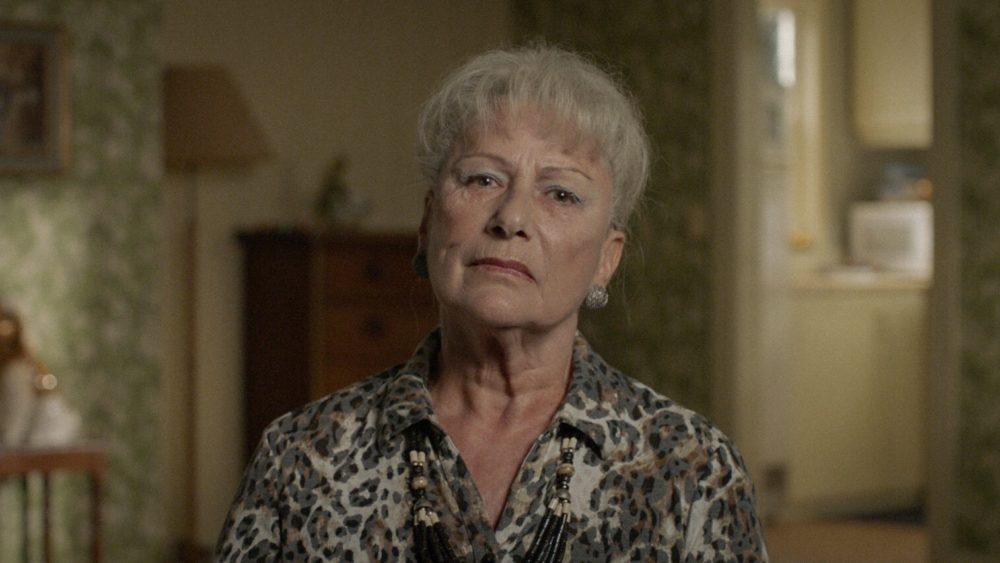 A woman's Holocaust memoir takes the world by storm, but a fallout with her publisher-turned-detective reveals her story as an audacious deception created to hide a darker truth.
Written and directed by Sam Hobkinson and produced by Poppy Dixon, Al Morrow, Matthew Wells, Gregory Zalcman, and Jürgen Buedts.
Gotham Alum: Misha and the Wolves is an alumnus of the 2018 Gotham Week Project Market.
AUGUST 13
Not Going Quietly
Angelika Film Center & releasing nationwide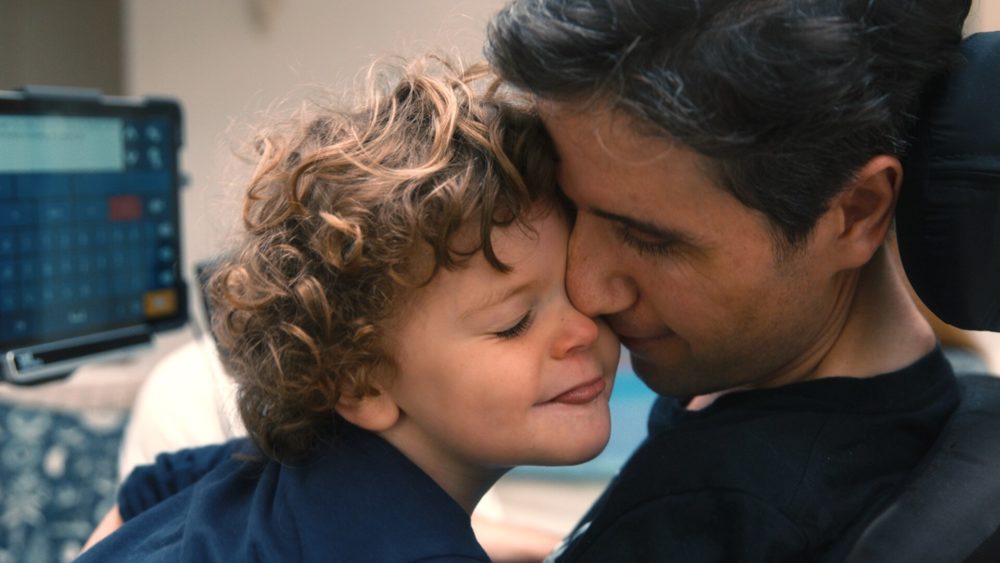 A rising star in progressive politics and a new father, 32-year-old Ady Barkan's life is upended when he is diagnosed with ALS. But after a confrontation with powerful Senator Jeff Flake on an airplane goes viral, catapulting him to national fame, Ady and a motley crew of activists ignite a once-in-a-generation political movement called "Be a Hero." Together, they barnstorm across the country and empower people to confront their elected officials with emotional, personal stories to demand healthcare justice, and Ady holds groundbreaking interviews with Joe Biden, Kamala Harris, Bernie Sanders, and Elizabeth Warren. Through his journey, Ady discovers that collective action and speaking truth to power offers hope for his family and millions of others.
Not Going Quietly opens nationwide the following week with screenings in Los Angeles beginning August 12th. Go to the film's website for local listings.
Directed by Nicholas Bruckman, written by Nicholas Bruckman and Amanda Roddy, and produced by Amanda Roddy.
Gotham Alum: Not Going Quietly is an alumnus of the 2019 Gotham Week Project Market.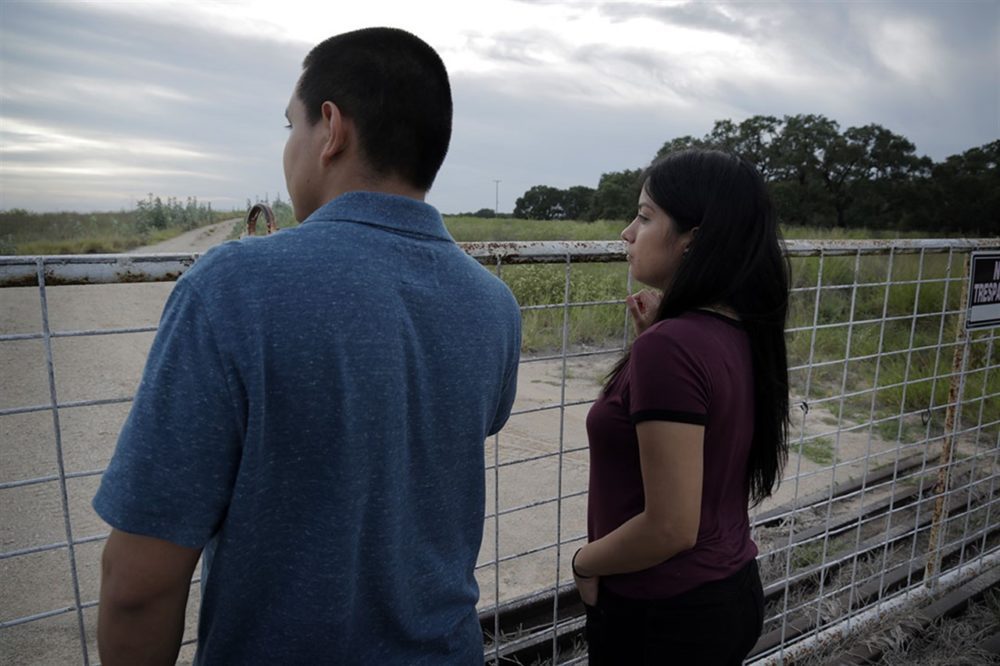 Just 70 miles north of the Mexican-US border is a land haunted by ghosts. Brooks County, Texas is a barren landscape designed as a deterrent to illegal crossings, but people continue to attempt to cross, and many die trying. The municipality lacks the resources to properly deal with this sad reality, and the numbers keep rising. Multiple locals proffer contrasting opinions as two families search for their loved ones, and the toll of an unsustainable immigration policy is laid bare.
Directed by Lisa Molomot and Jeff Bemis, produced by Lisa Molomott, Jeff Bemis, and Jacob Bricca.
Gotham Alum: Missing in Brooks County is an alumnus of the 2017 Gotham Week Project Market.
AUGUST 20
499
BAM Rose Cinemas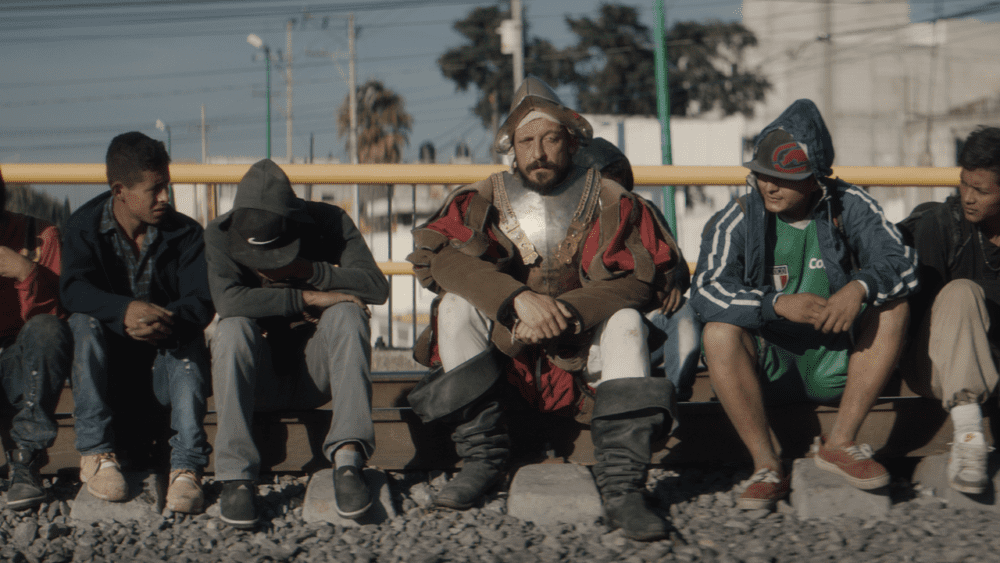 To reflect on the 500-year anniversary of the Spanish conquest of Mexico, director Rodrigo Reyes offers a bold hybrid cinema experience, bringing together non-fiction and fantastic elements to explore the brutal legacy of colonialism in contemporary Mexico. Through the eyes of a ghostly conquistador, the film recreates Hérnan Cortés' epic journey from the coasts of Veracruz to the Aztec capital of Tenochtitlan, the site of contemporary Mexico City. As the anachronistic fictional character interacts with real-life victims of Mexico's failed drug wars and indigenous communities in resistance, the filmmaker portrays the country's current humanitarian crisis as part of a vicious and unfinished colonial project, still in motion nearly five hundred years later.
499 opens at BAM Rose Cinemas and will subsequently open in theaters nationwide, including in Los Angeles and San Francisco. See here for upcoming local listings.
Directed by Rodrigo Reyes, written by Rodrigo Reyes and Lorena Padilla, and produced by Inti Cordera and Andrew Houchens.
Gotham Alum: 499 is an alumnus of the 2018 Gotham Week Project Market.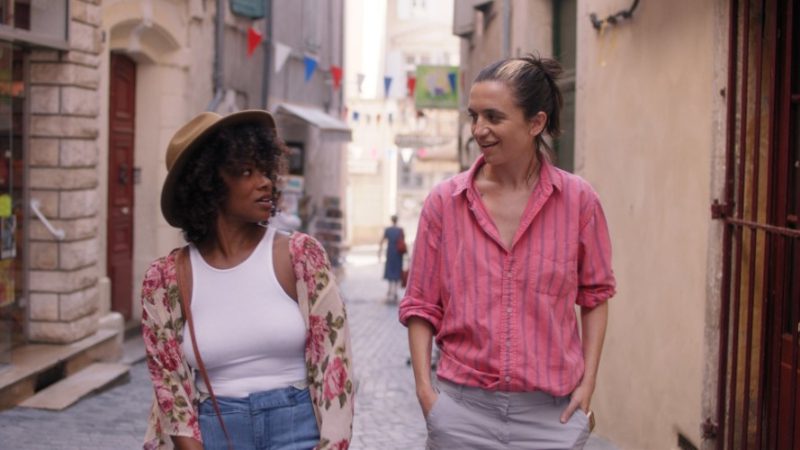 Lane, Bertie and Fred once shared a polyamorous relationship in New Orleans. Lane loved Bertie, Fred loved Bertie, they had a balance that worked… until it didn't, and Lane vanished from their lives. Two years later, Bertie and Fred have gotten married and are living at Fred's family home in the countryside of southern France. When Lane unexpectedly shows up in Bertie's seemingly idyllic new life, she finds her former lover much different than she remembers. Bertie is disillusioned in her jazz career, still grieving the loss of her mother, and clearly alienated in this small, white, European town. Lane attempts to recreate their old, carefree dynamic, hoping that her return might lighten Bertie's mood — but Bertie isn't having it. It seems time hasn't healed all wounds… so Lane shifts her strategy when she meets Noa, a young artist and former soldier, quickly reigniting dormant jealousies.
Written and directed by Marion Hill and produced by Ben Matheny, Kelsey Scult, and Marion Hill.
Gotham Alum: Ma Belle, My Beauty is an alumnus of the 2020 Gotham Fiction Feature Lab.
AUGUST 22
Mr. SOUL!
HBOMax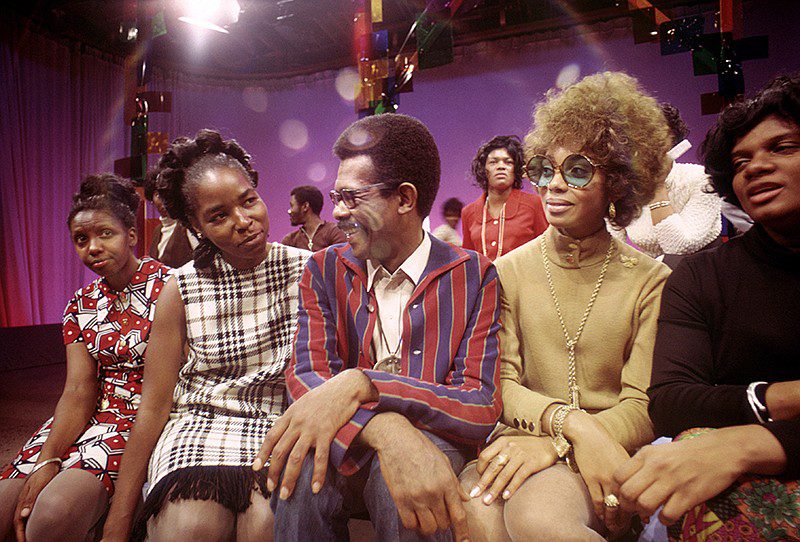 From 1968 to 1973, the public television variety show SOUL!, guided by the enigmatic producer and host Ellis Haizlip, offered an unfiltered, uncompromising celebration of Black literature, poetry, music, and politics—voices that had few other options for national exposure, and, as a result, found the program an improbable place to call home. The series was among the first to provide expanded images of African Americans on television, shifting the gaze from inner-city poverty and violence to the vibrancy of the Black Arts Movement.
With participants' recollections and illuminating archival clips, Mr. SOUL! captures a critical moment in culture whose impact continues to resonate, and an unsung hero whose voice we need now more than ever to restore the soul of a nation.
Written, directed, and produced by Melissa Haizlip.
Gotham Alum: Mr. SOUL! is an alumnus of the 2010 Gotham Week Project Market.
If your project is an alumnus of The Gotham programs and is being released this month, and you do not see it listed here, please contact us at [email protected].