Welcome to Alumni on Screen, October 2021 edition! To champion and signal boost our Gotham-supported projects, at the top of each month we'll have a rundown of alumni making their way into the world on screens both big and small.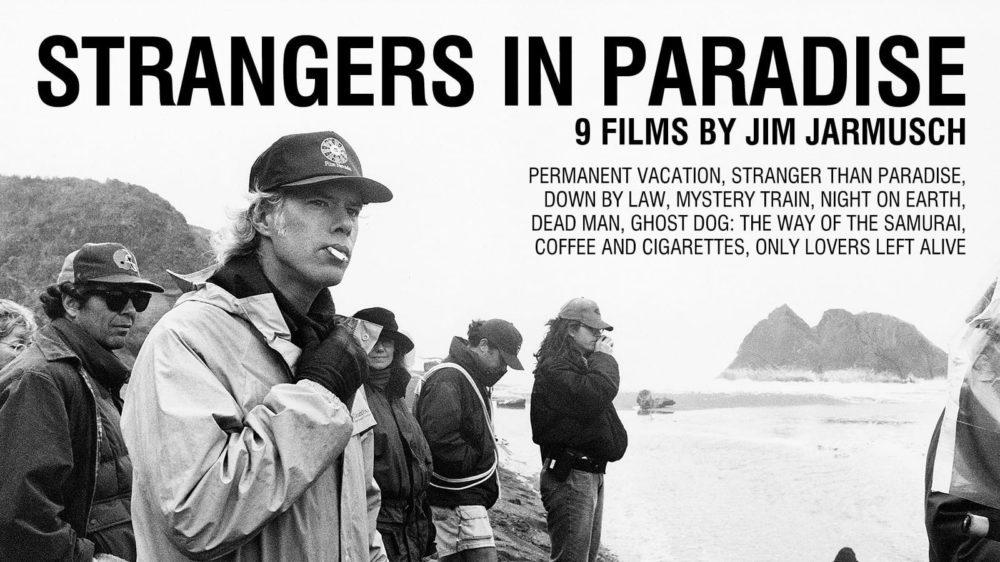 The Criterion Channel presents a nine-film retrospective of the work of Jim Jarmusch. "Forging his singular sensibility amid the creative ferment of New York's downtown scene, Jarmusch emerged as one of the most original voices of the 1980s independent-film boom with his breakout road movie Stranger Than Paradise, which established his fascination with outsiders on enigmatic journeys to nowhere in particular."
Gotham Alumni Featured in this series: Jim Jarmusch's two Gotham-supported films: Permanent Vacation (1980 Project Market alum) and Down by Law (1986 Project Market alum.)
OCTOBER 8
Ascension
IFC Center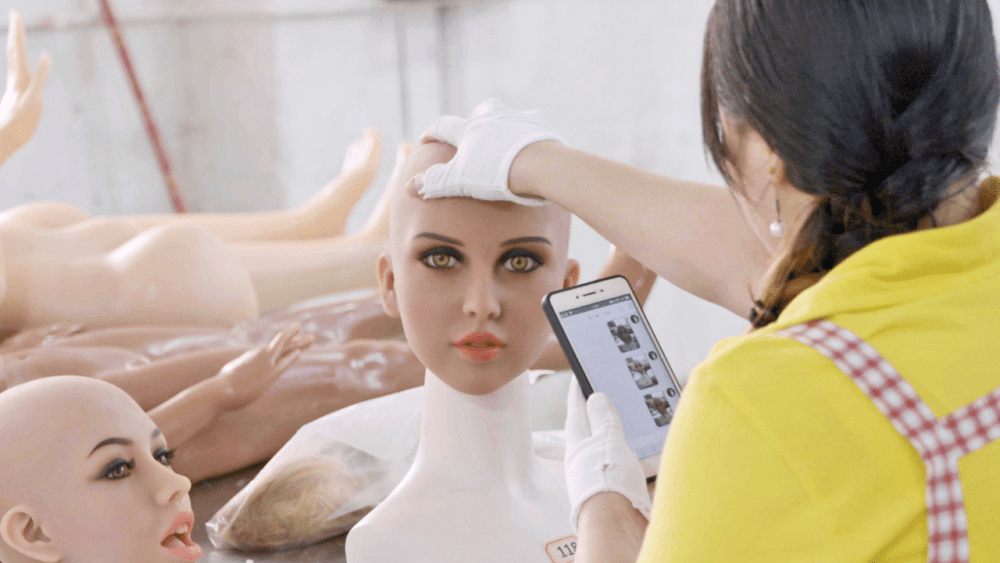 Ascension is an impressionistic portrait of China's industrial supply chain that reveals the country's growing class divide through staggering observations of labor, consumerism and wealth. The documentary portrays capitalism in China across the levels of its operation, from the crudest mine to the most rarefied forms of leisure. Accordingly, the film is structured in three parts, ascending through the levels of the capitalist structure: workers running factory production, the middle class training for and selling to aspirational consumers, and the elites reveling in a new level of hedonistic enjoyment. In traveling up the rungs of China's social ladder, we see how each level supports and makes possible the next while recognizing the contemporary "Chinese Dream" remains an elusive fantasy for most.
Directed by Jessica Kingdon and produced by Kira Simon-Kennedy, Jessica Kingdon, and Nathan Truesdell.
Gotham Alum: Ascension is an alumnus of the 2020 Documentary Feature Lab.
OCTOBER 8
Jacinta
In Theaters & Streaming on Hulu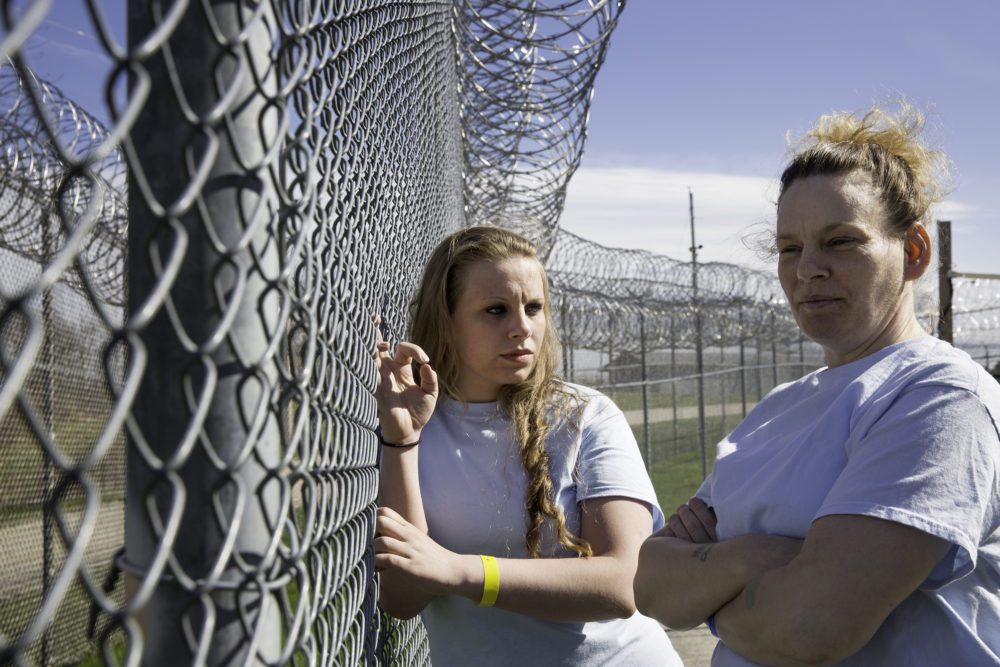 An astonishing record of the hereditary nature of trauma, Jacinta follows the lives of three generations of women struggling to find stability amid years of dependency. Jacinta leaves the Maine Correctional Center, leaving her mother behind to complete her own sentence, and attempts to rebuild her relationship with Caylynn, her preternaturally wise pre-teen daughter who craves time and attention from the mother she adores. But as the pressures of shaping a life in a world she has hardly known sober proves increasingly challenging, she brings the viewer into her emotional, day-to-day battle to find peace with herself and earn the trust of her family.
Directed by Jessica Earnshaw and produced by Jessica Earnshaw, Holly Meehl, and Nimisha Mukerji.
Gotham Alum: Jacinta is an alumnus of the 2018 Gotham Week Project Market. Screening at AMC Empire in NYC and streaming on Hulu.
OCTOBER 11
Cured
Independent Lens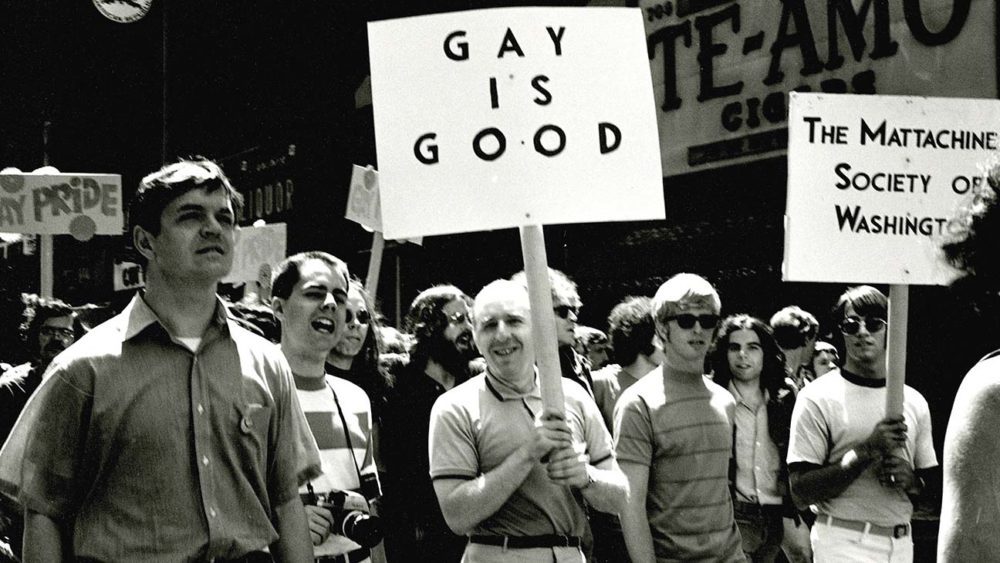 When doctors classified homosexuality as a mental illness to be "cured," they employed cruel treatments like electroshock and lobotomies. LGBTQ+ activists and their allies fought back — and won a momentous victory when the American Psychiatric Association removed homosexuality from its manual of mental disorders in 1973.
Written, directed, and produced by Bennett Singer and Patrick Sammon.
Gotham Alum: Cured is an alumnus of the 2018 Gotham Week Project Market.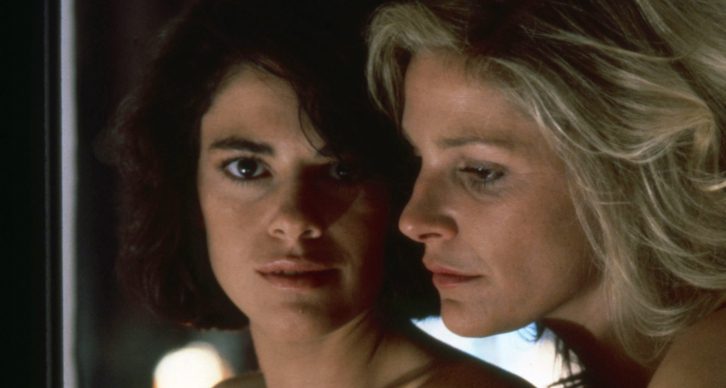 Thanks to the baroque divorce laws in place in 1959, Columbia University professor Vivian Bell (Helen Shaver) is forced to spend six weeks in Reno, Nevada in order to officially end her marriage. But once Vivian meets Cay (Patricia Charbonneau), a young, bisexual sculptor who makes no bones about her attraction to Vivian, the intimidated-yet-intrigued academic can't decide if she wants to beat an immediate retreat from Cay… or extend her stay in the alluring, exotic desert indefinitely. Adapted from Jane Rule's novel of the same title, Deitch's film—a female-directed lesbian romance—was a landmark at the time of its release, and thirty-five years later, has lost none of its seductive charm.
Directed by Donna Deitch, written by Natalie Cooper, and produced by Donnna Deitch and Cami Taylor.
Gotham Alum: Desert Hearts is an alumnus of the 1985 Gotham Week Project Market.
OCTOBER 15
Freeland
Cinema Village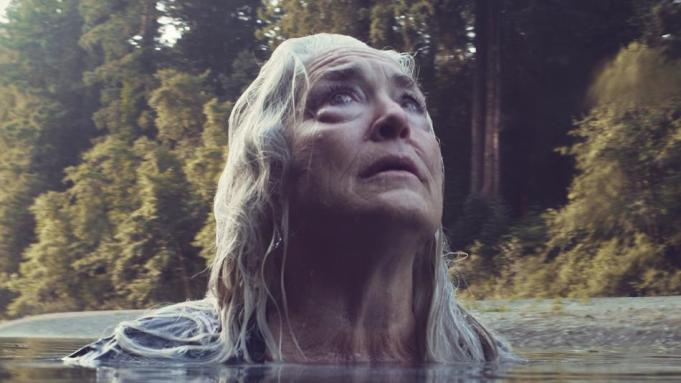 Devi has been breeding legendary pot strains for decades on the remote homestead she built herself. But when cannabis is legalized, she suddenly finds herself fighting for her survival. In a tour-de-force performance, Krisha Fairchild (Devi) brings the timely story of a black-market grower battling to keep her farm to the screen. Featuring a heart-breaking turn by John Craven as an old flame from Devi's commune days, and Frank Mosley and Lily Gladstone as adrift harvest workers, the film is full of standout performances. Shot on off-the-grid pot farms during the actual harvest, directors Mario Furloni and Kate McLean imbue this emotional thriller with a deep and empathetic authenticity.
Written and directed by Mario Furloni and Kate McLean and produced by Laura Heberton.
Gotham Alum: Freeland is an alumnus of the 2014 and 2015 Gotham Week Project Markets and the 2019 Fiction Feature Lab.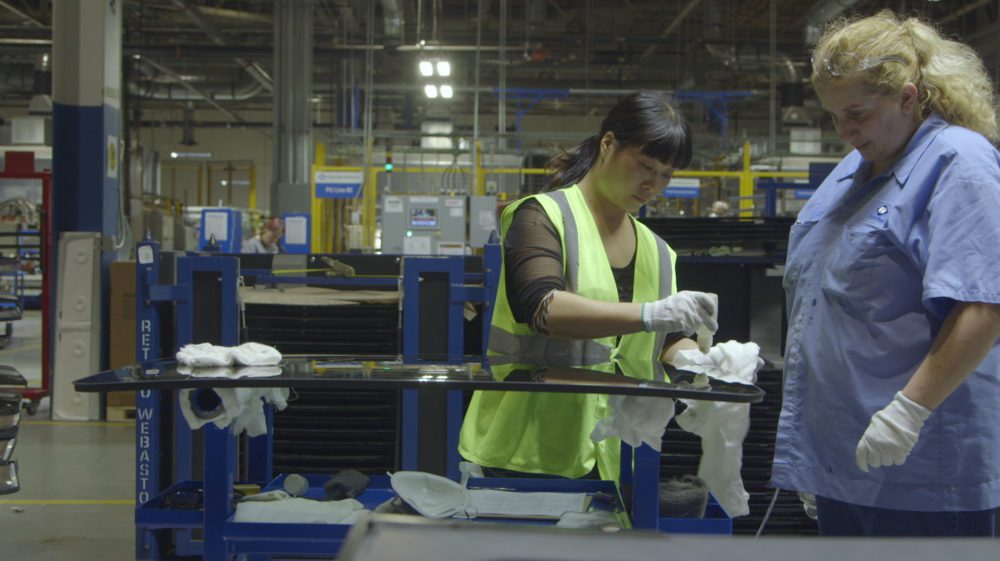 Rust Belt, Ohio. In the husk of a huge, abandoned General Motors plant, a Chinese billionaire opens a new factory, hiring 2,000 blue-collar Americans and hundreds of native Chinese. Early days of hope and optimism are truly tested by the enormity of the project, and by the cultural differences between high-tech China and post-industrial Midwest America. The filmmakers take us deep inside the story, and the plant itself, examining this collision of cultures, and the future of both American labor and Chinese economic dominance. Winner of the 2020 Academy Award for Best Documentary Feature
Directed by Julia Reichert and Steven Bognar, produced by Julia Reichert, Steven Bognar, Jeff Reichert, and Julie Parker Benello.
Gotham Alum: American Factory is an alumnus of the 2016 Gotham Week Project Market.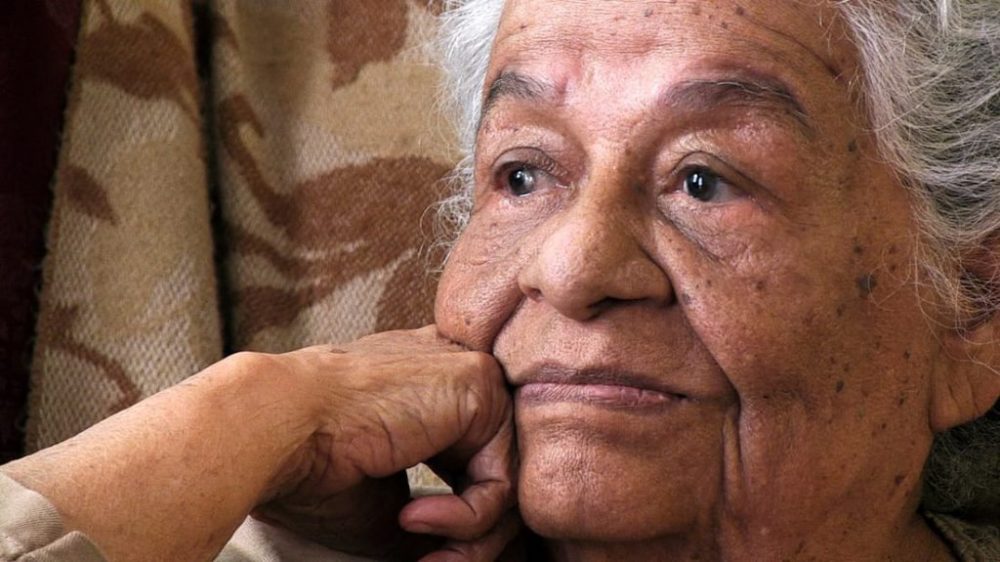 Decades earlier, Mama Icha moved to the United States to help her daughter with the care of her grandchildren. However, she never lost sight of her hometown of Mompox, spending years sending money to build her dream house there. Now, at the end of her life, Mama Icha boards a plane and flies back to Colombia where she bravely struggles with her loved ones. A co-presentation of Latino Public Media.
Directed by Óscar Molina and produced by Brenda Steinecke Soto and Óscar Molina.
Gotham Alum: La Casa de Mama Icha is an alumnus of the 2015 Gotham Week Project Market.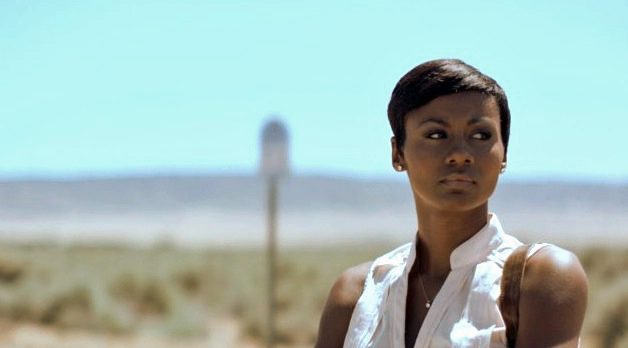 Written and directed by Ava DuVernay, who won the 2012 Sundance Film Festival Best Director Award for her work, Middle of Nowhere chronicles a woman's separation from her incarcerated husband and the journey to maintain her marriage and her identity amidst crisis and chaos. Winner of the 2013 Independent Spirit John Cassavetes Award.
Written and directed by Ava DuVernay and produced by Ava DuVernay and Howard Barish.
Gotham Alum: Middle of Nowhere is an alumnus of the 2006 Gotham Week Project Market.
October 19
Pariah
BAM Rose Cinemas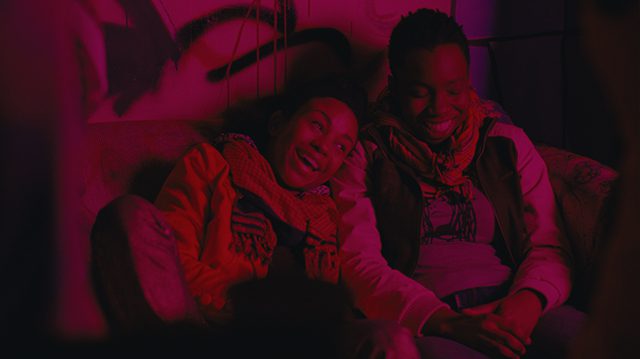 A decade since its release, this powerful portrait of a young lesbian coming into her own continues to be celebrated as a monumental influence by critics and filmmakers alike. The debut feature from Academy Award nominee Dee Rees (Mudbound) remains an enduring exploration of the inner and outer lives of ​​17-year-old Alike (Adepero Oduye, in a breakthrough performance) as she navigates her burgeoning sexuality, familial frustrations, and talents as a poet in Brooklyn's Fort Greene.
Pariah occupies an essential place in queer and Black film canon, and is undeniably one of the 21st century's greatest films. Screening as part the 2021 NewFest: New York LGBTQ+ Film Festival.
Written and directed by Dee Rees and produced by Nekisa Cooper.
Gotham Alum: Pariah is an alumnus of the 2007 Gotham Week Project Market and the 2010 Fiction Feature Lab.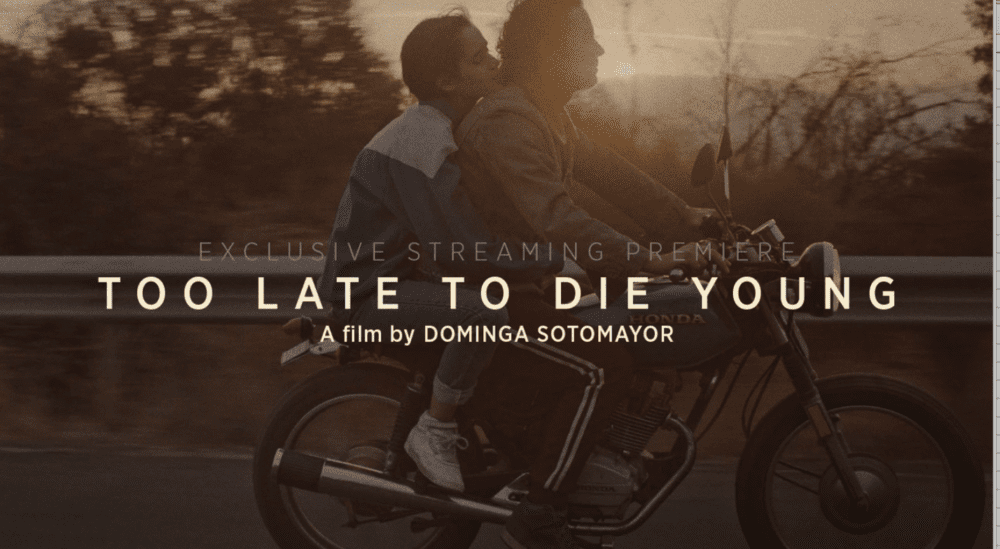 Dominga Sotomayor's intoxicating teenage daydream floats by in a haze of gorgeously gauzy images. Chile, 1990: in a remote artists' commune in the shadow of the Andes, a small band of families builds a new world far removed from the tumult of the city and the emerging freedoms that have come with the country's transition to democracy. It's in this time of change and reckoning that sixteen-year-old Sofia (Demian Hernández) confronts love, fear, and the dangerous unpredictability of nature. As the New Year approaches, Sofia begins to realize that you can't shut the real world out forever.
Written and directed by Dominga Sotomayor and produced by Rodrigo Teixeira and Dominga Sotomayor.
Gotham Alum: Too Late to Die Young is an alumnus of the 2015 Gotham Week Project Market.
The Grand Jury Prize-winner at the 1990 Sundance Film Festival, Wendell B. Harris Jr.'s debut feature, about a real-life con man, endures as a brilliant satirical examination of the place of race and class in the performance of American social life.
Written and directed by Wendell B. Harris Jr. and produced by Dan Lawton.
Gotham Alum: Chameleon Street is an alumnus of the 1989 Gotham Week Project Market.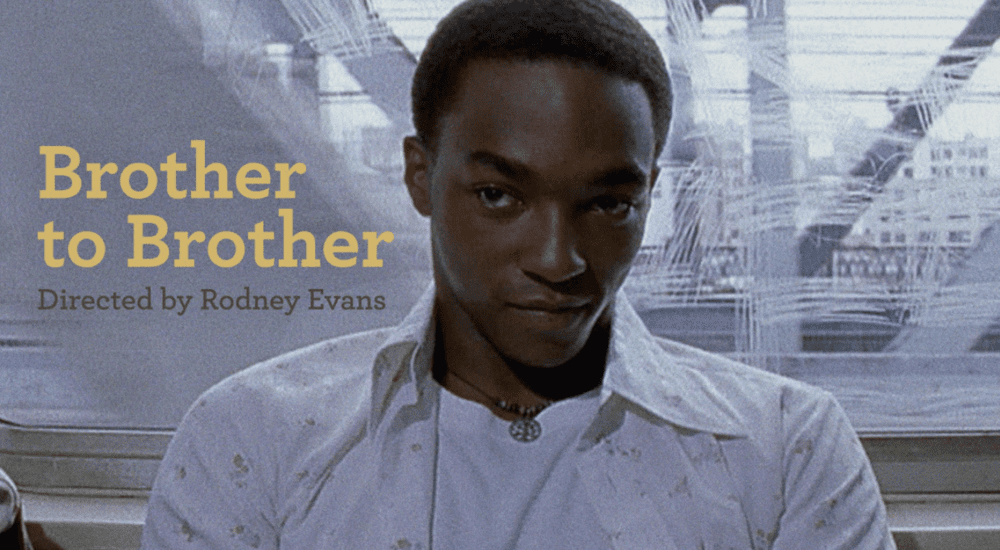 Thrown out of his home by his homophobic family, Perry (Anthony Mackie), a young art student, finds strength through his friendship with Bruce Nugent (Roger Robinson), an elderly, homeless writer who recounts his life as a Black, gay artist during the Harlem Renaissance and his friendships with legendary figures like Langston Hughes, Aaron Douglas, Wallace Thurman, and Zora Neale Hurston. Vividly evoking the vibrant cultural and intellectual world of the Harlem Renaissance, Brother to Brother offers an inspiring portrait of Black queer struggle and achievement across generations.
Written and directed by Rodney Evans, produced by Rodney Evans, Jim McKay, Isen Robbins, and Aimee Schoof.
Gotham Alum: Brother to Brother is an alumnus of the 2000 and 2002 Gotham Week Project Markets.
OCTOBER 22
Streetwise
The Criterion Channel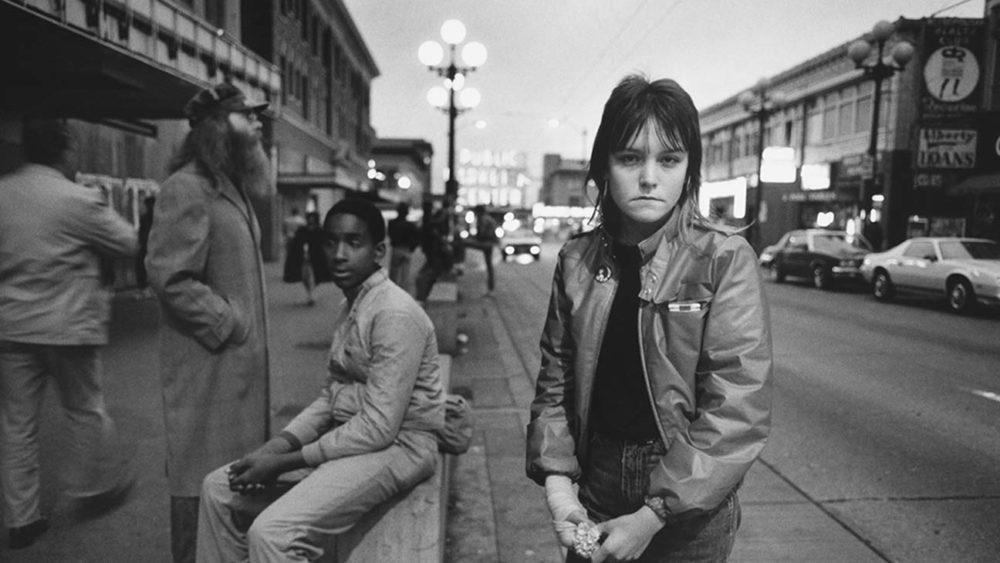 Seattle, 1983. Taking their camera to the streets of what was supposedly America's most livable city, filmmaker Martin Bell, photographer Mary Ellen Mark, and journalist Cheryl McCall set out to tell the stories of those society had left behind: homeless and runaway teenagers living on the city's margins. Born from a "Life" magazine exposé by Mark and McCall, "Streetwise" follows an unforgettable group of at-risk children—including iron-willed fourteen-year-old Tiny, who would become the project's most haunting and enduring face, along with the pugnacious yet resourceful Rat and the affable drifter DeWayne—who, driven from their broken homes, survive by hustling, panhandling, and dumpster diving. Granted remarkable access to their world, the filmmakers craft a devastatingly frank, nonjudgmental portrait of lost youth growing up far too soon in a world that has failed them.
Directed by Martin Bell, written and produced by Cheryl McCall.
Gotham Alum: Streetwise is an alumnus of the 1984 Gotham Week Project Market.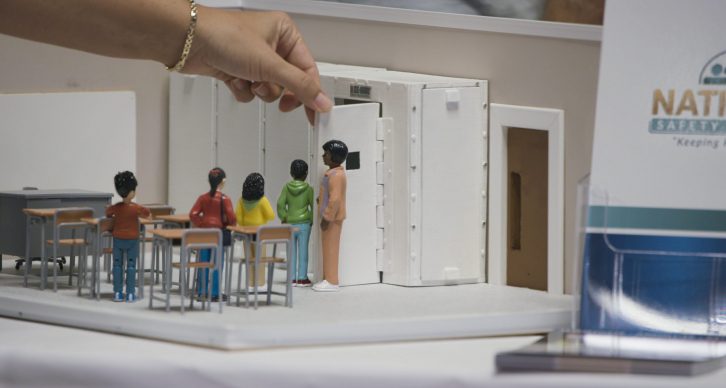 Bulletproof explores the complexities of violence in schools by looking at the strategies employed to prevent it. The film observes the longstanding rituals and rehearsals that take place in and around American schools: homecoming parades, basketball practice, morning announcements, and math class. Unfolding alongside these scenes are a collection of newer traditions: lockdown drills, teacher firearms training, metal detector screenings, and school safety trade shows. Bulletproof weaves together these moments in a cinematic meditation on fear, violence, and what it means to be safe, bringing viewers into intimate proximity with the people self-tasked with protecting the nation's children while generating revenue along the way, as well as with those most deeply impacted by these heightened security measures: students and teachers.

Directed by Todd Chandler, produced by Todd Chandler and Danielle Varga.
Gotham Alum: Bulletproof is fiscally sponsored by The Gotham.
If your project is an alumnus of The Gotham programs and is being released this month, and you do not see it listed here, please contact us at [email protected].