Welcome to Alumni on Screen, May 2022 edition! To champion and signal boost our Gotham-supported projects, at the top of each month we'll have a rundown of alumni making their way into the world on screens both big and small.
APRIL 29 – MAY 5
The Wobblies
Metrograph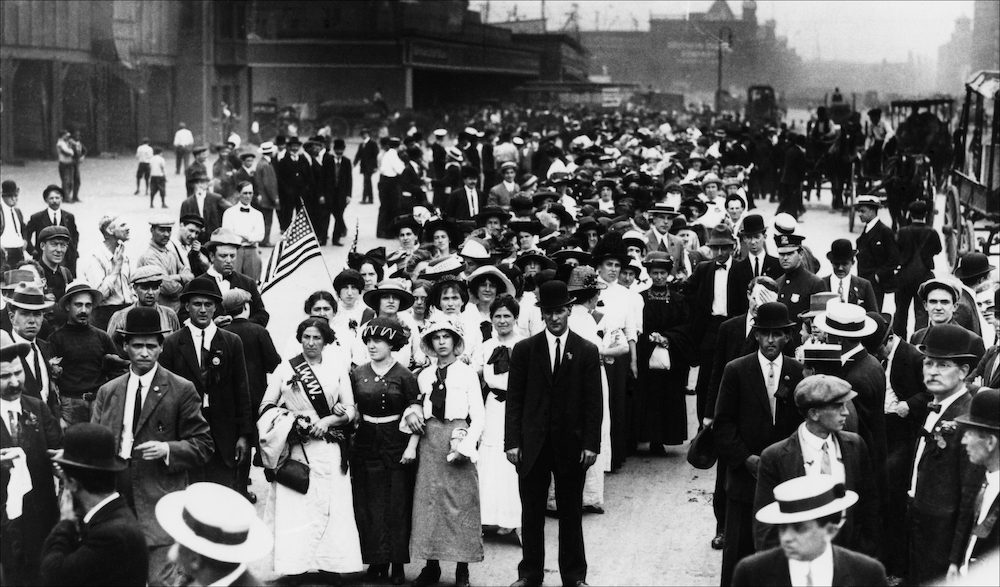 Perhaps the most feared and debated group in the history of American labor, the Industrial Workers of the World (IWW) were open to all workers, race, gender, or trade notwithstanding, their motto: "Solidarity! All for One and One for All!" Surviving "Wobblies," as they were called, were in their eighties or older when they sat for the camera for Bird and Shaffer's documentary testament, but their memories of the early years of the 20th century are remarkably vivid, and when combined with archival newsreel footage and photographs of strikes, work stoppages and performances of songs from the IWW's Little Red Songbook, they create a stirring, rabble-rousing piece of living history. The Wobblies also screens virtually on Metrograph at Home April 29 – May 13.
Directed and produced by Stewart Bird and Deborah Shaffer.
To Be Heard: Documentaries by Stewart Bird and Deborah Shaffer: In addition to The Wobblies, this Metrograph series also features three other Gotham alumni films from Bird and Shaffer: Witness to War: Dr. Charlie Clements; Fire from the Mountain; and To Be Heard.
Gotham Alum: The Wobblies is an alumnus of the 1979 Gotham Week Project Market.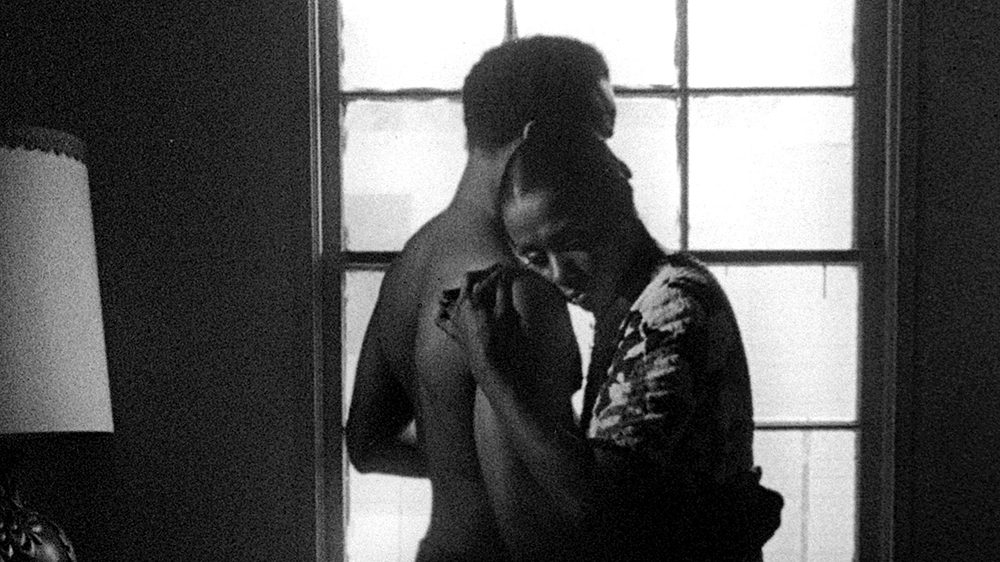 Scripted and shot by Charles Burnett, Billy Woodberry's slice-of-life revelation is a key masterpiece of the LA Rebellion, the black independent-cinema renaissance that emerged from UCLA's film school in the 1970s and '80s. BLESS THEIR LITTLE HEARTS distills the social concerns and neorealist aesthetics of the movement into a sensitive exploration of the inner workings of community and family that pays homage to the power of the blues. Searching for steady work, Charlie Banks (Nate Hardman) views his chronic unemployment as a kind of spiritual trial. But day work and selling a few catfish can't sustain a family of five. While his wife Andais (a remarkable Kaycee Moore) works to support them with dignity, Charlie finds comfort for his wounded sense of manhood in an affair that threatens his marriage and family.
Directed by Billy Woodberry, written by Charles Burnett, and produced by Billy Woodberry.
Gotham Alum: Bless Their Little Hearts is an alumnus of the 1983 Gotham Week Project Market.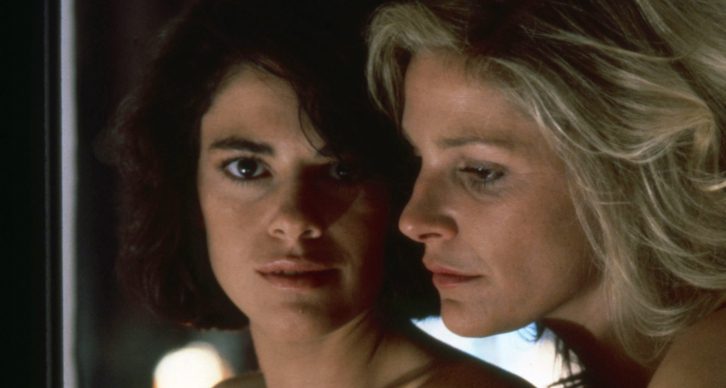 Thanks to the baroque divorce laws in place in 1959, Columbia University professor Vivian Bell (Helen Shaver) is forced to spend six weeks in Reno, Nevada in order to officially end her marriage. But once Vivian meets Cay (Patricia Charbonneau), a young, bisexual sculptor who makes no bones about her attraction to Vivian, the intimidated-yet-intrigued academic can't decide if she wants to beat an immediate retreat from Cay… or extend her stay in the alluring, exotic desert indefinitely. Adapted from Jane Rule's novel of the same title, Deitch's film—a female-directed lesbian romance—was a landmark at the time of its release, and thirty-five years later, has lost none of its seductive charm.
Directed by Donna Deitch, written by Natalie Cooper, and produced by Donnna Deitch and Cami Taylor.
Gotham Alum: Desert Hearts is an alumnus of the 1985 Gotham Week Project Market.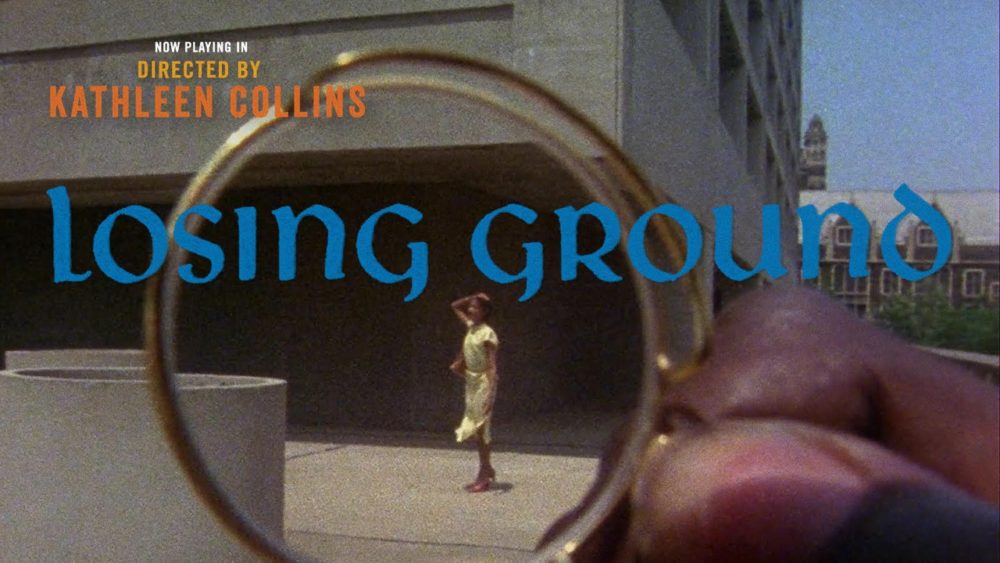 One of the first feature films directed by an African American woman, Kathleen Collins's Losing Ground tells the story of a marriage between two remarkable people, both at a crossroads in their lives. Sara Rogers (Seret Scott), a black professor of philosophy, is embarking on an intellectual quest to understand "ecstasy" just as her painter husband, Victor (Bill Gunn), sets off on a more earthy exploration of joy. Over the course of a summer idyll in upstate New York, the two each experience profound emotional and romantic awakenings. Applying a deft comic touch to a deeply personal exploration of love, race, and gender, Collins crafts a charming, complex tale of personal discovery that, after decades of neglect, has reemerged as a still-fresh landmark of independent cinema.
Written and directed by Kathleen Collins and produced by Eleanor Charles.
Gotham Alum: Losing Ground is an alumnus of the 1982 Gotham Week Project Market.
MAY 1
Privilege
The Criterion Channel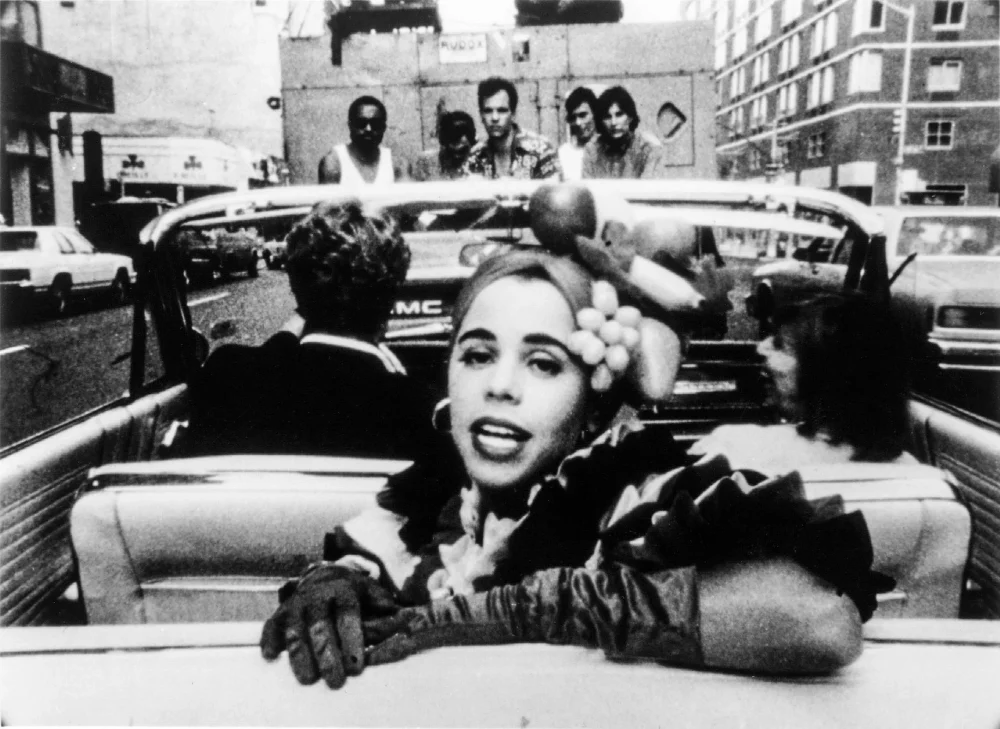 One of the most narratively complex films by legendary dancer, choreographer, and filmmaker Yvonne Rainer, Privilege shifts over its running time from a documentary about the experience of going through menopause to an autobiographical meta-film exploring the power dynamics underpinning experience, memory, and the manner in which women's stories are told.
Written, directed, and produced by Yvonne Rainer.
Gotham Alum: Privilege is an alumnus of the 1990 Gotham Week Project Market.
MAY 1
Slacker
The Criterion Channel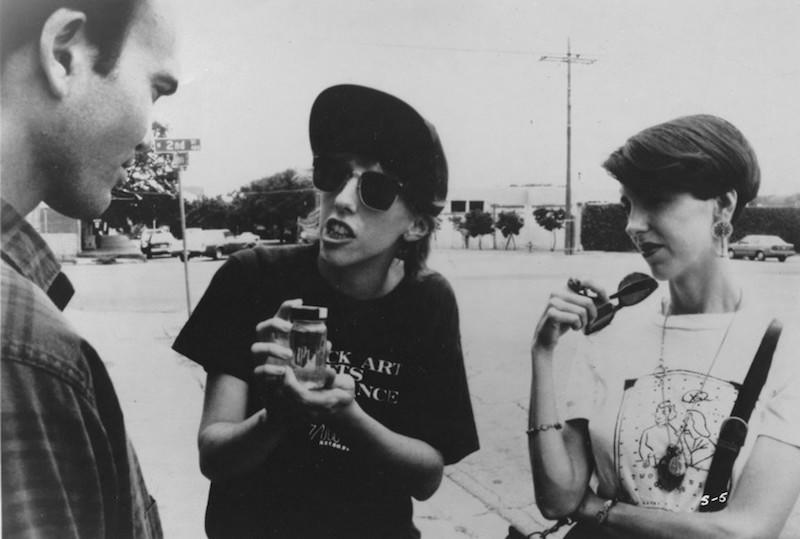 Slacker, directed by Richard Linklater, presents a day in the life of a loose-knit Austin, Texas, subculture populated by eccentric and overeducated young people. Shooting on 16 mm for a mere $23,000, writer-producer-director Linklater and his crew of friends threw out any idea of a traditional plot, choosing instead to create a tapestry of over a hundred characters, each as compelling as the last. Slacker is a prescient look at an emerging generation of aggressive nonparticipants, and one of the key films of the American independent film movement of the 1990s.
Written, directed, and produced by Richard Linklater.
Gotham Alum: Slacker is an alumnus of the 1989 Gotham Week Project Market.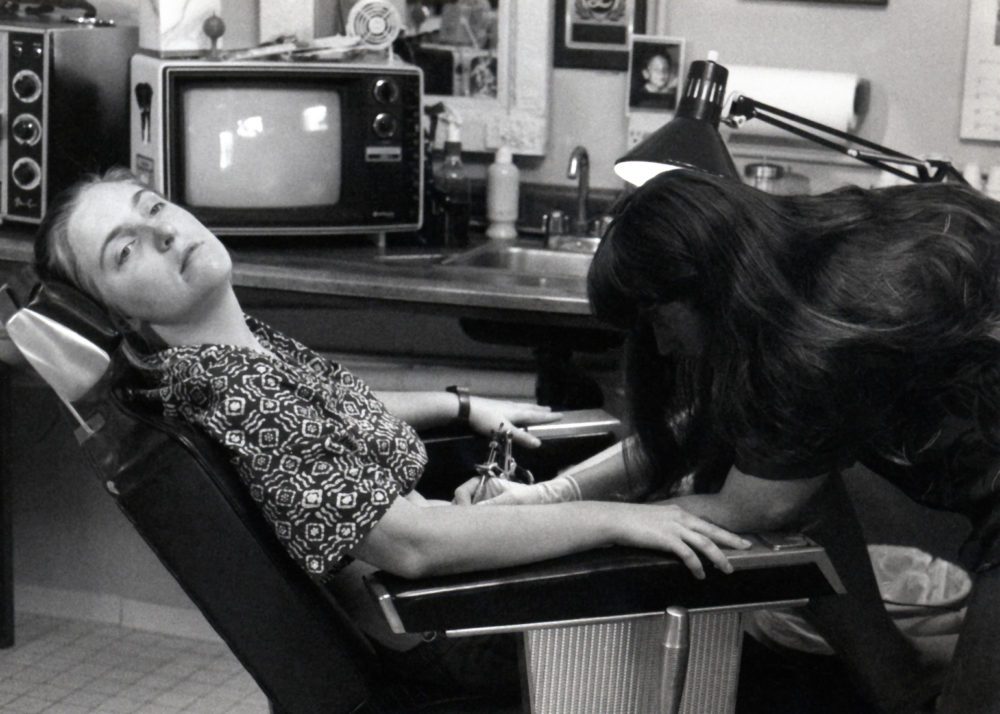 Japanese American filmmaker Roddy Bogawa explores the complexities of multicultural identity through the story of Ben, young American-born man whose father was part of a bombing mission that destroyed his Japanese mother's village and killed her entire family during World War II. When Ben learns the truth behind this long-suppressed family secret, he finds himself torn between his love for his parents, feelings of betrayal, and his own fervent efforts to assimilate.
Written, directed, and produced by Roddy Bogawa.
Gotham Alum: Some Divine Wind is an alumnus of the 1991 Gotham Week Project Market.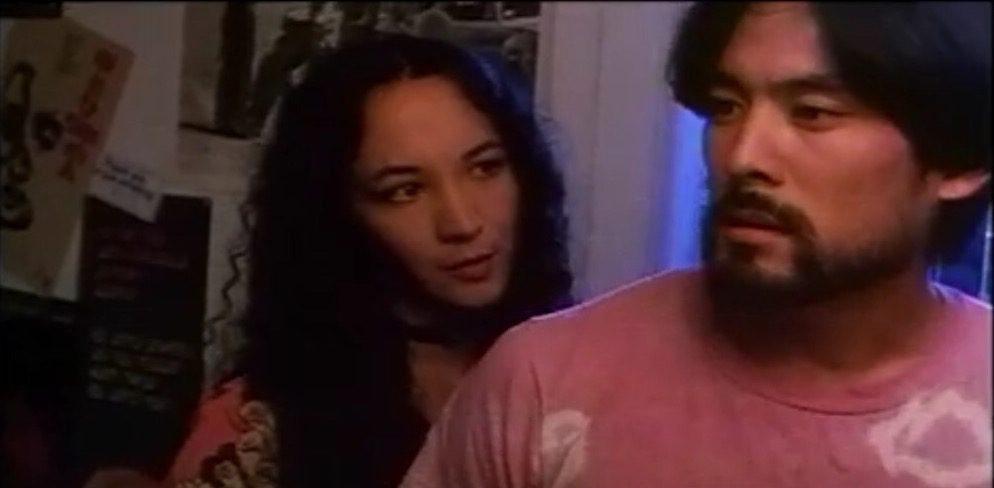 Amid the political turbulence and heady counterculture of early 1970s, Vietnam-era America, Irene (Suzy Nakamura), a rebellious sixteen-year-old Japanese American girl, leaves home and takes off on a road trip, heading west with her boyfriend and a pair of political activists. Her journey takes her on an unexpected detour of self-discovery, however, when she decides to visit the internment camp where her parents were incarcerated decades earlier. Drawing on her own family's history, director Rea Tajiri fashions a profoundly cathartic look at the ways in which the traumas of America's past echo into the present.
Directed by Rea Tajiri, written by Rea Tajiri and Kerri Sakamoto, and produced by Rea Tajiri, Jason Kliot, and Hank Blumenthal.
Gotham Alum: Strawberry Fields is an alumnus of the 1995 Gotham Week Project Market.
MAY 9
Hold Your Fire
Rooftop Films – Herbert von King Park (Brooklyn)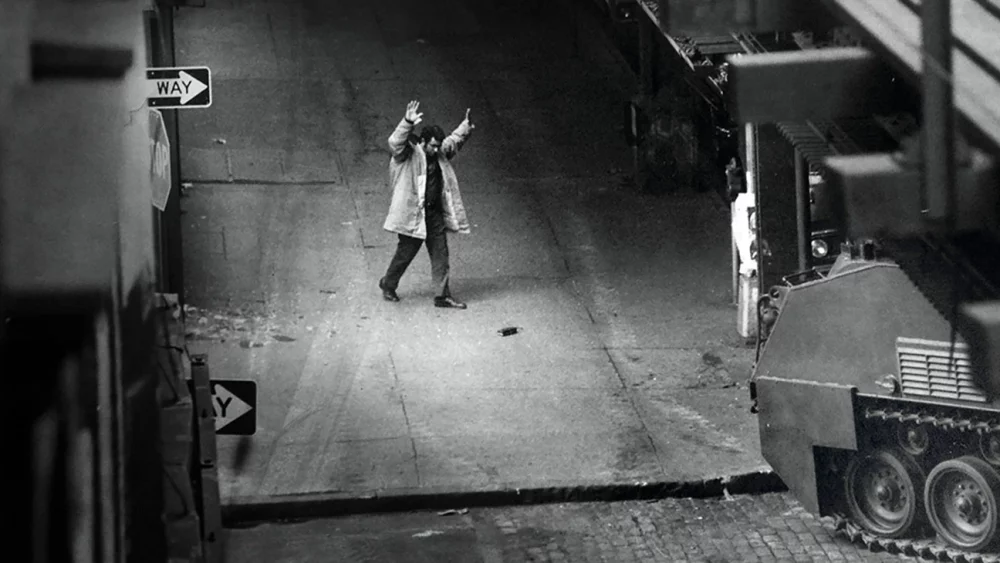 Brooklyn, 1973. When Shu'aib Raheem and his friends attempted to steal guns for self defense, it sparked the longest hostage siege in NYPD history. NYPD psychologist Harvey Schlossberg fought to avert a bloodbath, reform police methods, and save the lives of hostages, police, and the four young Muslim men at the heart of the conflict.
Written and directed by Stefan Forbes and produced by Tia Wou, Fab Five Freddy, and Amir Soltani.
Upcoming Theatrical Release: After its screening at Rooftop Films, Hold Your Fire will have its theatrical release via IFC Films on May 20 at the IFC Center in Manhattan. The film will also be available for streaming.
Gotham Alum: Hold Your Fire is an alumnus of the 2019 Gotham Week Project Market.
MAY 12
Eyimofe (This is My Desire)
The Criterion Channel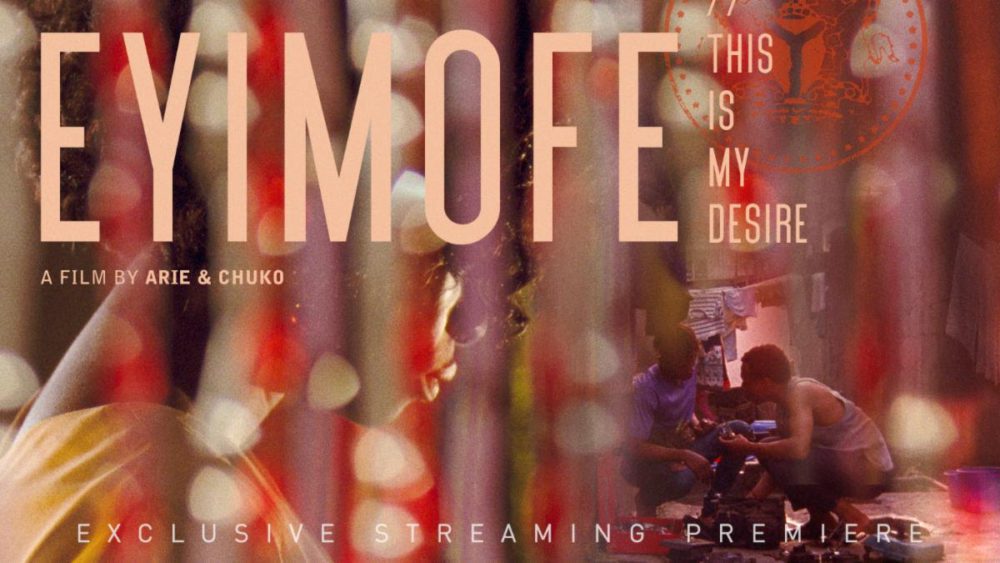 This revelatory, award-winning debut feature from codirec­tors (and twin brothers) Arie and Chuko Esiri is a heartrending and hopeful portrait of everyday human endurance in Lagos, Nigeria. Shot on richly textured 16 mm film and infused with the spirit of neorealism, Eyimofe (This Is My Desire) traces the journeys of two distantly connected strangers—Mofe (Jude Akuwudike), an electrician dealing with the fallout of a family tragedy, and Rosa (Temi Ami-Williams), a hairdresser supporting her pregnant teenage sister—as they each pursue their dream of starting a new life in Europe while bumping up against the harsh economic realities of a world in which every interaction is a transaction. From these intimate stories emerges a vivid snapshot of life in contemporary Lagos, whose social fabric is captured in all its vibrancy and complexity.
Directed by Arie & Chuko Esiri, written by Chuko Esiri, and produced by Melissa Adeyemo, Arie Esiri, and Chuko Esiri.
Gotham Alum: Eyimofe (This is My Desire) is an alumnus of the 2019 Fiction Feature Lab.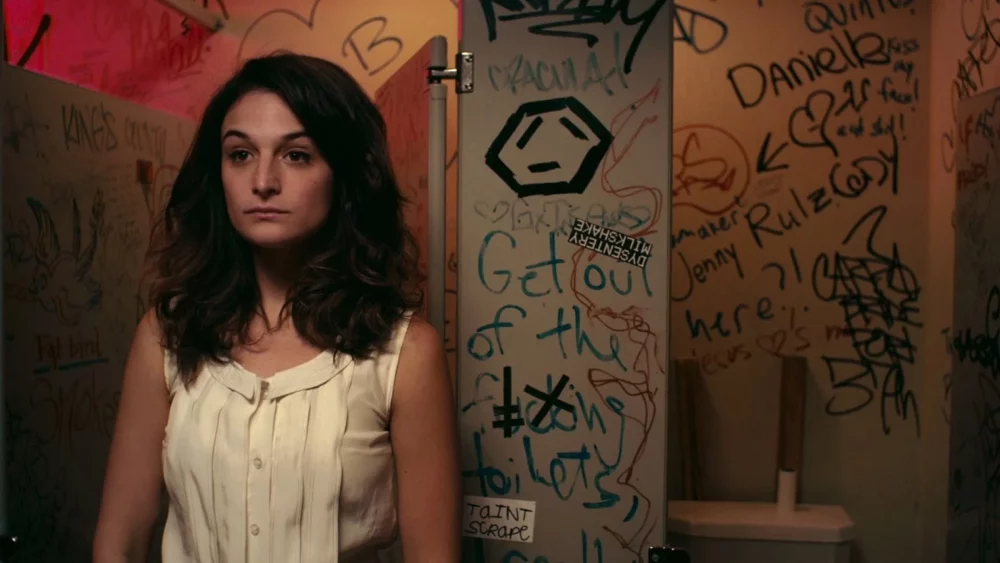 The Sundance sensation of 2014, Obvious Child provided a breakout serio-comic lead role to Saturday Night Live's Jenny Slate, playing a recently dumped, slovenly stand-up comic who finds herself pregnant after a boozy rebound one-night stand with stranger Jake Lacy, with whom she'll now have to face a difficult decision. Raunchy, romantic, and at all times deeply humane, addressing a hot-button topic with emotional clarity and a refreshing absence of hand-wringing.
Written and directed by Gillian Robespierre and produced by Elisabeth Holm.
Gotham Alum: Obvious Child is an alumnus of the 2011 Gotham Week Project Market.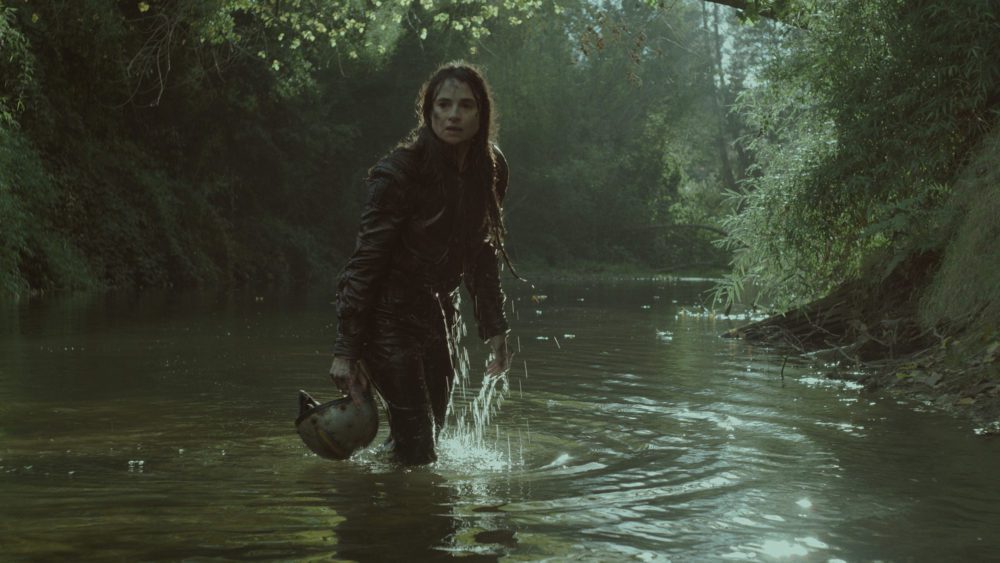 In lush, small-town Chile, dead fish wash up on a riverbed, killed by factory runoff. Their lifeless bodies ask en masse: "Come close to us. Is the end nigh?" As if summoned, family matriarch Magdalena (Mía Maestro) rises from the river, decades after her death by suicide. Magdalena, now mute, attempts to reconnect with her family, and each of them must navigate forgiveness. Francisca Alegría's feature directorial debut, anchored by sensitive performances, contrasts environmental destruction with family trauma and healing. This magic realist fable contains lessons easily translated to our climate disaster: If we can change ourselves, we can change the future.
Directed by Francisca Alegría; written by Francisca Alegría, Fernanda Urrejola, and Manuela Infante; and produced by Tom Dercourt and Alejandra García.
Gotham Alum: The Cow Who Sang a Song Into the Future is an alumnus of the 2019 Gotham Week Project Market.
MAY 22
Delikado
Film at Lincoln Center – Human Rights Watch Film Festival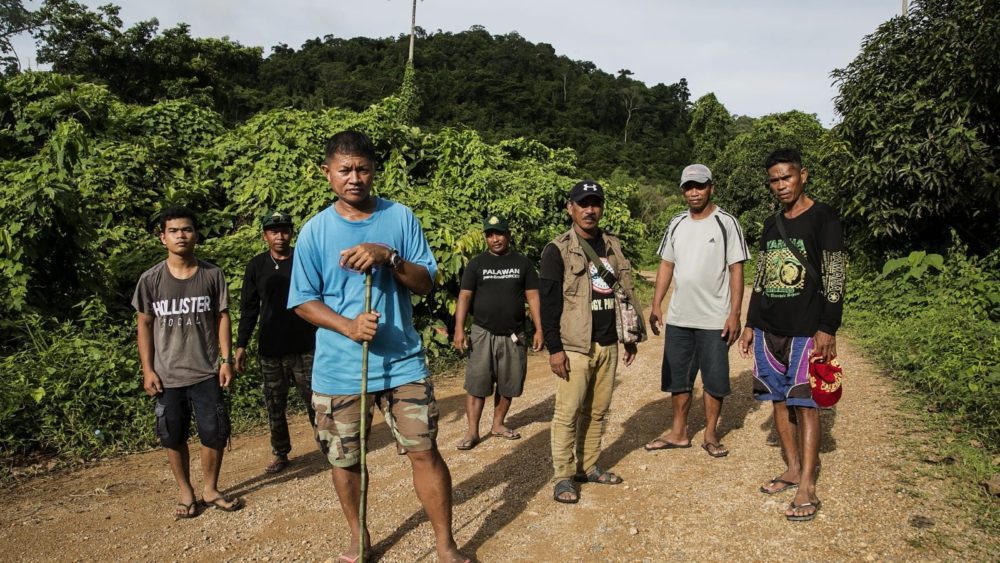 Palawan in the Philippines appears to be an idyllic tropical island, with its powder-white beaches and lush forests making it one of Asia's most visited tourist destinations. But for a small network of environmental crusaders, it is more akin to a battlefield. Bobby, Tata and Nieves – a charismatic lawyer, a former illegal logger and a fearless politician – are three magnetic leaders fighting to stop corporations and governments seeking to plunder increasingly valuable natural resources. Often from Indigenous communities, environmental defenders in the Philippines are killed with impunity and the killers are rarely caught. The battles these climate activists fight are shared by allies worldwide – but the abusive government of President Rodrigo Duterte adds urgency to this deepening human rights crisis.
Directed by Karl Malacunuas and produced by Marty Syjuco, Michael Collins, Kara Magsanoc-Alikpala, and Karl Malacunuas.
Gotham Alum: Delikado is an alumnus of the 2020 Gotham Week Project Market.
When a Chinese American police officer kills Akai Gurley, an unarmed Black man, in a darkened stairwell of a New York City housing project, it sets off a firestorm of emotion and calls for accountability. When he becomes the first NYPD officer convicted of an on-duty shooting in over a decade, the fight for justice becomes complicated, igniting one of the largest Asian American protests in history, disrupting a legacy of solidarity, and putting an uneven legal system into sharp focus. Ursula Liang's powerful documentary is a riveting look at the myriad social forces that collide in a case that shed urgent light on the relationship between race, law enforcement, and two marginalized communities.
Directed by Ursulia Liang; written by Michelle Chang, J.M. Harper, and Ursula Liang; and produced by Ursula Liang and Rajal Pitroda.
Gotham Alum: Down a Dark Stairwell is an alumnus of the 2017 Gotham Week Project Market.
You can find our month-by-month Alumni on Screen blog posts here.
If your project is an alumnus of The Gotham programs and is being released this month, and you do not see it listed here, please contact us at [email protected]