Welcome to Alumni on Screen, April 2022 edition! To champion and signal boost our Gotham-supported projects, at the top of each month we'll have a rundown of alumni making their way into the world on screens both big and small.

APRIL 1
On the Divide
Cinelounge® Sunset (Los Angeles)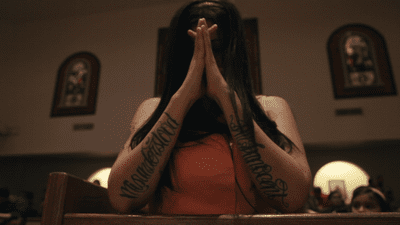 On the Divide brings us into the lives of three Latinx people in McAllen Texas, whose different beliefs end up coming to a head at the last abortion clinic in the US/Mexico border.
Directed by Leah Galant and Maya Cueva; produced by Diane Becker, Melanie Miller, Amanda Spain, and Elizabeth Woodward.
Other Upcoming Screenings: On the Divide will also screen for a week at the Jacob Burns Film Center starting April 8 (tickets here) and for one-night-only at Nitehawk Williamsburg (tickets here.) On April 18, the film will have its broadcast premiere on POV.
Gotham Alum: On the Divide is an alumnus of the 2020 Gotham Week Project Market.
APRIL 1
Saving Face
The Criterion Channel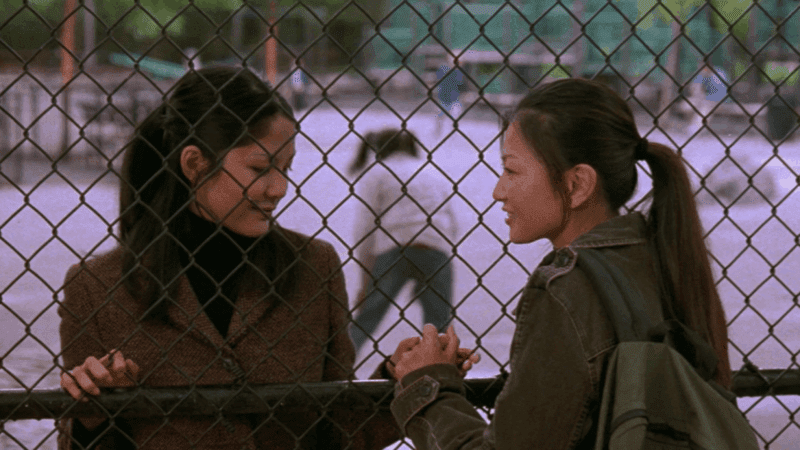 Saving Face is the charming story of a young woman's complicated life and her pursuit of love amid the chaos. Wil (Michelle Krusiec) is a 28-year-old overworked medical resident living in Manhattan with no social life. Her widowed mother, Ma (Joan Chen), cannot understand why her desirable daughter spends all her time at work. Ma, meanwhile, appears to be a traditional ChineseAmerican woman still under the thumb of her ultra-strict father. That Wil and her mother are both products of the very insular, traditional (and, yes…gossipy) Chinese-American community in Flushing, Queens makes the usual family ties even tighter.
Written and directed by Alice Wu and Teddy Zee, James Lassiter, and Will Smith.
Gotham Alum: Saving Face is an alumnus of the 2002 Gotham Week Project Market.
APRIL 1
Summer of the Serpent
The Criterion Channel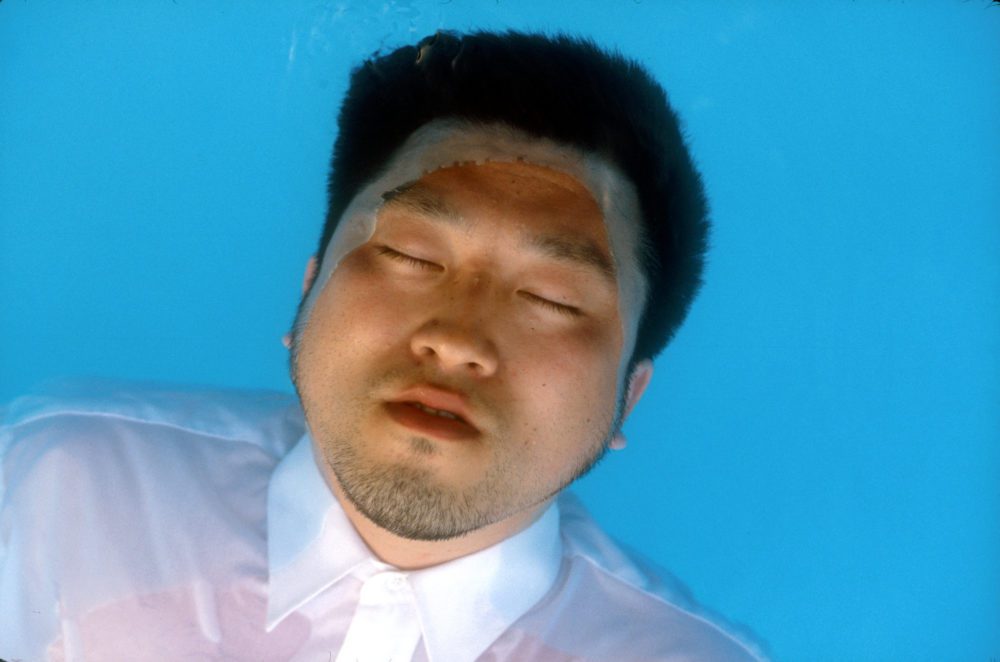 Eight-year old Juliette sits at the side of the local pool waiting for another lonely summer day to pass when an unexpected pair of Japanese newcomers arrives. Fascinated by the mysterious black-clad woman and her yakuza assistant, Juliette transforms an ordinary day into an imaginative adventure, embarking on a surreal journey of discovery.
Written, directed, and produced by Kimi Takesue.
Gotham Alum: Summer of the Serpent is an alumnus of the 2004 Gotham Week Project Market.
APRIL 4
Bridesman
YouTube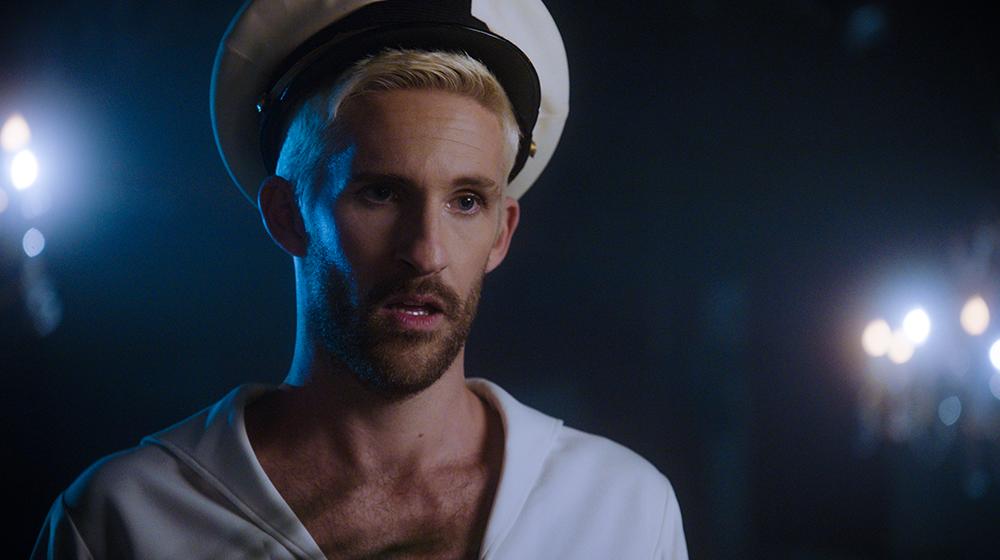 Bridesman is a comedic limited series that follows Terry, gay and awful, as he is forced to fulfill bridesmaid duties for his best friend despite his disdain for the construct of marriage and an electric sexual connection with the groom.
The series is an irreverent, fast-paced satire of modern wedding culture and the "old fashioned trend" of monogamy. Follow Terry and an unhinged ensemble cast of bridesmaids, detectives, a secret agent, and a demon from hell as the bridal party barely survives the wedding's hallmark events, from the sexy bridal boudoir photo shoot to the bachelorette party.
Created by John Onieal; written by John Onieal and Frank Spiro; directed by Julian Buchan; produced by Jeremy Truong and Katie; and executive produced by Grind – Alex Black, Patrick Rogers, and Evan Sterrett.
Gotham Alum: Bridesman is an alumnus of the 2021 Gotham Week Project Market.
With some rare, notable exceptions, including John Ford's Sergeant Rutledge, Mel Brooks's Blazing Saddles, and 1930s race movies starring the "Bronze Buckaroo" Herb Jeffries, the role of the African American in the Western has been a marginal and demeaning one. Larry Clark's Cutting Horse is a sensitively realized addition to a small—but recently growing—subgenre of films championing the African- and Mexican-American vaqueros who opened up the West, the story of a itinerant Black cowboy (Albert Harris) who returns home to find his uncle Doc Pete and his old friend Sanchez threatened by a rapaciously greedy California horse-breeding family. A critic for Shadow and Act writes, "The close shots of the horse's legs dipping between the cattle was dizzying but also fascinating in its rhythm and coordination. Before this film, I'd known nothing about cutting horses and black people's particular role in this financially viable sport."
Directed by Larry Clark, written by David Heintz and Larry Clark, and produced by Larry Clark.
Gotham Alum: Cutting Horse is an alumnus of the 1997 Gotham Week Project Market.
A landmark of American independent cinema, Passing Through cannot be seen anywhere but a movie theater, and even then only very rarely. Clark's intensely kinetic drama ("an invaluable film-outcry," critic Albert Johnson observed) follows an African American saxophonist, recently released from prison, who struggles to preserve his artistic integrity against the profiteering forces of the white-led recording and broadcasting industries. He is awakened to racial consciousness by the elderly jazz legend "Poppa" Harris, played by veteran actor Clarence Muse, who deepens his understanding of jazz's rootedness in the African soil and the spirits of community and ensemble collaboration. The film's score, arranged by Horace Tapscott, features music by Eric Dolphy, Charlie Parker, John Coltrane, and Sun Ra, as well as a live performance by the Pan African Peoples Arkestra.
Directed by Larry Clark, written by Larry Clark and Ted Lange, and produced by Larry Clark.
Gotham Alum: Passing Through is an alumnus of the 1979 Gotham Week Project Market.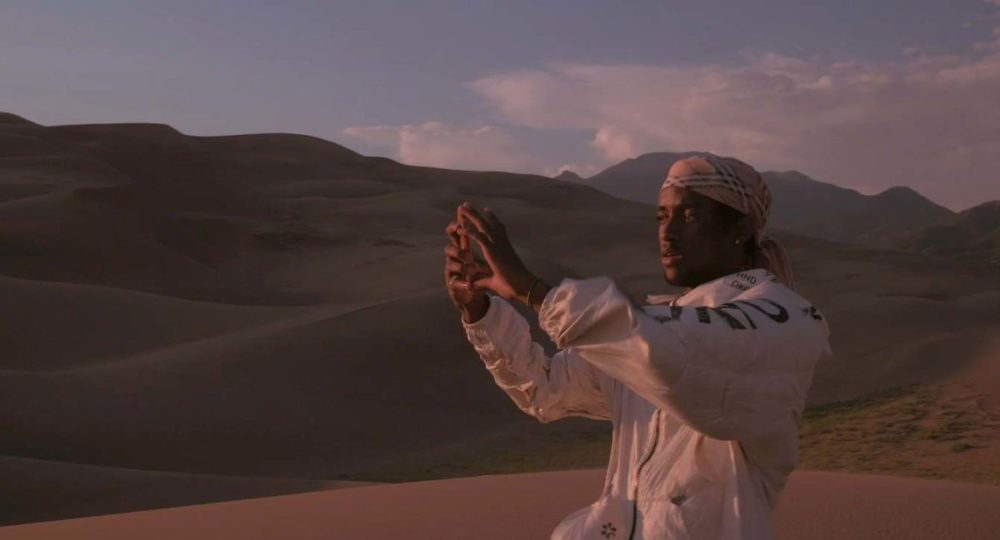 Director Marnie Ellen Hertzler shot this nonlinear film undulating between fact, fiction, levity, and dread over the span of eight days, when she visited a group of high school friends and SoundCloud rappers who moved to the desert of Crestone, Colorado to grow weed and make music for the internet. With a score by Animal Collective, Crestone is a love letter to isolation, to collaboration, to friendship, to nature, and to the human desire to live a true life.
Directed by Marnie Ellen Hertzler, written by Marnie Ellen Hertzler and Corey Hughes, and produced by Riel Roch-Decter and Sebastian Pardo.
Gotham Alum: Crestone is an alumnus of the 2019 Gotham Fiction Feature Lab.
APRIL 22
Nanny
New Directors/New Films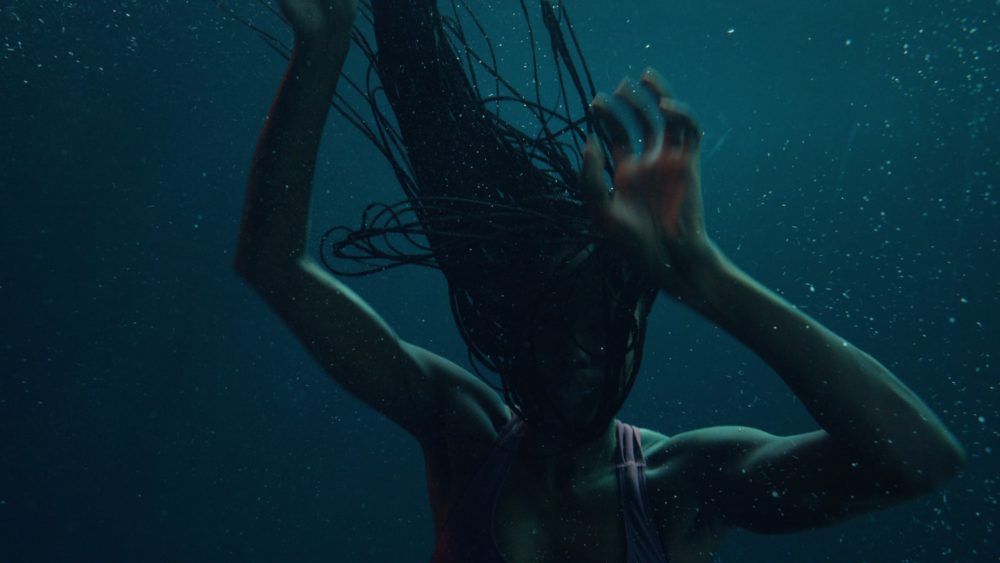 A riveting Anna Diop commands nearly every frame of director Nikyatu Jusu's feature debut, a breakout at this year's Sundance, where it won the Dramatic Grand Jury Prize. In this psychologically complex fable of displacement tinged with supernatural horror, Diop plays Aisha, a woman recently emigrated from Senegal who is hired to care for the adorable daughter of an unbalanced white couple (Michelle Monaghan and Morgan Spector) living in New York's Tribeca neighborhood. Increasingly unsettled by the family's volatile home life, though desperate to make enough money to bring over her young son from Senegal, Aisha begins to unravel, finding her life in America to be more nightmare than dream. Mixing domestic melodrama with American genre elements and West African folklore, Nanny is a spellbinding experience that defies expectation.
Screening on April 22 at Film at Lincoln Center and again on April 23 at MoMA.
Written and directed by Nikyatu Jusu and produced by Nikkia Moulterie and Daniela Taplin Lundberg.
Gotham Alum: Nanny is an alumnus of the 2019 Gotham Week Project Market.
APRIL 23
The Cathedral
New Directors/New Films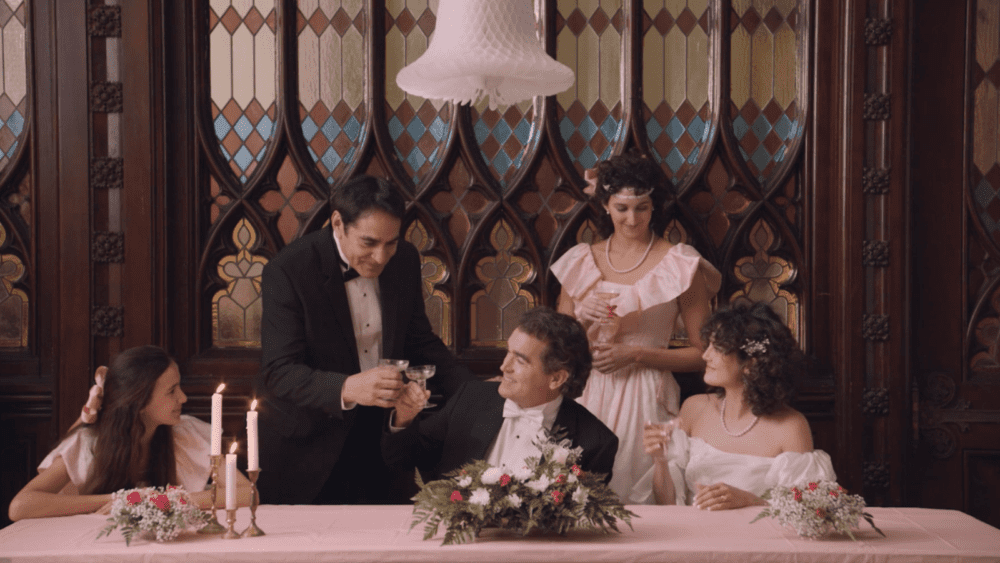 A multigenerational family saga in extreme miniature, the new feature from singular American independent director Ricky D'Ambrose, whose Notes on an Appearance played at the festival in 2018, is his most refined, emotionally resonant work yet. Slicing across decades with impressionistic precision, The Cathedral tells the formally economical yet engrossing story of the Damrosch family, whose quiet rise and fall is seen through the eyes of its youngest member, Jesse, born in the late '80s. Using photographs and archival news footage to buttress his oblique drama, D'Ambrose shows how a family's financial and emotional wear and tear can subtly reflect a country's sociopolitical fortunes and follies.
Screening on April 23 at Film at Lincoln Center and again on April 29 at MoMA.
Gotham Alum: The Cathedral is an alumnus of the 2020 Biennale College-Cinema.
APRIL 29
Texas Blues: Three by Eagle Pennell
The Criterion Channel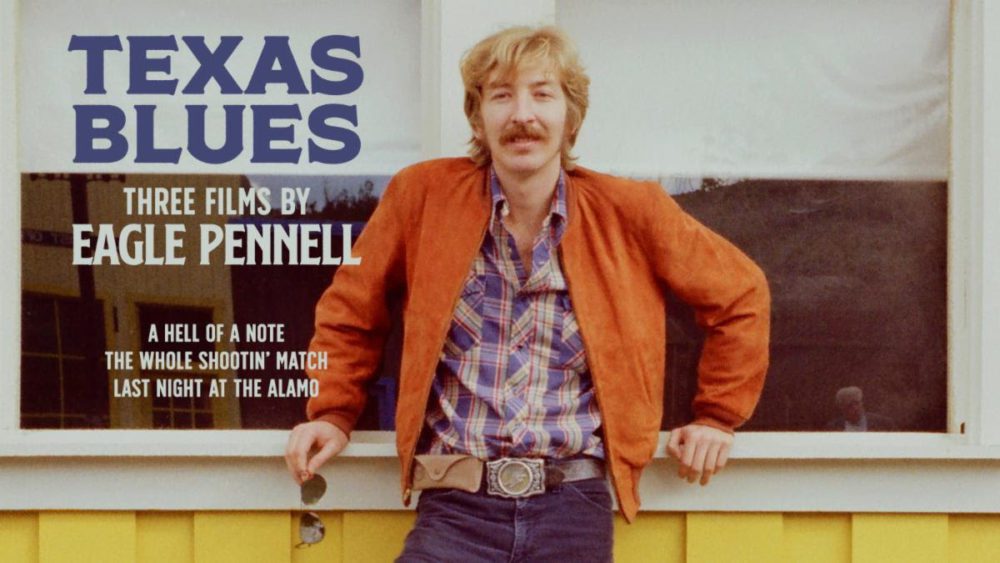 Long before Austin, Texas, was an epicenter for all things indie, maverick filmmaker Eagle Pennell made his mark on the city with a handful of bittersweet, amiably lo-fi looks at the everyday oddballs populating the Lone Star State. Though he only completed a handful of films before his untimely death at age forty-nine, their rough-hewn charm and genuine feeling for working-class camaraderie set the template for a whole generation of off-the-grid auteurs (including fellow Austinite Richard Linklater and Quentin Tarantino, who cited Pennell as a key influence on Reservoir Dogs) and inspired none other than Robert Redford to found the Sundance Institute in order to perpetuate the spirit of cinematic independence that Pennell embodied.
Gotham Alum: two of the three films featured in this series are Gotham Alumni: The Whole Shootin' Match (Gotham Week Project Market 1979) and Last Night at the Alamo (Gotham Week Project Market 1983.)
You can find our month-by-month Alumni on Screen blog posts here.
If your project is an alumnus of The Gotham programs and is being released this month, and you do not see it listed here, please contact us at [email protected]