Owning It Accountability Challenge Cohort Selected for March 2022
by Tobi Phang-Lyn on March 16, 2022 in News
As part of The Gotham's Owning It program, the Pitch Deck Accountability Challenge connects 12 women and non-binary creators working on film, TV series, or audio/podcast pitch decks with an accountability partner and expert industry mentors to refine their current pitches.
Over the month of March, participants will participate in workshops and meet with their partners and mentors, to prepare to give a five-minute pitch and receive feedback from a panel of industry leaders during a culminating Pitch Feedback Session with Ayme Sinclair, CEO & Founder of Sinclair Social; Meghan Ross, Head of Creator Success at Seed&Spark; and Ashley Soto Paniagua, podcaster and writer for The Proud Family: Louder and Prouder.
This session is open to the public and will take place during the 2022 Owning It Summit on Thursday, March 31. In addition to sharing their pitches, participants will also speak about their experience in the Accountability Challenge and respond questions from attendees.
By providing opportunities to connect with others, hear feedback from industry leaders, and mentorship, participants walk away from the Accountability Challenge with the tools necessary to develop and present successful pitches to potential funders across industries.
Congratulations to the creators and projects selected to participate in the Owning It Pitch Deck Accountability challenge, including:
Eva Midgley, Frida does Flamenco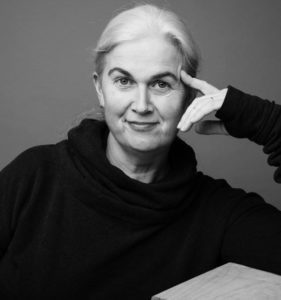 Growing up in a village of just seven houses in the Netherlands, Eva Midgley's passion for stories stems from a need to entertain herself. While writing, producing and directing her own projects, Midgley works worldwide as a successful commercials director. Her latest short, THE BIRTHDAY CUT, won Best Drama at the NY International Shorts Film Festival. Her feature script, FRIDA DOES FLAMENCO, placed Second Rounder in the Austin Film Festival 2021. She currently lives in New York.
Midgley looked forward to meeting with her accountability partners and mentor. Her submission encouraged her to focus on pitch decks in a way she hadn't previously, turning an idea into a tangible, visible first form to discuss with others.
Dominique Nisperos, Comedian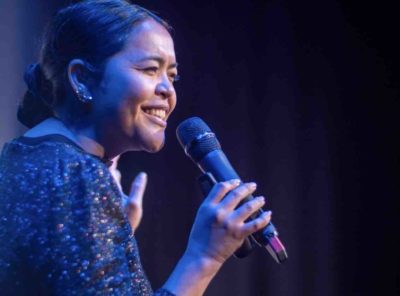 Dominique Nisperos is a Brooklyn-based comedian who escaped the academy to write and perform comedy full time. A former doctoral candidate in sociology, Ford Fellow, and writer/performer at the Upright Citizens Brigade Theatre, she now co-produces and hosts Banana Ketchup, a Fillipinx-centered comedy show fore-fronting diverse voices in comedy.
Nisperos looked forward to learning about the tools to create an excellent podcast. She also expressed interest in highlighting the ways Asian Femmes navigate and contribute to American art, culture, politics and more.
Lauren Ferebee, 155 Charles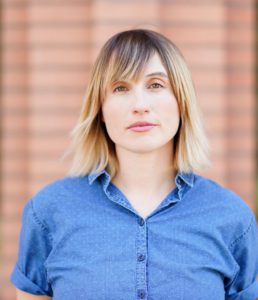 Lauren Ferebree is a recent Los Angeles transplant after completing her MFA in playwriting at the University of Arkansas. She is a Kennedy Center awardee for her space trash sci-fi play, Goods, and her first feature script, Brilliance, was awarded a state arts fellowship in Arkansas. She writes extraordinary stories about women braving the wilds of the world, whether it's in the future, the present, or, in the case of her current project 155 Charles, the past.
Ferebee hoped to learn more about the art of pitching and develop strong pitch decks. She was also excited by the opportunity to connect with other creators in her cohort and delve into the projects driving their passion.
Marlee Rodrigues, Writer/Director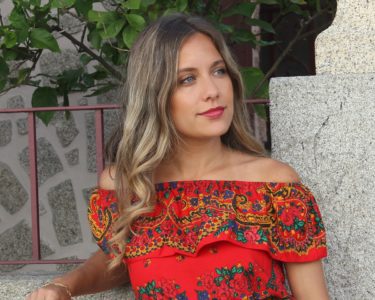 Marlee Rodrigues is one-half of sister writing-directing duo, the Rodrigues Sisters, named 2021 Humanitas Prize drama fellowship finalists and 2020-2021 Women in Film mentees. Rodrigues is a graduate of New York University Tisch, where she made her first feature, Little Miss Perfect, streaming on Amazon Prime. She is currently the Associate Program Director and Advanced Directing Professor at the Los Angeles Film School and completing her masters at USC.
Rodrigues was excited to work with The Gotham staff, mentors, and accountability partners. As an alum of a previous accountability challenge, she felt the program worked against mental barriers like procrastination and perfectionism. She is grateful for the feedback and support needed to polish her sophomore feature film pitch deck.
Masami Kawai, Valley of the Tall Grasses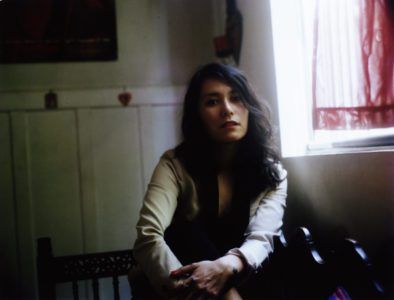 Masami Kawai is a Los Angeles-born filmmaker who divides her time between Oregon and LA. Her work integrates issues of race, class, gender, and what it means to be an immigrant in the United States. Her work has screened at various venues, including the Rotterdam Film Festival, LACMA, LA Asian Pacific Film Festival, Portland International Film Festival, and Indie Memphis. She's currently working on a feature film that follows an old TV/VCR combo set as it circulates through the lives of working-class characters of color in an Oregon town. The project has garnered support from institutions such as The Gotham (previously IFP), Cine Qua Non screenwriting lab, Northwest Film Center, and University of Oregon.
Kawai believed the Challenge offered the structure to work on her project and meet new people.
Mel House, Writer/Creator, Actress & Producer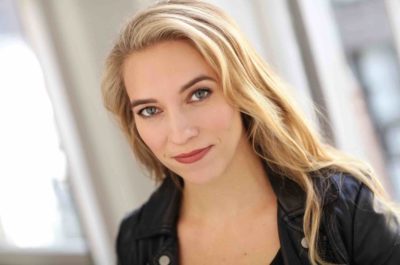 Mel House, an award-winning actress and comedian, recently played Judy in THE CURIOUS INCIDENT OF THE DOG IN THE NIGHTTIME and toured internationally in Rome, Cagliari, Belgrade, Dublin, and New York City with a new play about same-sex parenting. She is the writer and creator behind HOT ANGRY MOM—a dark comedy about female rage, which unpacks anger myths and invites audiences to consider the ways that healthy anger makes us more authentic and whole. House tells stories, makes jokes and takes on projects that excite, provoke and promote conversations around gender, power and sexuality.
House felt excited to come away with a revitalized sense of purpose, equipped with stronger materials to share her series' story why it should be made, as well as the confidence to approach meetings with different types of industry partners.
Mia Jessup, Writer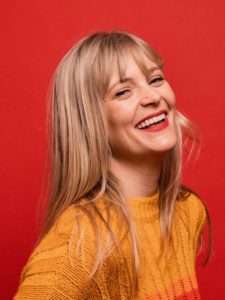 Mia Jessup is an award-winning actor and writer based in Brooklyn. Her surreal, darkly comedic short films have screened at more than thirty film festivals, and her directorial debut premiered in a program highlighting comedic shorts at the IFP Center. As an actor, Jessup has appeared on Comedy Central's The President Show, Billy on the Street and national commercials. You might also recognize her hands from numerous print ads. In 2021, Jessep's original comedy pilot was a semifinalist for the Sundance Episodic Lab.
Jessep looked forward to perfecting the art of pitch deck and making new friends.
Nancy Burneo Salazar, Director and Producer
Nancy Burneo Salazar is a documentary filmmaker born in Ecuador, a country where she constantly moves from the Sierra to the Amazon. She is currently motivated by stories about the struggle for territory. She appreciates transiting within Ecuador as much as outside of it, and travels constantly between California and New York, where she has strong ties to stories related to migration and racial justice. Salazar has taught editing at Ecuador's largest public university and designed the teaching methodology for community filmmaking and participatory documentary workshops. She graduated from the Social Documentary Program at the School of Visual Arts of New York in 2016.
Salazar wanted to capitalize on a supportive network of female creators and entrepreneurs to share projects and offer feedback. She looked forward to testing her ability to communicate the stories she wants shared in front of an audience with different backgrounds and geographies.
Paula Belchior, A PERFECT FAMILY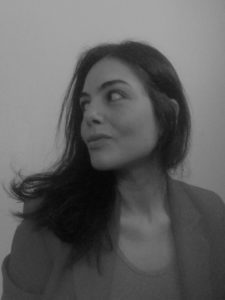 Paula Belchior is a NY-based Brazilian former TV executive (HBO LatAm) who turned into a writer-producer, creative consultant (with jobs for Amazon and Floresta-Sony), and an invited juror at the International Emmy Awards. With an 18-year career and an M.A. in Cinema Studies from NYU, Paula focuses on creating complex characters in socially conscious narratives that show empathy and reflection through the power of storytelling.
As an immigrant, Belchior felt the Owning It Pitch Deck Accountability Challenge offered the unique opportunity to delve into the specificities of the U.S. industry and elevate her project through valuable mentorship, in addition to building a strong support network within her cohort.
Shawnee Gibbs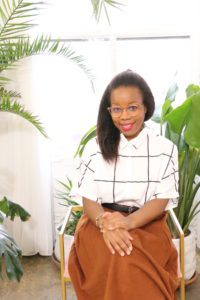 Shawnee Gibbs is a writer and producer who specializes in content for television, film, comics and graphic novels. She has written for HarperCollins, Warner Bros. Animation, Dreamworks, and Cartoon Networks.
Gibbs looked forward to becoming part of a supportive community of like-minded filmmakers who work to launch new projects, as well as setting a hard deadline to meet her pitch deck goal.
Shawnelle Gibbs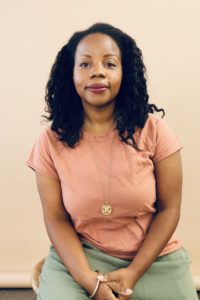 Shawnelle Gibbs is a television writer and producer from Oakland, California currently based in Los Angeles. She has written for Warner Bros. Animation, Dreamworks, Cartoon Network, and Houghton Mifflin Harcourt Publishing.
Gibbs felt excited to learn more pitch deck tips and form connections within the cohort.
Shireen Alihaji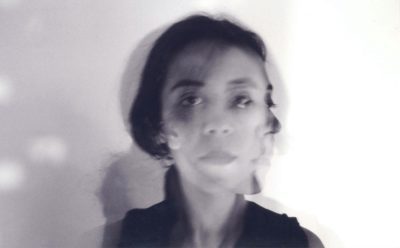 Shireen Alihaji is a Latinx, Iranian, Muslim, and Disabled filmmaker born and raised in Los Angeles. Her revolving identities inspire her to create space through film technologies for intersections to exist and expand. She co-authored Flipping The Gaze: Restorative Filmmaking Techniques and Technologies, which builds on the work of Philip Butler to unpack questions including: What happens when we take technology, such as the camera—historically used to oppress communities through surveillance to portray harmful tropes of mainstream media—and flip the gaze to reclaim historical perspective that would otherwise be erased? What does a Muslim Future look like when we hold the camera?
She currently serves as Artist Support for the Islamic Scholarship Fund, where she co-created Muslim Centered programming, an evolving framework that supports Muslim filmmakers to restore, center, and define their narratives.
Through the Owning It Accountability Challenge, Alijahi hoped to build community and confidence.