Welcome to Alumni on Screen, July 2021 edition! To champion and signal boost our Gotham-supported projects, at the top of each month we'll have a rundown of alumni making their way into the world on screens both big and small.

JULY 1
Slacker
The Criterion Channel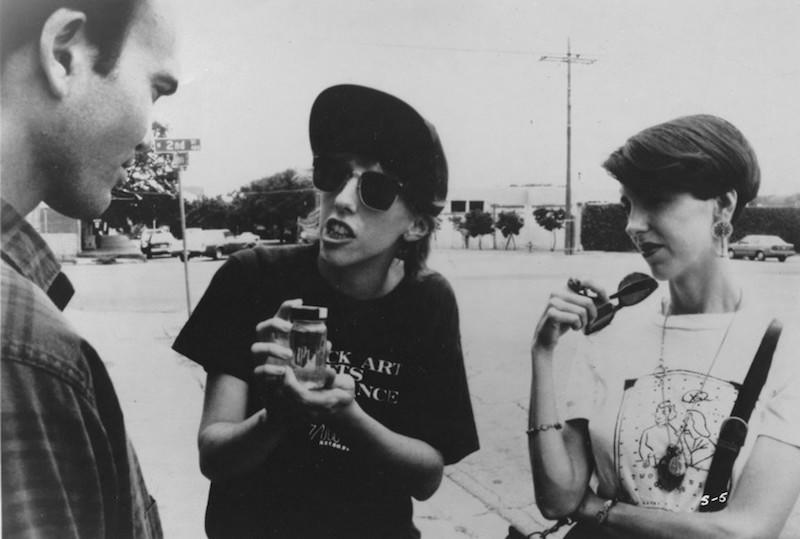 Slacker, directed by Richard Linklater, presents a day in the life of a loose-knit Austin, Texas, subculture populated by eccentric and overeducated young people. Shooting on 16 mm for a mere $23,000, writer-producer-director Linklater and his crew of friends threw out any idea of a traditional plot, choosing instead to create a tapestry of over a hundred characters, each as compelling as the last. Slacker is a prescient look at an emerging generation of aggressive nonparticipants, and one of the key films of the American independent film movement of the 1990s.
Written, directed, and produced by Richard Linklater.
Gotham Alum: Slacker is an alumnus of the 1989 Gotham Week Project Market.
JULY 1
Tower
The Criterion Channel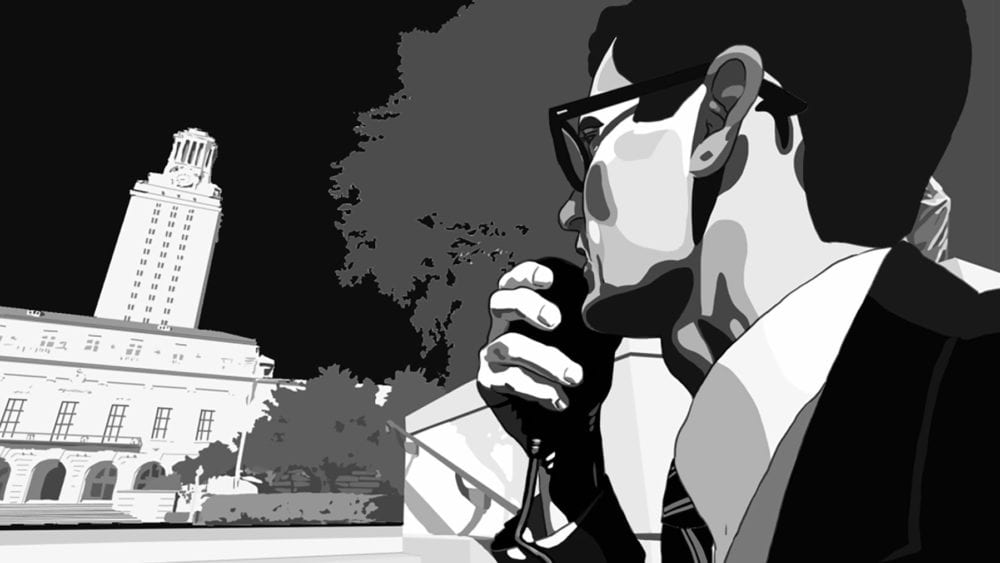 On August 1st, 1966, a sniper rode the elevator to the top floor of the University of Texas Tower and opened fire, holding the campus hostage for 96 minutes. When the gunshots were finally silenced, the toll included 16 dead, three dozen wounded, and a shaken nation left trying to understand. Combining archival footage with rotoscopic animation in a dynamic, never-before-seen way, Tower reveals the action-packed untold stories of the witnesses, heroes and survivors of America's first mass school shooting, when the worst in one man brought out the best in so many others.
Directed by Keith Maitland and produced by Keith Maitland, Megan Gilbride, and Susan Thomson;
Gotham Alum: Tower is an alumnus of the 2015 Gotham Week Project Market.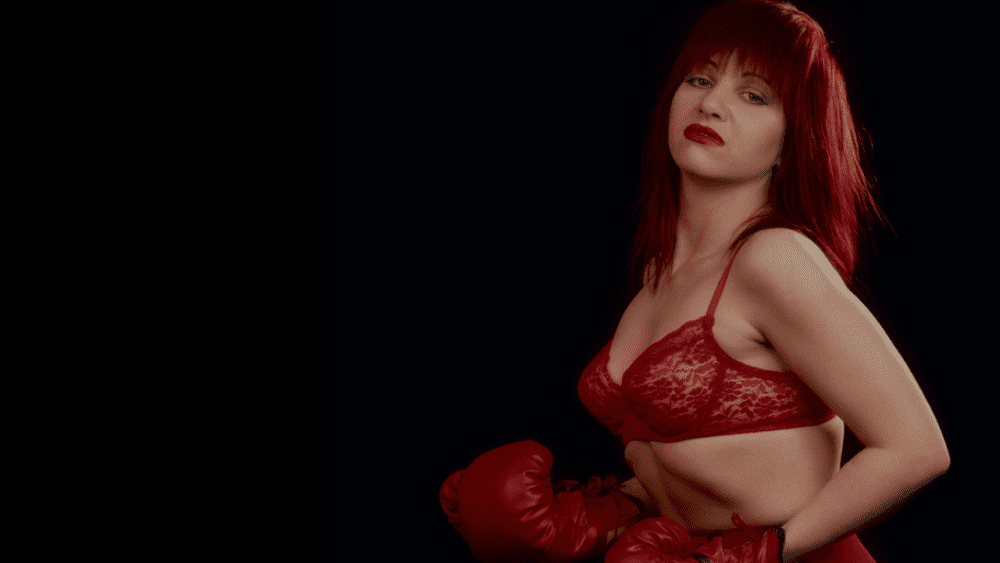 Lydia Lunch: The War is Never Over is a deep dive into the life and work of the fearless musician and performer Lydia Lynch that echoes the urgent, aggressive, unapologetic attitude that Lunch inhabits. Lunch hit the late 1970s New York City downtown scene with the band Teenage Jesus And The Jerks, a central pillar of the No Wave music movement. Since then, she has forged paths in the underground film scene as a director, actor, lecturer and women's empowerment coach, feminist writer and spoken word performer. The film presents her electric body of work with archival footage, vintage photographs and interviews with Lunch and longtime collaborators and admirers. Still actively performing to expose the patriarchy, sexual abuse, cycle of violence, and corporate greed, Lunch continues to tirelessly bring her passionate artistry to the stage – and now to the screen. Opening nationwide; check the film's website for local listings.
Directed and produced by Beth B.
Gotham Alum: Lydia Lunch – The War is Never Over is an alumnus of the 2019 Gotham Week Project Market.
JULY 3
Swoon
The Criterion Channel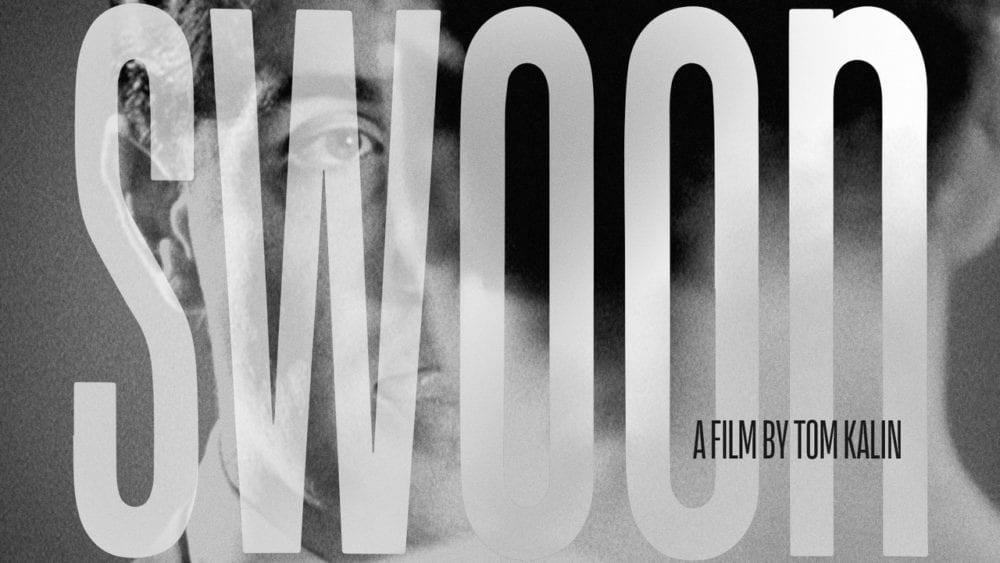 The notorious case of Nathan Leopold Jr. and Richard Loeb—two young, gay University of Chicago students whose 1924 thrill-killing of fourteen-year-old Bobby Franks captured headlines as the "crime of the century"—is daringly reimagined in Tom Kalin's subversive New Queer Cinema touchstone. Smart, coolly stylized, and emotionally jarring, Swoon employs haunting black-and-white visuals and experimental narrative techniques to explore the social, judicial, and psychological forces that acted upon these two lives.
Written and directed by Tom Kalin, produced by Christine Vachon.
Gotham Alum: Swoon is an alumnus of the 1991 Gotham Week Project Market.
JULY 7
First Films with the Green Brothers: Gun Hill Road
Metrograph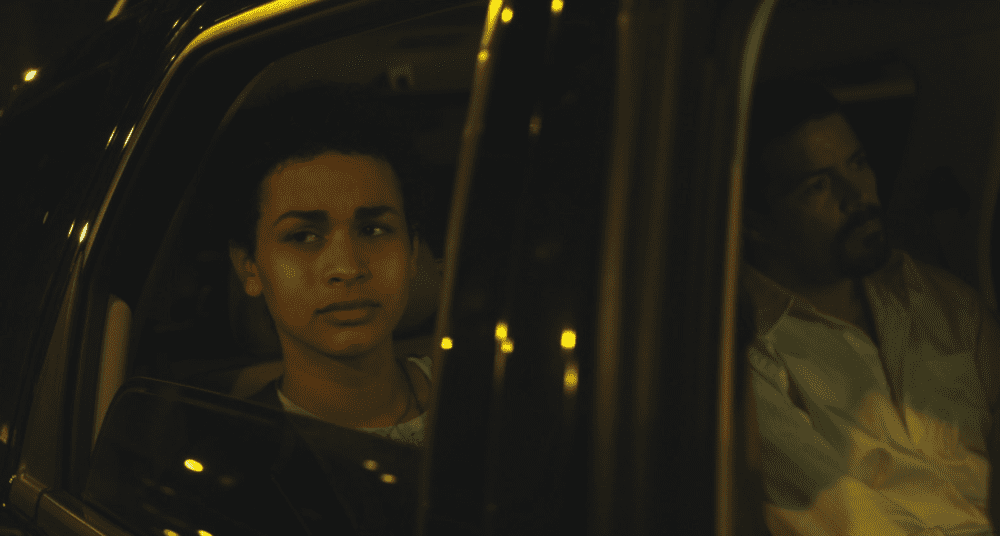 After three years in prison, Enrique (Esai Morales) returns home to the Bronx to find that the world he knew has changed. His wife, Angela (Judy Reyes), struggles to hide an emotional affair, and his teenage son, Michael (Harmony Santana), explores a sexual transformation well beyond Enrique's grasp and understanding. Unable to accept his child, Enrique clings to his masculine ideals while Angela attempts to hold the family together by protecting Michael. Still under the watchful eye of his parole officer (Isiah Whitlock, Jr.), Enrique must become the father he needs to be or, once again, risk losing his family and freedom. Writer/director Rashaad Ernesto Green's first feature is an intricate portrait of a family divided, told with sensitivity, gentle humor, and a deep understanding of the environment that shapes its people. Screening live on July 7 and available on demand July 8 – 14.
Written and directed by Rashaad Ernesto Green, produced by Ron Simons and Michelle-Anne M. Small.
Gotham Alum: Gun Hill Road is an alumnus of the 2010 Gotham Week Project Market.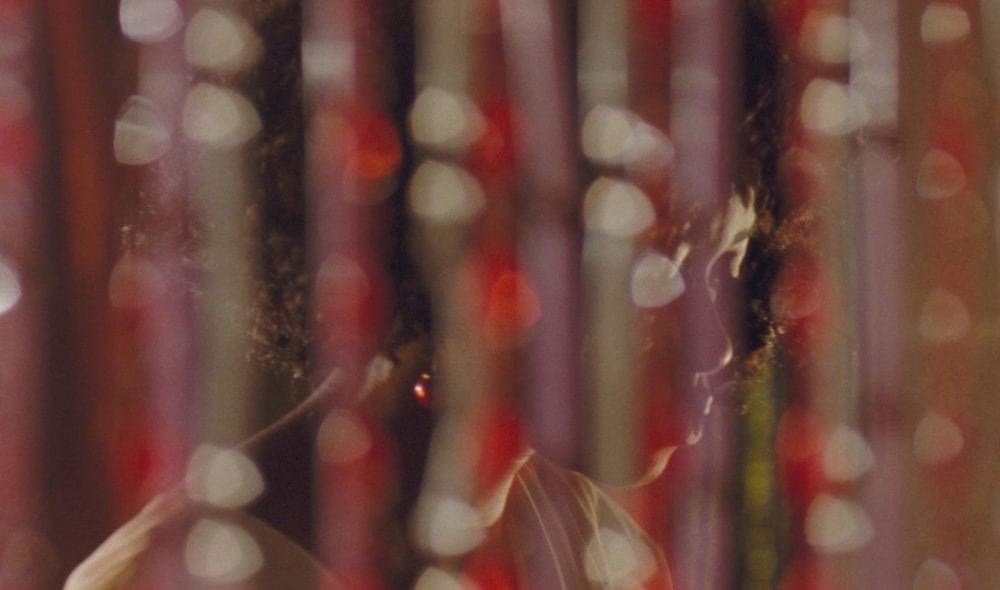 This stunning debut drama, set in colorful, chaotic Lagos, the Nigerian capital, is made by twin brothers, Arie and Chuko Esiri. Not unlike many working class Americans, the two main characters are just one piece of bad news away from a precipitous fall into poverty. Both are scrambling to overcome Kafkaesque obstacles placed in the way of obtaining passports to quit Nigeria for Europe. A Janus Films Release.
Directed by Arie & Chuko Esiri, written by Chuko Esiri, and produced by Melissa Adeyemo, Arie Esiri, and Chuko Esiri.
Gotham Alum: Eyimofe is an alumnus of the 2019 Gotham Fiction Feature Lab.
JULY 23
African America
Netflix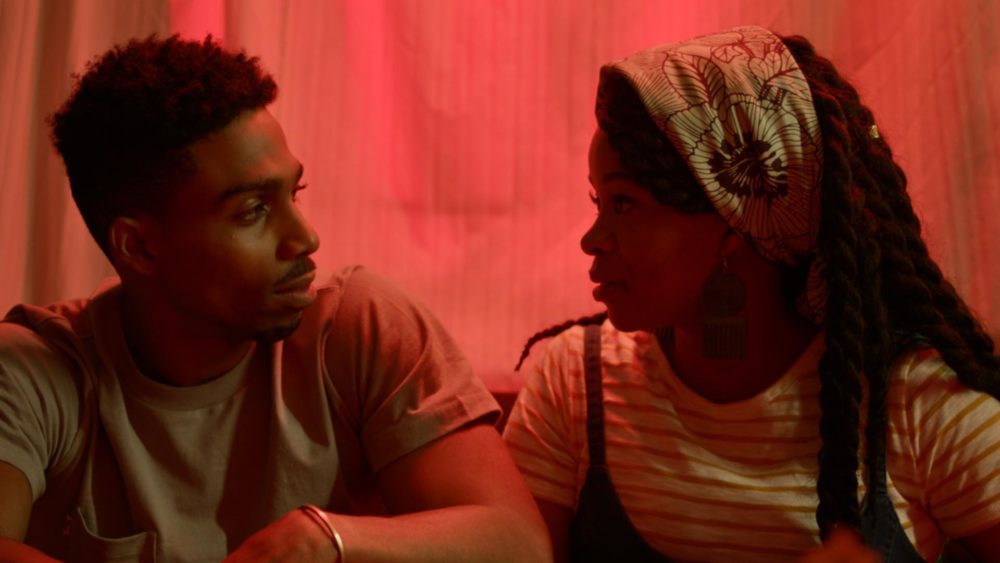 Upon discovering her acceptance into Julliard, Nompumelelo, a cynical South African, embezzles funds from her workplace and abandons her fiancé to live out her Broadway dream in New York City, only to discover that the U.S.A. is not as welcoming as she had dreamed. But there she learns about true love, true happiness, and true citizenship.
Directed by Muzi Mthembu, written by Phumelele Mthembu and Muzi Mthembu, and produced by Phumelele Mthembu, Muzi Mthembu, and Avril Z. Speaks.
Gotham Alum: African America is an alumnus of the 2017 Gotham Week Project Market.
JULY 23
Topside
2021 Rooftop Films Summer Series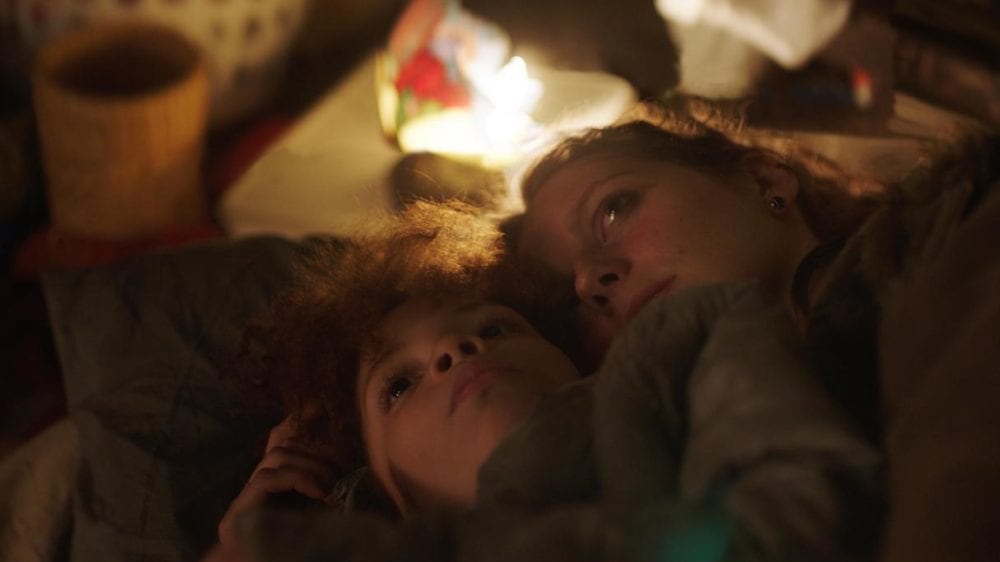 Deep in the underbelly of New York City, a five year-old girl and her mother live among a community that has claimed the abandoned subway tunnels as their home. After a sudden police-mandated eviction, the pair are forced to flee aboveground into a brutal winter night. We're proud to partner with Rooftop on this screening, taking place at the Old American Can Factory in Gowanus.
Written and directed by Celine Held and Logan George, produced by Anthony Bregman, Peter Cron, Kara Durrett, Jonathan Montepare, Melina Lizette, Josh Godfrey, and Daniel Crown.
Gotham Alum: Topside is an alumnus of the 2017 Gotham Week Project Market.
JULY 26
Mayor
Airing on POV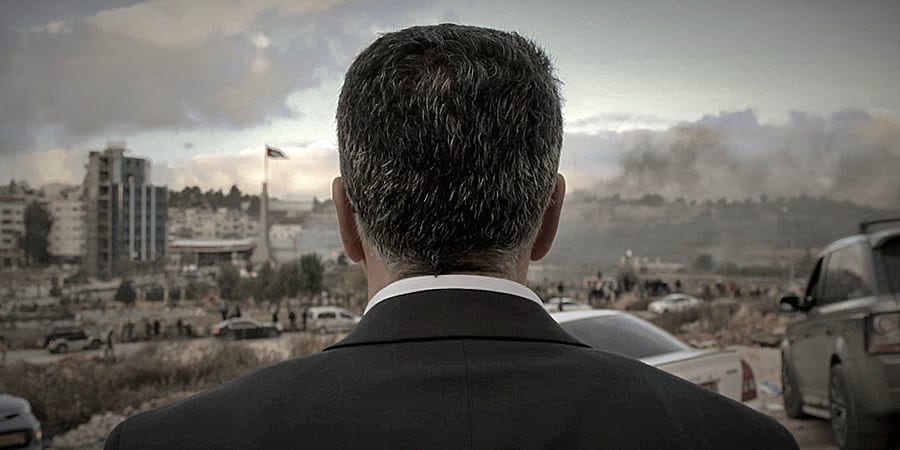 Musa Hadid is the Christian mayor of Ramallah, the de facto capital of the Palestinian Authority. As he tries to keep his city running while paving sidewalks, planning holidays and building a new fountain, his job is made increasingly difficult by the Israeli occupation of his home. Mayor asks with humor and outrage: how do you run a city if you don't have a country?
Directed and produced by David Osit.
Gotham Alum: Mayor is an alumnus of the 2019 Gotham Week Project Market.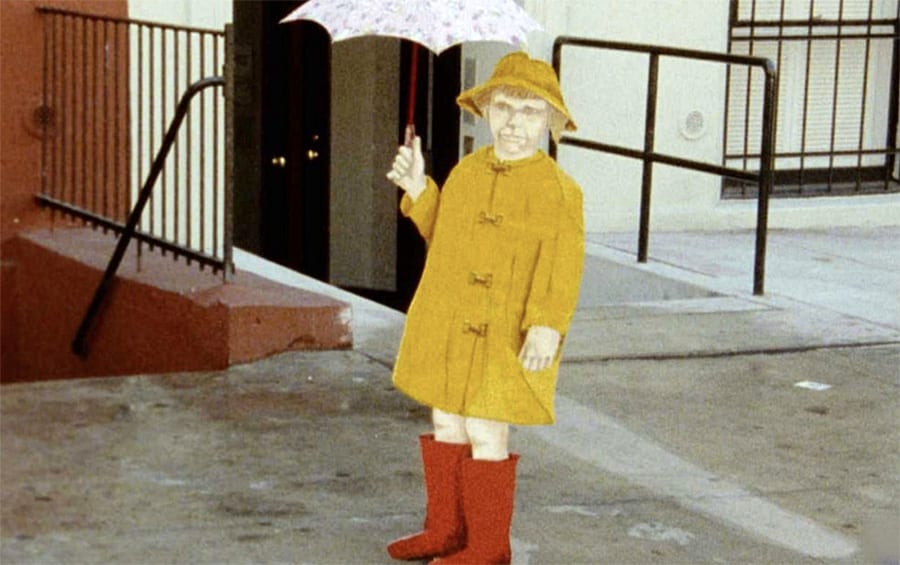 Comedy turns up in unexpected places in Thank You and Good Night, a voyage into the realm of obsession, guilt and matzoh balls. Grandma was headed for the afterlife. Was it too late to get to know her? From a 1950s movie palace to the psychiatrist's couch, from the Lone Ranger to the Holland Tunnel to outer space, Oxenberg blasts off on an urgent search for answers to the unanswerable questions: "Was her life really rotten or did she make herself miserable?" and "Who gets the color TV?" For everyone who has ever wished they could see someone just one more time. Long out of circulation since Film Forum's 1992 premiere —and never released on DVD or streaming — this new restoration is an opportunity to discover a wildly innovative, lost masterwork of documentary filmmaking.
Directed by Jan Oxenberg and produced by Jan Oxenberg, James Schamus, Lindsay Law, and Kathie Hersch
Gotham Alum: Thank You and Good Night is an alumnus of the 1986 Gotham Week Project Market.
JULY 30
Nine Days
Angelika Film Center & opening nationwide.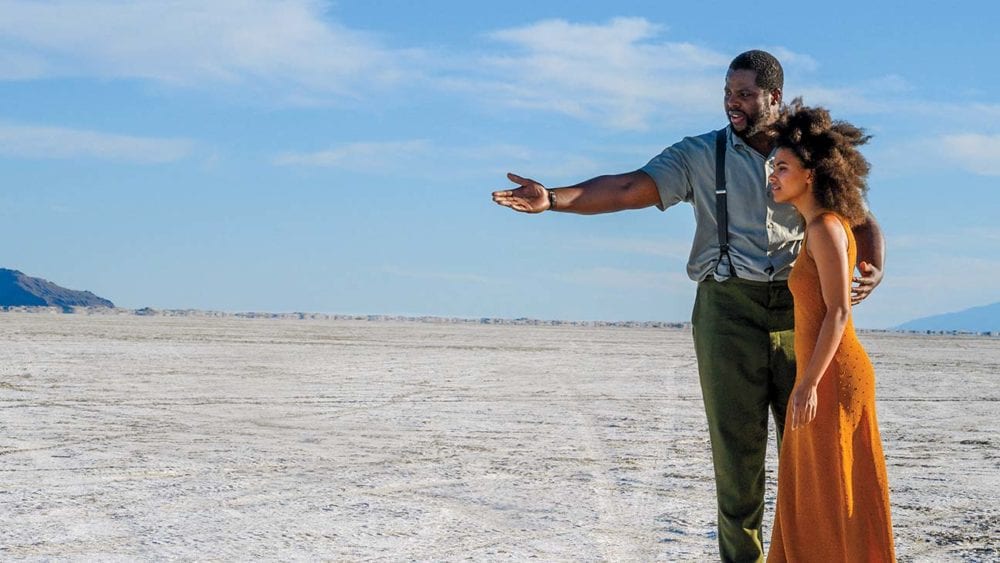 Will (Winston Duke) spends his days in a remote outpost watching the live Point of View (POV) on TV's of people going about their lives, until one subject perishes, leaving a vacancy for a new life on earth. Soon, several candidates — unborn souls — arrive at Will's to undergo tests determining their fitness, facing oblivion when they are deemed unsuitable. But Will soon faces his own existential challenge in the form of free-spirited Emma (Zazie Beetz), a candidate who is not like the others, forcing him to turn within and reckon with his own tumultuous past. Fueled by unexpected power, he discovers a bold new path forward in his own life. A Sony Pictures Classics release. Opening nationwide; check the film's website for local listings.
Written and directed by Edson Oda and produced by Jason Michael Berman, Mette-Marie Kongsved, Matthew Lindner, Laura Tunstall, and Datari Turner.
Gotham Alum: Nine Days is an alumnus of the 2018 Gotham Week Project Market.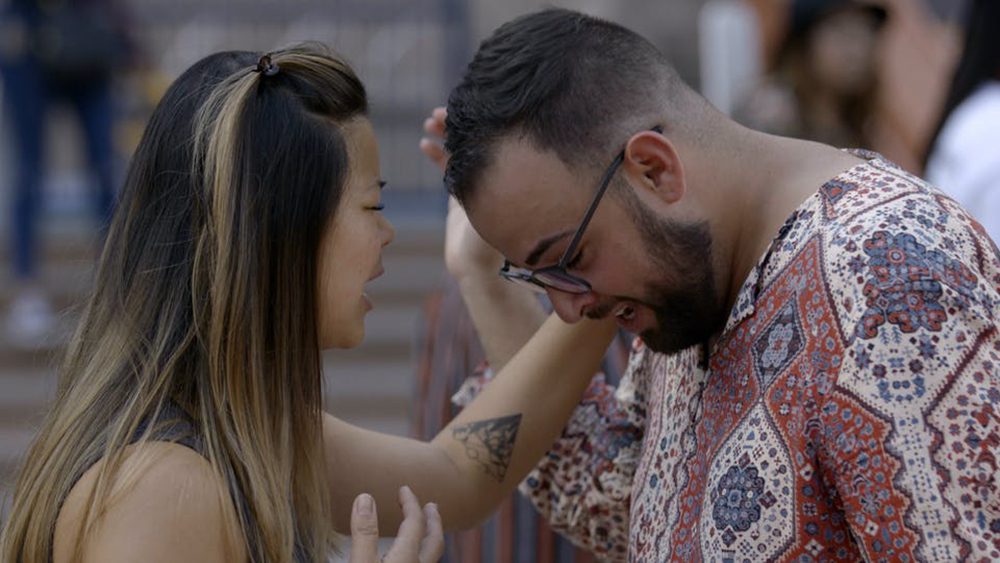 In the 1970s, five men struggling with being gay in their Evangelical church started a Bible study to help each other leave the "homosexual lifestyle." They quickly received over 25,000 letters from people asking for help and formalized as Exodus International, the largest and most controversial conversion therapy organization in the world. But leaders struggled with a secret: their own "same-sex attractions" never went away. After years as superstars in the religious right, many of these men and women have come out as LGBTQ, disavowing the very movement they helped start. Focusing on the dramatic journeys of former conversion therapy leaders, current members, and a survivor, Pray Away chronicles the "ex gay" movement's rise to power, its unscientific influence, and its legacy of profound harm.
Directed by Kristine Stolakis and produced by Kristine Stolakis, Jessica Devaney, and Anya Rous.
Gotham Alum: Pray Away is an alumnus of the 2018 Gotham Week Project Market.
If your project is an alumnus of The Gotham programs and is being released this month, and you do not see it listed here, please contact us at [email protected].