Since 2009, BAMcinemaFest has spotlighted the best new works from the cutting edge of independent cinema, scouring festivals across the globe to introduce bold, brilliant new artistic voices to New York audiences. This year's virtual festival gives special attention to local filmmakers in a celebration of wide-ranging talents, perspectives, and creativity.
Starting June 23, all selected films will be available to rent and stream at home through June 29. Included in this year's BAMcinemaFest are three Gotham-supported films. More information on our alumni films can be found below, and information on tickets and access to this year's virtual Fest can be found here.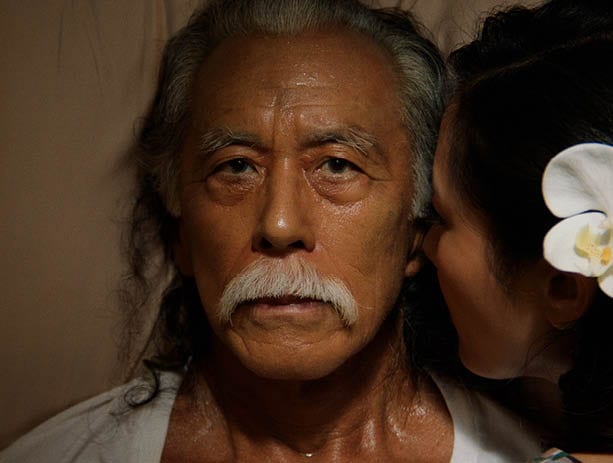 An elderly man in Hawai'i confronts his imminent death and the ghosts of his past as his family bears witness. Christopher Makoto Yogi (August at Akiko's) wrote and directed this meditative American family drama about dying and how we remember the past, starring Steve Iwamoto as the transitioning protagonist and Constance Wu as the specter of his late wife. Drawing largely on local talent for both cast and crew and capturing the vast expanses of O'ahu as the spiritual backbone of the film, I Was a Simple Man is an affecting, beautifully crafted new work by an exciting voice in the indie film scene.
Written and directed by Christopher Makoto Yogi and produced by Sarah S. Kim, Christopher Makoto Yogi, Matthew Petock, and Yamato Cibulka.
Gotham Alum: I Was a Simple Man is an alumnus of the 2015 Gotham Week Project Market.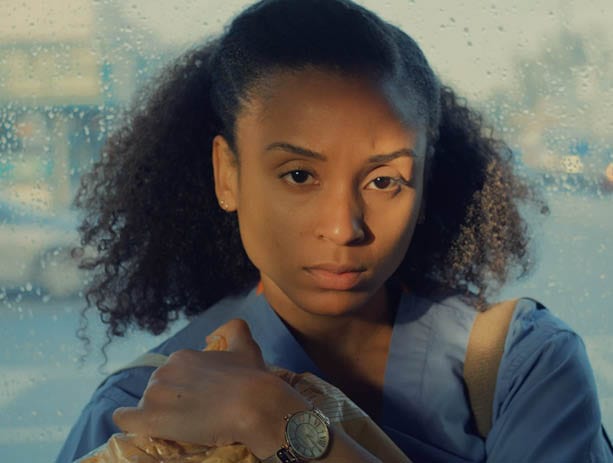 "Resting is for people who work for themselves." Those are the weary words of Ludi, an exhausted, hardworking nurse willing to do whatever it takes, including working extra shifts at the hospital and in-home care jobs on the side, to support her family back in Haiti. Chasing the American Dream in Miami's Little Haiti neighborhood, Ludi unflappably battles coworkers, clients, and an impatient bus driver—until she eventually reaches her limit. Showcasing a fantastic central performance in Shein Mompremier, Edson Jean's debut is an incisive, utterly compelling character study of personal sacrifice, immigrant striving, and the importance of knowing one's self-worth.
Directed by Edson Jean, written by Edson Jean and Joshua Jean-Baptiste, and produced by Fabiola Rodriguez and Mark Pulaksi.
Gotham Alum: Ludi is an alumnus of the 2020 Gotham Fiction Feature Lab.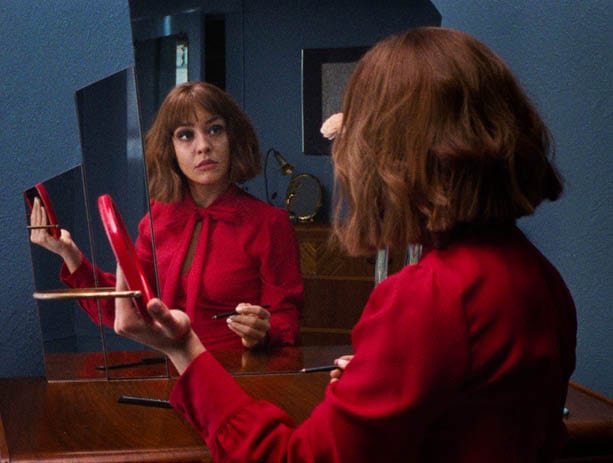 While on the run, Marian heads to the only place she knows is safe: her childhood home. Greeted by her estranged identical twin sister Vivian, a stay-at-home housewife struggling to conceive and on the verge of a failing marriage, Marian disrupts Vivian's small-town routine just as her own haunting past catches up to her. The sisters, who until now have lived opposite lives, must learn to reconnect and reconcile as their worlds collide, catapulting both into grave danger. This exciting art-thriller debut from New York based filmmaker Erin Vassilopoulos features fantastic central performances by real-life twin actresses.
Directed by Erin Vassilopoulos, written by Erin Vassilopoulos and Alessandra Mesa, and produced by Benjamin Cohen, Grant Curatola, and Patrick Donovan.
Gotham Alum: Superior is an alumnus of the 2020 Gotham Fiction Feature Lab.
Full information on this year's BAMcinemaFest and how you can access the festival from home can be found here.