Welcome to Alumni on Screen, August 2023 edition! To champion and signal boost our Gotham-supported projects, at the top of each month we'll have a rundown of alumni making their way into the world on screens both big and small.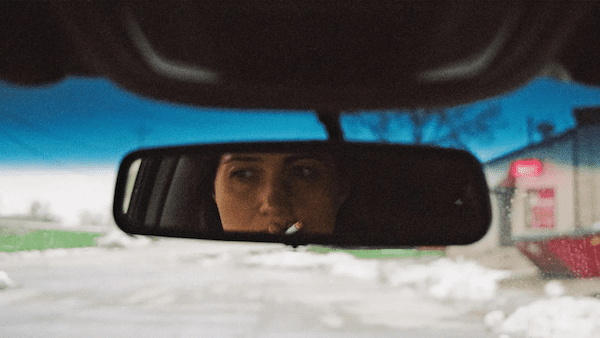 Reeling from a devastating loss, Tana (Lily Gladstone) is pulled back into the world by an unexpected invitation to her cousin's wedding. She packs up her late grandmother's Cadillac and hits the open road, driving from her home in Minnesota to South Dakota. After reconnecting with her Oglala Lakota family, Tana sets off to retrace a surreal journey that her grandmother took decades ago, searching for the spot captured in an old family photograph. As she travels, Tana finds connection in the stories of everyday people who've settled down far off the main roads including Isaac (Raymond Lee), who provides a pivotal clue to understanding the lost location that could cultivate closure. A personal reverie summoned from a beguiling mix of fact and fiction, The Unknown Country is an arresting debut feature from Morrisa Maltz.
Directed by Morrisa Maltz and produced by Laura Heberton and Katherine Harper.
Gotham Alum: The Unknown Country is an alumnus of the 2019 Fiction Feature Lab and the 2019 Gotham Week Project Market.
AUGUST 1
Wild Style
The Criterion Channel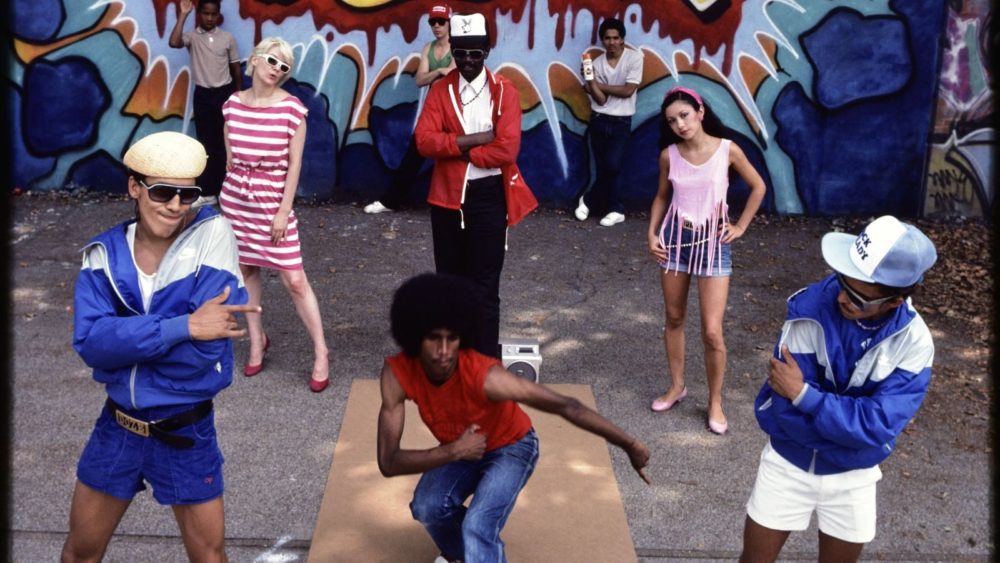 Celebrated as a foundational depiction of early hip hop culture—and one of the first to engage cinematically with the lives and perspectives of the young people whose creativity fueled its development—Wild Style was conceived as a collaboration between young No Wave filmmaker Charlie Ahearn and the renowned street artist Fab 5 Freddy. The loose narrative follows Raymond (played by fellow practitioner Lee Quiñones), a precocious teenage graffiti writer in the Bronx known by the pseudonym "Zoro," and his friend Phade (Fab 5 Freddy), a club promoter, as they navigate a scene fraught with artistic rivalries and a creative community that's ambivalent about the interest it's attracting from the upper-crust art world.
Filling out the cast with the Rock Steady Crew, Grandmaster Flash, and other pioneering talents of early hip hop culture playing versions of themselves, Ahearn's film offers an extraordinary semi-documentary portrait of a vibrant cultural movement in its first flowering. A New Directors/New Films 1983 selection.
Directed and produced by Charlie Ahearn.
Gotham Alum: Wild Style is an alumnus of the 1982 Gotham Week Project Market.
AUGUST 1
Charm Circle
The Criterion Channel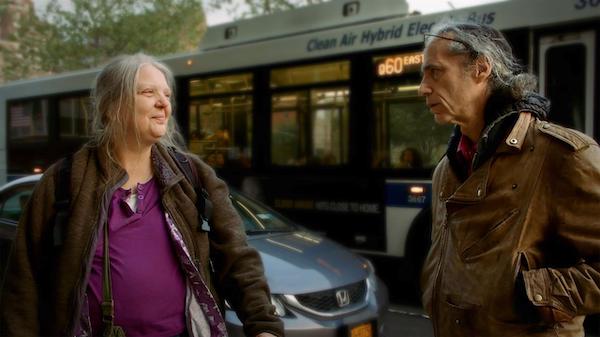 First-time feature filmmaker Nira Burstein's brave, wryly amusing documentary is a tender, unpredictable portrait of an eccentric Jewish family that's earned comparisons to Grey Gardens. Oscillating between the present day and decades-old home videos, Burstein returns to her childhood home—now crumbling from the inside out—in suburban New York to explore the circumstances in which her parents live. Music and creativity punctuate an otherwise dysfunctional environment. With the announcement of Nira's younger sister's polyamorous wedding, tensions are reignited that threaten to sever what's left of the family bond. Going beneath the surface of its subjects' struggles, Charm Circle approaches them with honesty and a steely sense of humor.
Directed by Nira Burstein and produced by Nira Burstein and Betsy Laikin.
Gotham Alum: Charm Circle is an alumnus of the 2018 Gotham Week Project Market.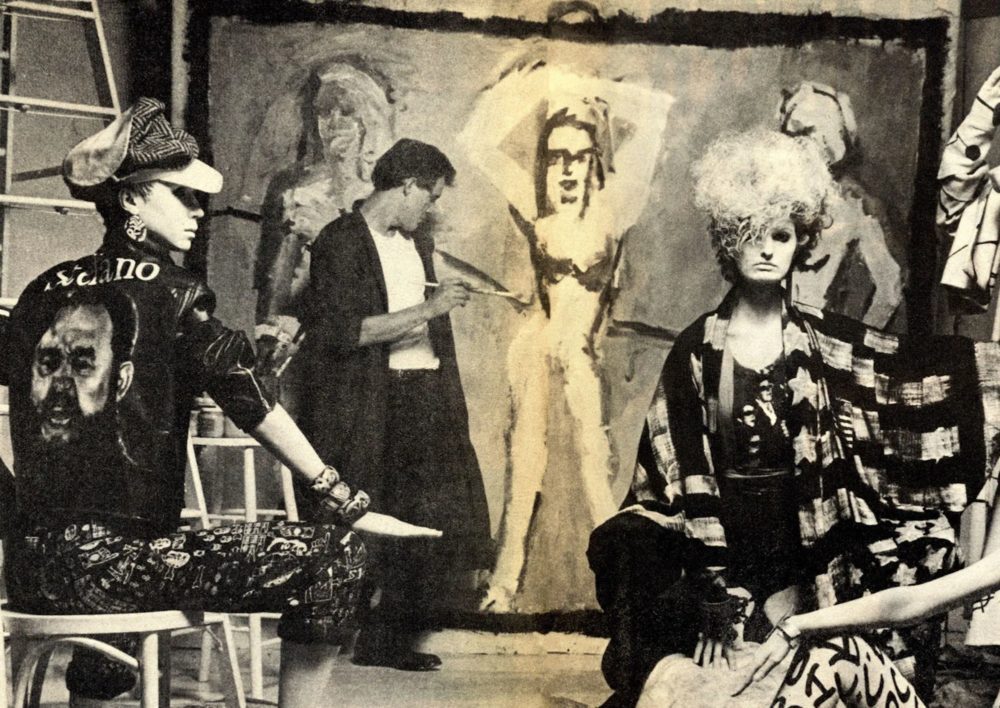 A madcap romp through the 1980's NYC art scene amid the colorful career of painter, Edward Brezinski, hell-bent on making it. What begins as an investigation into Brezinski's legacy and mysterious disappearance becomes a sharp, witty portrait of NYC's 1980s downtown art scene resulting in an irresistible snapshot of an unknown artist that captures the spirit of an iconic era.
Directed by Brian Vincent and Produced by Heather Spore and Brian Vincent.
Gotham Alum: Make Me Famous is an alumnus of the 2019 Gotham Week Project Market.
AUGUST 11
King Coal
DCTV Firehouse Cinema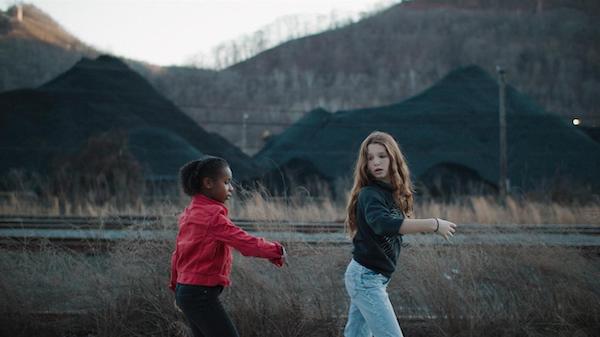 A lyrical tapestry of a place and people, King Coal meditates on the complex history and future of the coal industry, the communities it has shaped, the myths it has created. While deeply situated in Central Appalachia, the film transcends time and place, emphasizing the ways in which all are connected through an immersive mosaic of belonging, ritual, and imagination. Emerging from the long shadows of the coal mines, King Coal untangles the pain from the beauty, and illuminates the innately human capacity for change.
Directed by Elaine McMillion Sheldon and produced by Shane Boris, Diane Becker, Peggy Drexler, and Elaine McMillion Sheldon.
Gotham Alum: King Coal is an alumnus of the 2020 Gotham Week Project Market.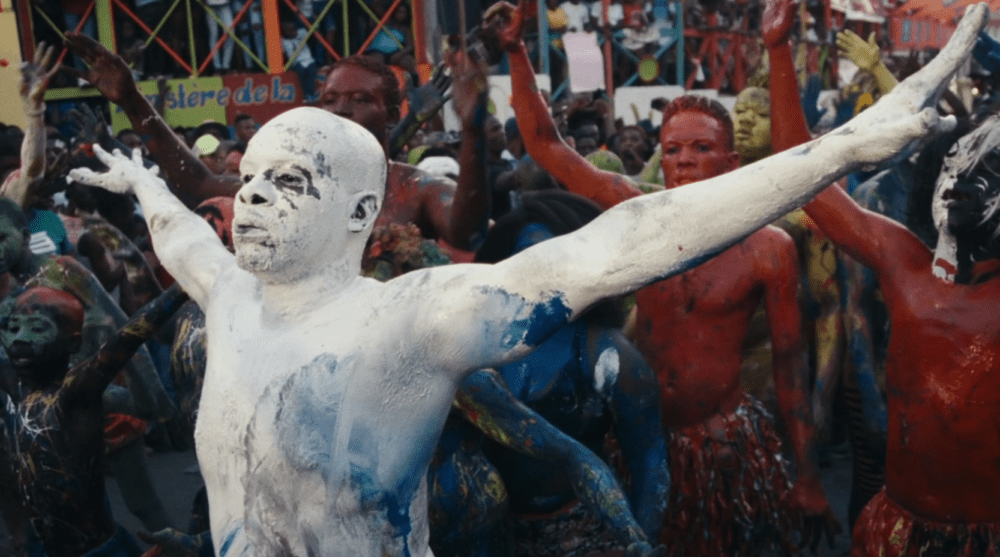 In 1791, in Haiti, Dutty Boukman presided over a Vodou ritual in Bois-Caïman that led to the creation of the first Black republic. Since then, rituals of transformation and artistic expression have been at the core of a thriving culture as the country faces oppression, poverty, and natural disasters. Kite Zo A (Leave the Bones) is a sensorial film about rituals in Haiti, from ancient to modern, made in collaboration with poets, dancers, musicians, fishermen, daredevil rollerbladers, and Vodou priests, set to poetry by Haitian author Wood-Jerry Gabriel.
Directed by Kaveh Nabatian and produced by Kaveh Nabatian, Zach Niles, and Joseph Ray.
Gotham Alum: Kite Zo A: Leave the Bones is an alumnus of the 2022 Gotham Week Project Market.
Babetida Sadjo stars as Marie, the head chef at a retirement home in small-town France. Her easy day-to-day life spent caring for residents, hanging out with her co-worker and best friend Nadia (Jennifer Tchiakpe), and teasing a potential new romance is disrupted by the arrival of Father Patrick (Souléymane Sy Savané), an African priest whom she recognizes from a terrifying episode in her homeland. As he further endears himself to the residents and staff, Marie is forced to decide how best to deal with this reminder of her troubled past. A Cineverse/Fandor release.
Directed by Ellie Foumbi and produced by Ellie Foumbi and Joseph Mastantuono.
Gotham Alum: Our Father, The Devil is an alumnus of the 2019 & 2020 Biennale College Cinema and the 2020 Project Market. Biennale College Cinema is an incubator program created with the artistic partnership of The Gotham.
You can find our month-by-month Alumni on Screen blog posts here.
If your project is an alumnus of The Gotham programs and is being released this month, and you do not see it listed here, please contact us at [email protected]