We Are The Gotham: TV Series Lab alumna Jenn Shaw on breakthrough scripted series 'Afro' and developing first feature
by Robert Frankel on February 24, 2022 in News
Even before she participated in The Gotham's 2020 TV Series Lab, Jenn Shaw had her sights set on working in entertainment, studying film at NYU, and working as a producer at ESPN. Now, Shaw is juggling projects across commercial, documentary, and scripted content while also gearing up to direct her first feature.
In her Q&A with The Gotham, Shaw speaks about her career and perspective of storytelling as a Black woman, how she used her experience in the TV Series Lab and at Gotham Week to connect with collaborators and management, and her plans for breaking into the feature and episodic landscape.
---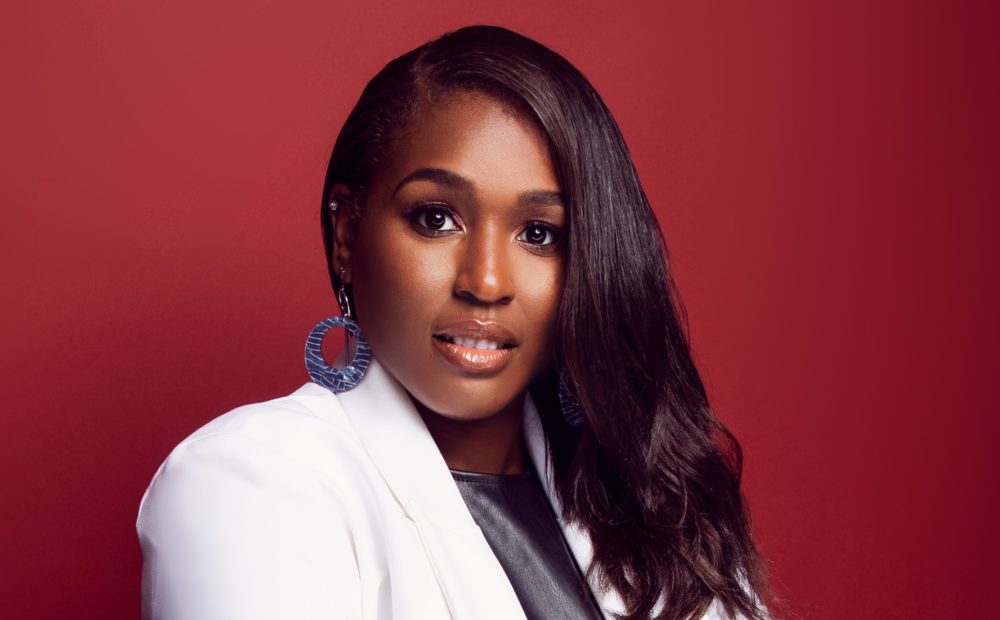 Tell us about yourself!
I grew up in Kentucky with little exposure to the entertainment world. I went to the University of Kentucky before transferring to NYU for film. There, I just fell in love with New York City. I've had dozens of internships in media and did pretty much every industry freelance job imaginable, including hostessing and retail, before establishing a career as an executive producer, writer, and director. While working as a producer at ESPN, I found passion in sports and used it as a way to jumpstart a directing career that also specializes in coming-of-age and dramedy content. It's been a hard-fought journey but I've wanted to work in this field since I was a teen and never gave up on that goal.
I love to travel and have lived in a few places, including Northern California, Los Angeles, and London, England.
What project are you working on at the moment?
I write, direct, and produce across commercial, documentary, and scripted content. So, I have a lot of ongoing projects.
Right now, I'm executive producing and directing a series with Religion of Sports that I'm very excited about. The show combines two of my favorite topics: Sports and Black culture. I also have a scripted series in development called Afro and a feature film I'm aiming to kick off by 2023.
All my projects in development have great teams attached, and I'm learning that good things take time. Nothing happens overnight, and it's the ability to juggle multiple projects in different stages of production that keeps me energized. My goal is focused on directing my first feature and breaking into episodic within the next year.
What are some of your personal or professional career goals, both as a filmmaker and in the industry? What are you most passionate about with your work?
Professionally, I want to be one of the best directors that has ever lived. It's a big goal, but why not me? I'm all about telling Black joy stories. As a Black woman, my characters are crafted to be dimensional and diverse. I understand stories need conflict, but I'm not into trauma movies and those aren't the type of films I want to tell at the moment. I'm building a career that really aims to humanize, build, and celebrate generations.
How did you become involved with The Gotham, and what programs or initiatives are/were you involved in?
I was in The Gotham's 2020 TV Series Lab with my series Afro. The program was a game-changer for me because I was able to attach a Co-EP to my series and connect with my management at Anonymous Content.
How can organizations like The Gotham support new and diverse creatives?
Independent filmmakers are still struggling to fund and obtain resources for their productions. It's tough to move forward, even when it seems like we have so many ways to distribute and create content. By connecting filmmakers to those in positions of power and providing more grant opportunities, The Gotham can help move the needle — especially for diverse filmmakers. There's a gap in access to the decision-makers in our industry. Bridging that gap will help empower new voices to come through the pipeline and pull others through as well.
What was your experience in the TV Series Lab and at Gotham Week? Do you have any advice for fellow creatives about making the most of their time as a fellow?
The TV Series Lab was an amazing experience. However, you get what you put into it. I was very diligent to reach out and lay the groundwork with contacts so that my Gotham Week would be successful. As a fellow, you have to remember that you aren't just pitching your project, you are pitching yourself and that YOU have to make the most of your time and continue that outreach well beyond the week.
What are some of your favorite films, television shows, and/or filmmakers?
Wizard of Oz, Pan's Labyrinth, and Shrek are probably my favorite movies. My passion for coming-of-age content is evident. However, The Departed is one of my top movies, as well. I am a huge fan of procedurals, such as Law and Order, FBI, and Criminal Minds. I've been known to binge-watch throw-back shows such as Matlock, Perry Mason, Murder She Wrote, and Monk.
Gina Prince-Bythewood and Spike Lee are my favorite filmmakers. Gina has a dynamic way of telling stories that embrace human emotion, and Spike has a way of interweaving Black culture that is truly legendary.
This interview has been edited for length and clarity.