We Are The Gotham: GothamEDU alumnus Barento Taha on pursuing career in social impact filmmaking
by Tobi Phang-Lyn on February 10, 2022 in News
An alumnus of the GothamEDU Summer 2021 program, Barento Taha's path to filmmaking has been a winding one.
After earning degrees in neuroscience and public health, Taha pivoted to film, seeking a space of honesty and social impact. He is a recipient of the Joel Schumacher Mentorship Award, which honors Schumacher's history of collaboration with creative director, Sophia Cranshaw, and is transitioning from work with the Social Impact Division at MTV to the Non-Fiction Division at Proximity Media.
In his Q&A with The Gotham, Taha unpacks his academic background, how the GothamEDU program helped clarify his filmmaking vision, and his experience making his first short documentary, Risk Factor.
---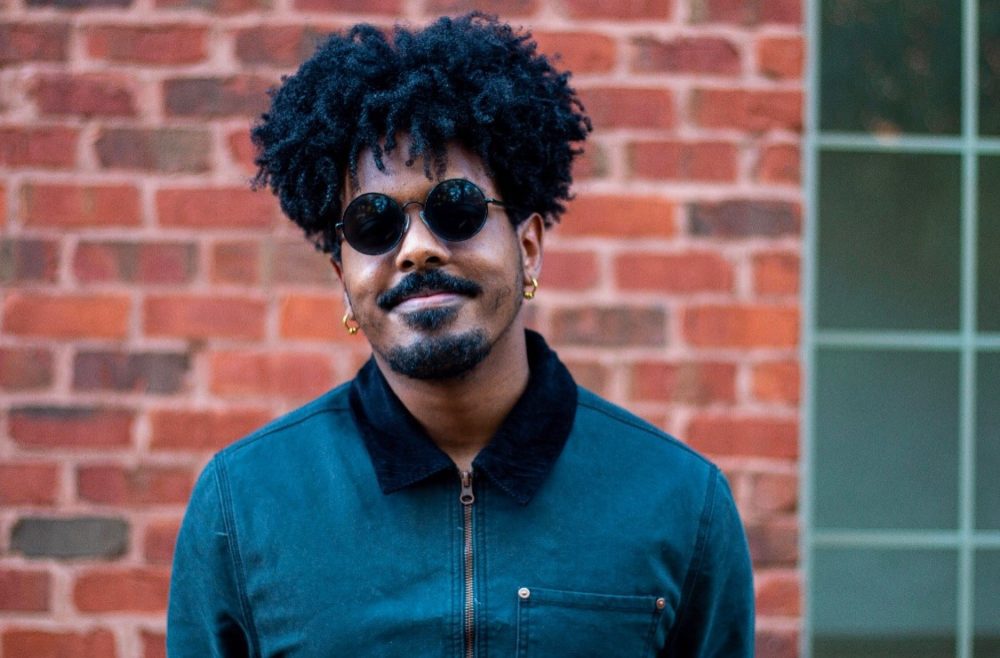 Tell us a little bit about yourself!
I am proudly from Columbus, Ohio! I was born in Toronto, Canada, after my parents immigrated from Ethiopia — but my family moved to Columbus when I was very young. I am the youngest of four, and, while it pains me to admit, my interests growing up were largely stolen from my older siblings. As I've gotten older, I've found my space.
You'll often find me either going for a run (to keep my head on straight) or sitting outside with some coffee, journaling (again, to keep my head on straight). I have my bachelor's degree in neuroscience and my master's degree in public health, both from The Ohio State University. Over time, and through some growing pains, film and the honesty and impact behind it spoke to me in a way I haven't felt before. So, slowly, I transitioned to film.
Right now, I'm transitioning from the Social Impact Division at MTV Entertainment Group to the Non-Fiction Division at Proximity Media and living in LA while pursuing my MFA in Film & TV Production at USC!
How have you been involved with The Gotham?
I was in the 2021 GothamEDU summer program cohort! I was a recipient of the Joel Schumacher/Sophia Cranshaw Mentorship Award. Outside of GothamEDU, I was able to assist in preparations for Gotham Week!
As students grow into young professionals — and face the transition from academia to the "real world" — how can programs like GothamEDU, academic institutions, and the industry at large help or support them?
I could write a whole book on needing to instill discipline after academia and how I came to learn that the hard way. But I believe the only thing more important than finding that consistency is your "voice." This frustrated me for a long time because I understood it to be vital, but I couldn't wrap my head around what my "voice" was. It became a quiet but powerful insecurity of mine.
During my time in the Gotham EDU program, I felt I could finally put this to rest. Not only was I able to demystify the process and the industry at large, I was also able to explore where I fit into it. Cait Carvalho and Brandi Berry at The Gotham were so patient and kind — and created such a safe environment for self-exploration and questioning — that it allowed me to face some of the fears I had held onto for so long. To me, more accessible spaces like this are needed to truly begin discovering our own creative potential!
What at The Gotham has been the most helpful to you? Do you have any advice for fellow students or creatives about making the most of their involvement?
The GothamEDU workshops each addressed unique topics of the industry and they were also very intimate sessions. But the time I found most valuable was our project check-ins.
With each workshop, additional aspects of the industry became more tangible for me, and after sitting with the new information, I could use the check-in times to explore where I felt that aspect fit in what I hoped to achieve in the future. It was during these times that I saw huge personal growth — apart from the technical growth. My advice for those involved is to ask questions! I didn't let fear stop me from asking questions and I believe I made great strides because of it!
What are your personal or professional career goals as a filmmaker/creative? What are you most passionate about or interested in with your work?
I've come to find within myself a deep love for bringing people together. Perhaps it's the pandemic, but the joy of seeing and experiencing community lights up my soul like nothing else. For me, what is equally important is to bring people together who might otherwise never interact. Division runs deep; I aim to create work — both narrative and documentary — to heal it.
What are some of your favorite films, television shows, and filmmakers?
My two favorite filmmakers are Ava DuVernay and Ryan Coogler, for two different and meaningful reasons! Ava DuVernay is the reason I picked up a camera. After watching her documentary, 13th, I was so deeply impacted, I began fantasizing about a world where just maybe I can make something so compelling.
Ryan Coogler was the first filmmaker I really could see myself in. It was something I didn't know was meaningful until it happened years ago. His growth and success held (and still holds) a special place in my heart because it also helps reinforce that there is a place in this industry for me to do my thing, too.
What are some of the projects you've worked on? We'd love to hear about your most recent project — why did you feel connected to it? What lessons have you learned, and where are you going from there?
My first project was my documentary, Risk Factor. I directed, wrote, produced, and edited the film. Risk Factor is an award-winning documentary analyzing Black infant mortality and the impact racism has played, all told through the stories of Black mothers. I opted to take on a documentary because, at the time, I believed it to be the nearest home for the analytical/academic skills I had already developed to that point.
The process of making Risk Factor completely changed me. While analysis is crucial, storytelling required more faith and vulnerability than I ever knew I had. So, as a result, the final product was very different from what I imagined out of the gate, and I'm much better for it.
The project I am working on now is a documentary aiming to highlight the unusual relationship between politicians, their constituents, and rising healthcare costs. Growing up in Ohio, national-level politics is unavoidable — especially every four years. I know many people who voted Republican, but would stand to benefit immeasurably from healthcare reform (and they know); however, given the politicized nature of the topic alone, they are left morally confused and frustrated. I aim to highlight this unfortunate situation we find ourselves in.
---
This interview was edited for clarity and length.