U.S. Features in Development Alumni Breanne Thomas and Chris Osborn on the Gotham Week Project Market
by Gotham on March 16, 2023 in Gotham Alumni News
A selection of 20+ fiction feature films at the script stage, U.S. Features in Development offers emerging and established filmmakers the opportunity to introduce new work in development to the Project Market's attending industry professionals.
With the Early Submissions Deadline on March 22 to apply to the U.S. Features in Development section of the Gotham Week Project Market, we talked with two alumni, Breanne Thomas and Chris Osborne, who participated in the Market last September with their project In The Jackpot. In the Q&A below, learn more about their experience, advice they have for those interested in applying, and how participating in the Project Market helped push their project and careers forward, including Chris gaining representation.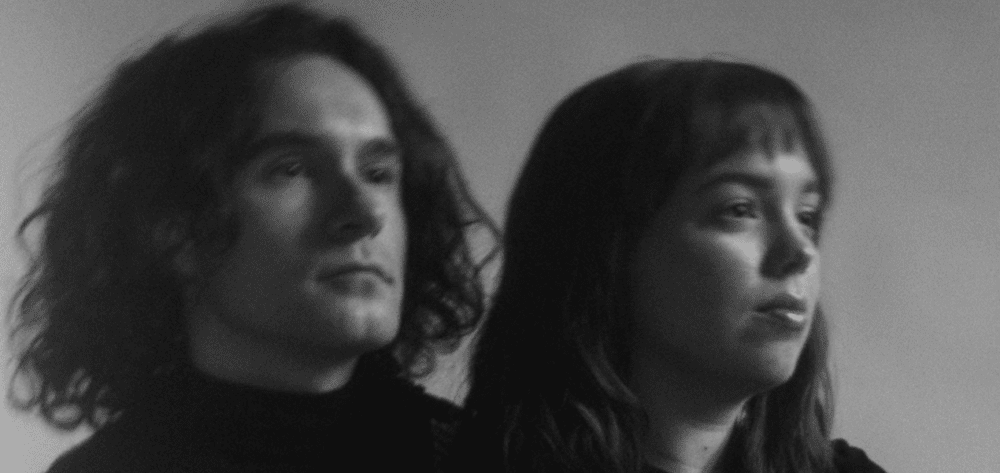 What was your experience in the Gotham Week Project Market? Can you share a little bit about the value of opportunities like Gotham Week for independent filmmakers and projects?
Bre: As a young indie producer who has (until this point) worked outside the industry and who didn't go to film school, I've really lacked the connections to the production companies, sales agents, managers, etc. that would help me level up in my career and ultimately make In the Jackpot a reality. Gotham Week not only made those connections possible, but it established a context for those connections instantly: I'm a producer, and I have a feature I'm trying to make. It took a lot of the guesswork out of the picture, which I really appreciated.
Chris: Being put in a position where we had to continuously nail our pitch, and get used to the rhythms of talking about the project in a serious way, not only helped us better appeal to key connections, but it also helped refine my vision as a writer and director.
It may seem like this sort of environment is counterintuitive to the art, but having to talk about In the Jackpot so much to so many people forced me to dig even deeper into what mattered to me about this story, and how I would go about telling it.
Pitching, admittedly, intimidated me a bit before Gotham Week, as I feared parroting back a scripted song-and-dance that might water down my vision. But weirdly, the opposite occurred: the preparation helped me better and more vividly understand the film, which made each meeting easier and more fun. In having to articulate what was special to me about the project, and having to make that legible to other people, I was surprised that I could more clearly see the film I'm making.
If you were recommending submitting and attending Gotham Week to a fellow filmmaker, what advice would you give them?
Bre: Know what you need and don't be afraid to say it, especially during your meetings at Gotham Week. Many people want to help, especially if they're meeting with you at Gotham Week, but they won't know how to help if your ask isn't clear.
Chris: Come well-prepared but be flexible: you'll want to build a sturdy foundation that facilitates improvisation. Do find your "sound bites" that succinctly convey what you're trying to do, but also be receptive to the energy at the table with the specific person you're talking to, and go where the conversation most naturally flows. You won't be able to tell them everything in this meeting, so the important thing is to secure the next one. Clue into what they respond well to and where their attention may have drifted, and carry that information into your other meetings throughout the day.
Also, don't forget to eat and drink water—it's a marathon!
What were some outcomes, if you can share, from your participation?
Bre & Chris: As a direct result of our participation in the Project Market, we made crucial connections to major production companies, sales agents, and talent agencies that we otherwise would have little to no access to, many of whom we are continuing to call upon as In the Jackpot pushes toward production.
But the biggest thing that came from Gotham Week was that Chris gained representation by a major Hollywood manager. We've begun attaching cast to the project—including a rising star in the lead role, who is also represented by the same company—which helped keep conversations with production companies started at Gotham Week alive, and interest surrounding the project buzzing.
Gotham Week was instrumental in securing a future for Chris as a director and Bre as a producer—we're trying not to be hyperbolic, but it's simple as that. None of this would have happened had we not participated in Gotham Week—none of it.
Anything else you'd like to share?
Bre & Chris: For the younger filmmakers or for those who didn't go to film school, don't let self-doubt keep you from applying. If you've got a great story and a drive to make your film a reality, that's reason enough to apply. You never know where you'll land.
---
Chris Osborn is a writer and director based in New York.
GUSSY, their newest short, is an experimental queer horror film about boyhood and monsters. It premiered as one of eleven American short films presented at Champs-Élysées Film Festival in Paris, before continuing onto Fantasia for its North American premiere with a global festival run throughout 2022. GUSSY has won Best Short Drama at New Hampshire Film Festival and Best After Dark Short at Indie Memphis.
Prior to that, TRUE BLUE screened at many festivals nationwide, won the Audience Award for Best Narrative Short at Indie Memphis, and was selected as one of NoBudge's Top Films of 2019.
Beyond directorial work, Osborn has edited acclaimed music videos for artists such as Mitski, Beach House, and Perfume Genius, and co-produced LACE CRATER, Harrison Atkins' feature debut, which premiered at TIFF in 2015. Since 2014, Osborn has hosted D E E P, a traveling screening series of new experimental cinema and video art, at festivals, microcinemas, and DIY spaces throughout the United States. D E E P is presented in partnership with LA-based production company MEMORY.
Breanne Thomas is a self-taught, Brooklyn-based producer.
Her award-winning shorts have played Rotterdam, Fantasia, Champs-Élysées, Palm Springs, and several American regional festivals. In 2021, she was selected as a Sundance Producers Intensive fellow and in 2019 she was featured as a panelist at the International Film Festival Rotterdam and Curaçao IFFR. Breanne also has a deep knowledge and understanding of audiences, as a result of her many years working as a social and digital strategist for companies like A24, CNN, Facebook and Samsung Mobile.