After reviewing the regulations related to the WGA Strike, the Gotham Week Project Market will not take place this year. The decision to cancel the Project Market for the first time in our 45-year history is a difficult but necessary one. We remain committed to supporting our community and helping to advance creators' projects and careers.
For questions pertaining to the Gotham Week Project Market, please check out our FAQ and for any additional questions please reach out to

[email protected]

. Stay tuned for more details regarding the Gotham Week Conference and Expo over the coming months.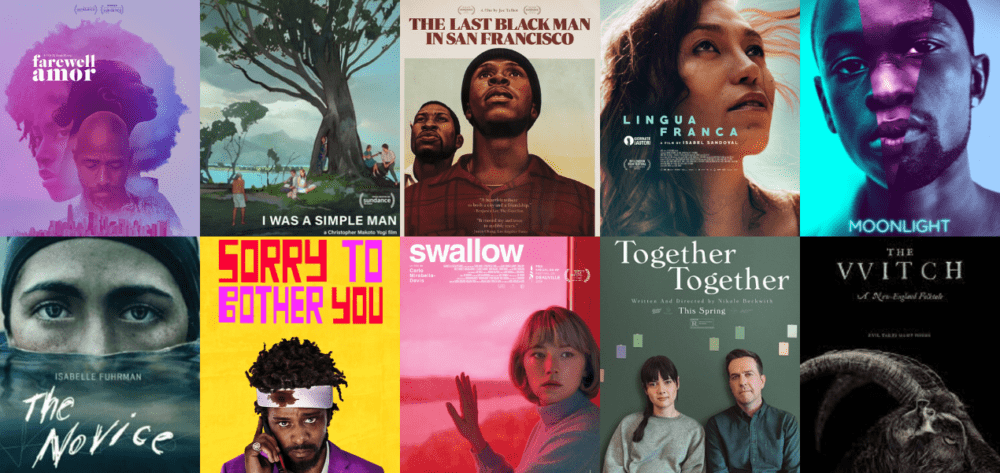 Over the course of the Project Market, selected filmmakers are invited to meet with hundreds of industry representatives from companies such as A24, Archer Gray, Kickstarter, IFC Films, MUBI, NEON, Park Pictures, Sony Pictures Classics, Sundance Institute, SFFilm, Topic Studios, WME, and more.
Years before these films made it to the big screen, they participated in the Project Market. Some notable alumni Include:
Ekwa Msangi's Farewell Amor (2018 Project Market)
Christopher Makoto Yogi's I Was a Simple Man (2015 Project Market)
Joe Talbot's The Last Black Man in San Francisco (2015 Project Market)
Isabel Sandoval's Lingua Franca (2016 Project Market)
Barry Jenkins' Moonlight (2014 Project Market)
Lauren Hadaway's The Novice (2018 Project Market)
Boots Riley's Sorry to Bother You (2015 Project Market)
Carlo Mirabella-Davis' Swallow (2018 Project Market)
Nikole Beckwith's Together Together (2016 Project Market)
Robert Eggers' The Witch (2013 Project Market)
Notable Project Market alumni currently on the festival circuit include 2023 Sundance premieres such as: Raven Jackson's All Dirt Roads Taste of Salt; Erica Tremblay's Fancy Dance; Maryam Keshavarz's The Persian Version; and Laurel Parmet's The Starling Girl; as well as recent releases such as Nikyatu Jusu's Nanny and Andrew Semans' Resurrection.