I'm pleased totally-fucking-stoked to report that after a great year of festival play, Putty Hill will see its theatrical release in the first quarter of 2011. Cinema Guild is handling the rollout stateside, which will begin in NYC at Cinema Village on February 18th.
In an attempt to push this opening as wide as possible, we're planning a number of special events surrounding our New York dates: a gallery show featuring photos and video from the film and its collaborative team, parties featuring top Baltimore bands and guest DJs, and a series of Q&A's with a diverse group of guests. Our challenge between now and February is to find press amidst the buzz of Sundance titles and Oscar nominees. Our advantage: Putty Hill has wide appeal. Our strategy: look beyond the independent film world to generate interest and excitement in what is truly a remarkable American movie.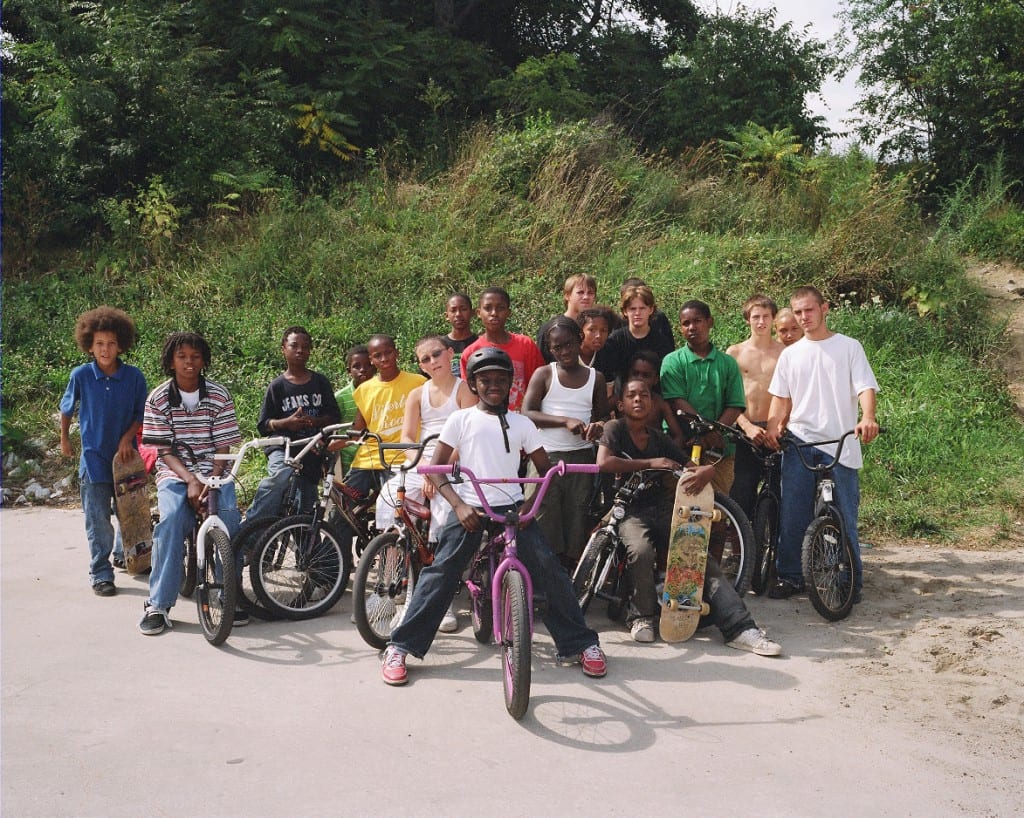 One of the things I'm most excited about is that the version of Putty Hill we're releasing next month is better than the one that played festivals in 2010. If you read my October post, you might have picked up on the fact we experienced some frustration trying to attain all music clearances for the film, but I'm happy to report good news since then. In the end, we were granted all rights to Dolly Parton's "I Will Always Love You" and the re-shoots that were necessary to replace the other big song in question garnered better material than we ever could have hoped for (i.e., a killer version of a public domain hymn sung with pure intensity by a guy who happened on set for a Miller Light). In addition, new tracks were created in record speed by Baltimore's own Nick Rivetti, Mickey Freeland, and Dave Barressi to replace two more songs-in-question, resulting in a film with no strings attached and an all around better sound.
In development news, my most recent screenplay, I Used To Be Darker (co-written with Iowa Writer's Workshop alumna, Amy Belk), has undergone some re-writes and is ready to send to friends and family. While waiting for feedback we'll begin writing our next feature script, a B-more style reinterpretation of Rear Window tentatively titled Take These Broken Wings.
Though I feel most comfortable behind the camera, an interesting opportunity to appear onscreen has presented itself from across the globe. If I get my visa, I'll be traveling to Algiers and Beirut this month to play a supporting role opposite Amos Poe in Tariq Teguia's new film Ibn Battuta. Remarkably, Tariq's not known in the States but has two features to his name that have been very well-received on the international circuit, Roma wa la n'touma (2006) and Gabbla (2008). We met when our films played together at the 2007 Viennale.
In an excerpt from the English-language synopsis, Ibn Battuta is described as follows:
Thirty odd year-old Ibn Battuta works as a journalist for an Algerian daily newspaper. While covering community clashes in southern Algeria on a basic job assignment, he finds himself incidentally picking up the trail of long forgotten uprisings against the Abbasid Caliphate, back in 8th-9th century Iraq. For the purpose of his investigation, though allegedly to study the state of the "Arab nation" for his paper, he goes to Beirut, a city that used to embody the hopes and struggles of all the Arab World. There, he finds himself unsettled and now at loose ends, stunned by the sheer breadth of the Tigris, agaze and drifting in a "mashood" on the waters of the Shatt-el-Arab, with a weapon in hand and the Arabian Gulf within arm's reach.
Amos and I play neo-cons. There will be some covering of tattoos to do.
Happy New Year, everyone. Hope to bump fists soon at a cinema near you!