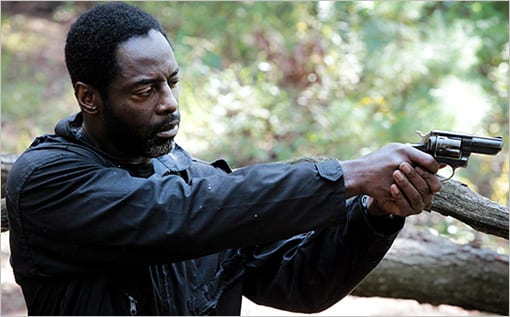 I'll be honest with you.  It wasn't until a week ago that I could see straight.
When I stumbled off of the red eye at JFK and headed to my apartment in Manhattan after attending The 29th Annual Sundance Film Festival, all I could do was run to my bed and collapse.  For two days straight I barely moved.  I couldn't.  I was overwhelmed.
To attend Sundance is to know you belong as a filmmaker.  The caliber is so high and the work so strong, I can say without any reservation, our film, Blue Caprice, would not be the artistic success it was without the support of IFP.  They helped us fine-tune the cut, develop our marketing strategy and learn what problems to anticipate before they appeared.  It was a valuable experience and one every serious producer must undertake if they want to create work which is artistically and commercially successful.
Like all filmmakers, our road has been long and challenging.  Blue Caprice was lucky enough to have been selected and mentored the year prior in IFP lab.  The IFP Labs are an ideal place to gain exposure for new works, navigate the industry and create new relationships, and not simply by virtue of attendance in the Lab.  The process helped us realize what our story was and how best to tell it.   It was indispensable.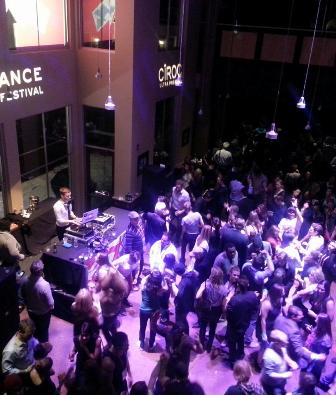 During IFP Week we met sales agents, distributors and festival programmers, including the inspired John Cooper, Director of the Sundance Film Festival.  We also met our new sales agent, Cinetic Media.  Going into a festival like Sundance, you need an additional team focused on selling your film for optimum festival experience.  Let me be clear: you don't need a good sales agent, but the right sales agent.  Their role is to sell the film and get the best deal possible.  This is like pushing three looming boulders up a steep hill while nursing two bum knees.  Hiring someone who knows the buyers and can get their attention and convince them to attend your screening is crucial.  We could not have been in better hands.
You also need a great publicist who is proactive but sees the bigger picture and knows how to work with people and talk about your film.  Our publicity team, Brigade Marketing, did an outstanding job and continues to take us into the future…did someone say Oscars?!  Oh, yes I'm dreaming big!
I also called on the support from my company's PR group, dominion3PR.  Kim Dixon of dominion3PR is a seasoned, well-respected publicist and a Sundance veteran. I can't image experiencing the festival without her.
As a creative producer, there are endless hours spent on various stages of a film. From idea to story development to script to casting to production to the premier, the road is long and bumpy and exhausting.  With the support of IFP, we were challenged but we had the skills needed to thrive.  By the time we finished the distribution labs in December, we were ready for the dance!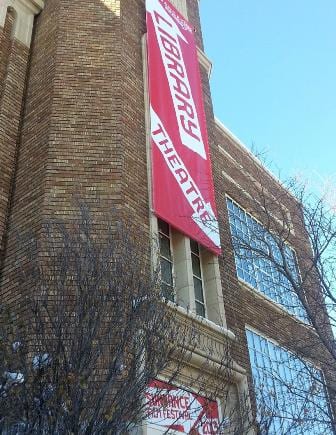 Once at Sundance we all knew our roles, supported each other and did our best to enjoy all that came our way.  We hoped, but I don't think any of use anticipated the level and amount of critical acclaim our film has received.  After our premier screening at The Library we all left speechless.  And then we waited… waited for what the critics would have to say and when the first of the reviews came out and the response was positive, we all breathed a sigh of relief and felt intense gratitude.  We rode the wave and enjoyed the rest of the festival, which included interviews, photo shoots, meetings, receptions, networking and non-stop parties. It took an incredible amount of stamina, but it was all worth it.
The Sundance family is one of the most supportive, loving and dedicated
group of people any filmmaker could ever dream of working with.  The
process I undertook at Sundance helped me to refine my taste as a
filmmaker.  Because of them, I learned how to ascertain what was
relevant in work and how to be clear and concise when communicating new
ideas with others.
Here's a list of essentials to survive Sundance:
– Create an itinerary before you arrive, print up a couple copies and put a PDF on your phone. Serendipity and spontaneity are regular occurrences and you want to be ready for anything that comes your way.
– Go to Fresh Market in town upon arrival and buy healthy provisions (especially for late night). Bottled Water, Fruit, Mixed Greens, Juice and Vitamin C, D3, emergency C to put in your complementary green Sundance Britta water bottle.
– Drink a lot of water all day – you are 6500 ft above sea level the altitude makes some people queasy for a couple of days.
– Light on the alcohol, it dries you out and makes you look puffy in your photos.
– Wear comfortable snow boots and versatile day to evening wear; you'll be out from dawn till dawn meetings lots of people, so stay fresh looking and present.  Main Street Park City where it all happens is a steep hill and you'll walk up and down it more times than you can image.
– Watch at least 3 films, more of course if you stay the entire ten days. After all you are at a FILM festival and it's good to be aware what you're fellow filmmakers are up to.  Also a great way to take a deep breath from all the hustle, and you'll need it.
– Stay open, have fun and bring lots of business cards.
My own experience as part of IPF has come full circle.  When I first moved to NYC 10 years ago, I didn't know anyone in the city and attended my first Film Week and told people, "I'm working on being a producer". Now I say, without any hesitation, "I am a producer".  IFP is dedicated to advancing the art of cinema.  I urge new producers to attend as many panels and workshops through IFP as possible.  Stay open and receptive.  As a producer, you are the CEO of yourself. You are the company.  Always be ready for whatever opportunities come your way.  Working with IFP prepared me for the world of professional producing.  I'm still humbled by the success we had with Blue Caprice, but thanks for IFP, I feel it's deserved.
I realize I've just hit you with a lot of information, so to summarize here's a practical list you could follow.
Kim Jackson's advise for aspiring producers once the film is "in the can":
– Align yourself with an organization like IFP.
– Be open and receptive to criticism and feedback.
– It's not about you, it's about the film.
– Create a festival strategy that's realistic for the type of film you have.
– Manage expectations for yourself and your team before arriving at the festival.
– Hire a strong sales agent who is passionate about your film.
– Hire a great publicist for the film and perhaps yourself.
– Prioritize the goals for the film and your own career, they are separate.
– Enjoy the ride, and submerge yourself in what the festival is offering: screenings, panels, discussions, meetings and networking.
– Stay grounded and healthy, there's only one you.
– Dream big, because if you don't, someone else will be on that stage accepting the awards.
– Stay strong and keep up.
Now excuse me while I go take a small nap. I have to get ready for my next four projects.  We producers need all the sleep we can get.
Kim Jackson
Producer
Blue Caprice