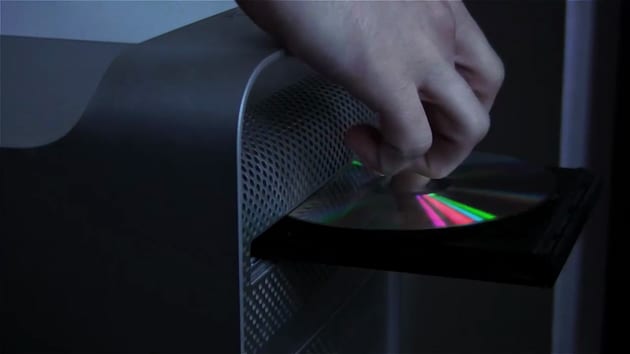 I had a disappointing experience the other day. After ordering a DVD of one of my favorite indie filmmaker's latest works, I popped it in my DVD player. I was excited to discover what extra goodies might await me on the disc. I was soon greeted by a black screen and a single, solitary 'Play' button.
This isn't the first time this has happened, and it always baffles me. Sure, physical media is dead, etcetera etcetera, we've heard it all before. But producing a DVD is still a great way for a filmmaker to capitalize on his or her creation. It makes your work into a physical product that movie buffs can add to their shelves and gives your fans an excuse to show their support with their wallets. Why not put a little more care into it?
Who cares?
Well you should, first of all. But you're probably asking yourself who would possibly care to see all of this extra stuff about your movie. Not everyone. But don't do it for everyone. Make the DVD for your future fans. Approach it from the perspective of a film historian and give them everything they could possibly want.
Treat your movie like it's for the most important film in the world. You should make it the resource for your film, packed to the brim with extra content. Widely available software like Apple's DVD Studio Pro and Adobe Encore make it easy to author a professional-caliber disc. Tutorials on the ins-and-outs of the software are a Google search away.
Behind-the-scenes
Be thinking about your assets while you're making the movie. Don't let it get in the way of anything, but keep it in mind. Having a production meeting? Someone surely has a Flip camera or an iPhone. Let it run in the corner. You'll thank yourself later when you realize that your genuine reaction to the news of that sudden production cataclysm was caught on video. That's the stuff that great behind-the-scenes docs are made of.
For the DVD of my first feature, The Lionshare, I remembered a documentary I had seen called Steal This Film that had a lot of themes in common with the movie. They also had made their raw interview footage available freely on their website. I was able to comb through it and edit a featurette that illustrated points as they related to the film. And it looks like I spent a lot of time and effort to make it especially for the disc when it really just took me the better part of an afternoon.
Frame the Conversation
Now, you may think this isn't your job. You've already done your job, and the film should speak for itself. This is still true. But think of the DVD not as a simple product or a marketing tool. Think of it as a companion to the piece itself. It should be an experience that complements the work. You have an opportunity to frame the conversation, and this will affect how your film is received.
A commentary is a great, easy, and fun way to provide context. Get key cast and crew involved. Invite them over with popcorn and beer while you discuss the movie as it plays. Encourage people to be frank with their opinions. There's nothing more fascinating than hearing the creators discuss what they didn't like, or how things took an unexpected turn from the original intention.  You might even learn things about the film you didn't realize yourself!
You also may be surprised at the closure this gives you on the work. It'll feel like you've put it to bed, so to speak.
Extra Extras
You probably have more material than you realize if you just give it a little thought. All those iPhone photos people snapped on set and uploaded to Facebook? Throw them all into a slideshow set to music. Adobe Encore and DVD Studio Pro make this so easy you might as well do it if you have the pics.
Undoubtedly there's a script and a soundtrack for the film. Put them in the DVD-ROM folder that people can access when they put the disc in their computer as a PDF and MP3. Extra value for work that's already been done. (Note: if you didn't write the script or compose the music, be sure you have permission to include these materials.)
And then there are the infamous Easter Eggs. Those fun bits and bobs that don't quite fit anywhere else, hidden in the menus. Bloopers are great for this, especially if you don't have the time (or desire) to create a whole reel. Create an invisible button accessible only by taking an unexpected turn on the menu. People love it when they find these hidden features, no matter what they are.
Then what?
Once you've authored your disc and burned copies for friends to test in their various players, it's time to sell the thing. There are several ways to go about this.
A print-on-demand service like Amazon's Create Space is easy and hassle free. You send them your burned disc and artwork, and after a proofing process, they make yourDVD available for sale on Amazon.com. They take a significant cut of the sale, but you are allowed to set the mark-up at whatever you like. And it's worth it to be able to tell someone they can search for your title on Amazon.com.
There's also the option of having the discs duplicated in bulk from a company like Discmakers. Keep some or all to sell yourself at screenings and events. If demand starts small, you'll be able to take orders on your own website and mail them out yourself. If this gets to be too much to handle, you can use a fulfillment service like Amazon Sellers. For a fee they will stock your units and fulfill the orders for you.
Digital media has been a great thing for film and filmmakers. But it's created a world saturated with media that's arguably perceived as disposable and ephemeral. Curators (but not gatekeepers) are more important than ever. Give someone a reason to care. Make your film a physical artifact.