IFP Announces Gotham Independent Film Awards "Bingham Ray Breakthrough Director" Series
by Website Update on November 11, 2013 in Uncategorized
November 21 – 23
Made in NY Media Center by IFP (30 John St. DUMBO, Brooklyn)
To celebrate the launch of IFP's new 'Screen Savers' member series, join us for free screenings of all five nominees for the "Bingham Ray Breakthrough Director" Gotham Independent Film Award. These films represent a diverse array of artistic visions, and signal the arrival of five unique new talents on the American independent scene.
These screenings are free for IFP members at the Individual level or higher. RSVP at the links below.
Stacie Passon's Concussion – RSVP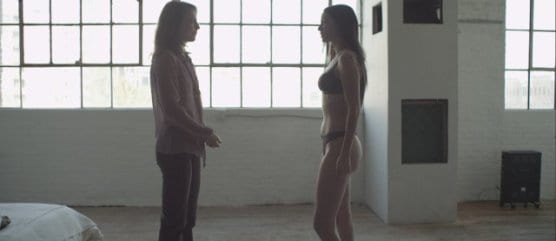 Thursday, 11/21 – Doors at 7PM, Screening at 7:30PM. Click Here to RSVP
An auspicious debut effort from writer-director Stacie Passon, Concussion is a poignant sexual examination of Abby Abelman (Robin Weigert, in a star-making, turn), a married and wealthy forty-something lesbian housewife who suffers a blow to the head, only to find herself re-examining every corner of her suburban New Jersey life in an effort to confront a mounting desire for something more. After purchasing a pied-à-terre in Manhattan, which she sets about renovating, Abby roams the city streets, remembering anew what it feels like to be sexy and desirable. Her pent-up libido begins to shake off its inhibitions, but her reawakened desire is not a take-home item, with her divorce-lawyer partner mired in a frenzied work life. Soon Abby sets in motion a double life as a high-end escort. Palpably sensual and deliciously contained, Concussion is a keen observation of the complicated contours in one woman's epic mid-life crisis.
Ryan Coogler's Fruitvale Station – RSVP

Friday, 11/22 – Doors at 6PM, Screening at 6:30PM. Click Here to RSVP
Winner of both the Grand Jury Prize for dramatic feature and the Audience Award for U.S. dramatic film at the 2013 Sundance Film Festival, director Ryan Coogler's Fruitvale Station follows the true story of Oscar Grant (Michael B. Jordan), a 22-year-old Bay Area resident who wakes up on the morning of December 31, 2008 and feels something in the air. Not sure what it is, he takes it as a sign to get a head start on his resolutions: being a better son to his mother (Octavia Spencer), whose birthday falls on New Year's Eve, being a better partner to his girlfriend Sophina (Melonie Diaz), who he hasn't been completely honest with as of late, and being a better father to Tatiana (Ariana Neal), their beautiful four year-old daughter. Crossing paths with friends, family, and strangers, Oscar starts out well, but as the day goes on, he realizes that change is not going to come easily. His resolve takes a tragic turn, however, when BART officers shoot him in cold blood at the Fruitvale subway stop on New Year's Day. Oscar's life and tragic death would shake the Bay Area – and the entire nation – to its very core.
Adam Leon's Gimme the Loot – RSVP

Friday, 11/22 – Doors at 8:30PM, Screening at 9PM. Click Here to RSVP
Featuring a post-screening Q&A with director Adam Leon. Malcolm and Sofia, two determined teens from the Bronx, are the ultimate graffiti-writers. When a rival gang buffs their latest masterpiece, they must hatch a plan to get revenge by tagging an iconic NYC landmark, but they need to raise $500 to pull off their spectacular scheme. Over the course of two whirlwind, sun-soaked summer days, Malcolm and Sofia travel on an epic urban adventure involving black market spray cans, illicit bodegas, stolen sneakers, a high stakes heist, and a beautiful, stoned girl whose necklace is literally their key to becoming the biggest writers in the City.
Alexandre Moors' Blue Caprice – RSVP


Saturday, 11/23 – Doors at 5PM, Screening at 5:30PM. Click Here to RSVP
Featuring a post-screening Q&A with director Alexandre Moors. The striking feature film debut of writer-director Alexandre Moors, Blue Caprice is a harrowing yet restrained psychological thriller about an abandoned boy lured to America into the shadows of a dangerous father figure.  Inspired by true events, Blue Caprice investigates the notorious and horrific Beltway sniper attacks from the point of view of the two perpetrators, whose distorted father-son relationship facilitated their long and bloody journey across America.  Marked by captivating performances by Isaiah Washington and Tequan Richmond, lyrical camerawork, and a unique and bold structure, Blue Caprice documents the mechanisms that lead its subjects to embrace physical violence. Blue Caprice paints a riveting portrait of 21st-century America and a haunting depiction of two cold-blooded killers that will endure long after the lights come up.
Amy Seimetz's Sun Don't Shine – RSVP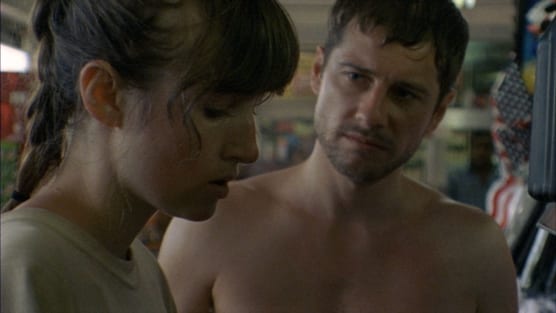 Saturday, 11/23 – Doors at 7:30PM, Screening at 8PM. Click Here to RSVP
Featuring a post-screening Q&A with actos Kentucker Audley and Kate Lyn Sheil. Written and directed by actress/filmmaker Amy Seimetz (Tiny Furniture & Upstream Color), Sun Don't Shine follows Crystal (Kate Lyn Sheil) and her boyfriend Leo (Kentucker Audley) on a tense and mysterious road trip through the desolate yet hauntingly beautiful landscape of central Florida. From the outset, the purpose of their journey is unclear, and the motivations behind their heated altercations and shady errands are hazy, but moments of tenderness illuminate the loving bond between the two that exists underneath their overt tensions. As the couple travels up the Gulf Coast, the disturbing details of their excursion gradually begin to emerge, revealing Crystal's sinister past and the couple's troubling future. Filmed on location in the environs of Seimetz's hometown of St. Petersburg, Florida, Sun Don't Shine is a subtly cryptic story driven by the powerful performances of its lead actors and its eerily poetic setting.
All screenings are open to IFP members at the Individual level or higher. To attend, RSVP at the below links, and bring a printed copy of your IFP member card to the screening. All members may bring one guest. Seating will be first-come, first-served. RSVP does not guarantee entry.
For more information on IFP membership, and to join or renew at 20% off the annual rate, click here.