Welcome to Alumni on Screen, October 2023 edition! To champion and signal boost our Gotham-supported projects, at the top of each month we'll have a rundown of alumni making their way into the world on screens both big and small.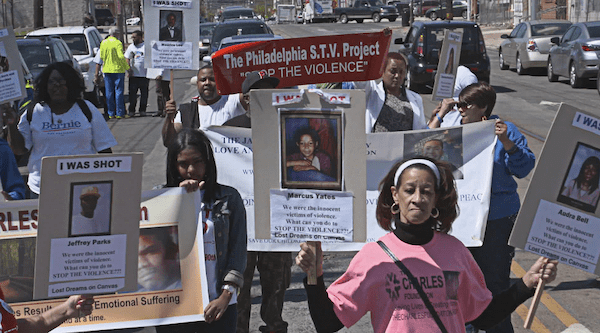 Set in Philadelphia, Murders that Matter follows African American, Muslim mother Movita Johnson-Harrell over four years as she transitions from victim of violent trauma into fierce advocate against it.
When her 18-year-old son Charles is murdered in 2011, Movita vows to make it her life's mission to stop the devastation on both sides of the gun. She creates the Charles Foundation which gives herself a platform to speak out on gun violence in the local Black community. Her voice resonates within the community, and the positive reception to her activism encourages her to run for state representative. Her neophyte campaign, driven by passion for one issue—gun control and stopping the killing of Black and brown men—is not enough to topple the incumbent, and in 2016, she loses.
Undeterred, she goes to work at the Philadelphia District Attorney's Office, but a year into the job, the Philadelphia Democratic Party leadership asks her to run in a special election for the state representative seat that she lost in 2016. This time Movita wins and becomes the first woman representative to wear a hijab in the Philadelphia State House.
Then a shocking revelation unravels it all.
Directed and produced by Marco Williams.
Gotham Alum: Murders That Matter is an alumnus of the 2019 Project Market.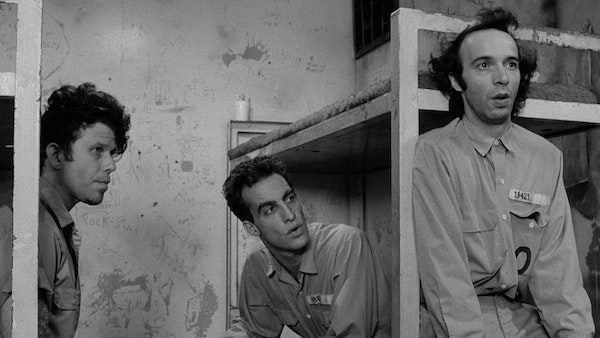 Stop me if you've heard this one before: a radio DJ (Tom Waits), a small-time pimp (John Lurie), and an oblivious Italian (Roberto Benigni) meet in a New Orleans prison, and wind up on the lam in the bayou, the entire adventure shot in majestic monochrome by Müller, whose keen eye for the images of America's grubby underbelly finds plenty of faded beauty to appreciate in the Big Easy and its surrounding bayous. The joke-like set-up will evolve into a laconic comic caper, a study in male standoffishness and self-isolation that finally epitomizes the Benigni character's broken-English credo: "It's a sad and beautiful world."
Directed by Jim Jarmusch and produced by Alan Kleinberg.
Gotham Alums: Down by Law is an alumnus of the 1986 Project Market.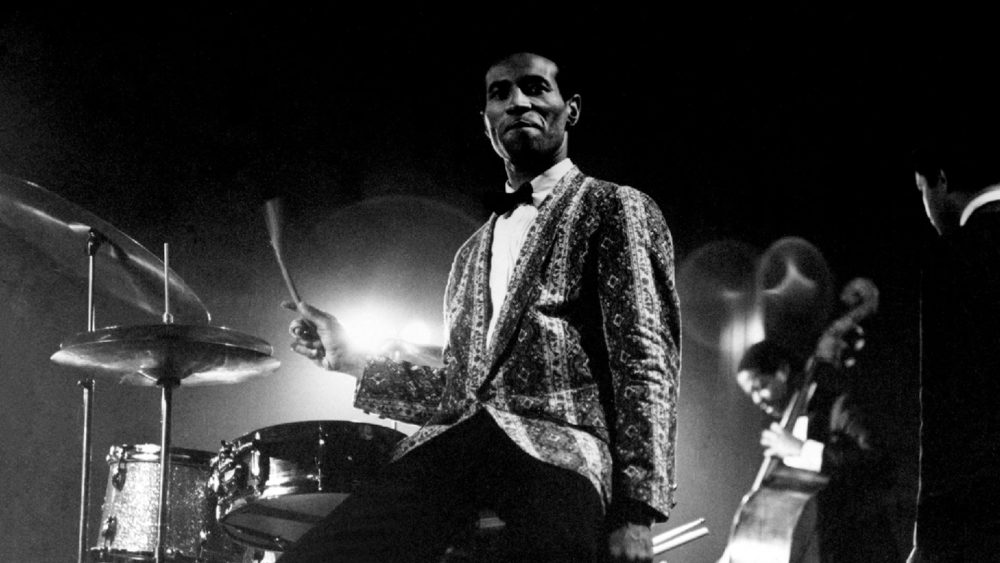 Max Roach was a musician whose far-reaching ambitions were inspired and challenged by the inequities of the society around him. His stunningly diverse seven-decade career marked him as one of the great musical artists of the 20th century and a pioneering cultural activist at times when the nation was steeped in racism. The film follows Roach across a rich and complicated life, years of now-legendary achievement, deep personal struggle, and the price he paid for his outspoken views. His was an epic musical journey — from the revolutionary Jazz of the 1940s to the Civil Rights years, through experiments in hip hop, multi-media works, and beyond.
Directed and produced by Samuel Pollard and Ben Shapiro.
Gotham Alum: Max Roach: The Drum Also Waltzes is an alumnus of the 2017 Gotham Week Project Market and is fiscally sponsored by The Gotham.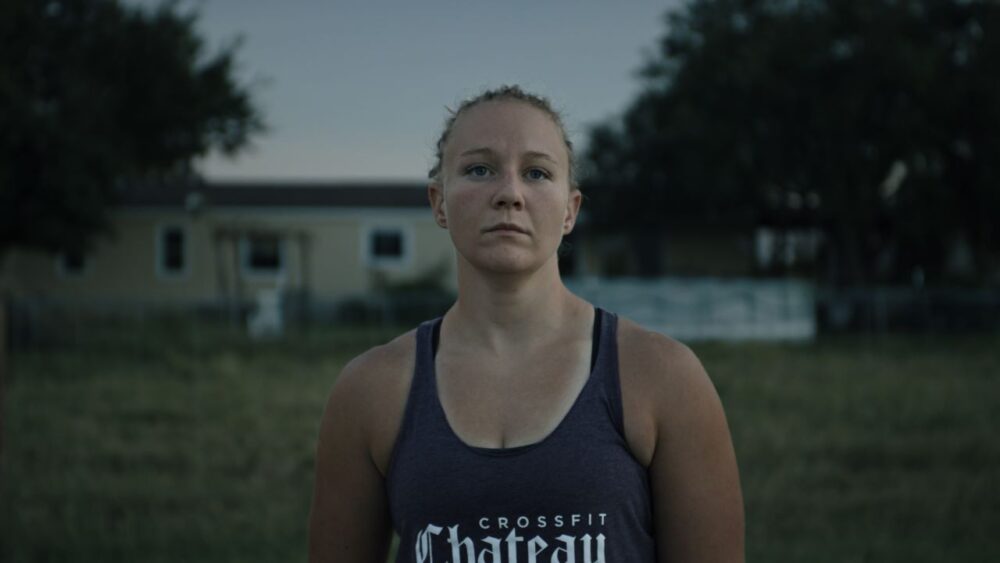 The incredible true story of Reality Winner in her own words. Filmed over five years, this is the only documentary about the young NSA whistleblower who exposed Russian interference in U.S. elections and went to jail for it. With exclusive access to Reality Winner and the media outlet involved in her arrest, this film also uncovers FBI evidence never before released. Would you risk your freedom to protect democracy?
Directed by Sonia Kennebeck and produced by Ines Hofmann Kanna and Sonia Kennebeck.
Gotham Alum: Reality Winner is an alumnus of the 2020 Gotham Week Project Market.
OCTOBER 13
Crumb Catcher
Nitehawk Williamsburg (Brooklyn Horror Film Festival)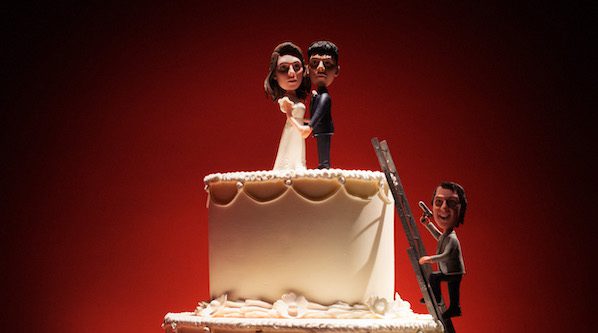 Shane and Leah are both in the publishing world, but that seems to be the one thing they have in common. Shortly after they arrive at their already fraught honeymoon at a [naturally] isolated cabin in the woods, they receive an unexpected visit from a self-described inventor and his blowsy wife who arrive with a hackneyed blackmail plan. Both funny and foreboding, the film builds a keen sense of dread that has a considerable payoff.
Directed by Chris Skotchdopole and produced by Jack Fessenden, Brian Devine, Chadd Harbold, Bonnie Timmermann, and James W. Skotchdopole.
Gotham Alum: Crumb Catcher is an alumnus of the 2022 Gotham Week Project Market.
OCTOBER 13
Queendom
School of Visual Arts (NewFest)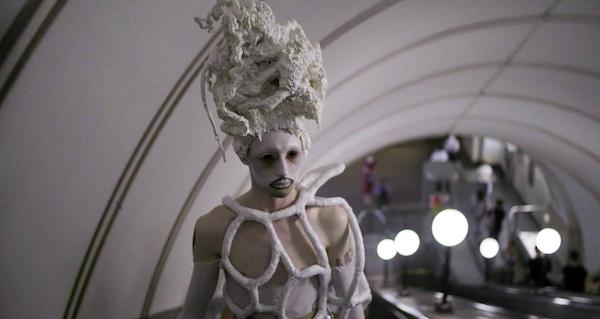 Gena, a 21-year-old queer artist from a small town in Russia, dazzles in otherworldly costumes she crafts from tape and found materials. As Putin's government increasingly encroaches on the rights of LGBTQ+ communities, Gena takes to the streets of Moscow, staging provocative performances that challenge the status quo. But her artistic activism comes at a price as political tensions in Russia escalate, jeopardizing her own personal freedom.
Director Agniia Galdanova's vivid documentary delves into Gena's extravagant subconscious creations and her search for free expression, illustrating how unleashing one's inner world can create ripples of change.
Directed by Agniia Galdanova and produced by Agniia Galdanova and Igor Myakotin.
Gotham Alum: Queendom is an alumnus of the 2022 Project Market.
OCTOBER 14
This Place
Nitehawk Prospect Park (NewFest)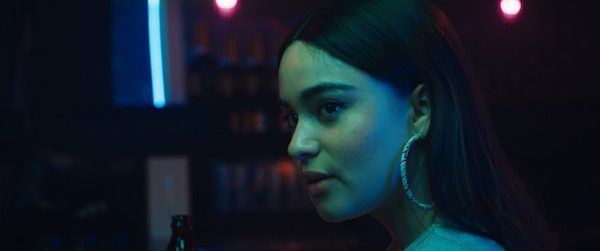 Led by star and co-writer Devery Jacobs (Reservation Dogs), This Place explores the stories of two women in Toronto: Kawenniióhstha, a half-Iranian, half-Mohawk poet searching for her estranged father, and Malai, a Tamil graduate student grappling with her own father's alcoholism.
Connected by complicated feelings towards their heritage and families, a palpable bond blooms between the women in director V. T. Nayani's artful debut. What results is an intricately crafted narrative that warmly bridges the gaps between their two worlds and reconciles the love they feel for each other.
Directed by V.T. Nayani and produced by Stephanie Sonny Hooker.
Gotham Alum: This Place is an alumnus of First Look 2022.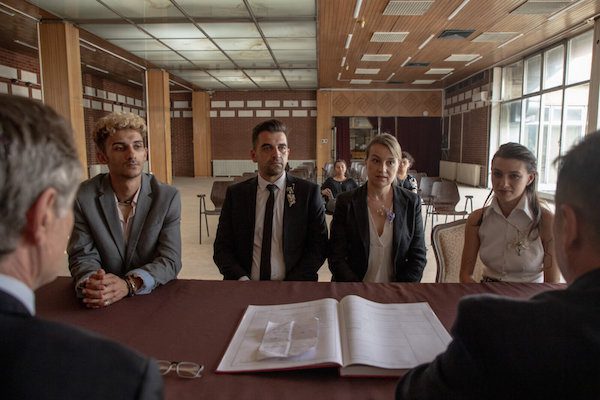 Dita never wanted to be a mother, but circumstances force her to raise her girlfriend's two daughters: tiny troublemaker Mia and rebellious teen Vanesa. With the addition of a few local queer folks in need of refuge, her house becomes a shelter of sorts for outcasts.
A battle of wills ensues as Dita and the kids continue to butt heads and become an unlikely family that must fight to stay together. From acclaimed NewFest alum Goran Stolevski (Of An Age), this winner of Venice's illustrious Queer Lion award is at its core a story about the universal truths of family — both the ones we're born into and the ones we find for ourselves.
Directed by Goran Stolevski and produced by Marija Dimitrova, Klaudia Śmieja-Rostworowska, Ankica Jurić Tilić, Beata Rzeźniczek, Milan Stojanović, and Blerta Basholli.
Gotham Alum: Housekeeping For Beginners is an alumnus of the 2019 Biennale College Cinema. Biennale College Cinema is an incubator program created with the artistic partnership of The Gotham.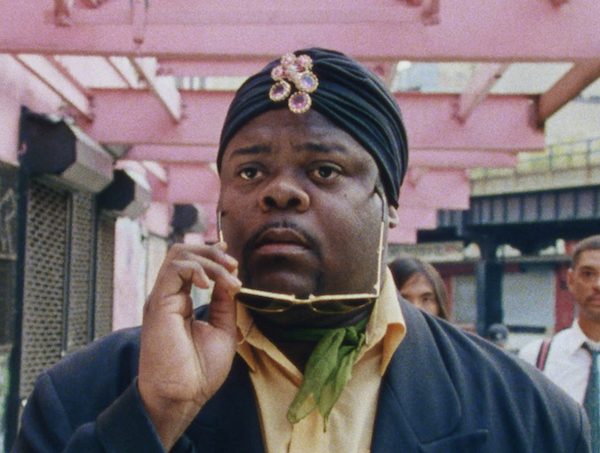 A spirited collective of queer, self-described "raging, atheist, meat-eating, HIV-positive, colored terrorists" fight back against conservative politicians on the streets of New York in Stephen Winter's wild guerilla satire. Calling out government apathy to the AIDS crisis—particularly as it affected communities of color—Chocolate Babies combines exuberant camp and searing societal anger into a radical statement of Black queer power that continues to endure.
At once exuding 90s resistance and evoking contemporary resilience, this SXSW award winner returns to NewFest (the film first screened at NewFest10) with the New York premiere of a glorious 4K restoration followed by a Q&A.
Directed by Stephen Winter and produced by Jason Kliot and Joana Vicente.
Gotham Alum: Chocolate Babies is an alumnus of the 1995 and 1996 Project Market.
OCTOBER 18
Fancy Dance
BAM (NewFest)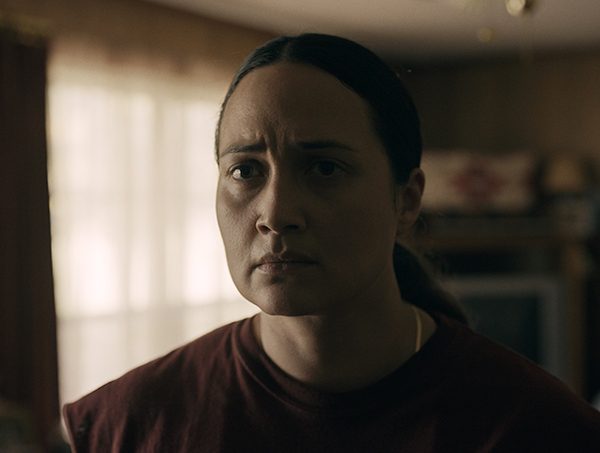 After her sister's disappearance, Jax (Lily Gladstone, Killers of the Flower Moon) takes on the role of caring for her niece, Roki, on the Seneca-Cayuga Reservation in Oklahoma. While tirelessly searching for her missing sister, Jax faces mounting family tensions and the looming threat of losing custody of Roki to her own father, Frank (Shea Whigham).
Determined to prevent this, Jax and Roki embark on a journey across the heartland to locate Roki's mother in time for a crucial powwow ceremony they cannot afford to miss. In her remarkable directorial debut, Erica Tremblay delves into the challenges Indigenous women confront in a colonized world and the unwavering strength they demonstrate while navigating an unforgiving justice system.
Directed by Erica Tremblay and produced by Deidre Backs, Erica Tremblay, Heather Rae, Nina Yang Bongiovi, and Tommy Oliver.
Gotham Alum: Fancy Dance is an alumnus of the 2021 Project Market.
OCTOBER 19
Tiger Stripes
Nitehawk Williamsburg (Brooklyn Horror Film Festival)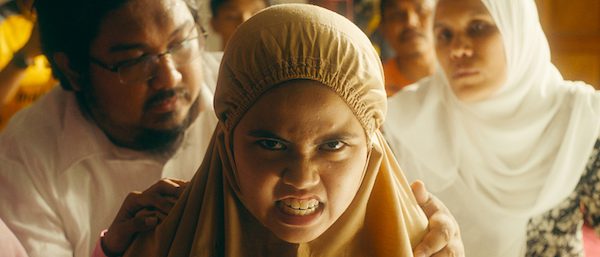 Zaffan struggles with puberty, discovering a terrifying secret about her physical self. Her failed attempts to conceal the inevitable lead her friends to find out who she really is, and they attack her. As Zaffan is further provoked by her own community, she soon learns that embracing her true self is the only answer to her freedom.
Directed by Amanda Nell Eu and produced by Foo Fei Ling, Patrick Mao Huang, Fran Borgia, Juliette Lepoutre, Pierre Menahem, Jonas Weydemann, Ellen Havenith, and Yulia Evina Bhara.
Gotham Alum: Tiger Stripes is an alumnus of the 2020 Project Market.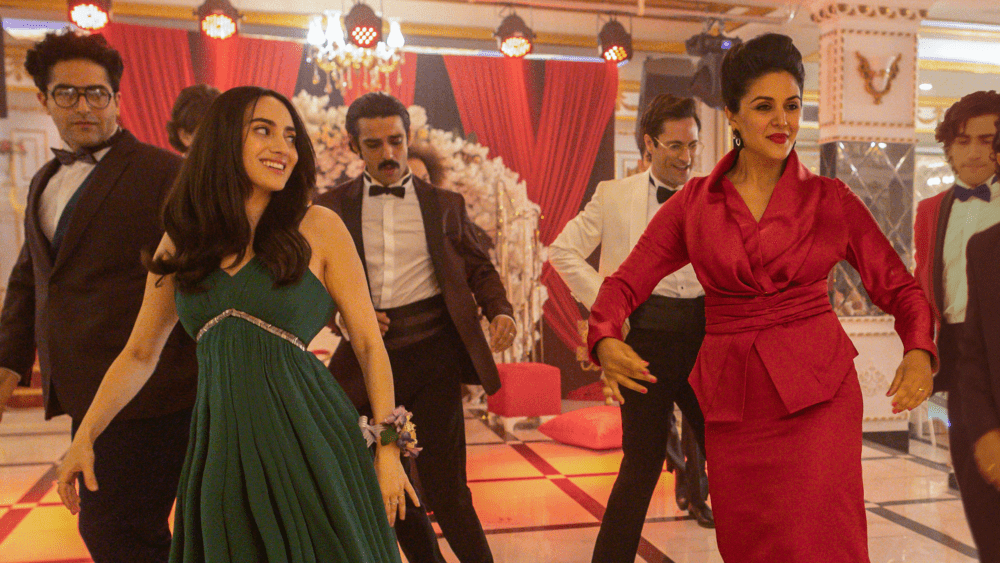 Coming from two countries at odds with each other, Iranian-American Leila (Layla Mohammadi) strives to find balance and embrace her opposing cultures, while boldly challenging the labels society is so quick to project upon her. When her family reunites in New York City for her father's heart transplant, Leila navigates her relationships from arms length in an effort to keep her "real" life separate from her family life. However, when her secret is unceremoniously revealed, so are the distinct parallels between her life and that of her mother Shireen (Niousha Noor). 
Punctuated by a bright color palette, snappy comedic relief, and vibrant dance numbers, The Persian Version delivers an honest portrayal of a woman who remains unapologetically herself, blended seamlessly into a heartfelt story about family, belonging, and the undeniable influence of pop music. Winning both the Audience Award and the Waldo Salt Screenwriting Award in Dramatic Competition at this year's Sundance Film Festival, writer-director-producer Maryam Keshavarz delivers a universal and timely story of the Iranian and the Iranian-American experience.
Directed by Maryam Keshavarz and produced by Peter Block, Luca Borghese, Anne Carey, Ben Howe, Maryam Keshavarz and Cory Neal.
Gotham Alum: The Persian Version is an alumnus of the 2019 Project Market.
OCTOBER 21
Hummingbirds
School of Visual Arts (NewFest)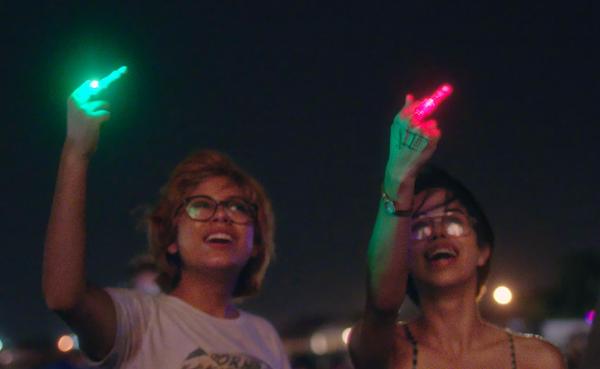 On the Texas border, best friends Silvia and Beba dance, read tarot, make music, and savor the long summer nights of their youth. Yet, their carefree facades conceal a fragile future as they're stuck in an endless immigration process in a politically divided America. Much like their hometown, they inhabit two worlds without truly belonging to either.
In this vigorous documentary — honored with the Jury Grand Prix at the recent Berlinale Generation 14plus — Silvia and Beba wield the camera, turning its lens on themselves and their surroundings. The result is a montage of home footage that captures the uncertainty of their predicament while highlighting the unwavering joy they carry with them through life's ups and downs.
Directed by Silvia Del Carmen Castaños and Estefanía "Beba" Contreras and produced by Jillian Schlesinger, Miguel Drake-McLaughlin, Leslie Benavides, Ana Rodriguez-Falco, Diane Ng, and Rivkah Beth Medow.
Gotham Alum: Hummingbirds is an alumnus of the 2021 Project Market.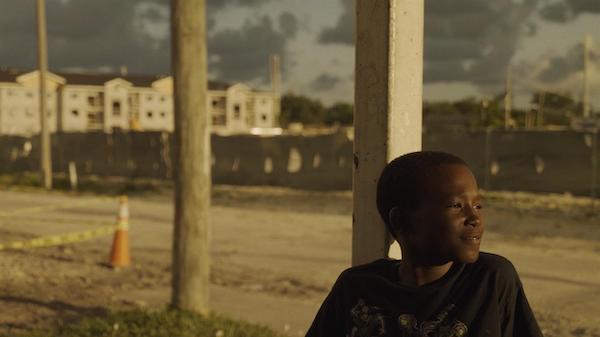 Miami is ground-zero for sea-level-rise. When residents of the Liberty Square public-housing community learn about a $300 million revitalization project, they know that this sudden interest comes from the fact that their neighborhood is located on the highest-and-driest ground in the city. Now they must fight a new form of racial injustice—Climate Gentrification.
Razing Liberty Square is a character-driven verité documentary that weaves personal stories in and out of the larger social justice narrative of Climate Gentrification. The stories originate at the intersection of race, climate, and socio-economic gentrification and interrogate assumptions of who matters—and who doesn't—and about land and who controls it.
Directed by Katja Esson and produced by Katja Esson, Ann Bennet, Corinna Sager, and Ronald Baez.
Gotham Alum: Razing Liberty Square is an alumnus of the 2021 Project Market.
You can find our month-by-month Alumni on Screen blog posts here.
If your project is an alumnus of The Gotham programs and is being released this month, and you do not see it listed here, please contact us at [email protected]