Welcome to Alumni on Screen, November 2023 edition! To champion and signal boost our Gotham-supported projects, at the top of each month we'll have a rundown of alumni making their way into the world on screens both big and small.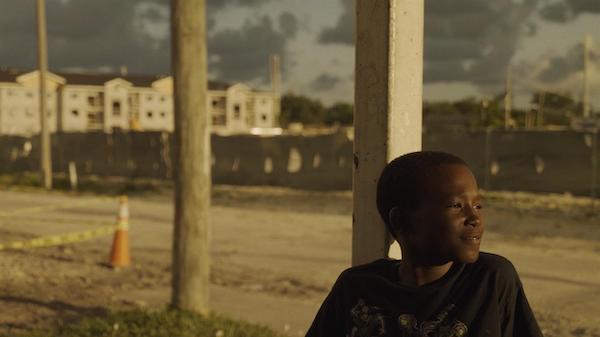 Miami is ground-zero for sea-level-rise. When residents of the Liberty Square public-housing community learn about a $300 million revitalization project, they know that this sudden interest comes from the fact that their neighborhood is located on the highest-and-driest ground in the city. Now they must fight a new form of racial injustice—Climate Gentrification.
Razing Liberty Square is a character-driven verité documentary that weaves personal stories in and out of the larger social justice narrative of Climate Gentrification. The stories originate at the intersection of race, climate, and socio-economic gentrification and interrogate assumptions of who matters—and who doesn't—and about land and who controls it.
Directed by Katja Esson and produced by Katja Esson, Ann Bennet, Corinna Sager, and Ronald Baez.
Gotham Alum: Razing Liberty Square is an alumnus of the 2021 Project Market.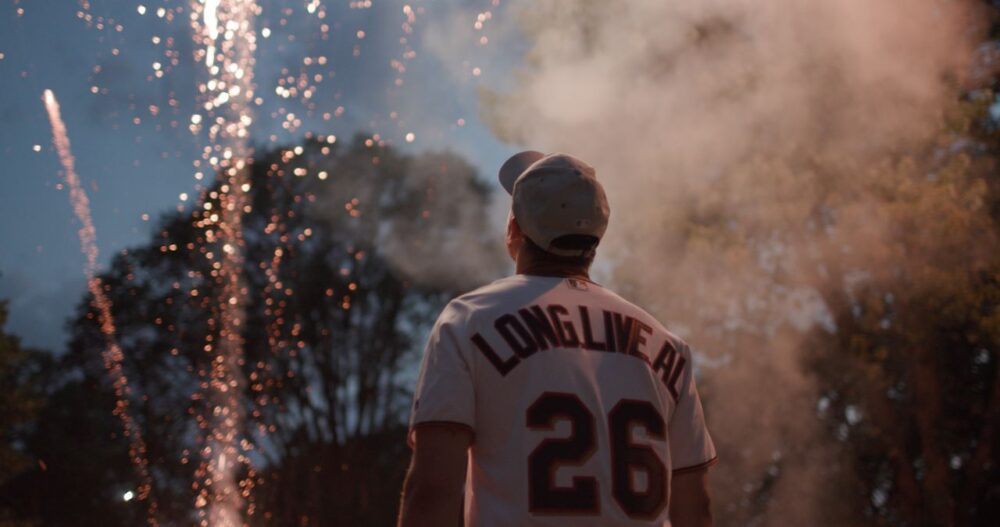 The US healthcare system is the most expensive in the world; almost half of all Americans reportedly struggle to pay for health care. Pay or Die explores the crushing financial reality for millions of insulin dependent Americans living with diabetes, as pharmaceutical companies push the price of this life saving medication to exorbitant levels, making record breaking profits. This is only further bolstered by the government's lack of regulation..
Pay or Die voices the stories of families struggling to afford their life saving medications in one of the richest countries in the world: the United States. The film trails a distraught Minnesota family desperate for answers after their son Alec dies at the age of 26 from rationing his insulin only weeks after aging off his parents health insurance. In Oregon, a mother and daughter who both live with type one diabetes become homeless due to the exorbitant cost of their medication and are forced to join the plight of medical refugees who are leaving the US to source affordable medication in other countries. A newly diagnosed woman must rethink her future to factor in her new economic reality. This enraging and enlightening film lays bare the human cost of the United States' insulin affordability crisis, and serves as a call to action against the medical-industrial complex that monetizes our bodies and lives.
Directed by Rachael Dyer and Scott Alexander Ruderman and produced by Rachael Dyer, Scott Alexander Ruderman, and Yael Melamede.
Gotham Alum: Pay or Die is an alumnus of the 2022 Project Market.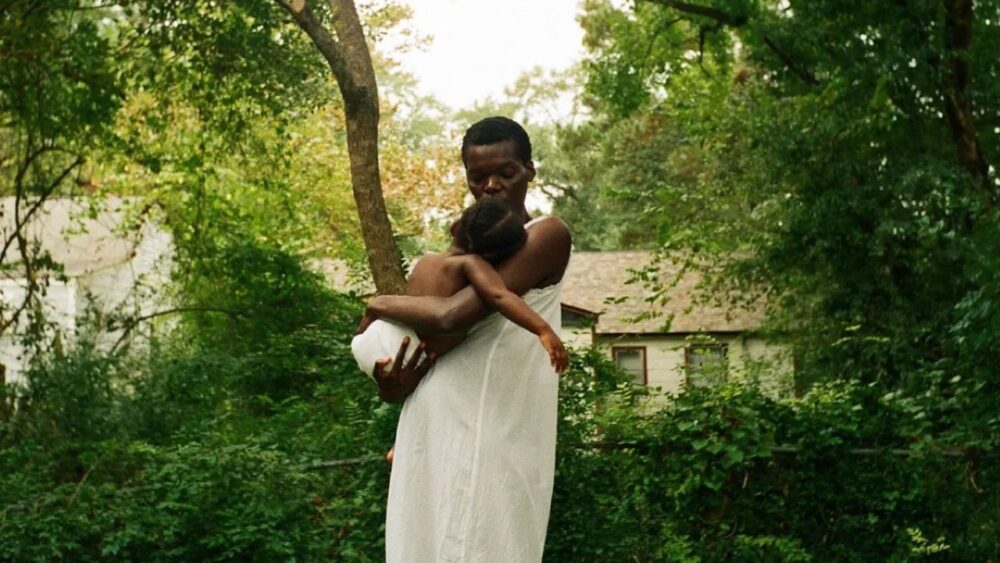 One of the most visually striking, profoundly moving American moviemaking debuts in years, Raven Jackson's All Dirt Roads Taste of Salt is an arresting immersion into a young woman's inner world, filmed and edited with an extraordinary tactility and attention to the tiniest detail. This impressionistic journey skips ahead and back through decades to tell the story of Mack, whose upbringing in rural Mississippi is touched by grace, dotted with heartbreak, and always carried aloft by the surrounding natural beauty. As she ages, she loses loved ones and gains others, while making decisions that change the course of her life, and that of her beloved sister. Relying on sounds and images to tell her story, and employing minimal dialogue, Jackson has created something breathtakingly quiet and ultimately transporting—a spiritual tribute to the moments, feelings, and connections that make a life. An A24 release.
Directed by Raven Jackson and produced by Maria Altamirano, Mark Ceryak, Barry Jenkins, and Adele Romanski.
Gotham Alums: All Dirt Roads Taste of Salt is an alumnus of the 2019 Project Market.
NOVEMBER 3
Hollow Tree
Museum of the Moving Image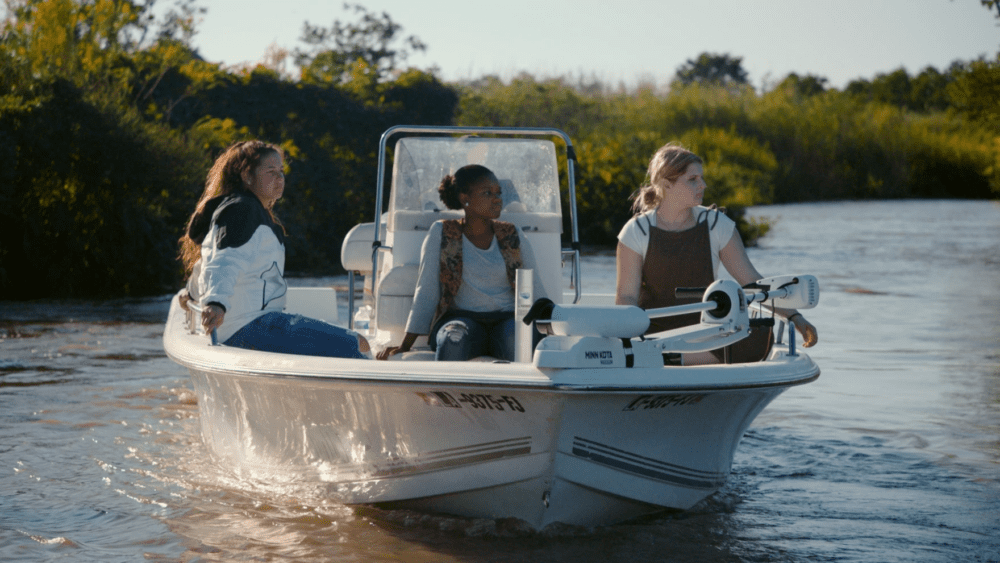 At a time of severe environmental crisis—rising water levels, storm surges, rapid land degradation—three teenagers come together to face the climate reality in their home state of Louisiana. In so doing, they connect with their roots in a new way. An experiment in documentary filmmaking in a time of climate crisis, Hollow Tree won the Audience Award and Best Louisiana Feature Award at the New Orleans Film Festival where it made its world premiere. This special presentation will be followed by a discussion between director Kira Akerman and landscape architect Kate Orff (SCAPE), moderated by director and cinematographer Kirsten Johnson (Dick Johnson Is Dead, Cameraperson).
Directed by Kira Akerman and produced by Monique Walton and Chachi Hauser.
Gotham Alum: Hollow Tree is an alumnus of the 2020 Project Market and is fiscally sponsored by The Gotham.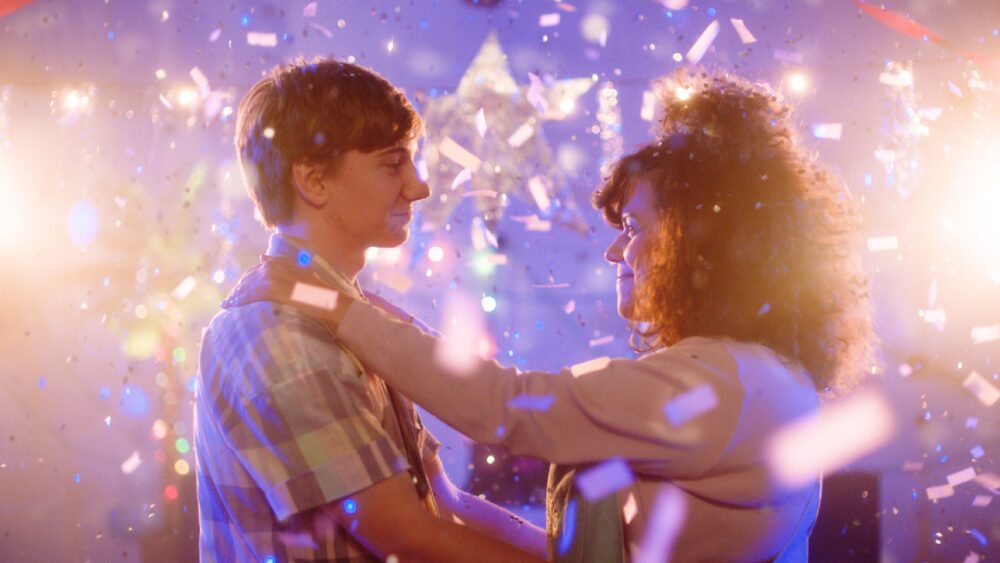 What if you could rewrite your adolescence? In this high school reunion movie turned inside out, filmmaker Cecilia Aldarondo embarks on a fantastical quest to reconcile her tortured teen years. She 'goes back' in more ways than one, tracking down old foes and friends alike, and re-staging her most primal humiliations while casting herself as a teenager.
In a cathartic, time-bending process of letting go, Cecilia is forced to confront the flawed memories she's held onto for years. Oscillating between present and past, hallucination and reality, You Were My First Boyfriend is a hybrid documentary that explores the power of adolescent fantasy, the subtle violence of cultural assimilation, and the funhouse mirror of time's passage. Perhaps we will all learn something about growing older and making peace with the things that haunt us.
Directed by Cecilia Aldarondo and Sarah Enid Hagey and produced by Ines Hofmann Kanna and Cecilia Aldarondo.
Gotham Alum: You Were My First Boyfriend is a New True Stories Grantee.
NOVEMBER 4
Poison
Metrograph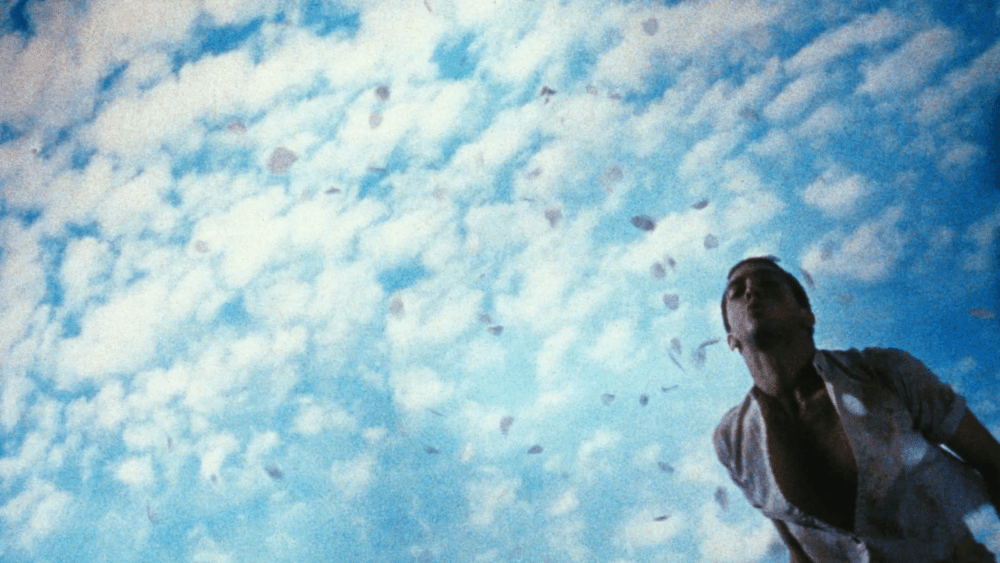 The second feature directed by Todd Haynes—the Oscar-nominated filmmaker of Far from Heaven and Carol—this groundbreaking American Indie was the most fervently debated film of the early 1990s and a trailblazing landmark of queer cinema. Inspired by the writings of Jean Genet, Poison deftly interweaves trio of transgressive tales-"Hero," "Horror" and "Homo"-that build toward a devastating climax. A work of immense visual invention, Haynes' spectacular follow-up to his legendary Superstar: The Karen Carpenter Story is audacious, disturbing and thrillingly cinematic.
Directed by Todd Haynes and produced by Christine Vachon.
Gotham Alum: Poison is an alumnus of the 1989 & 1990 Project Market.
Director Jason Osder crafts the rarest of cinematic objects: a found-footage film that unfurls with the tension of a great thriller. On May 13, 1985, a longtime feud between the city of Philadelphia and the Black liberation group MOVE came to a deadly climax. By order of local authorities, police dropped military-grade explosives onto a MOVE-occupied rowhouse. TV cameras captured the conflagration that quickly escalated—resulting in the tragic deaths of eleven people, including five children, and the destruction of 61 homes. It was only later discovered that authorities decided to "let the fire burn."

Using only archival news coverage and interviews, Osder brings to life one of the most tumultuous and largely forgotten clashes between government and citizens in modern American history.
Directed and produced by Jason Osder.
Gotham Alum: Let the Fire Burn is an alumnus of the 2010 Project Market.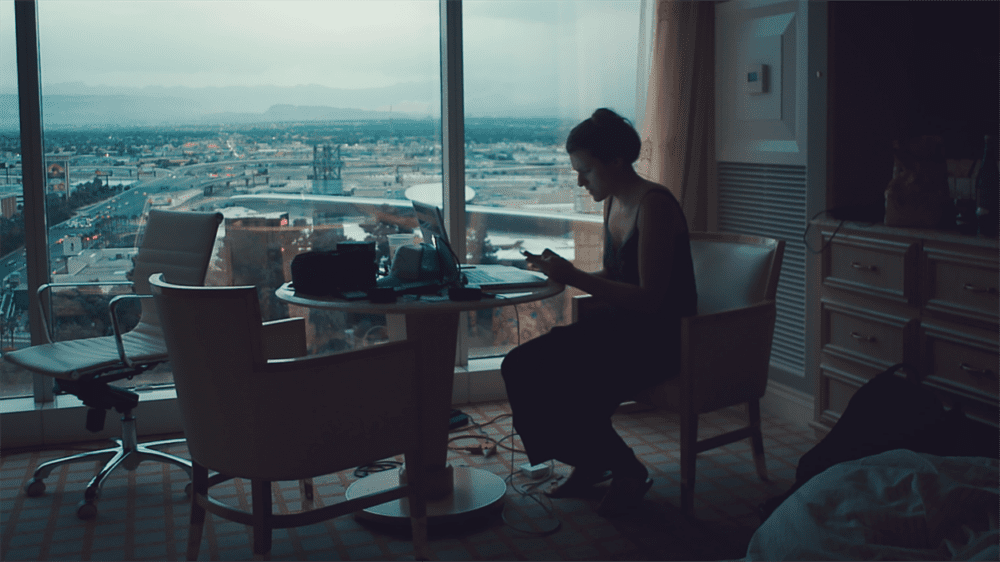 Grieving the suicide of a friend, Frances Henderson heads to Las Vegas, the suicide capital of the nation, to seek answers. There she learns about the shocking death of a local teenager who leaped from the roof of the city's tallest casino. While investigating the suicide epidemic further, she finds that the city is also burdened by a national problem scrambling to bury decades of nuclear excess in a nearby mountain. Artfully maneuvering between two stories burgeoning with existential questions, This Much We Know masterfully links these seemingly disparate subjects of self-annihilation and environmental issues into something supernatural, unforgettable, and transcendent. Inspired by the book 'About A Mountain' by John D'Agata.
Directed by Frances Henderson and produced by Joey Carey and Keith Miller.
Gotham Alum: This Much We Know is an alumnus of the 2016 Project Market.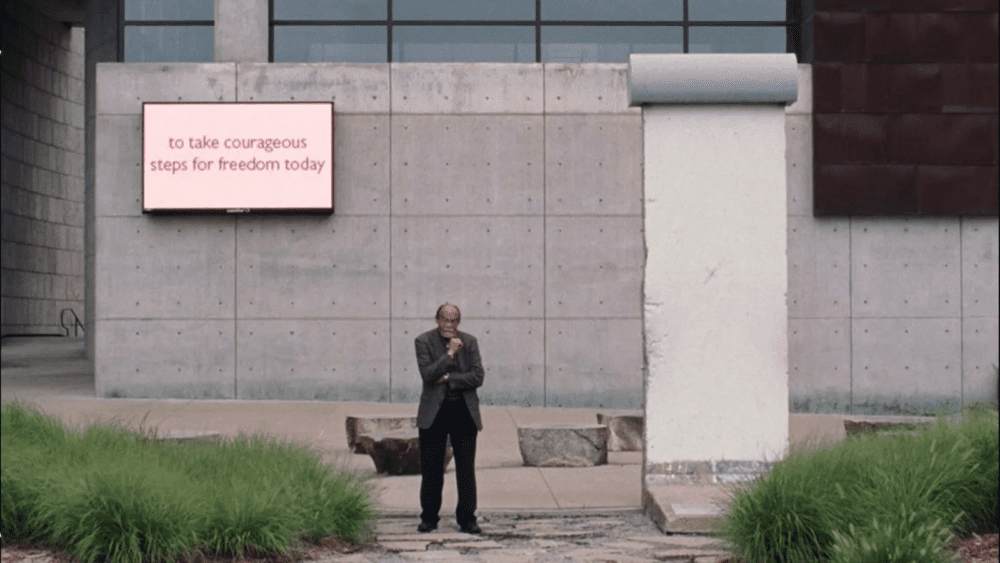 A cockeyed history of the fall of the Berlin Wall that never leaves American soil, Stephens and Velez's film is the result of an 18-month tour to visit all 75 US locations where sections of the wall have been placed on public display. Through interviews with the owners and caretakers of these relics, The American Sector wakens the ghosts of the Cold War, while also shedding light on certain perennial pathologies in American culture. "An exemplary work of cinema as political action."—Richard Brody, The New Yorker
Directed by Courtney Stephens and Pacho Velez and produced by Pacho Velez.
Gotham Alum: The American Sector is an alumnus of the 2018 Project Market.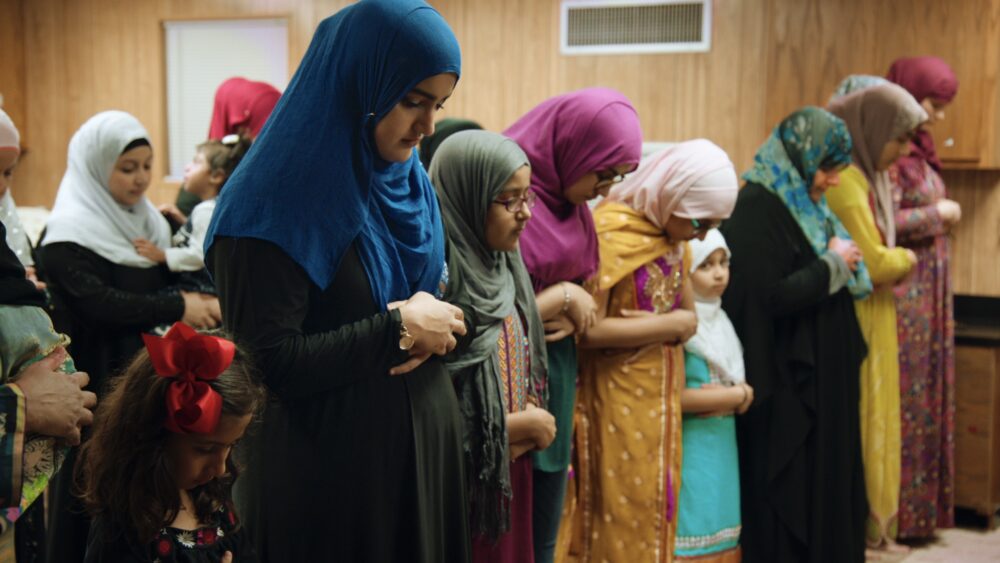 A Texas town is thrown into the national spotlight when the local mosque erupts in flames. After decades of harmony, the small Muslim community of Victoria watches their cherished place of worship reduced to ash. With the fire ruled an arson and a local man arrested as the suspect, this small South Texas town must confront its own troubled history and its consequences in the present. From the trial of the suspect to the rebuilding of the mosque, A TOWN CALLED VICTORIA presents a nuanced portrait of a community confronting hate in its own midst, and grappling with deep-seated racial, religious, political, and economic rifts to find a collective way forward.
Directed by Li Lu and produced by Anthony Padone and Li Lu.
Gotham Alum: A Town Called Victoria is an alumnus of the 2019 Television Series Lab and 2019 Project Market.
NOVEMBER 17
unseen
DCTV Firehouse Cinema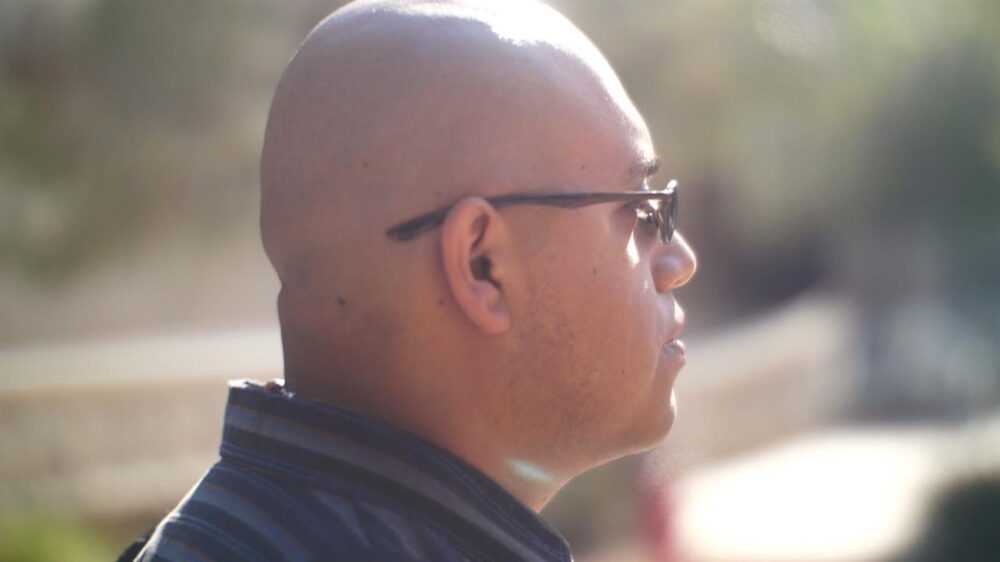 Most people dream of a better future. Pedro, an aspiring social worker, is no different. But as a blind, undocumented immigrant, Pedro faces political restrictions to obtain his college degree, secure a job as a health care provider, and support his family. As he finally graduates, uncertainty looms over Pedro. What starts as a journey to provide mental health for his community ultimately transforms into Pedro's path towards his own healing. Through experimental cinematography and sound, Unseen reimagines a cinema accessible for blind/low vision audiences, while exploring the intersections of immigration, disability, and mental health.
Directed by Set Hernandez and produced by Day Al-Mohamed and Félix Endara.
Gotham Alum: unseen is an alumnus of the 2022 Documentary Feature Lab and 2022 Project Market.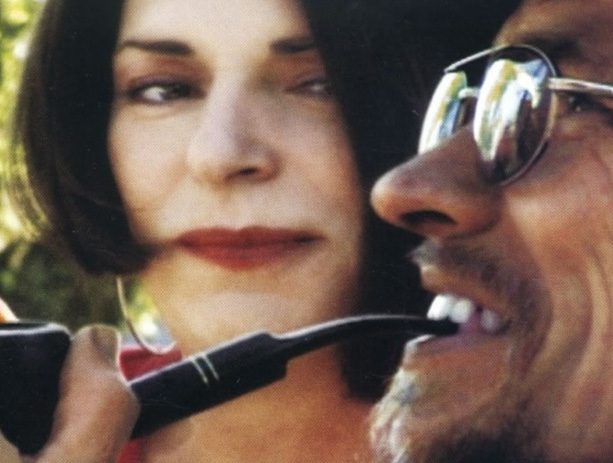 This acclaimed documentary follows the story of Robert Eads, a trans man dying of ovarian cancer. While indisputably a victim of systemic transphobia and medical malfeasance from the American healthcare system, Eads' status as a trans elder among his chosen family shows him as the beating heart of an incredibly warm and life-affirming community. Southern Comfort, named for the then Atlanta-based national trans conference, presents the common struggles and common understandings among trans men in the 90s with clear-eyed empathy by filmmaker Kate Davis.
Directed and produced by Kate Davis and co-produced by Elizabeth Adams.
Gotham Alum: Southern Comfort is an alumnus of the 2000 Project Market.
NOVEMBER 26
Joonam
Museum of the Moving Image
Filmmaker Sierra Urich grew up in rural Vermont, a place and an upbringing far removed from Iran, the homeland of her mother, Mitra, and grandmother, Behjat. Only knowing Iran through family stories, food, and holidays, and with the prospect of travel to the country a seemingly impossible dream, she embarks on a personal quest to make sense of her fractured Iranian identity. Navigating barriers of language and culture (not to mention the complications of geopolitical conflict and displacement), Sierra turns to Mitra and Behjat to construct a moving, sometimes painful, often disarmingly funny portrait of three generations of women and their complex relationships to an Iran of the past. Named for a Farsi term of endearment, Joonam is a personal film that echoes common experiences of the Iranian diasporic community, and will speak to anyone affected by the dislocation of the immigration experience.
Directed by Sierra Urich and produced by Keith Wilson.
Gotham Alum: Joonam is an alumnus of the 2020 Project Market and a New True Stories Grantee.
NOVEMBER 29
Make Me Famous
Nitehawk Williamsburg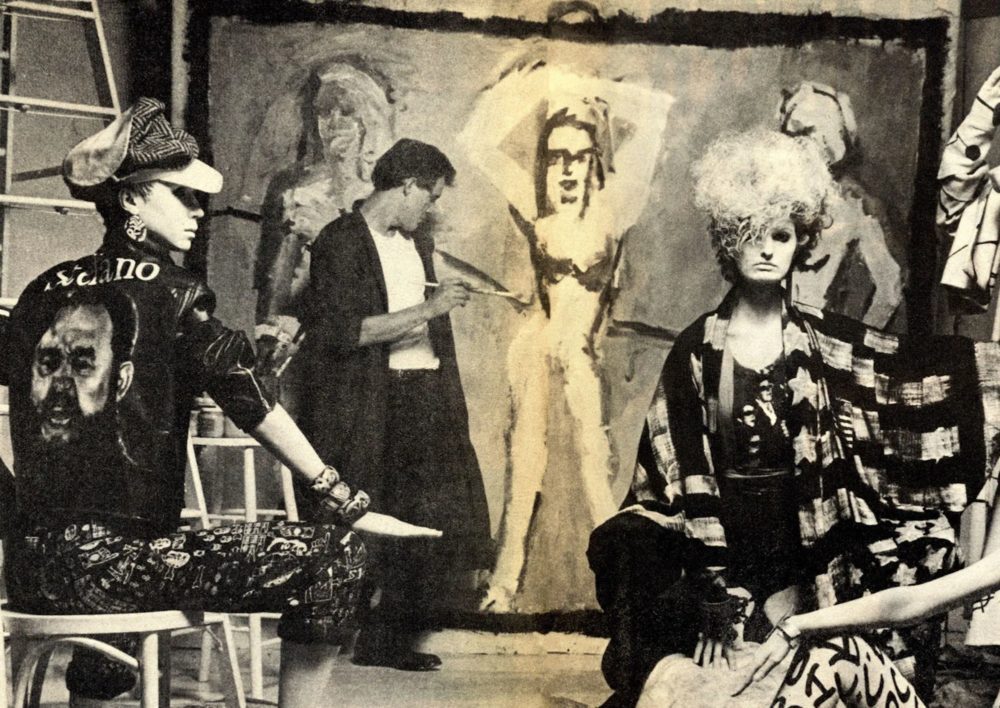 A madcap romp through the 1980's NYC art scene amid the colorful career of painter, Edward Brezinski, hell-bent on making it. What begins as an investigation into Brezinski's legacy and mysterious disappearance becomes a sharp, witty portrait of NYC's 1980s downtown art scene resulting in an irresistible snapshot of an unknown artist that captures the spirit of an iconic era.
Directed by Brian Vincent and Produced by Heather Spore and Brian Vincent.
Gotham Alum: Make Me Famous is an alumnus of the 2019 Project Market.
You can find our month-by-month Alumni on Screen blog posts here.
If your project is an alumnus of The Gotham programs and is being released this month, and you do not see it listed here, please contact us at [email protected]