Welcome to Alumni on Screen, March 2023 edition! To champion and signal boost our Gotham-supported projects, at the top of each month we'll have a rundown of alumni making their way into the world on screens both big and small.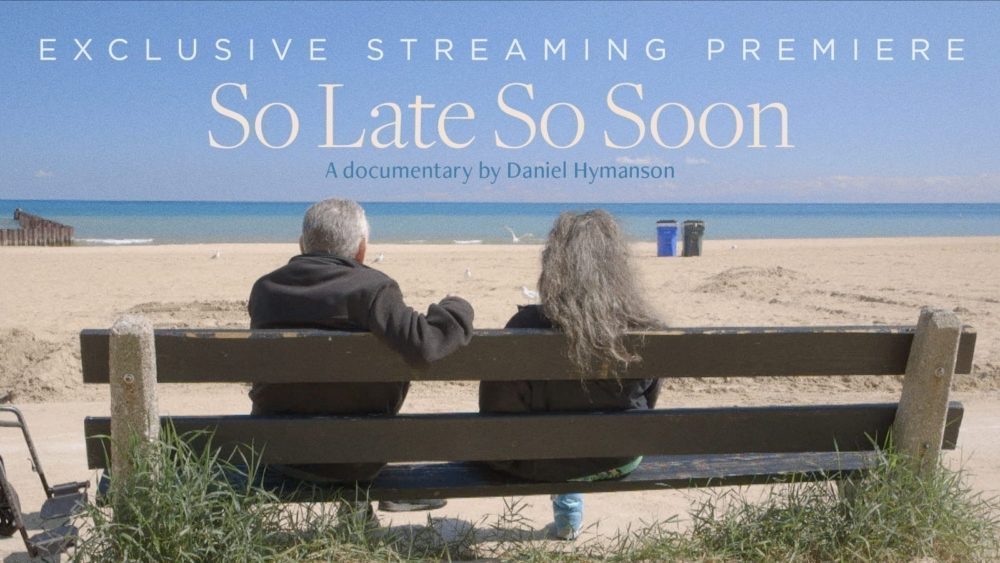 Half a century into their marriage, Chicago artists Jackie and Don Seiden approach the fragility of old age in their own distinct ways. Jackie, notorious for her unbounded energy, is constantly on the move, inspired to create works of art while also maintaining the couple's multistory, brightly painted Victorian home. Don steadily sketches in his notebook while confronting alarming realities about his health. Director Daniel Hymanson filmed the Seidens on and off for five years, capturing the hardships of aging as well as a view into enduring companionship. The result is a charming, intimate, and ultimately life-affirming study of a unique couple facing mortality together.
Directed by Daniel Hymanson and produced by Kellen Quinn.
Gotham Alum: So Late So Soon is an alumnus of the 2017 Gotham Week Project Market.
MARCH 1
Boycott
Available on VOD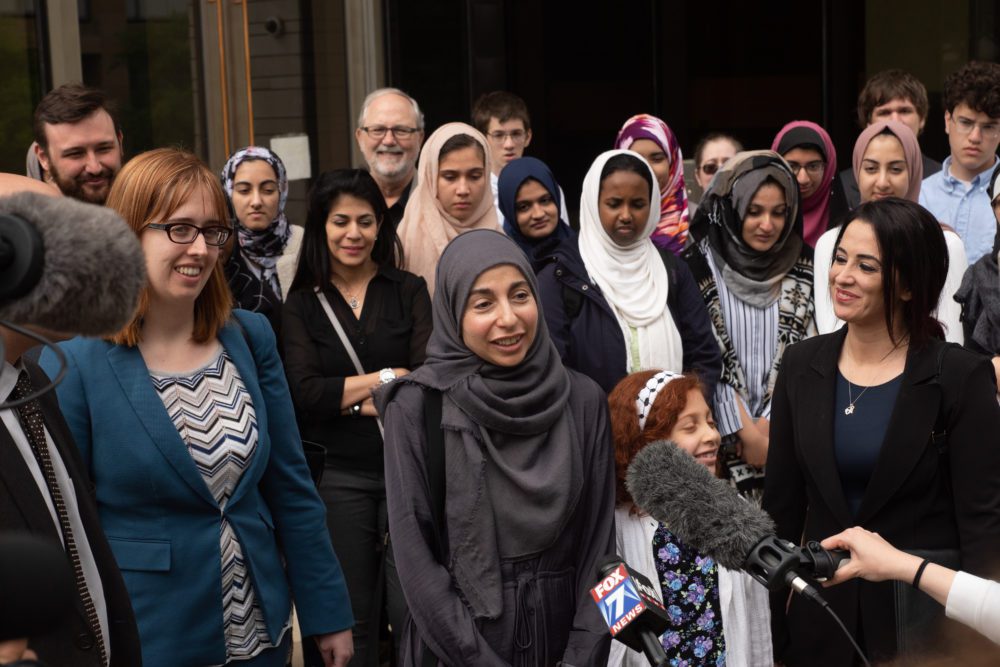 Boycott follows the stories of a news publisher in Arkansas, an attorney in Arizona, and a speech therapist in Texas, who, when forced to choose between their jobs and their political beliefs, launch legal battles that expose an attack on freedom of speech across America. The film traces the impact of state legislation passed in 34 states designed to penalize individuals and companies that choose to boycott Israel due to its human rights record. A legal thriller with "accidental plaintiffs" at the center of the story, Boycott is a bracing look at the far-reaching implications of anti-boycott legislation and an inspiring tale of everyday Americans standing up to protect our rights in an age of shifting politics and threats to freedom of speech.
Directed by Julia Bacha and produced by Suhad Babaa and Daniel J. Chalfen.
Gotham Alum: Boycott is an alumnus of the 2021 Gotham Week Project Market.
MARCH 3
The Holly
Cinema Village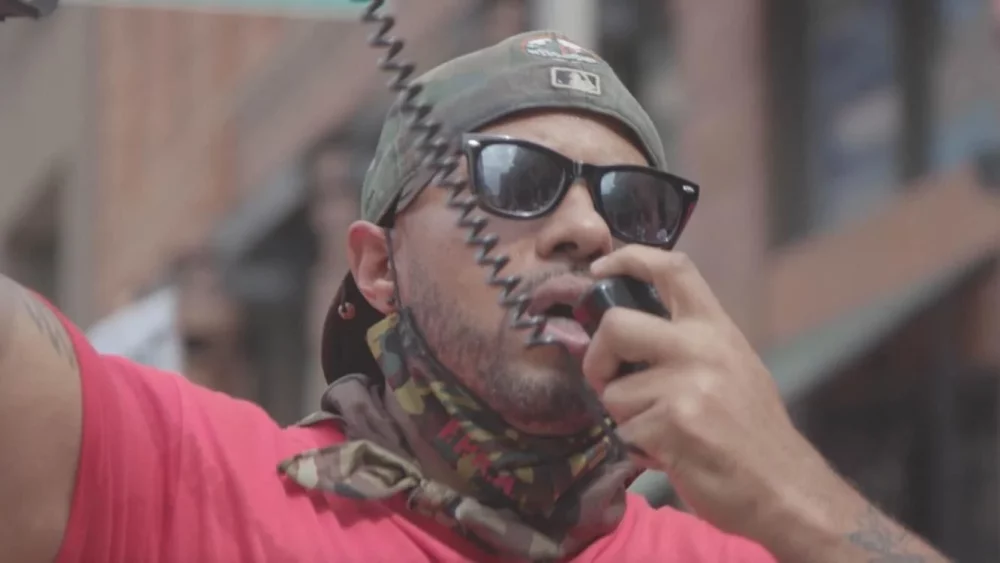 Terrance Roberts is a former gang leader who appears to have escaped his past. Ten years from his days in prison, he is a prominent anti-gang activist whose community work made him the face of a high-profile redevelopment of Denver's civil rights landmark, Holly Square. But, as the redevelopment is coming to fruition, Roberts shocks the city by shooting a young gang member—at his own peace rally.
Journalist Julian Rubinstein, who grew up in Denver, moves back and begins looking into the case. He finds himself caught up in a world of informants, gang members, activists and developers uneasily coexisting in a rapidly gentrifying community. The Holly is also available to rent on VOD.
Directed by Julian Rubinstein; written by Julian Rubinstein, Lyman Smith, and Chelsea Jackson; and produced by Donnie L. Betts, Dia Sokol Savage, Sarah Dowland, and Julian Rubinstein.
Gotham Alum: The Holly is an alumnus of the 2015 Gotham Week Project Market.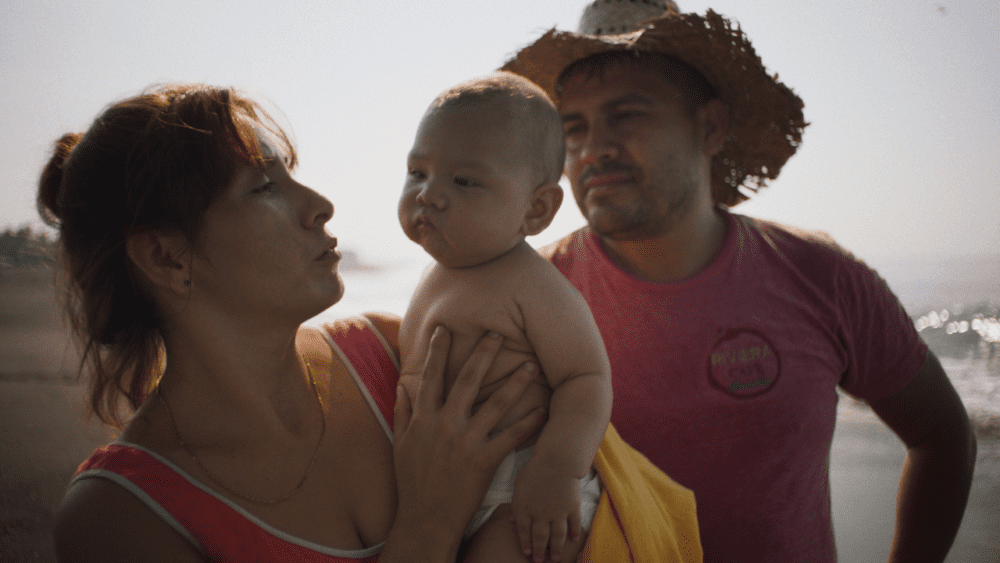 Sansón's life is defined by borders—between Mexico and the US, between freedom and incarceration, between fact and fiction. While serving two life sentences for murder, he grapples with the ways he has traversed these borders in conversation with his interpreter-turned-friend, filmmaker Rodrigo Reyes (499). Told through dramatic reenactments, Sansón and Me reveals one man's attempt to reconcile things that have happened to him and things he has brought on himself. At the same time, Reyes' interrogates the ethical implications of his own transformation of Sansón's life into art.
Directed by Rodrigo Reyes and produced by Su Kim.
Gotham Alum: Sansón and Me is an alumnus of the 2021 Gotham Week Project Market.
MARCH 5
La Bonga
MoMA's Doc Fortnight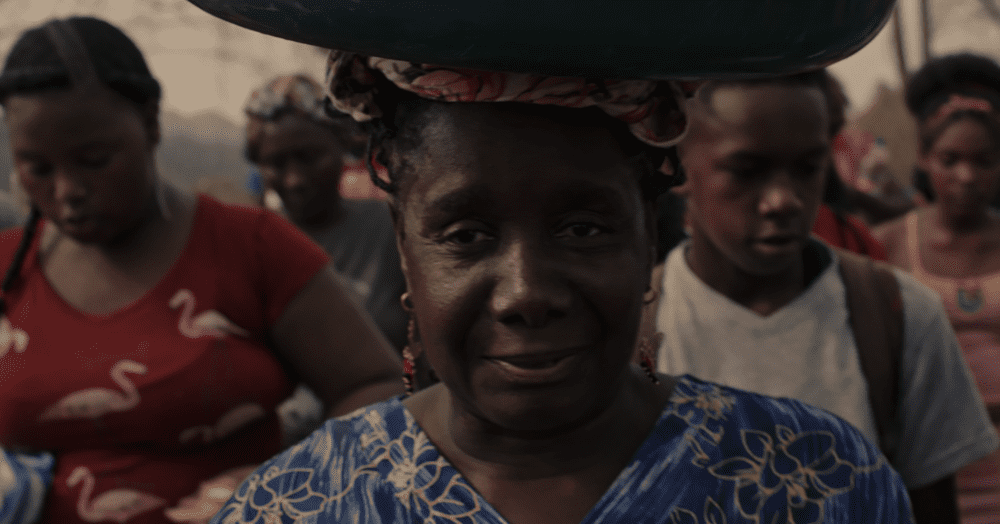 The village of La Bonga received a middle-of-the-night death threat in the midst of Colombia's civil war, prompting the entirety of its Afro-Colombian community to flee for safety. Twenty years later, their mud-hut homes have vanished into the jungle. Sebastian Pinzón Silva and Canela Reyes's accomplished debut feature accompanies these former inhabitants in their return journey, on foot, to a village that now only exists in their memory. Village matriarch Maria de los Santos leads the physical and spiritual journey, which culminates in a powerful testament to the importance of home, regardless of the crises that might befall it.
Directed by Sebastián Pinzón Silva and Canela Reyes; produced by Gabriella García-Pardo.
Gotham Alum: La Bonga is an alumnus of the 2021 Documentary Feature Lab.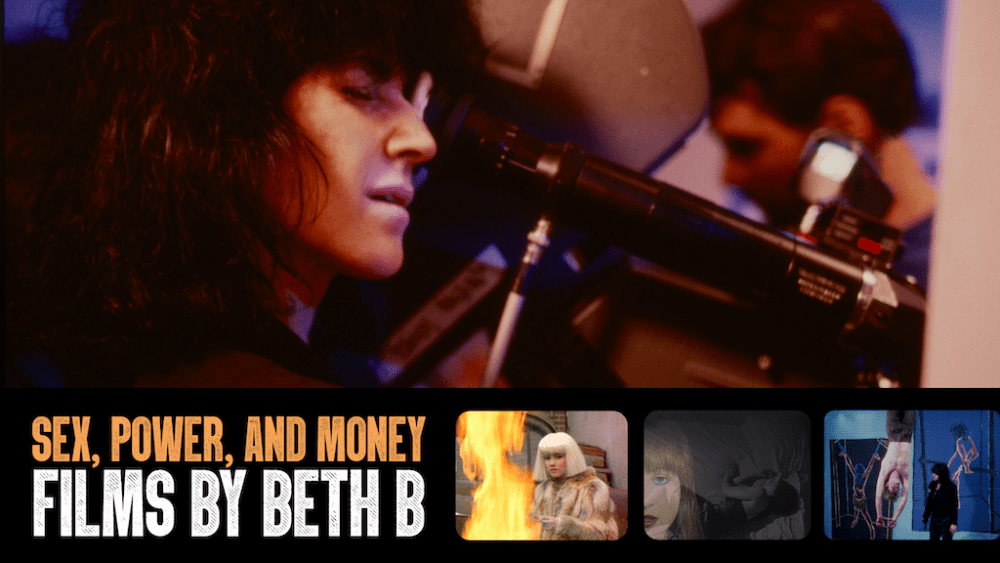 Beth B made an immediate and meteoric impact on the New York City's art scene after graduating from the School of Visual Arts in 1977, producing Super 8 films with partner Scott B that invented a cinematic analog to the No Wave avant-garde in music. Her uncompromising innovative work as a solo artist has accelerated and expanded through time, as is proven by this cross-section of her extraordinarily prolific career to date, which includes her two provocative narrative features, Salvation! (1987) and Two Small Bodies (1993); a selection of her sui generis documentary feature films; and several short films—like Thanatopsis (1991), one of several collaborations with Lydia Lunch—that bring together aspects of fiction and non-fiction. A long-overdue Downtown showcase for a true Downtown legend.
Gotham Alums: featured in this Beth B retrospective are two Gotham alum films: Exposed (Gotham Week Project Market 2009) and Lydia Lunch – The War is Never Over (2019 Gotham Week Project Market.)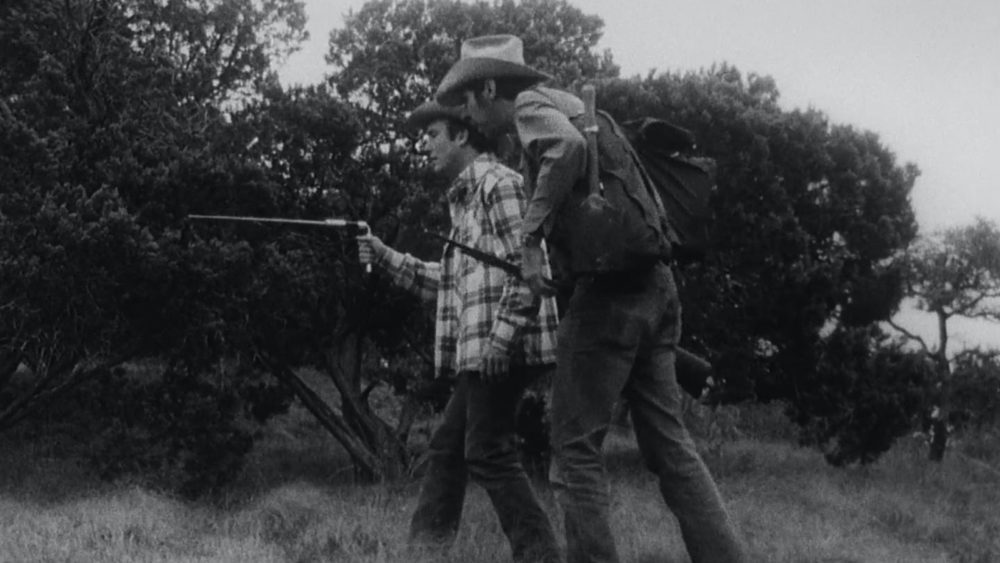 Originally a 16mm black and white film, The Whole Shootin' Match is about two middle-age country boys and close friends Lloyd (Lou Perryman) and Frank (Sonny Carl Davis) who work as partners on assorted manual labor jobs in order to scrape by. In search of fast cash and a quick fix to the otherwise dilapidated circumstances of their lives, Lloyd and Frank come up with an idea that they hope will bring them steady cash flow, only to find the associates they've entrusted with their plan have deceived them. Disenfranchised by the inequality of life, Frank and Lloyd are confronted with the battle between perseverance and wearying reality.
Directed by Eagle Pennell; written by Eagle Pennell and Lin Sutherland; and produced by Lin Sutherland.

Gotham Alum: The Whole Shootin' Match is an alumnus of the 1979 Gotham Week Project Market.
MARCH 17
Drylongso
Film at Lincoln Center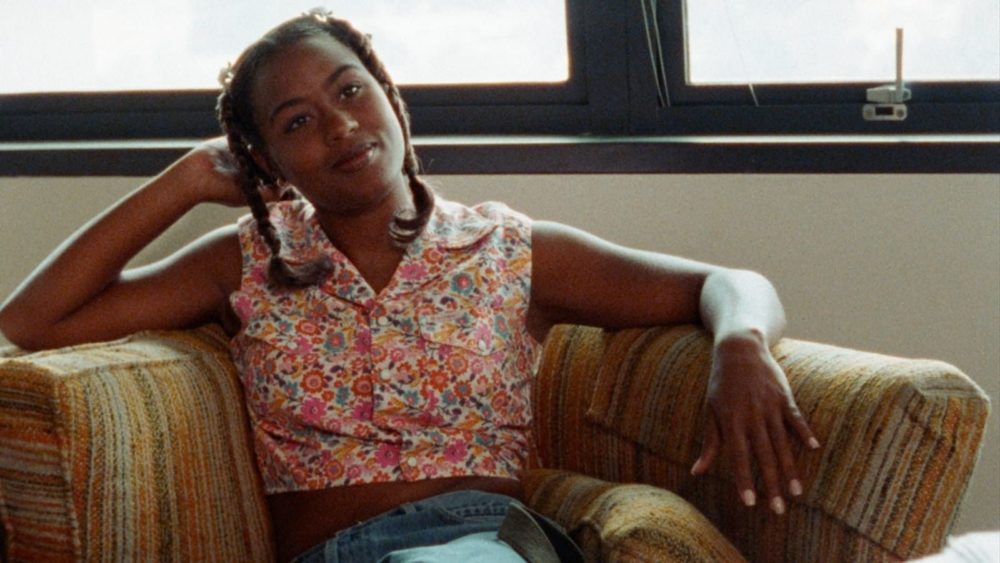 Cauleen Smith's 1998 feature debut, a landmark in American independent cinema, follows Pica (Toby Smith), a woman in a photography class in Oakland, as she begins photographing the young Black men of her neighborhood, having witnessed so many of them fall victim to senseless murder and fearing the possibility of their becoming extinct altogether. This project serves as a point of departure for Smith to explore Pica's relationship with her family, as well as her relationship with a friend (April Barnett) who becomes the victim of an enigmatic and elusive serial killer lurking in the background. An enduringly rich work of DIY filmmaking, Drylongso remains a resonant and visionary examination of violence (and its reverberations), friendship, and gender
Directed and produced by Cauleen Smith.
Gotham Alum: Drylongso is an alumnus of the 1998 Gotham Week Project Market.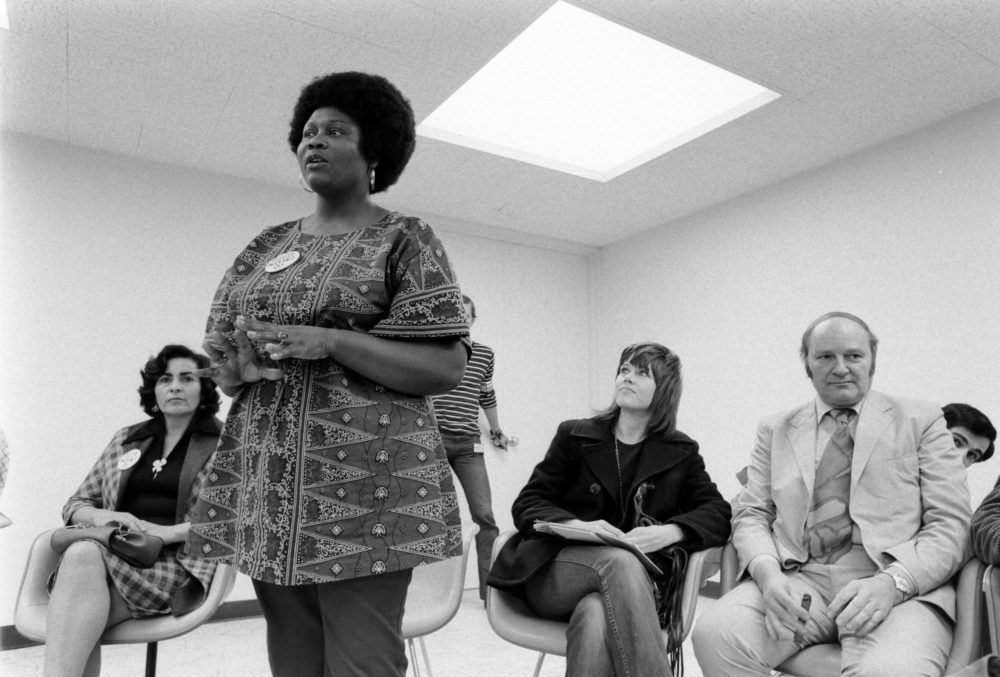 After losing her job as a hotel worker in Las Vegas, Ruby Duncan joined a welfare rights group of mothers who defied notions of the "welfare queen." In a fight for guaranteed income, Ruby and other equality activists took on the Nevada mob in organizing a massive protest that shut down Caesars Palace.
Directed by Hazel Gurland-Pooler; written by Hazel Gurland-Pooler and Sunita Prasad; and produced by Hazel Gurland-Pooler and Nazenet Habtezghi.
Gotham Alum: Storming Caesars Palace is an alumnus of the 2021 Documentary Feature Lab.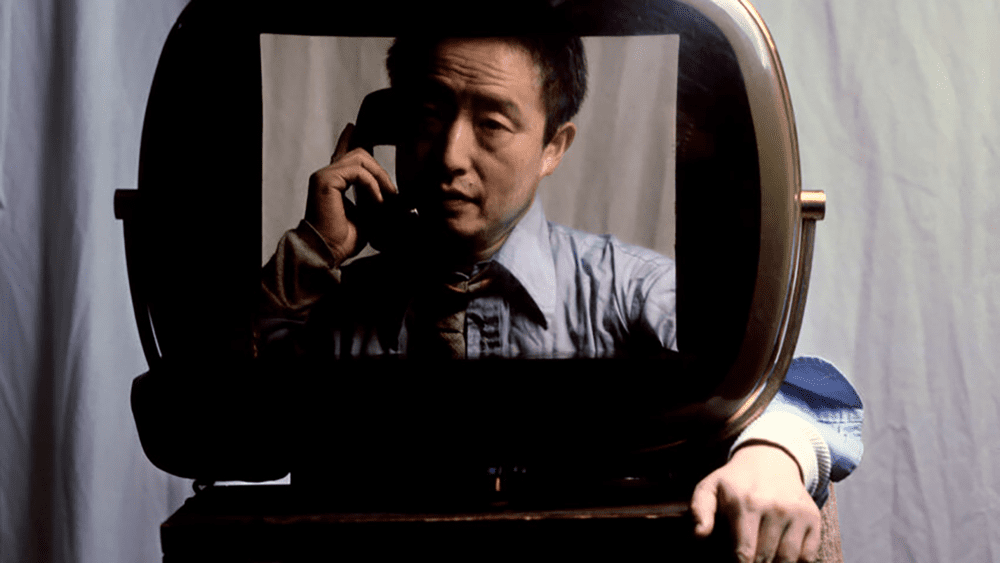 The quixotic journey of Nam June Paik, one of the most famous Asian artists of the 20th century, who revolutionized the use of technology as an artistic canvas and prophesied both the fascist tendencies and intercultural understanding that would arise from the interconnected metaverse of today's world.
Directed by Amanda Kim and produced by Jennifer Stockman, David Koh, Amanda Kim, Amy Hobby, Jesse Wann, and Mariko Munro.
Gotham Alum: Nam June Paik: Moon is the Oldest TV is a New True Stories Grantee.
You can find our month-by-month Alumni on Screen blog posts here.
If your project is an alumnus of The Gotham programs and is being released this month, and you do not see it listed here, please contact us at [email protected]