Welcome to Alumni on Screen, June 2021 edition! To champion and signal boost our Gotham-supported projects, at the top of each month we'll have a rundown of alumni making their way into the world on screens both big and small.

JUNE 4
Life & Life
Brooklyn Film Festival
Screening virtually & in-person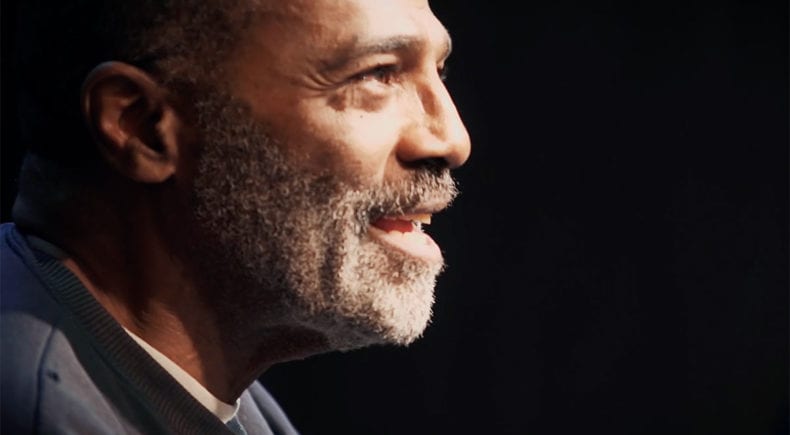 Life & Life focuses on pressing criminal justice issues in America as seen through the life of recent parolee Reggie Austin, an engaging, talented musician who committed murder 40 years ago. Through his story, Life & Life uncovers the consequences of unjust sentencing and parole practices and the interplay of racism, drug addiction and mass incarceration. It ventures into questions of rehabilitation and redemption, and the futility of overlong sentences. It asks, How long is long enough?
Directed and written by NC Heiken; produced by Lee Child, NC Heikin, Nicole London, Jessica Wolfson.
Gotham Alum: Life & Life is fiscally sponsored by The Gotham and an alumnus of the 2017 Gotham Week Project Market.
JUNE 4 – 13
2021 Sheffield Doc/Fest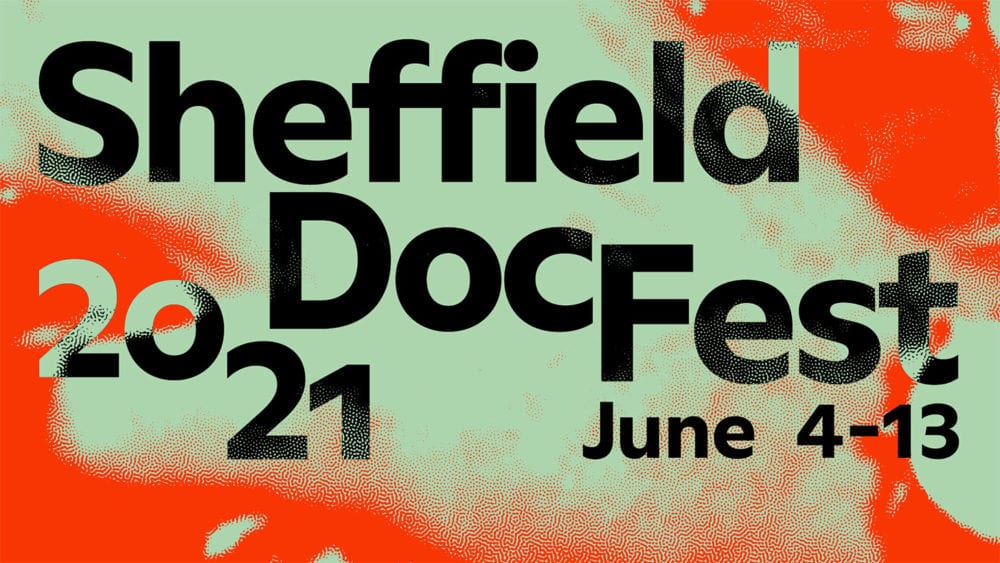 Sheffield Doc/Fest is an international documentary film and arts festival and marketplace with a mission to spark imaginations and empower our capacity for change by celebrating, championing and debating documentary film and art as a collective form of engagement. We're thrilled to see a total of eight Gotham-supported films participating at Sheffield this year, including three films screening at the festival and five participating in Sheffield's Industry Program. Learn more about The Gotham alums at Sheffield 2021.
JUNE 9 – 20
2021 Tribeca Festival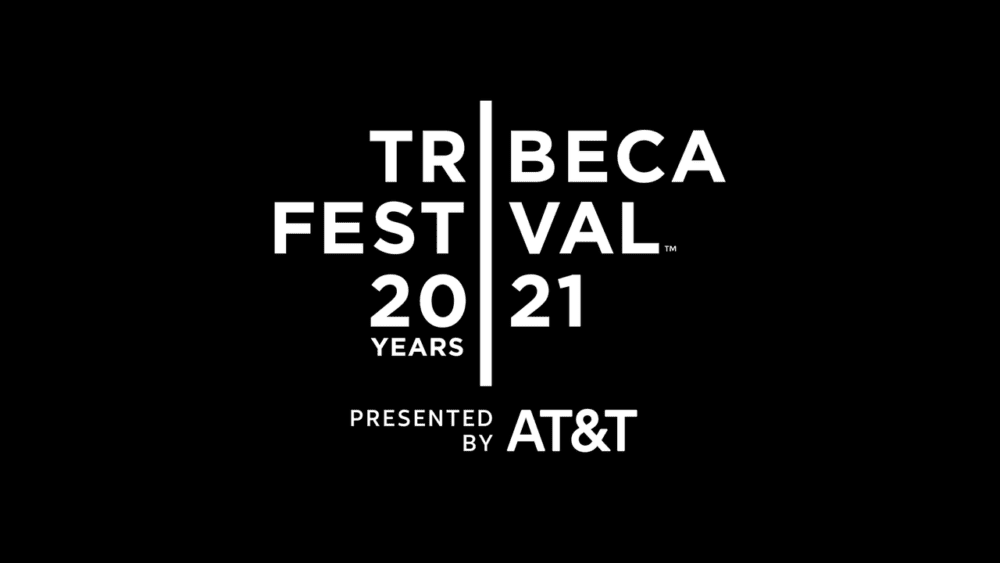 The Tribeca Festival brings artists and diverse audiences together to celebrate storytelling in all its forms, including film, TV, VR, gaming, music, and online work. With strong roots in independent film, Tribeca is a platform for creative expression and immersive entertainment. Tribeca champions emerging and established voices; discovers award-winning filmmakers and creators; curates innovative experiences; and introduces new technology and ideas through premieres, exhibitions, talks, and live performances. We're thrilled to see a total of twelve Gotham-supported projects screening at Tribeca this year. Learn more about The Gotham alums at Tribeca 2021.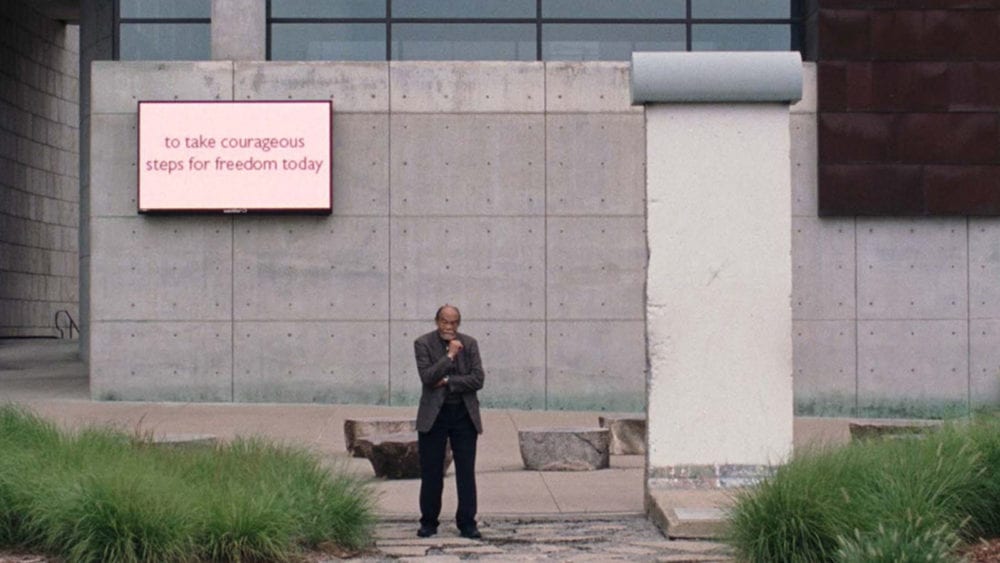 Courtney Stephens and Pacho Velez's documentary takes viewers on a fractured road trip, encountering panels of the Berlin Wall that have been installed as public monuments throughout the United States. Visiting over 40 sites, the film weaves together the stories people tell about these imported monoliths, capturing how artifacts bond the past and the present. A Grasshopper Film release.
Directed by Courtney Stephens and Pacho Velez; produced by Pacho Velez.
Gotham Alum: The American Sector is an alumnus of the 2018 Gotham Week Project Market.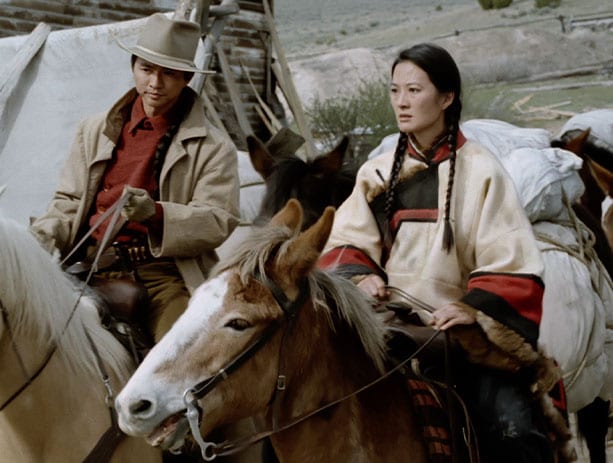 An underrated gem of 90s American independent filmmaking, Nancy Kelly's Thousand Pieces of Gold offers a feminist lens on the classic Manifest Destiny tale. Adapted by filmmaker and writer Anne Makepeace from Ruthanne Lum McCunn's historical 1981 novel, the film tells the story of Lalu, a young Chinese woman (Chao) sold into slavery by her own parents, trafficked to a nefarious saloonkeeper in Idaho's gold country, then won in a poker game by a man who eventually gains her trust (Cooper). Drawing comparisons to John Ford, Kelly, an acclaimed documentarian making her fiction debut, subverts the Western genre's patriarchal and misogynistic worldview, instead lending a nuanced, emotional, and profoundly empathetic perspective to this story of frontier survival and immigrant isolation.
Directed by Nancy Kelly; written by Anne Makepeace adapted from the novel by Ruthanne Lum McCunn; produced by Kenji Yamamoto and Nancy Kelly.
Gotham Alum: Thousand Pieces of Gold is an alumnus of the 1990 Gotham Week Project Market.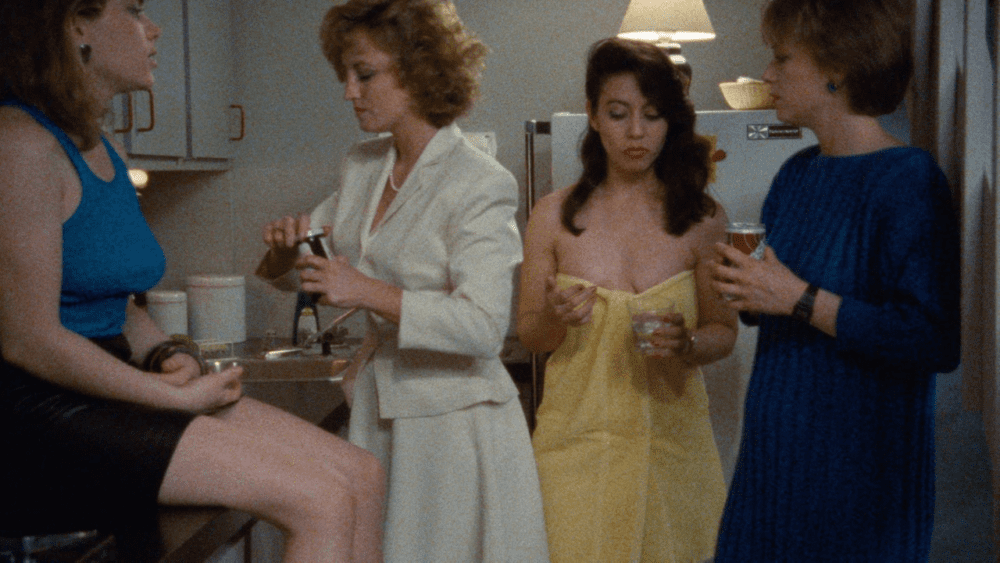 Sex work is portrayed with radical nonjudgment in Lizzie Borden's immersive, richly detailed look at the rhythms and rituals of society's most stigmatized profession. Inspired by the experiences of the sex workers Borden met while making her underground feminist landmark Born in Flames, WORKING GIRLS reveals the textures of a day in the life of Molly (Louise Smith), a photographer working part-time in a Manhattan brothel, as she juggles a steady stream of clients, balances relationships with her coworkers with the demands of an ambitious madam, and above all fights to maintain her sense of self in a business in which the line between the personal and the professional is all too easily blurred. In viewing prostitution through the lens of labor, Borden boldly desensationalizes the subject, offering an empathetic, humanizing, often humorous depiction of women for whom this work is just another day at the office.
Written and directed by Lizzie Borden, produced by Lizzie Borden and Andi Gladstone.
Gotham Alum: Working Girls is an alumnus of the 1986 Gotham Week Project Market.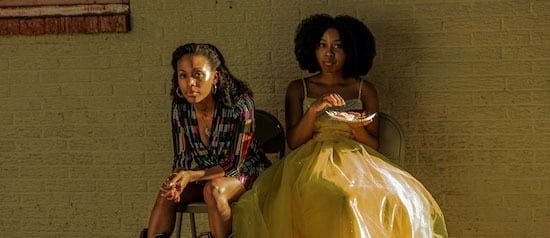 In celebration of Juneteenth, the holiday celebrating the emancipation of enslaved people in the U.S.—the date originating from a Texas proclamation in 1865, the Museum of the Moving Image is presenting three extraordinary, groundbreaking films which honor the complexity and beauty of being a Black American.
Gotham Alum: included in this special day-long event are two Gotham-supported films in their time: Julie Dash's Daughters of the Dust (1988 Gotham Week Project Market) and Channing Godfrey Peoples' Miss Juneteenth (2017 Gotham Week Project Market.)
JUNE 21
Two Gods
Airing on Independent Lens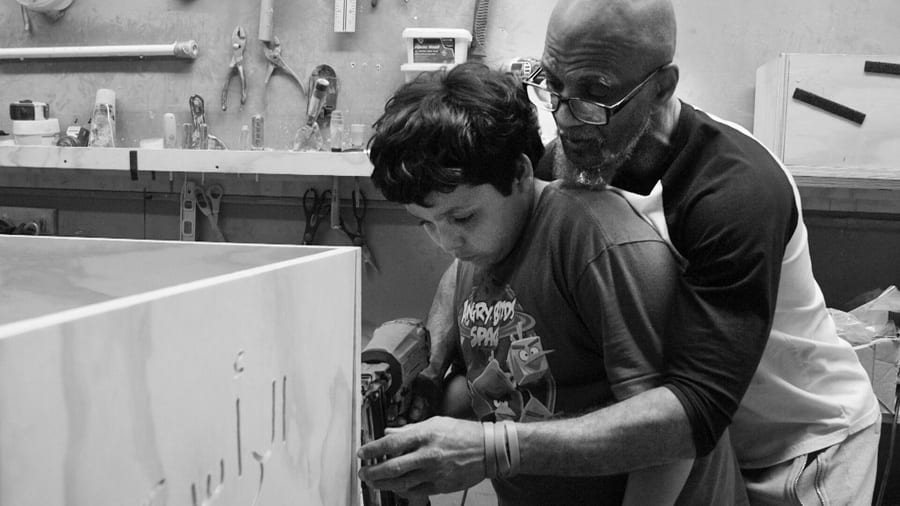 In an area of Newark where too many funerals commemorate tragically short lives, Hanif, an older man with a troubled past, works as a casket maker and ritual body washer. He is committed to his work and to his Islamic faith and is also a dedicated mentor to two local kids-Furquan, a confident 12-year-old who comes from a rough home and Naz, a 17-year-old who has been fighting through his own struggles as a young Black man growing up in Newark. Challenges come when Furquan's home life becomes more turbulent and Naz gets caught up in a serious arrest. Hanif, struggling with the fear that he has failed as a mentor, begins to fall into a downward spiral. Zeshawn Ali's auspicious feature debut is a lyrical meditation on the importance of community and passing down generational knowledge through faith, brotherhood and redemption.
Directed by Zeshawn Ali and produced by Aman Ali. A Critic's Pick from The New York Times.
Gotham Alum: Two Gods is an alumnus of the 2019 Documentary Feature Lab.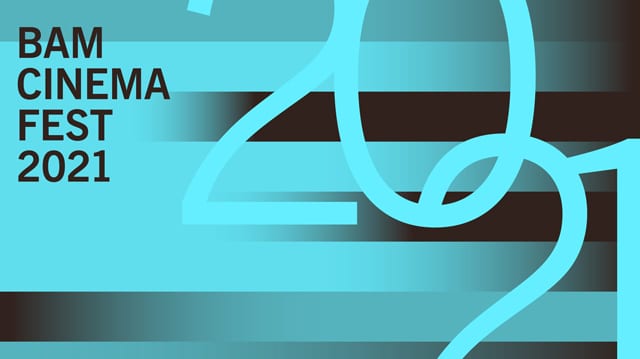 Since 2009, BAMcinemaFest has spotlighted the best new works from the cutting edge of independent cinema, scouring festivals across the globe to introduce bold, brilliant new artistic voices to New York audiences. This year's virtual festival gives special attention to local filmmakers in a celebration of wide-ranging talents, perspectives, and creativity.
Gotham Alum: three Gotham-supported films will screen at this year's festival: Christopher Makoto Yogi's I Was a Simple Man (2015 Gotham Week Project Market), Edson Jean's Ludi (2020 Fiction Feature Lab), and Erin Vassilopoulos' Superior (2020 Fiction Feature Lab.)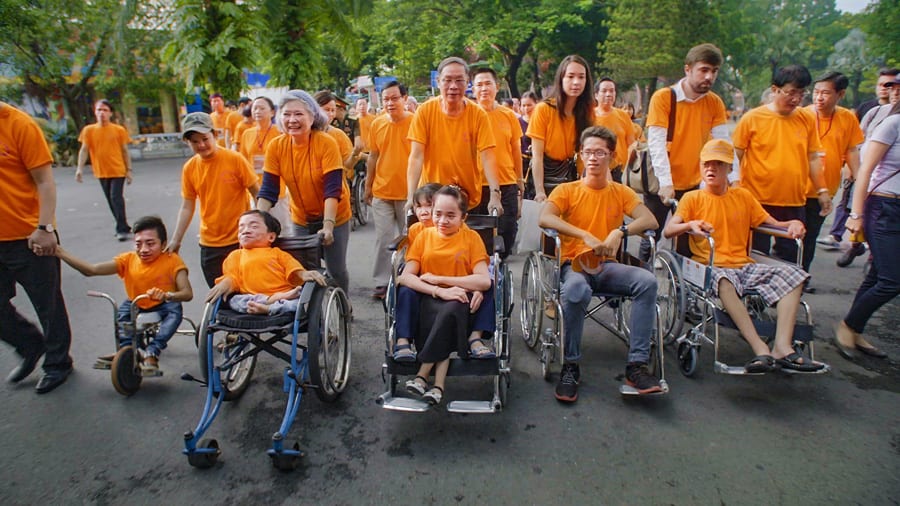 The Agent Orange catastrophe did not end with the Vietnam War. Today, the world over, a primary chemical of the toxic defoliant controls weeds in farming, forestry, parks, playgrounds… It wreaks havoc on the human genome, causing deformed births and deadly cancers. After decades of struggle and tragic personal losses, two heroic women are leading a worldwide movement to end the plague and hold the manufacturers accountable. In France, Tran To Nga is suing the American chemical industry for poisoning her in Vietnam. In America, Carol Van Strum exposes the continuing use of toxic herbicides. Incriminating documents disappear. Activists are threatened. A helicopter technician secretly films the contamination of reservoirs, while a massive industrial cover-up goes on.
Directed by Alan Adelson and Kate Taverna and produced by Alan Adelson, Kate Taverna, and Véronique Bernard.
Gotham Alum: The People vs. Agent Orange is an alumnus of the 2017 Gotham Week Project Market.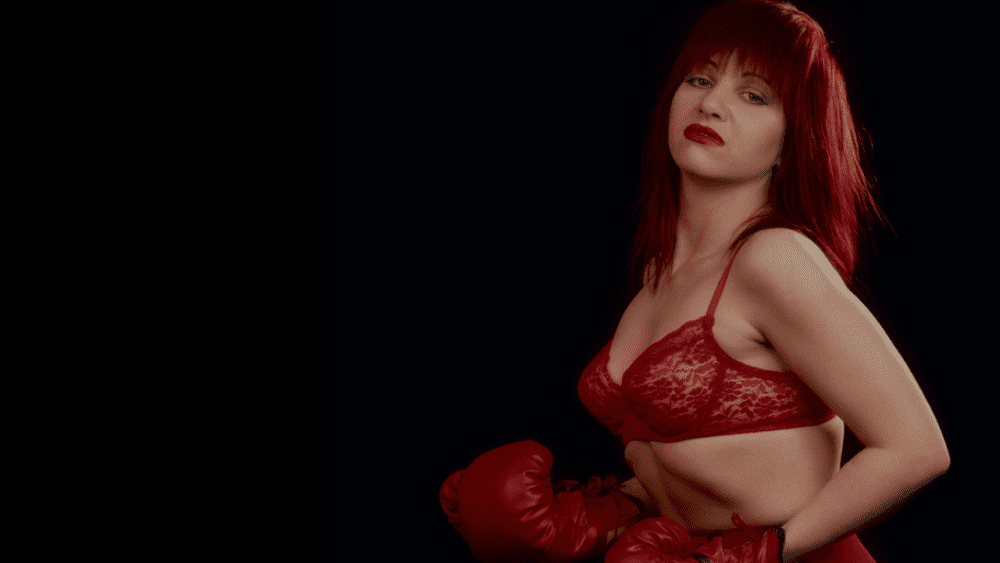 Lydia Lunch: The War is Never Over is a deep dive into the life and work of the fearless musician and performer Lydia Lynch that echoes the urgent, aggressive, unapologetic attitude that Lunch inhabits. Lunch hit the late 1970s New York City downtown scene with the band Teenage Jesus And The Jerks, a central pillar of the No Wave music movement. Since then, she has forged paths in the underground film scene as a director, actor, lecturer and women's empowerment coach, feminist writer and spoken word performer. The film presents her electric body of work with archival footage, vintage photographs and interviews with Lunch and longtime collaborators and admirers. Still actively performing to expose the patriarchy, sexual abuse, cycle of violence, and corporate greed, Lunch continues to tirelessly bring her passionate artistry to the stage – and now to the screen.
Directed by Beth B, produced by Beth B, and executive produced by Beth B and Amanda Kelso.
Gotham Alum: Lydia Lunch – The War is Never Over is an alumnus of the 2019 Gotham Week Project Market.
If your project is an alumnus of The Gotham programs and is being released this month, and you do not see it listed here, please contact us at [email protected].