Welcome to Alumni on Screen! To champion and signal boost our Gotham-supported projects, at the top of each month we'll have a rundown of alumni making their way into the world on screens both big and small.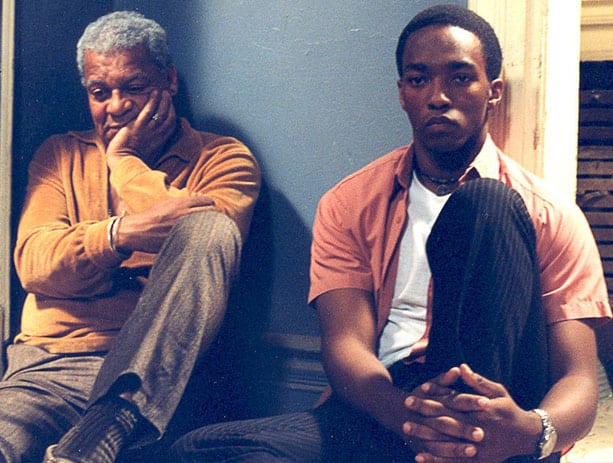 Queer BIPOC protagonists star in this series that puts the spotlight on exceptional films by LGBTQ+ filmmakers that deserve increased recognition for their contribution to the queer canon. From cult classics to expert comedies, these stories of relationships and rebellion in New York City offer romance, scathing satire, and intimate portraits of families from Staten Island to the Bronx. Presented in partnership with NewFest, tickets to each film include access to a special Q&A with the filmmaker.
Gotham Alum: the series includes four Gotham-supported films in their time: Rodney Evans' Brother to Brother (Gotham Week 2000/2002; pictured above), Stephen Winters' Chocolate Babies (Gotham Week 1995-96), Shu Lea Cheang's Fresh Kill (Independents Night! 1995), and Rashaad Ernesto Green's Gun Hill Road (Gotham Week 2010).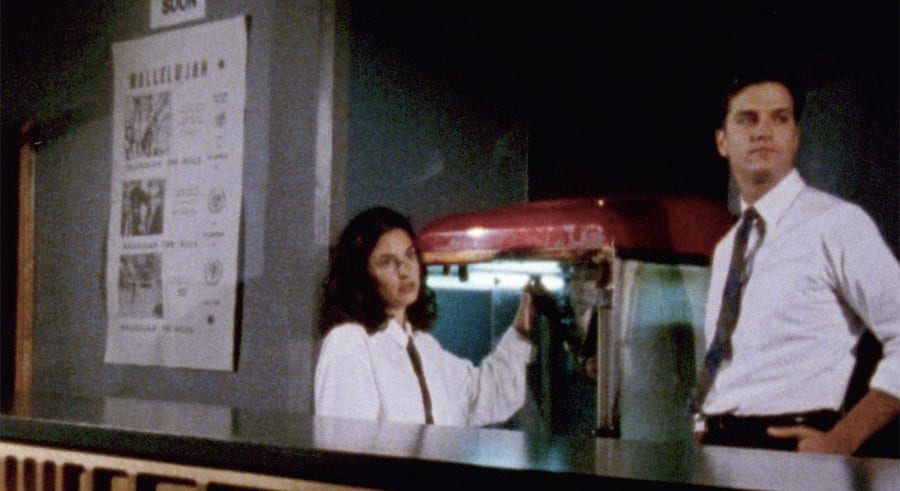 After hawking VHS copies of her short film I Was a Teenage Serial Killer at zine conventions across the U.S. of A., self-proclaimed "Queen of Underground Cinema" Sarah Jacobson catapulted to DIY stardom with her first and only feature, Mary Jane's Not a Virgin Anymore—or, as the film's original website put it, "the 23-year-old Jacobson is back IN YOUR FACE with an explosive look at girls having sex and what they have to say about it." Produced and self-distributed by Jacobson and her mother, the movie chronicles the sexual travails of a high schooler (Lisa Gerstein) who works with punks, drunks, and losers at her local indie cinema, with San Francisco's Victoria Theatre standing in for the generic, no-frills Midwestern art houses of Jacobson's youth. Part of the series Chicago Film Society Presents: Leader Ladies.
Written, directed, and produced by Sarah Jacobson.
Gotham Alum: Mary Jane's Not a Virgin is an alumnus of the 1995 Gotham Week Project Market.
Based on remarkable true events, Cathy Yan's masterful feature debut is a bitingly humorous social satire about the trials and tribulations connecting a disparate group of characters in the midst of a baffling nationwide mystery. Shifting between Shanghai and the neighboring provincial town of Jiaxing, the film centers on the intersecting stories of five characters, whose loose connections begin to fatefully intertwine: a down-on-his-luck pig farmer, a feisty homeowner defending her property, a lovestruck busboy, a rudderless rich girl, and an American expat pursuing the Chinese Dream. Their fates converge and collide as thousands of dead pigs are found floating down the Huangpu River. Jia Zhangke served as an executive producer on this universal human story set against the backdrop of globalization, drastic social change, and increasing wealth inequality. A Film Movement release.
Written and directed by Cathy Yan and produced by Clarissa Zhang, Jane Zheng, and Yang Lan.
Gotham Alum: Dead Pigs is an alumnus of the 2017 Gotham Fiction Feature Lab.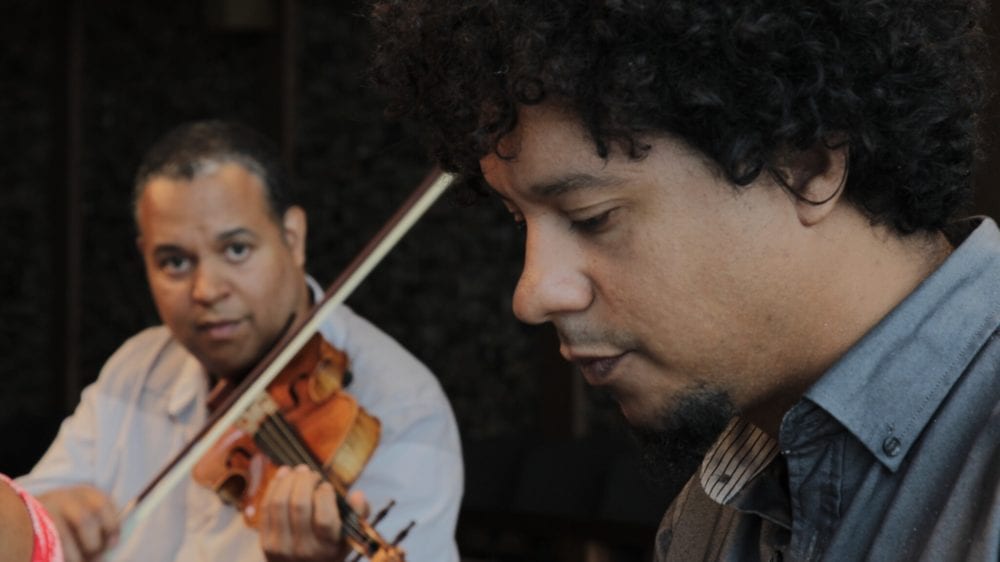 Virtuoso Afro-Cuban-born brothers—violinist Ilmar and pianist Aldo—live on opposite sides of a geopolitical chasm a half-century wide. Tracking their parallel lives in New York and Havana, their poignant reunion, and their momentous first performances together, Los Hermanos/The Brothers offers a nuanced, often startling view of estranged nations through the lens of music and family. Featuring an electrifying, genre-bending score, composed by Cuban Aldo López-Gavilán, performed with his American brother, Ilmar, and with guest appearances by maestro Joshua Bell and the Harlem Quartet.
Directed and produced by Marcia Jarmel and Ken Schneider.
Gotham Alum: Los Hermanos/The Brothers is an alumnus of the 2016 Gotham Week Project Market.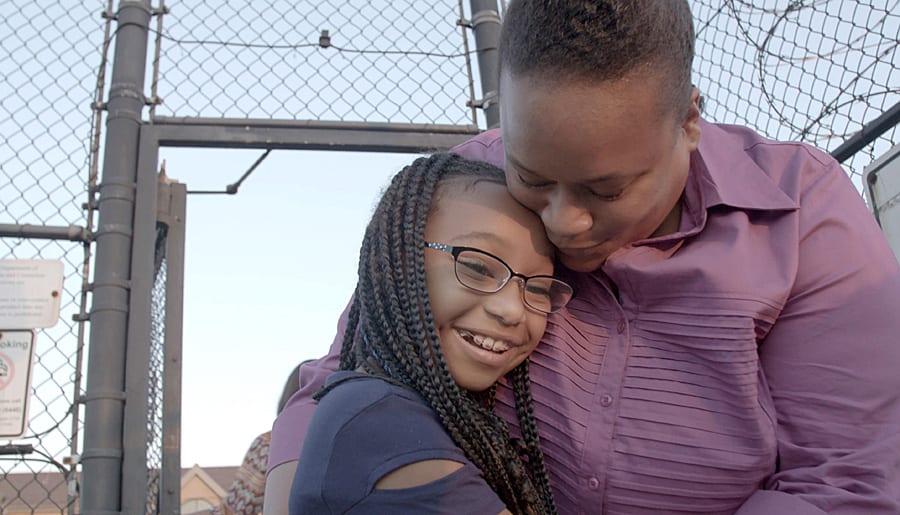 The Human Rights Watch Film Festival, now in its 32nd year, will present its second full digital edition of groundbreaking new films, available nationwide in the U.S. from May 19 through 27, 2021. The film festival will feature in-depth online discussions with filmmakers, film participants and Human Rights Watch researchers and advocates. As the world continues to grapple with the realities of isolation amid a global pandemic, relationships with neighbors and local communities have become increasingly important. This year's films take a closer look at just how strong these bonds can be.
Gotham Alum & Special Discount for Gotham Community: Included in this year's HRWFF is Jennifer Redfearn's Apart (pictured above), an alumnus of the 2017 Gotham Week Project Market.
The Gotham is pleased to be co-presenting Apart in this year's festival. Gotham members and followers receive 10% off tickets to any films in the festival. Use code CHANGEHERE21 when ordering. More information and ticket ordering here.
In an area of Newark where too many funerals commemorate tragically short lives, Hanif, an older man with a troubled past, works as a casket maker and ritual body washer. He is committed to his work and to his Islamic faith and is also a dedicated mentor to two local kids-Furquan, a confident 12-year-old who comes from a rough home and Naz, a 17-year-old who has been fighting through his own struggles as a young Black man growing up in Newark. Challenges come when Furquan's home life becomes more turbulent and Naz gets caught up in a serious arrest. Hanif, struggling with the fear that he has failed as a mentor, begins to fall into a downward spiral. Zeshawn Ali's auspicious feature debut is a lyrical meditation on the importance of community and passing down generational knowledge through faith, brotherhood and redemption.
Directed by Zeshawn Ali and produced by Aman Ali. Critic's Pick from The New York Times.
Gotham Alum: Two Gods is an alumnus of the 2019 Documentary Feature Lab.
MAY 26
Hooligan Sparrow
Streaming on The Criterion Channel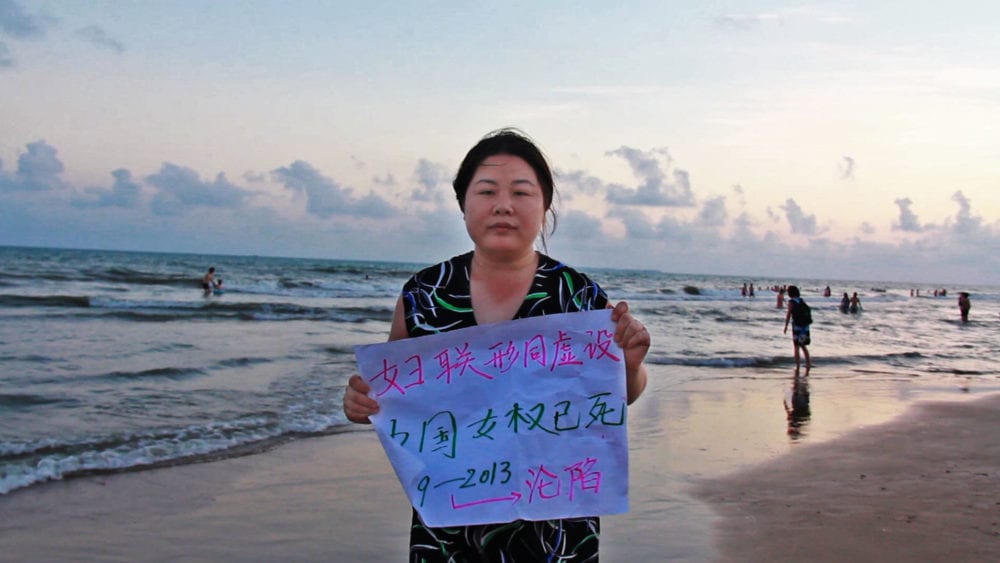 A work of startling courage that had to be smuggled out of China, Nanfu Wang's gripping documentary captures the palpable danger as she follows maverick activist Ye Haiyan (a.k.a. Hooligan Sparrow) and her band of colleagues to Hainan Province to protest the unprosecuted case of six elementary school girls who were sexually abused by their principal. Marked as enemies of the state, the activists—and ultimately Wang herself—find themselves under constant government surveillance, with the threat of interrogation, harassment, and imprisonment hanging over them every step of the way. Shooting guerrilla-style with secret recording devices and hidden-camera glasses, Wang produces a fearless exposé on the battle for human rights in one of the world's most repressive political climates.
Directed and produced by Nanfu Wang.
Gotham Alum: Hooligan Sparrow is an alumnus of the 2016 Documentary Feature Lab.
If your project is an alumnus of The Gotham programs, and is being released this month and you do not see it listed here, please contact us at [email protected].