This year's IFP Week will kick off on Sunday, September 17th with Filmmaker Magazine Talks @ BRIC (647 Fulton Street, Brooklyn). In honor of the 100th issue of the iconic publication, programming will celebrate the creative talents and industry who have filled Filmmaker Magazine's pages for a quarter of a century.
Purchase your pass here!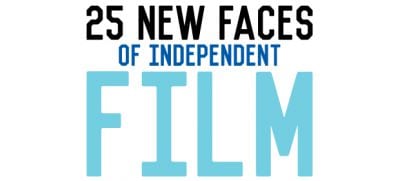 What Does It Mean to be a Filmmaker Today?
10 AM – 11 AM
The summer used to be a slow period for independent film, so what better time to focus our readers' attention on the up-and-coming artists who'd be shaping the next generation? That's what we were thinking back in 1998, when we decided to devote our Summer issue to what has become our most celebrated feature of the year, the "25 New Faces of Independent Film." We looked at a lot of work, canvassed our colleagues, and tasked ourselves with finding not the obvious names, the ones already bold-faced in the trades, but up-and-comers whose early work impressed and excited us.
For our opening discussion, both past and current "25 New Faces of Independent Film" gather to discuss what does it mean to be a filmmaker today. More information can be found here.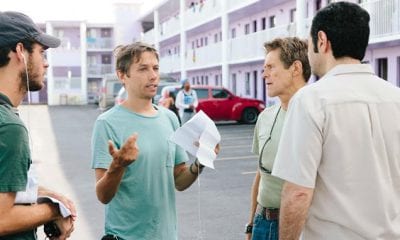 A Conversation with Sean Baker
11 AM – 12 PM
Over the course of six features, Baker has honed a talent for shining an unrelenting yet thoroughly engaging light on stories from the shadows of current-day Americana. Shot on 3 iPhone5s, Tangerine followed two transgender sex workers on the trail of a cheating boyfriend/pimp across L.A., causing waves and critical applause throughout the independent film community. His latest, The Florida Project, tells the story of a young mother and her young daughter living in a $35-a-night Orlando motel and is gaining great buzz on the festival circuit after its premiere at Cannes.
In this talk, Sean Baker will discuss his career, his remarkable process of working with actors, and how his career has changed as a result of the changing medium he works with. More information can be found here.
Artists + Activism: Paola Mendoza
12 PM – 12:10 PM
Paola Mendoza, was the Artistic Director for the Women's March on Washington, the largest political protest in the history of the United States.
Before organizing the Women's March Paola directed several critically acclaimed films, Paola worked in both narrative and documentary filmmaking. Her films have continually tackled the effects of poverty and immigration on women and children in the United States. Her award-winning movies have premiered at the most prestigious festivals around the world, Toronto, Berlin, South by Southwest, Busan, Deauville, HotDocs and Tribeca. Her most recent documentary series, Behind the Headlines, was Executive Produced by America Ferrera. She was named one of Filmmaker Magazine 25 New Faces of Independent Film, and is a Tribeca All Access, Film Independent and Independent Film Week fellow. More information can be found here.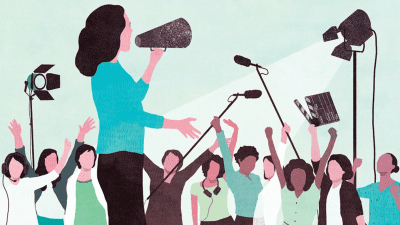 Persona Project: Behind the Scenes
12:10 PM – 1 PM
Inspired by the Filmmaker Magazine online column celebrating up-and-coming women in film, the Persona Project, this conversation will survey various spectrums, departments, and backgrounds in film. From behind the scenes but out of the shadows, these are the gatekeepers of tomorrow's projects, the first eyes and ears on new material, and the forging force of voices shaping independent film. More information can be found here.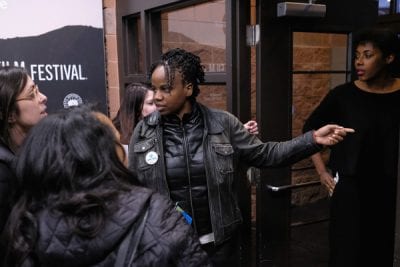 A Conversation with Dee Rees
2 PM – 3 PM
"What we can't speak, we say in silence." – Mudbound
Throughout her career, director Dee Rees has tackled under-served stories. Her feature debut, the lesbian coming-of-age drama Pariah, followed a Fort Greene teenager paving her way through conflicting identities. Her latest, the highly-anticipated festival hit Mudbound, deals with family conflicts racial tensions in the post-World War II South.
Dee was chosen as one of Filmmaker Magazine's "25 New Faces of Independent Film" in 2008.  More information can be found here.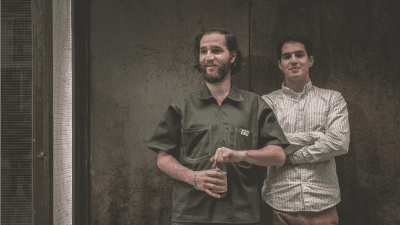 A 'Good Time' in the City: Shooting New York on 35mm
3 PM – 4 PM
NY-bred independent filmmakers Josh & Benny Safdie and cinematographer Sean Price Williams discuss about shooting on the streets of New York City (on 35mm film) for their new film Good Time, currently in theaters from A24. Anchored by a career-defining performance from Robert Pattinson, Good Time is a psychotic symphony of propulsive intensity crafted by two of the most exciting young directors working today. Josh and Benny Safdie's transcendent vision is an intoxicating portrait of desperation and destruction that will not be soon forgotten.
Josh was chosen as one of Filmmaker Magazine's "25 New Faces of Independent Film" in 2008. More information can be found here.
Artists + Activism: Brandon Harris
4 PM – 4:10 PM
Brandon Harris has worked as a critic and programmer, producer and director, screenwriter and educator. His writing has appeared in The New Yorker, The New Republic, The Guardian, VICE, The Daily Beast, Variety, and Filmmaker Magazine, where he is a contributing editor. More information can be found here.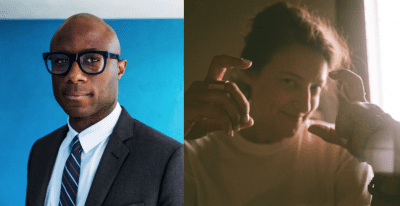 A Creative Partnership: Barry Jenkins and Adele Romanski
4:10 PM – 5 PM
Director Barry Jenkins and producer Adele Romanski, the team behind Moonlight, discuss navigating illustrious careers within the indie film world and making it to the Oscars red carpet and beyond. Their production company PASTEL supports diverse artists and projects, furthering the mandate of integrity, urgency and specificity set forth by Moonlight. They are continuing this mission with the upcoming If Beale Street Could Talk, based on the 1974 novel by James Baldwin, and have recently signed a 2-year production deal with Megan Ellison's Annapurna Pictures.
Jenkins was chosen as one of Filmmaker Magazine's "25 New Faces of Independent Film" in 2008. More information can be found here.