In Europe for 10 days of festival travel with my film, Putty Hill (sitting in lots of planes, trains, and automobiles, especially with the various French strikes).  It plays France and Austria this month, along with festivals in Scotland and eastern Oregon. In November, it will screen Los Angeles for the first time, as part of the AFI Film Festival's "Young Americans" program.
Last week, I finished a new screenplay, I Used To Be Darker, and submitted it for consideration to the Sundance Institute. I can't say too much about it, except that I wrote it with Amy Belk, a fiction writer and graduate of the Iowa Writers' Workshop, and it's the expansion of a project I started in 2007, about a young woman from Northern Ireland who spends a summer working in Ocean City, Maryland. She gets into some trouble and goes to Baltimore to stay with family, where she lived her junior year of high school, only to find everything's changed.
As Amy put it in our letter of intent:
"For us, this is a story about relationships: people taking care of each other and letting each other go. It's about family: what pushes us away from our own, what draws us back, how we negotiate new terms of engagement as we carve our own space in the world. And it's a story about home, based on our belief that you can too go home again, but it always involves building something new."
Collaborating with another writer really frees the imagination. Amy and I decided on every word together. We wrote fast, sometimes over ping-pong. If it weren't for the Sundance deadline, I'm not sure we would've pushed so hard. We're so close to it right now. I love the script, but I'm welcoming the fresh perspective distance will give us before we dig back in and make another pass.
I Used To Be Darker is a project that I'd like to shoot next year, using more traditional methods of financing than we did on Putty Hill. Putty Hill was shot for $20K, which was made possible with a grant from IFP and Panasonic — we raised another $20K for post-production through Kickstarter, and cobbled together the rest through equity investments, sales, and festival awards.
Moving forward, I think the key is to diversify, not only in content but also in the methods of production and financing we employ. My goal for 2011 is to have at least three projects ready for development: I Used To Be Darker; another more boundary-pushing feature set in Chile, for which I'll seek foundation and grant money; and a third, smaller film I can make with little or next to nothing close to home.
It's easy to let the imagination run free when you're writing something you really want to see. In the case of I Used To Be Darker, we've already begun thinking about who we'd like to cast, houses with grass roofs, and what music we'd use if only we could.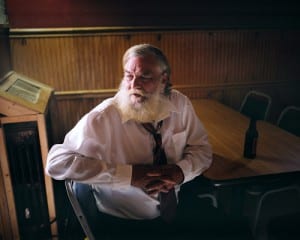 Speaking of music, I really fucked myself on Putty Hill. We're scheduled to release in the first quarter of 2011, but there are two publishing rights still outstanding. If you've seen the film, you know what they are. It doesn't matter. Apparently, they're out of our league. The publishing companies won't even quote us a figure.
We won't give up, because we believe in the artists whose music we've chosen and hold them in the highest regard. We'll do whatever it takes to release the best version of the film we can next year, but it's hard not to cry fair use. I'm not that naïve, but I do hope that intellectual property rights change, because they subjugate the artists and their work (the original and the derivative) to the gatekeepers of culture. I position myself firmly on the Biz Markie side of the argument – we'll all get paid one way or the other if we do good work and keep it real.
(Here's my footnote: for a more articulate discussion on the issue of intellectual property, read Lewis Hyde's new book, Common As Air.)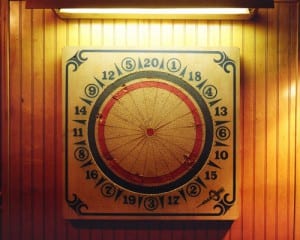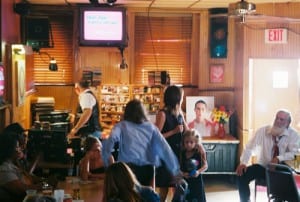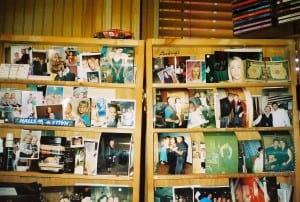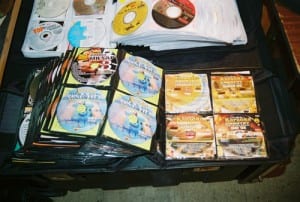 photos 1 & 2 by Joyce Kim, 3, 4 & 5 by Andrew Laumann.