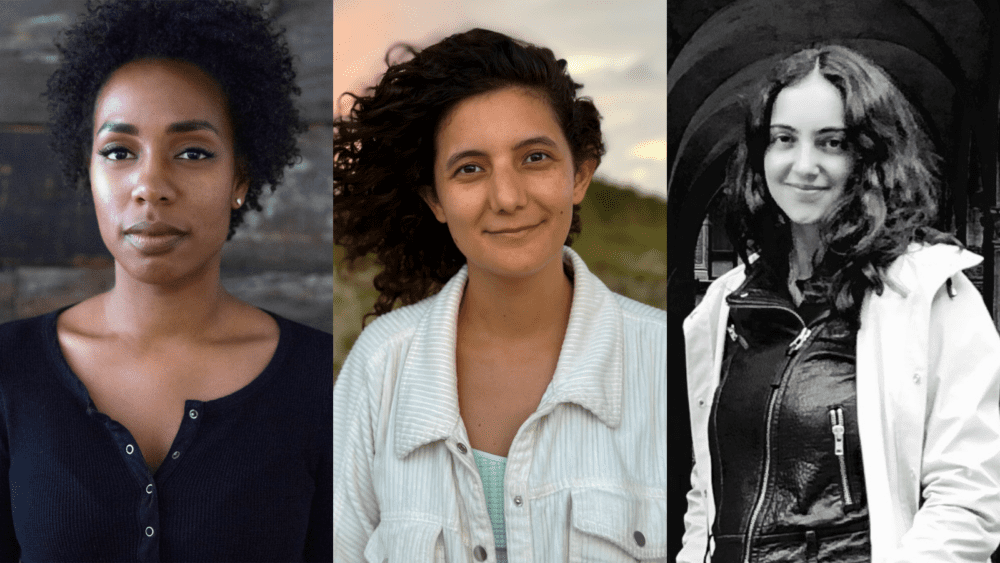 Through its longstanding partnership with CineMart, The Gotham annually selects two producers to participate in the Rotterdam Lab. The 2023 Fellows are Aya Hamdan ("Dress Up") and Myriam Schroeter ("Gramercy.") In addition, Nikkia Moulterie (Nanny) will be participating in the 2023 Rotterdam Lab's Alumni Special Edition, meant to support Rotterdam Lab Alumni who were unable to participate in person due to the pandemic.
Aya Hamdan (center) is a Palestinian-American producer based in Brooklyn, NY. She founded 10 Mils Productions, through which she leverages her business background, the power of story, and her commitment to representation in the media to support storytellers from her communities. Aya co-produced "Dunya's Day," which won the short film Jury Award for International Fiction at the 2019 Sundance Film Festival. She produced "Dress Up," which premiered at the Oscar®-qualifying film festival Aspen Shortsfest in 2022 and is now available on Short of the Week. Her short films "Cousins" by Sundance Ignite fellow Karina Dandashi and "Sweet Refuge" by NYU Tisch MFA candidate Maryam Mir are both aiming for a 2023 film festival run. Aya's upcoming debut feature film by writer/director Karina Dandashi, Out of Water, is in development and was selected to take part in the 2022 Film Independent Producing Lab.
Myriam Schroeter (right) is a French-American producer based in New York. Her work spans commercial, narrative, and conceptual art. Select credits include independent films, The Light of the Moon (SXSW 2017, Narrative Feature Audience Award) and "Gramercy" (Locarno, Telluride and BFI London 2020). Her work with multidisciplinary artist, Adam Pendleton, include three films in his dedicated 'Who is Queen?' installation (MoMA) and Pendleton's portrait, Ruby Nell Sales (Whitney Biennial 2022 – "Quiet As Its Kept") – exemplifying her trusted collaborations with subjects and filmmakers. Myriam spent two years working as a creative development executive at Big Beach Films. While there, she optioned IP, reviewed project submissions, discovered fresh talent and grew their independent film slate. She now produces under her own banner, Putshki – a creative space to build community and explore the potentials of storytelling in film. She also runs art-based Ecstatic Static, an independent production company and online resource that supports artists working across film, photography and time-based practices. She is a graduate of Northwestern University and resides in Brooklyn.
Nikkia Moulterie (left) is a creative producer born and raised in NY, a 2022 Gotham/Rotterdam Producing Fellow, and 2019 Sundance Creative Producing Fellow – Silverman Honoree. She Co-Produced the premiere season of the Peabody award-winning HBO Series Random Acts of Flyness. Her work as a producer also includes television series', Final Witness, at ABC News, and One Bad Choice at MTV. In 2019, she produced "Suicide by Sunlight", which premiered at the 2019 Sundance Film Festival. In 2022 she Produced feature film Nanny, with Stay Gold Features and Topic Studios – a 2020 Sundance Screenwriting / Directors / Catalyst Lab project that won the Grand Jury Dramatic Prize at the 2022 Sundance Film Festival and sold to Blumhouse / Amazon Studios.
Nikkia is currently in development on 1791, a historical thriller about the Haitian revolution with filmmakers Stefanie Saintonge and Sebastien Denis. Her ongoing collaboration with director Yvonne Shirley will continue with To the Unknown, Yvonne's feature documentary on classical and jazz pianist Donald Shirley. Her work also includes numerous other works in the Editorial, Music Video, Commercial, and Branded content world with clients such as T Magazine, Nike, Louis Vuitton, Ulta Beauty's "Muse" campaign, Adidas, Instagram, and more.
Read up on all 75 producers participating the 2023 Rotterdam Lab.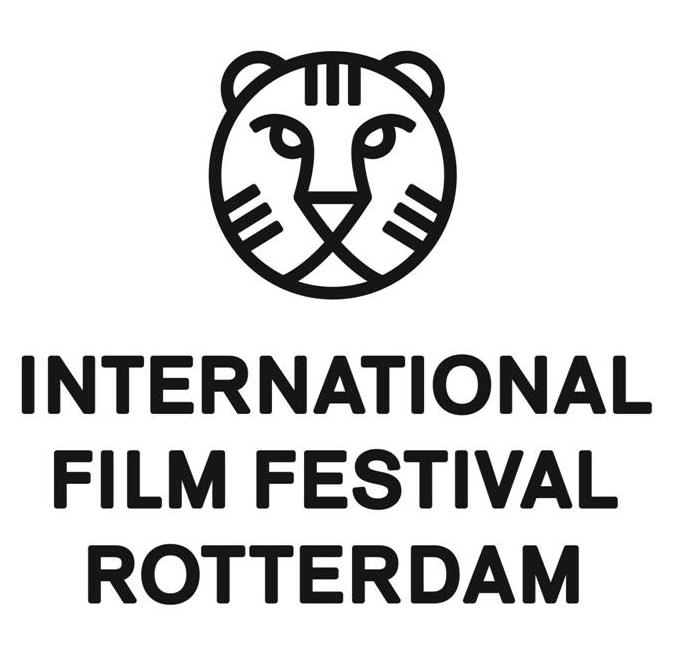 The 2023 edition will take place in person, January 28 – February 1, 2023, concurrent with CineMart and the International Film Festival Rotterdam. The aim of the Rotterdam Lab is to provide emerging producers with the means to build and develop an international network. Providing confidence and skills to navigate the world of international film financing, sales, and distribution, the Rotterdam Lab offers a place to