IFP releases Code of the West on iTunes via Sundance #ArtistServices
by Website Update on April 16, 2013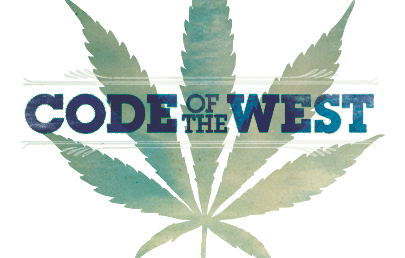 IFP releases Code of the West on iTunes via Sundance #ArtistServices
 IFP is thrilled to announce the digital release of Rebecca Richman Cohen's marijuana policy doc Code Of The West. Called "eye opening and gripping" by The Nation and "a must-see for anyone interested in drug reform" by The Austin Chronicle, the film will be available for download on iTunes beginning Tuesday, April 16, 2013, with additional platforms to follow throughout the spring & summer. The film is being released by Sundance Institute's #ArtistServices program, and is a curated selection of IFP and Cinereach.
As previously announced, IFP is partnering with Sundance Institute Artist Services to release five IFP program alumni films which will receive best-in-class digital distribution arrangements across a variety of streaming and on-demand platforms. Code of the West is the first of these IFP titles to be released.
Set against the sweeping vistas of the Rockies, the steamy lamplight of marijuana grow houses, and the bustling halls of the State Capitol, Code Of The West follows the political process of marijuana policy reform – and the recent federal crackdown on medical marijuana growers across the country. At a time when the world is rethinking its drug policies large and small, one state rises to the forefront. Once a pioneer in legalizing medical marijuana, the state of Montana may now become the first to repeal its medical marijuana law. This is the story of what happens when politics fail, emotions run high and communities pay the price.
Code of the West is written, directed & produced by Rebecca Richman Cohen, written, edited & produced by Francisco Bello, with consulting producers Jim Butterworth and Daniel J. Chalfen, and executive producer David Menschel. The film is an alumnus of IFP's Independent Film Week Spotlight on Documentaries program. To see the film, and for more information, visit www.codeofthewestfilm.com