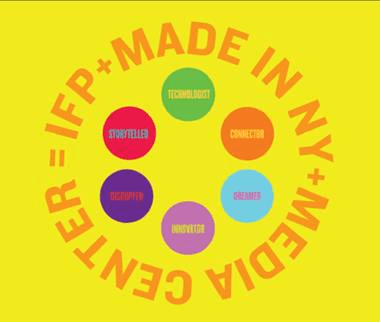 Join IFP's Amy Dotson, Deputy Director & Head of Programming, Scott Macaulay, Editor-in-Chief FILMMAKER Magazine, Rose Vincelli Gustine, Program Manager & Dan Schoenbrun, Program Coordinator on Saturday, March 9, 2013 at Made in NY: Austin – a full-day showcase of the growing NYC tech community and the supporting ecosystem that allows start-ups to grow and flourish in NY. RSVP is required for all events. www.madeinnyaustin.com.
All events will be located at: AMOA-Arthouse, 700 Congress Avenue, Austin, TX
Noon-6pm –NY Tech Showcase & Meet Up
IFP will be there, telling the SXSW Interactive & Film world all about the new Media Center. We'll be giving out jazzy buttons, sharing "mad lib" quizzes with our new friends and mingling amongst some of the most exciting innovators and icons of the NY tech world. Join us!
RSVP required here.
4:30-5:30pm – Storyteller Matchmaker Reception (on the rooftop)
Got a story to tell? Or the technology to make it happen?
Join like-minded innovators, dreamers, disruptors, and connectors at IFP's new Made in New York Media Center Storyteller Matchmaker reception.
Opening Fall 2013, the Media Center will be a hub for digital storytellers of all kinds, promoting collaboration between entertainment, advertising, and new media industries. It will offer educational programs to support the next generation of innovators, and also features a transmedia incubator program, as well as a co-working space, screening room, media arts gallery, café, and daily classes.
RSVP here:   Password:  minyVIP
9-11pm – Disruption! IFP Showcase (on the rooftop)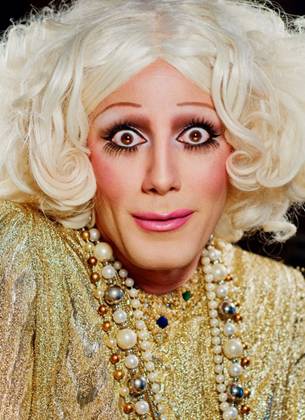 Hosted by Austin's Dizzy Dame Rebecca Havemeyer, join us for a live film, storytelling and music mash-up happening on the roof, featuring IFP alumni filmmakers, musicians and artists whose work is featured at this year's SXSW.
Featuring live score film performances from composer Joe Williams with scenes from 12 O'Clock Boys (directed by Lotfy Nathan), and singer/songwriter Joel P. West with scenes from Short Term 12 (directed by Destin Daniel Cretton).
Rebecca Havemeyer reads the poems of queer poet-filmmaker James Broughton while scenes from Stephen Silha and Eric Slade's documentary Big Joy: The Adventures of James Broughton and clips from Broughton's films – including his absurdist 1956 Cannes-winner The Pleasure Garden – play simultaneously.
12 O'Clock Boys, Short Term 12, and Big Joy are premiering at SXSW 2013 and are alumni of IFP's programs. IFP fosters the development, production and promotion of 350+ feature and documentary films a year, and is the operator of the Made In New York IFP Media Center which welcomes storytellers and technologists from around the globe.
RSVP here.
In addition to all this fun, there are 10 IFP Alumni films premiering at SXSW:
12 O'Clock Boys Director: Lotfy Nathan
Bayou Maharajah: The Tragic Genius of James Booker Director: Lily Keber
Before You Know It Director: PJ Raval
Big Joy: The Adventures of James Broughton Directors: Stephen Silha, Eric Slade
Brothers Hypnotic Director: Reuben Atlas
Good Ol' Freda Director: Ryan White
Mr. Angel Director: Dan Hunt
Our Nixon Director: Penny Lane
Short Term 12 Director/Screenwriter: Destin Daniel Cretton
These Birds Walk Directors: Omar Mullick, Bassam Tariq
Also, for SXSW festival badgeholders- Amy Dotson and Dan Schoenbrun are a part of SXSW Film panels on Saturday!
Amy's panel "Meet the Insiders: Filmmaker Resources":
http://schedule.sxsw.com/2013/events/event_FP990405
Dan's panel "Reality Bites: Surviving the Film Biz in Your 20s"
http://schedule.sxsw.com/2013/events/event_FP2822
Also, what kind of creative type are you? Take the quiz!
Hope to see you at some of the events!