IFP Announces Second Annual Student Short Film Showcase
by Zach Mandinach on September 28, 2020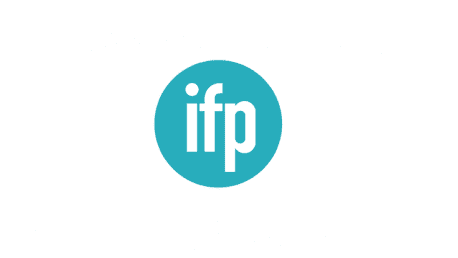 JetBlue and Focus Features Return as Partners, joined by Westridge Foundation
Winning Films from First Year to Stream in October on Focus Features' digital channels
NEW YORK, NY (September 24, 2020) — The Independent Filmmaker Project (IFP), the nation's premier member organization of independent storytellers, announced today the launch of the second annual Student Short Film Showcase. Along with returning partners JetBlue and Focus Features, and new partner Westridge Foundation, IFP is excited to expand this innovative program built to discover and empower more inclusive voices in short film storytelling, to foster multi-platform distribution, and to bolster early career sustainability for filmmakers from diverse backgrounds. The program's first-year winning films will be available to stream nationwide on Focus Features' digital channels beginning next month in October.
Twenty graduate film schools across the country will participate in this year's program, including Brooklyn College; California Institute of the Arts; Columbia College Chicago; Columbia University; New York Film Academy; New York University; San Francisco State University; School of Visual Arts; Temple University; University of Texas Austin; University of California Los Angeles; University of Southern California; and more.
Each school will nominate three short films made by current students or recent graduates, for a total of sixty nominations. Five winning filmmakers will be selected by a specially curated jury of filmmakers, professors, and critics. These winners will be announced and recognized at the IFP Gotham Awards on Monday, January 11, 2021.
Each filmmaker will receive a grant of $10,000. The films will also be shown for twelve months on JetBlue's seatback entertainment systems under the "IFP Selects" movie category and on Focus Features digital streaming platforms. Throughout 2021, filmmakers will also receive ongoing mentorship and IFP workshopping opportunities.
"Last year's launch of this program introduced us to so many incredibly talented filmmakers at the beginning of their careers and we are thrilled to be able to provide even more support and open the opportunity to students from additional universities," said Jeffrey Sharp, Executive Director of IFP. "We are so pleased to be joined by our returning partners, JetBlue and Focus Features, and a new partner in the Westridge Foundation to celebrate these incredible artists and programs. This program showcases the role IFP continues to play in developing innovative approaches to distribution and career development for forward thinking creators and industry partners."
Focus Features Chairman Peter Kujawski echoed those sentiments, "Students and recent graduates are making some of the most daring projects we see each year. We are thrilled to have an opportunity to return in this role to support and directly engage in such a meaningful way with this group of artists as they launch their careers."
JetBlue featured an 'IFP Picks' category onboard this year, which spotlighted and distributed the winning films from last year on the airline's seatback systems, ushering engagement from customers and driving awareness of these amazing student-created works.
"We are thrilled to partner with IFP and Focus Features for the second year in a row to help pave the way for the next generation of student filmmakers," said Elizabeth Windram, vice president of marketing, JetBlue. "As a long-standing supporter of the arts, especially in our hometown of New York, we are excited to continue to use our inflight entertainment as a discovery platform for the latest blockbusters, up-and-coming student filmmakers, and everything in between."
"As an organization, Westridge believes in the power of storytelling to address some of the biggest social issues and questions of our time. Partnering with IFP, with its record of supporting these types of narratives is a particularly fulfilling initiative for the Westridge Foundation to take part in," said Shelby Rachleff, Program Manager of the Westridge Foundation. "It's unusual not only to be able to discover outstanding projects from young filmmakers as they hone their voices, but also to be able to support them in so many ways over a year-long period."
ABOUT IFP
IFP champions the future of storytelling by connecting artists across various media disciplines with essential resources at all stages of their career and projects' development. The organization fosters a vibrant and sustainable independent creative community, represents a growing network of storytellers around the world, and plays a key role in developing 350 fiction and nonfiction works each year. During its 42-year history, IFP has supported over 10,000 projects and offered resources to more than 30,000 storytellers.
ABOUT JETBLUE
JetBlue is New York's Hometown Airline®, and a leading carrier in Boston, Fort Lauderdale-Hollywood, Los Angeles, Orlando, and San Juan. JetBlue carries customers across the U.S., Caribbean, and Latin America. For more information, visit jetblue.com.
ABOUT FOCUS FEATURES
Focus Features acquires and produces specialty films for the global market and holds a library of iconic movies, with 127 Academy Award Nominations and 25 wins from fearless filmmakers. Upcoming and current releases from Focus include the Kevin Costner and Diane Lane led Let Him Go; Edgar Wright's psychological thriller Last Night in Soho from Working Title; Promising Young Woman produced by LuckyChap Entertainment; comedy Half Brothers from director Luke Greenfield; Robin Wright's feature directorial debut Land starring Wright and co-star Demián Bichir; acclaimed filmmaker Morgan Neville's upcoming documentary on Anthony Bourdain; and Dawn Porter's The Way I See It on former Chief White House photographer Pete Souza. Universal Pictures International has led distribution in select markets for titles including Let Him Go; Last Night in Soho; Half Brothers; Land; Untitled Anthony Bourdain documentary; and The Way I See It.
Focus is part of Universal Filmed Entertainment Group (UFEG), which produces, acquires, markets and distributes filmed entertainment worldwide in various media formats for theatrical, home entertainment, television and other distribution platforms.  UFEG's global division also includes Universal Pictures, Universal Pictures Home Entertainment, and DreamWorks Animation.  UFEG is part of NBCUniversal, one of the world's leading media and entertainment companies in the development, production and marketing of entertainment, news and information to a global audience.  NBCUniversal owns and operates a valuable portfolio of news and entertainment networks, a premier motion picture company, significant television production operations, a leading television stations group, world-renowned theme parks and a suite of leading Internet-based businesses. NBCUniversal is a subsidiary of Comcast Corporation.
For more information please visit www.focusfeatures.com
ABOUT WESTRIDGE FOUNDATION
The Westridge Foundation seeks to support individuals, organizations, institutions, and programs dedicated to promoting community and/or national social good.

PRESS CONTACTS:
FRANK PR | 646.861.0843
Stephanie Davidson, [email protected]
Bess Donoghue, [email protected]