IFP Announces Recipients of the IFP Week Filmmaker Awards
by Zach Mandinach on September 30, 2020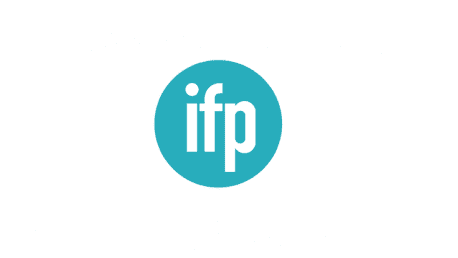 Awards go to Lo que dejamos atras, Magnolia Bloom, Malpelo, and Our Father, the Devil
New York, NY (September 23, 2020) – The Independent Filmmaker Project (IFP), the nation's premier member organization of independent storytellers, announced today the recipients of the IFP Week Filmmaker Awards. The winning filmmakers, who have been awarded in-kind packages, were selected from participants in this year's Project Forum at IFP Week, which was held from September 20-25, 2020.
"We wish to congratulate these wonderfully talented filmmakers and are thrilled to support and nurture such compelling, original work," said Jeffrey Sharp, Executive Director of IFP. "It is a pleasure partnering with Filmflow, Goldcrest and GreenSlate to present this year's IFP Week Filmmaker Awards. We would like to thank these longtime partners for contributing such generous awards packages, especially during these remarkably challenging times."
"The Independent Filmmaker Project is an amazing resource and incubator for so many talented filmmakers trying to bring their films to life," said William Hays, Chief Marketing Officer of GreenSlate. "GreenSlate is proud to support the IFP and the work of independent storytellers everywhere. We are pleased to provide grants to the 2020 IFP Week projects to help further their creative endeavors and ensure their distinct voices are heard."
"For years, Goldcrest has seen excellent films and filmmakers emerge from IFP Week and we're pleased to offer this year's award to Victoria Rivera for her new film, Malpelo," said Head of Production for Goldcrest Features, Gretchen McGowan.
"Filmflow is a new deliverables fulfillment service with transparent pricing, end-to-end status tracking, and fast turnaround," said Pierce Varous, Founder of Nice Dissolve Productions. "We're excited to continue working with IFP to help every filmmaker realize their vision."
2020 IFP WEEK FILMMAKER AWARDS
The GreenSlate Feature Film Grants for in-kind payroll services were awarded to Magnolia Bloom (Phillip Youmans, writer and director; Stephen "Dr" Love, Quinn Curry, and Benh Zeitlin, producers), and Our Father, the Devil (Ellie Foumbi, writer and director; Joseph Mastantuono and Ellie Foumbi, producers).
The Goldcrest Award for complimentary ADR sessions went to Malpelo (Victoria Rivera, writer and director; Camila Zavala, producer).
The Filmflow Award of a deliverables fulfillment package was presented to Lo que dejamos atras (Iliana Sosa, director and producer).
More information on the winning projects and the entire 2020 IFP Week Project Forum slate is available here.
ABOUT IFP
The Independent Filmmaker Project (IFP) champions the future of storytelling by connecting artists across various media disciplines with essential resources at all stages of their career and projects' development. The organization fosters a vibrant and sustainable independent creative community, represents a growing network of storytellers around the world, and plays a key role in developing 350 fiction and nonfiction works each year. During its 42-year history, IFP has supported over 10,000 projects and offered resources to more than 30,000 storytellers.
ABOUT IFP WEEK
IFP Week is a week of meetings, panels, seminars, and networking opportunities dedicated to connecting compelling independent big screen, small screen, and audio creators to industry that can propel their projects and careers forward. Now in its 42nd year, IFP Week is the founding program of the IFP and is the oldest and largest forum in the U.S. for the discovery of new work from domestic and international storytellers in film, television, and audio.
ABOUT FILMFLOW
Filmflow, a service of Nice Dissolve, is a new deliverables fulfillment service with transparent pricing, end-to-end status tracking, and fast turnaround. Filmflow seeks to get filmmakers paid faster, streamline paperwork delivery, and have more visibility into the status of the delivery process so they can deliver films more efficiently and move on to their next project.
ABOUT GOLDCREST
Goldcrest operates as a one-stop creative boutique for Feature and TV Episodic filmmakers. In the last two years, Goldcrest has expanded its range of Post-Production finishing services to build a stellar reputation for high-profile Feature and Television Picture and Audio finishing from On-Set Dailies, to Offline Editorial Rooms and Systems, to Picture Finishing, ADR, and Sound Post. Located in the West Village, Goldcrest Post New York opened its doors to the New York film community in 2000.
ABOUT GREENSLATE
GreenSlate is an entertainment business services and payroll service company made for you and your crew with solutions to streamline your production office. For more than ten years, clients including production companies, emerging filmmakers, and experienced producers have partnered with GreenSlate for high-touch payroll and accounting services and support, innovative technology, and industry expertise. From budget to delivery, we enable production teams to focus more on what they do best—making inspiring content.