Congratulations to the 2020 IFP Cannes Producer's Network Fellows
by Zach Mandinach on June 24, 2020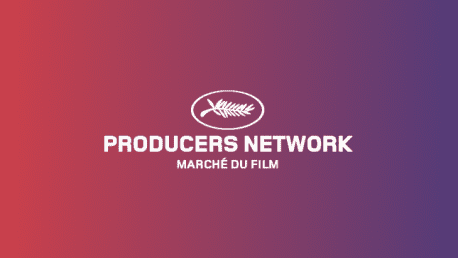 Selected from an incredibly strong pool of applicants, which includes both fiction nonfiction documentary producers, this year's attending fellows are: Melissa Adeyemo (Eyimofe) Madeline Askwith (The Mountains Are a Dream That Call to Me), Luca Borghese (Monsters and Men), Jamie Gonçalves (Caballerango), Mel Jones (Burning Sands), Sofian Khan (The Interpreters), and Sarah S. Kim (August at Akiko's).
IFP is the sole U.S. Partner Organization for the Cannes Producer's Network, annually selecting and sponsoring attendance for up to seven independent producers to participate in the Producer's Network.
Running within the first-ever digital Marché du Film, the 2020 Cannes Producer's Network is held June 22 – 26 and is specifically designed for producers to build up their international networks and share expertise on the international production, financing, legal and packaging.
ABOUT THE 2020 IFP CANNES PRODUCER'S NETWORK FELLOWS
Melissa Adeyemo recently produced her first feature, EYIMOFE, which was part of IFP's 2019 Narrative Lab and had its world premiere at the 2020 Berlin International Film Festival. The film was shot on 16mm film in Lagos, Nigeria. Melissa also produced the short film, "Open Wounds," an Official Entry to the 2015 Dubai International Film Festival and "Still Water Runs Deep," an Official Entry to the 2017 Toronto International Film Festival. She recently completed production on two short films titled A Cemetery of Doves and White Wedding, respectively. DUSTY & STONES is Melissa's first documentary feature. Melissa graduated with an MBA from New York University's Stern School of Business on a full-merit scholarship. She received her bachelor's from Columbia University.
Madeleine Askwith is a creative Producer from Aotearoa New Zealand who has shot all over the world and is currently based in New York. Maddy produced Cedric Cheung-Lau's THE MOUNTAINS ARE A DREAM THAT CALL TO ME (Sundance 2020) and Tim Sutton's FUNNY FACE (Berlinale 2020). Maddy also co-produced Matthew Porterfield's SOLLERS POINT which premiered at San Sebastian 2017 and Production Managed Tim Sutton's DARK NIGHT which premiered at Sundance 2016. In 2019 Maddy was in North Korea filming a documentary RUNNING IN THE DPRK with the Olympic Channel, and in development of AUGUSTOWN, an adaptation of Kei Miller's highly praised novel to be shot in the Caribbean in 2021.
Luca Borghese (AgX) has produced six features including: DIANE, directed by Kent Jones, released in 2019 by IFC Films, and was nominated for two Independent Spirit Awards and took three prizes at the Tribeca Film Festival. MONSTERS AND MEN, directed by Reinaldo Marcus Green (Jury Prize, Best Directing, Sundance 2018), was released by Neon in 2019. GOLDIE, directed by Sam de Jong, premiered in the Generations competition at the 2019 Berlinale. MINYAN, directed by Eric Steel, premiered in Panorama at the 2020 Berlinale. 
Jamie Gonçalves is a Brazilian-American producer. He's a 2018 Sundance Institute Creative Fiction Producing Fellow and Impact Partners Documentary Fellow. Filmmaker Magazine named Gonçalves as one of the 25 New Faces of Independent Film in 2015, and he previously served as a programming associate at the True/False Film Fest. His list of productions includes CABALLERANGO, KILLING THEM SAFELY, BALLOONFEST, THE WATER SLIDE, LAS NUBES. He's producing upcoming works by Nathan Truesdell and Nathan Silver, Isidore Bethel, Edwin Martinez, Juan Pablo González, Ilana Coleman, Kamau Bilal, Chy Chi, and Nick Berardini. Gonçalves co-founded Sin Sitio Cine, a company focused on producing works by directors working within their own communities. He is based between Columbia, Missouri and Mexico City. 
Mel Jones is currently Executive Vice President at Confluential Films. A Howard University graduate, she earned her MFA at the American Film Institute in Producing. Jones worked in development at Participant Media under producer Jonathan King and marketing guru Ricky Strauss. A Project Involve Fellow, Jones assisted veteran producer and LA Film Festival director, Stephanie Allain – a gig which turned into a five-year stint as producer of Diversity Speaks, one of the festival's signature programs. She served as Associate Producer on Justin Simien's Sundance hit, DEAR WHITE PEOPLE, as a Producer on Wade and Jesse Allain-Marcus' FRENCH DIRTY, Gerard McMurray's BURNING SANDS and Clark Johnson's JUANITA a Netflix Original. She made her directorial debut with LEIMERT PARK, an indie episodic that premiered at Sundance 2018. Mel most recently produced Angel Kristi Williams' REALLY LOVE, which was selected to World Premiere at SXSW 2020 and was awarded a Special Jury Award for Acting.
Sofian Khan is the founder of Capital K Pictures, a New York-based production house. He is a 2016 MacArthur Documentary Grant recipient for THE INTERPRETERS (2019) and is currently producing AN ACT OF WORSHIP, a feature documentary following up on a short film he co-directed with Nausheen Dadabhoy for Field of Vision. He also produced Khalik Allah's film IWOW: I WALK ON WATER (2020), made with support from Cinereach and the Rotterdam Film Festival, which premiered at True/False in the US and internationally at CPH:DOX. Sofian is a 2019-2020 Sundance Institute Creative Producing Fellow and was included on the 2019 DOC NYC 40 Under 40 list.
Sarah S. Kim is a creative producer based in New York. She produced the critically acclaimed film AUGUST AT AKIKO'S, directed by Christopher Makoto Yogi, which premiered at Rotterdam and was released by Factory25. She's currently in post on I WAS A SIMPLE MAN, which has been supported by the Sundance Labs and Sundance Catalyst, Film Independent, IFP and the Jerome Foundation. She's produced several international co-productions including a North Korean film called THE OTHER SIDE OF THE MOUNTAIN, which is in the National Korean Film Archive. She also co-founded the distribution initiative Sentient Art Film.