Congratulations to IFP's 2019 Rotterdam Lab Fellows!
by April Bethea on December 19, 2018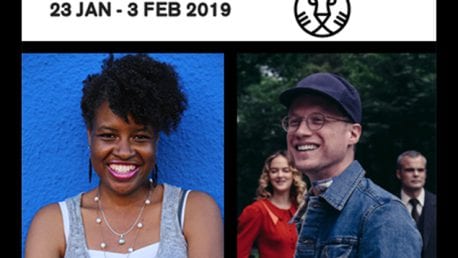 Through its long-standing partnership with CineMart, IFP annually selects two producers to participate in the Rotterdam Lab. The 2019 participants are Matthew Petock (Flies Collective) and Avril Speaks (Azuspeak Productions).
In 2011 Matthew Petock co-founded Flies Collective, the Brooklyn-based production company behind HIDE YOUR SMILING FACES (2013), AMERICANA (2016), PHANTOM COWBOYS (2018) and CHAINED FOR LIFE (2018). Before producing, Petock made his debut as a writer/director with the micro-budget feature A LITTLE CLOSER, which premiered at IFFR in 2011.
Avril Speaks is a Jersey girl living in Los Angeles with experience as a filmmaker and educator. She produced Nijla Mu'min's feature film JINN (2018), which premiered at SXSW, and is currently in post-production on the film HOSEA. Avril is also a Film Independent Producing Fellow and has several other films in development.
The Rotterdam Lab, a five-day training workshop for producers, is designed to build up their international network and experience. It is an initiative of the International Film Festival Rotterdam's CineMart in cooperation with its international partnering organizations. The Rotterdam Lab consists of panel discussions illustrating the process by which a project in need of financing is completed and brought to its audience, as well as speed dating sessions in which selected producers meet with industry delegates in person and receive advice about their own projects.
The Rotterdam Lab runs concurrently with the CineMart co-production market, from January 26 – January 30, 2019.