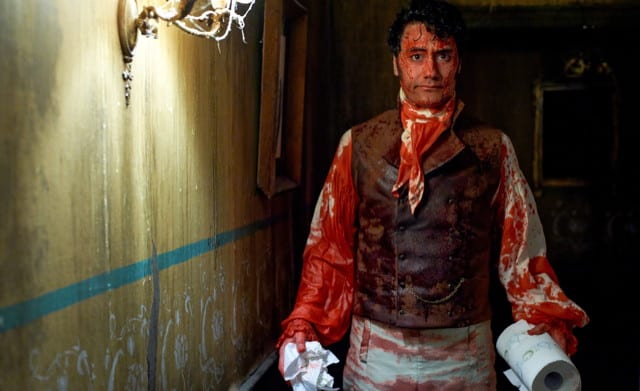 A horror film festival that dare open on Halloween night (rather than those that predictably choose to conclude on the holiday), Scary Movies, the Film Society of Lincoln Center's annual ode to genre fare both newly crafted and dusted off, kicks off its eighth edition with something for everyone. Programmed by lovers of the macabre, the series, overseen by Film Comment's Gavin Smith and Laura Kern, two critical voices who go the extra mile to screen the rare and neglected (a rare cut of Nightbreed played last year complete with original, VHS-quality footage intact), things uptown get gleefully horrific this time of year.  Werewolves, vampires, creepo parents and more make their presence known in this seven-day schmogasboard of twisted, provocative goodness.
A hilarious mockumentary that's chummy, good-natured narrative proves that likeable comraderies also exist in the world of the undead, What We Do in the Shadows is the latest from Flight of the Conchords collaborators Jemaine Clement and Taika Waititi. Very much in the vein of Christopher Guest's gag-a-minute ensemble comedies of years past, the film delights in fish-out-of-water scenarios and an off-the-cuff repartee between its leads. We're told, via opening title-cards, that a documentary crew has traveled to New Zealand to cover the preparation for a secretive masquerade ball. As we soon find out, the participants are a quartet of vampires, members of the pre-deceased that just want to drink blood and go out to the clubs and party hard. While they occasionally socialize with humans who bring them fresh meat in exchange for eternal life, these bachelors usually stay inside to clean, sleep, and learn about the remarkable newly discovered invention called the internet (it's totally safe, you see, for vampires to witness a sunrise from the pixels transmuted through their computer screen). Beyond witty and substantially clever, the film tactfully uses dopey humor to prove its smarts.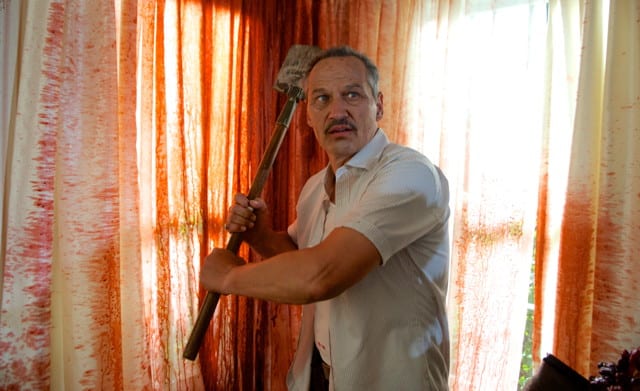 Late Phases, the latest from Dark Sky Films and Glass Eye Pix (Glass Eye's Larry Fessenden provides a cameo), is an amusing cross between a werewolf film and a geriatric display of Stand Your Ground. As a crotchety old blind war veteran gets displaced to Crescent Bay Retirement Community to live the rest of his days removed from his son's daily life, he discovers that his new elderly neighbors seem to be dropping like flies once a month, particularly on evenings when the moon is full. Shades of Gran Torino and Scent of a Woman compliment this werewolf howler that often uses practical gore effects while making poignant points on religion (featuring the always strong Tom Noonan as a local priest) and the difficulties of parenthood.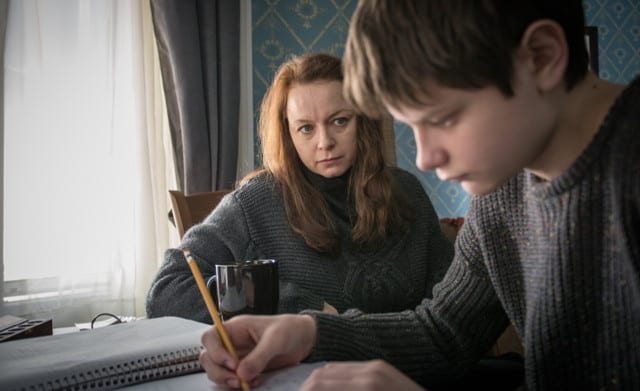 Speaking of the difficulties of parenthood, John McNaughton's The Harvest, starring Samantha Morton, Michael Shannon and Peter Fonda, is a film that proves that mothers and fathers don't always know best. The less explicitly said about the plot, the better, but just know that the film stars Shannon and Morton as two parents who love their sickly son dearly, the mother almost obsessively so. As the bedridden son and his friend try to understand why the adults are keeping him confined to a bed all day (thoughts of Misery and The Secret Garden mesh and coalesce here), the film reveals its secrets in a practical fashion; rarely graphic but consistently engaging, the film announces its secrets slowly in a very satisfactory manner. Children in peril is always tough to watch.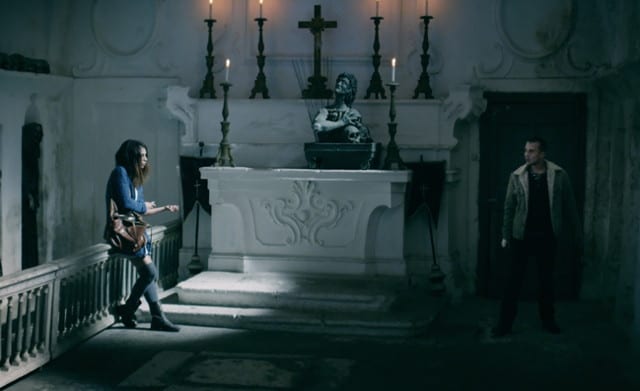 True love is true no matter where you come across it, and Justin Benson and Aaron Moorehead's Spring confirms this in rather interesting fashion. Spring tells the tale of a young man who, having just lost his job and his mother to cancer, takes off to Italy to reset and start a new life. While there, he befriends both an elderly man who supplies room for work and a beautiful woman who he quickly falls head over heels for. What first begins to feel a little like a fratboy idealization of Before Sunrise (displaced American meets gorgeous woman in an exotic location and together they discuss the pains, confusion, joys and fears of life) quickly morphs into a creature feature that keeps its two leads' personalities central to the story. The desired woman turns out to be 2,000 years old – she's a constantly changing body that morphs into creatures from her evolutionary past, sleeping with men to obtain their cells and regenerate. Will this prove to be a dealbreaker for the smitten lovers? A welcomed odd sense of humor present throughout (she's a sea creature/zombie, he's a chain smoker) and its cinematography quite strong in areas (the aerial shots are stunning), Spring is a film that delights equally in the human flesh and the insects and vermin that inhabit the Earth. It also gives a nice, explicit nod to Dario Argento's Suspiria, which is always welcome.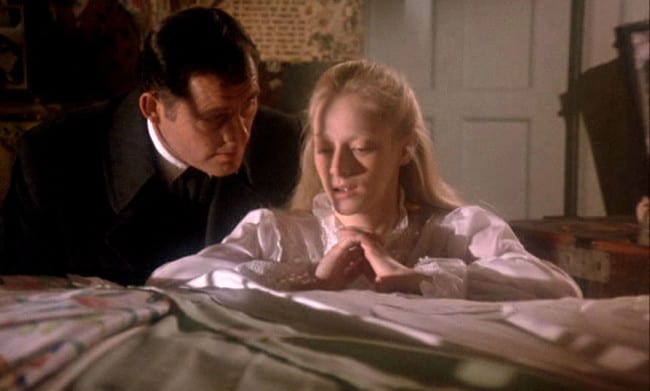 On the retrospective side of things, A Reflection of Fear, a 1973 incestual murder mystery that echoes Agatha Christie and Edward Albee, features a disturbed teenage girl reunited with her father after many years apart. How disturbed is she? She hears voices and talks to "something" hiding behind her plentiful dolls in her bedroom. Once she becomes obsessed with dear old dad, the women in her life start being offed one-by-one. Does someone see them as a potential threat? A six-time Academy Award nominee for his cinematography on such films as Looking for Mr. Goodbar and Heaven Can Wait, William A. Fraker directed this unique headscratcher, featuring multiple shots of ominous peering eyes observing conversations from a distance (László Kovács was the DP) and a rather unsettling and bizarre twist ending that you couldn't possibly see coming (but would be replicated in a 1983 summer camp slasher starring Felissa Rose).