Welcome to Alumni on Screen, January 2022 edition! To champion and signal boost our Gotham-supported projects, at the top of each month we'll have a rundown of alumni making their way into the world on screens both big and small.

JANUARY 1
The Novice
Now Available on VOD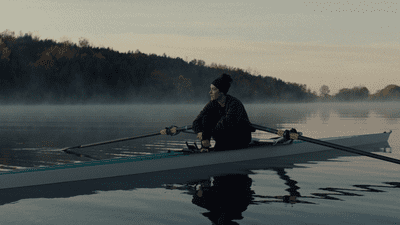 An obsessive college freshman joins her university's rowing team and undertakes an extreme physical and psychological journey to make it to the top varsity boat, no matter the cost.
Written and directed by Lauren Hadaway; produced by Ryan Hawkins, Zack Zucker, Steven Sims, and Kari Hollend.
Gotham Alum: The Novice is an alumnus of the 2018 Gotham Week Project Market.
JANUARY 1
The Willmar 8
The Criterion Channel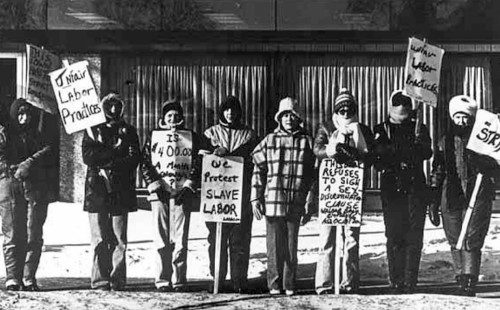 Academy Award–winning actor and documentary filmmaker Lee Grant follows eight women in America's heartland who are driven by gender discrimination to picket the bank where they work in the dead of a Minnesota winter. Risking jobs, friends, family, and their place in the community, the Willmar 8 began the longest bank strike in American history in a dramatic attempt to assert their own equality and self-worth.
Directed by Lee Grant and produced by Mary Beth Yarrow.
Gotham Alum: The Willmar 8 is an alumnus of the 1981 Gotham Week Project Market.

1992 was a watershed year for American independent cinema, led by the Sundance Film Festival, where a generation of filmmakers proved that passion and personal vision could overcome any budgetary limitation. It was the year that idiosyncratic gems like In the Soup, The Waterdance, and Gas Fod Lodging found acclaim for their bold, offbeat storytelling; the year that the New Queer Cinema (a term popularized at the festival's "Barbed Wire Kisses" panel) crystallized with touchstone works by Gregg Araki (The Living End), Derek Jarman (Edward II), and Tom Kalin (Swoon); and it was a banner year for documentaries, with nonfiction triumphs by Errol Morris (A Brief History of Time), Michael Apted (Incident at Oglala), and Camille Billops and James Hatch (Finding Christa) all making waves. Thirty years later, these films remain fresh and exciting landmarks from a time when the possibilities of indie filmmaking seemed limitless.
Gotham Alum: Including in this series are the following Gotham alumni films: Color Adjustment (dir. Marlon Riggs; Gotham Week Project Market 1991); The Hours and Times (dir. Christopher Munch; Gotham Week Project Market 1991); Intimate Stranger (dir. Alan Berliner; Gotham Week Project Market 1991); Some Divine Wind (dir. Roddy Bogawa; Gotham Week Project Market 1991); Swoon (dir. Tom Kalin; Gotham Week Project Market 1991); Deep Blues* (dir. Robert Mugge; Gotham Week Project Market 1991.)
*Deep Blues will not be available on The Criterion Channel until April 2022.
JANUARY 12
Karaoke Girl
The Criterion Channel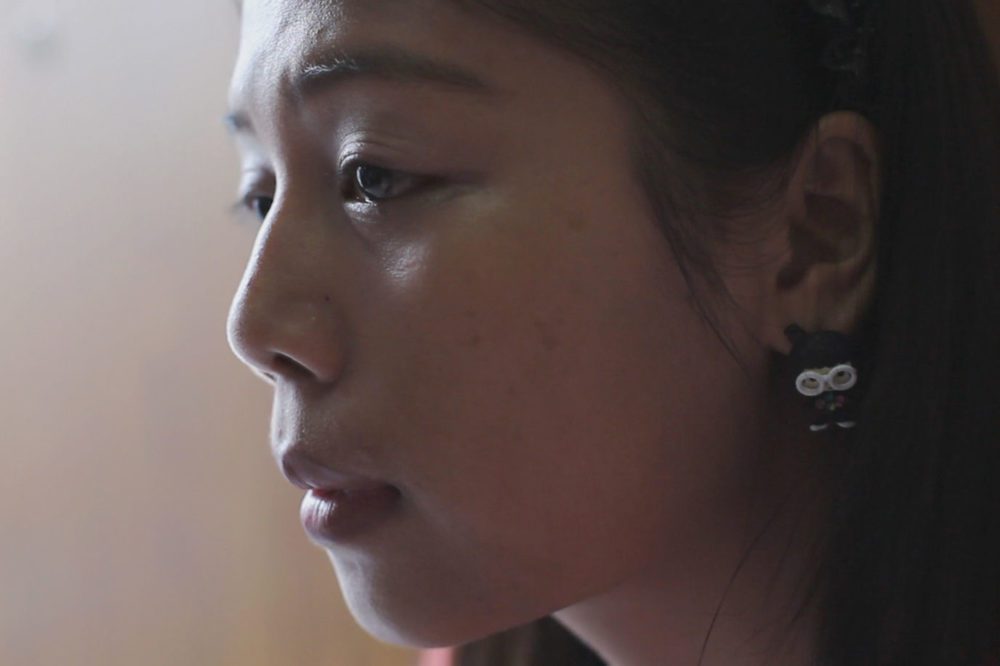 Artfully blending fiction and reality, Karaoke Girl follows Sa, a young country girl working as an escort in Bangkok to support her family back home. Sent to work in a factory in the city when she was only fifteen, Sa turned to sex work three years later. Director Visra Vichit-Vadakan builds a fictional narrative around Sa's experiences that incorporates documentary elements of her life both in Bangkok and at home with her family. The result is a seamless interweaving of genres that gives authentic expression to a young woman's innermost hopes, dreams, and feelings.
Directed by Visra Vichit-Vadakan.
Gotham Alum: Karaoke Girl is an alumnus of the 2012 Fiction Feature Lab.
JANUARY 13
Kaddish
New York Jewish Film Festival
The son of a Hungarian Holocaust survivor, Yossi's childhood was dominated by his father's belief that the Shoah could recur at any time. Filmmaker Steve Brand spent five years chronicling the lives of the Klein family; the resulting film, Kaddish, shows us 1980s New York and activist Yossi Klein Halevi in his formative years.
In addition to screening in person on January 13, Kaddish will screen virtually at NYJFF from January 20 – 25.
Written, directed, and produced by Steve Brand.
Gotham Alum: Kaddish is an alumnus of the 1984 Gotham Week Project Market.
JANUARY 15
Sin La Habana
New York Jewish Film Festival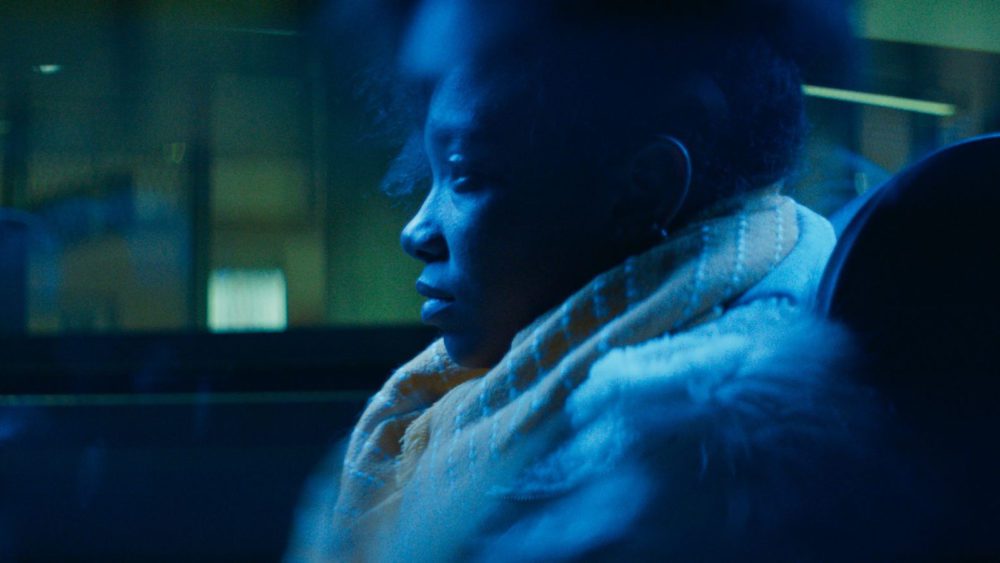 A salsa dance instructor and his girlfriend, a lawyer, who seek to escape Cuba by any means, ensnare an Iranian-Jewish woman in their plot. Writer/director/composer Kaveh Nabatian, himself Iranian-Canadian, offers a lyrical and deeply felt meditation on cross-cultural relationships, with their attendant gulfs of religion and background, further complicated by the hidden agendas of all concerned parties.
Sin La Habana will screen as the Centerpiece film at NYJFF on January 15 & January 17, in person.
Written and directed by Kaveh Nabatian; produced by Gabrielle Tougas-Fréchette and Ménaïc Raoul.
Gotham Alum: Sin La Habana is an alumnus of the 2018 Gotham Week Project Market and 2019 Fiction Feature Lab.
JANUARY 16
The Killing Floor
MoMA (To Save and Project)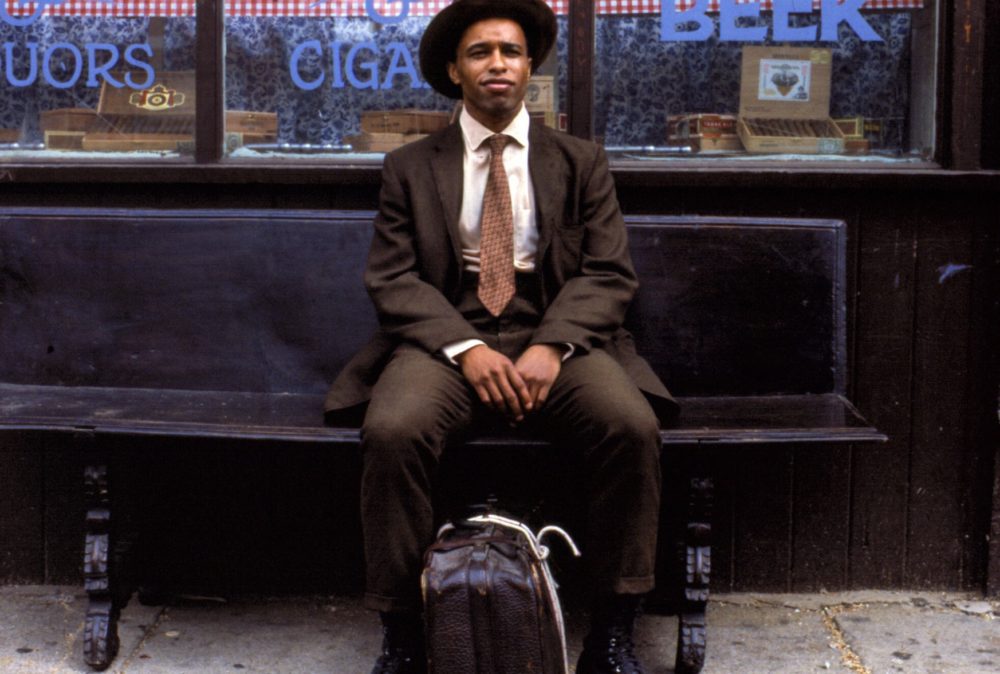 A Sundance prizewinning film that had its New York theatrical premiere at MoMA in 1986, The Killing Floor explores in rigorously researched historical detail the violent struggle to build an interracial labor movement in the years leading up to the Chicago race riot of 1919. Heading a sterling ensemble cast that also includes Alfre Woodward, Moses Gunn, Clarence Felder, and Dennis Farina, Damien Leake and Ernest Rayford play a pair of African American sharecroppers who flee the hatred and poverty of the Deep South only to end up in dangerous slave-wage jobs in a Chicago slaughterhouse and pitted against each other. Made at the height of Reagan's attempts to crush U.S. labor unions, The Killing Floor has lost none of its sting, evoking one of the most radicalized and volatile periods in American race and labor history.
Directed by Bill Duke, written by Leslie Lee, and produced by George Manasse.
Gotham Alum: The Killing Floor is an alumnus of the 1984 Gotham Week Project Market.
JANUARY 21
Cinema Sabaya
New York Jewish Film Festival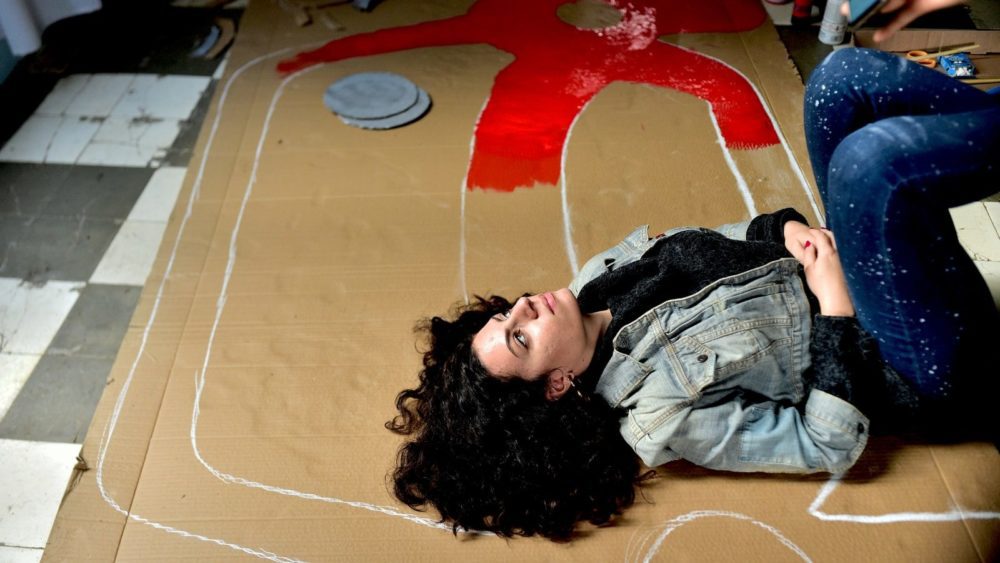 Nine women of divergent backgrounds enroll in a video production seminar with the common goal of self-expression through their cameras. Featuring a mix of seasoned and nonprofessional actors playing the students (all shooting and presenting their own footage), Cinema Sabaya offers a deft portrait of art's capacity to unite disparate communities.
Cinema Sabaya screens virtually at the New York Jewish Film Festival from January 21 – 26.
Written and directed by Orit Fouks Rotem and produced by Maya Fischer, Gal Greenspan, and Roi Kurland.
Gotham Alum: Cinema Sabaya is an alumnus of the 2019 Gotham Week Project Market.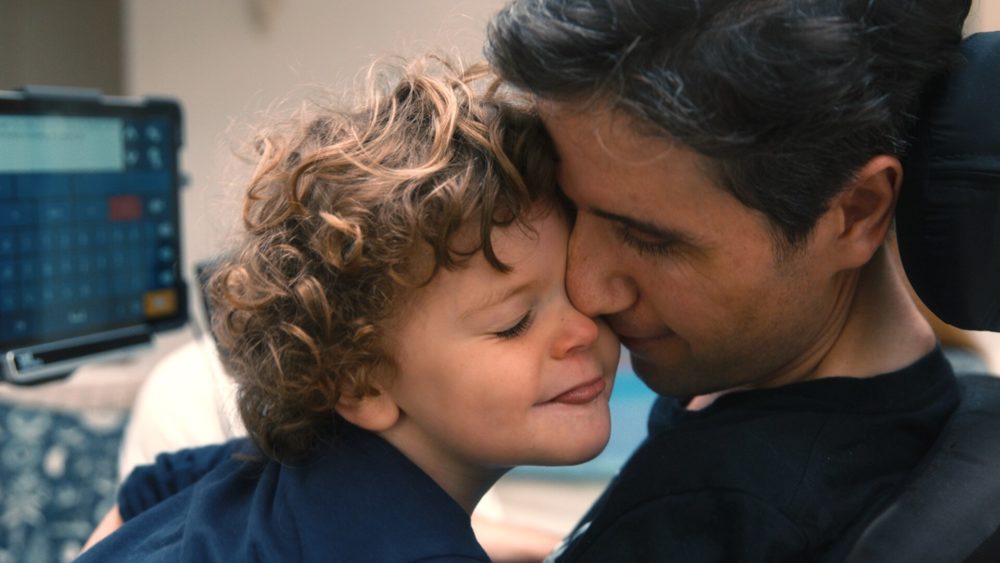 A rising star in progressive politics and new father, Ady Barkan's career and family are upended when he is diagnosed with ALS at age 32. After a chance encounter with a powerful Senator on an airplane catapults him to national fame, Ady and a motley crew of activists storm across the country, igniting a once-in-a-generation movement for healthcare for all Americans.
Directed by Nicholas Bruckman, written by Nicholas Bruckman and Amanda Roddy, and produced by Amanda Roddy.
Gotham Alum: Not Going Quietly is an alumnus of the 2019 Gotham Week Project Market.
JANUARY 24
Saul at Night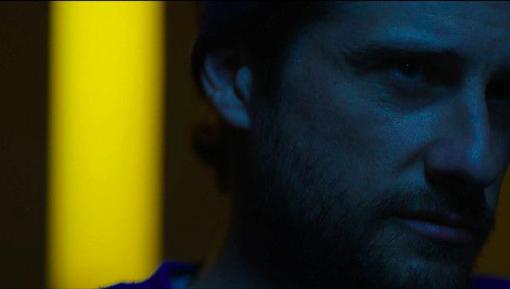 As a result of a bizarre experiment, Saul Capgras is forced to become acclimated to a life of isolation at night while the rest of the city is restricted to sleep and a mandated curfew. Saul is the only person left awake at night, and, while still living with his wife and daughter, he must discover inventive ways to experience their lives.
Directed by Cory Santilli, written by Daniel Miska, and produced by Raz Cunningham and Julie Snyder.
Gotham Alum: Saul at Night is an alumnus of the 2018 Gotham Fiction Feature Lab.
JANUARY 24
Roger & Me
The Criterion Channel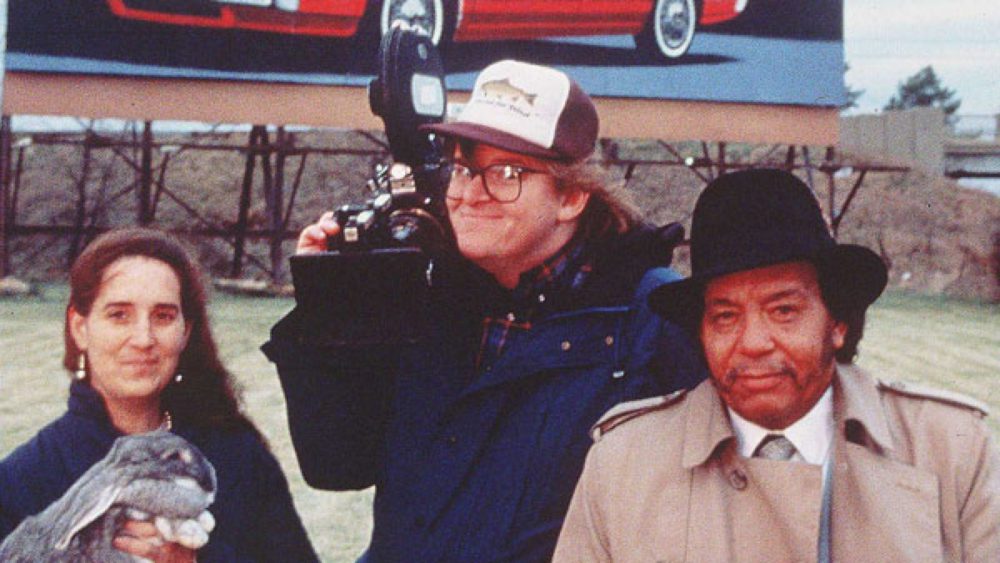 Gadfly documentarian Michael Moore's scathingly funny debut rewrote the rules of activist filmmaking with its idiosyncratic, rousingly entertaining blend of puckish humor and firebrand populism. After General Motors closes its factory in Moore's hometown of Flint, Michigan, thereby eliminating 35,000 jobs, the filmmaker undertakes a quixotic quest to interview the company's chairman, Roger Smith. Along the way, Moore captures an offbeat view of the seedy underside of corporate America that is both mischievously comic and righteously angry.
Written, directed, and produced by Michael Moore.
Gotham Alum: Roger & Me is an alumnus of the 1988 and 1989 Gotham Week Project Markets.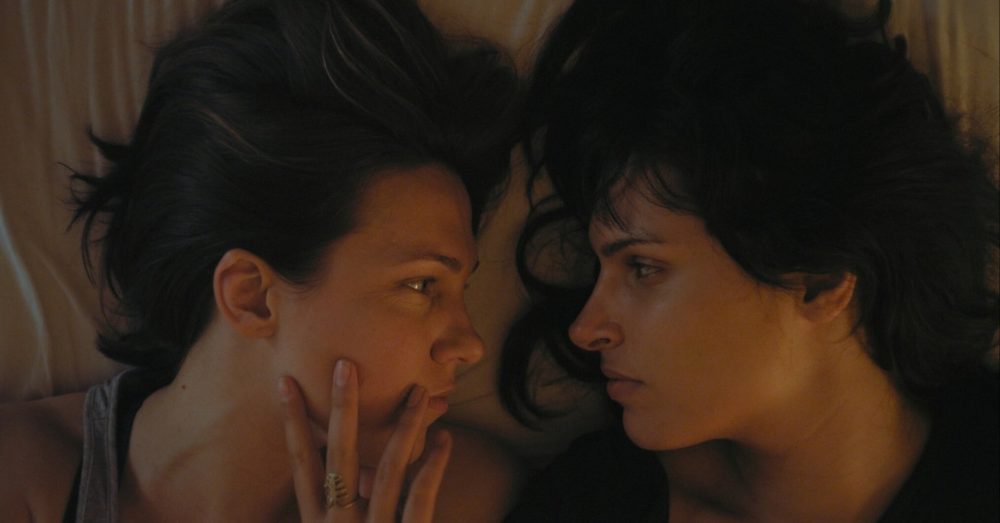 For Shirin (director Desiree Akhavan), being part of a perfect Persian family isn't easy. Acceptance eludes her from all sides: her family doesn't know she's bisexual, and her ex-girlfriend, Maxine (Rebecca Henderson), can't understand why she doesn't tell them. Following the announcement of her brother's betrothal to a parentally approved Iranian prize catch, Shirin embarks on a private rebellion involving a series of pansexual escapades while trying to decipher what went wrong with Maxine.
Written and directed by Desiree Akhavan and produced by Cecilia Frugiuele.
Gotham Alum: Appropriate Behavior is an alumnus of the 2012 Gotham Week Project Market.
JANUARY 26
Property
MoMA (To Save and Project)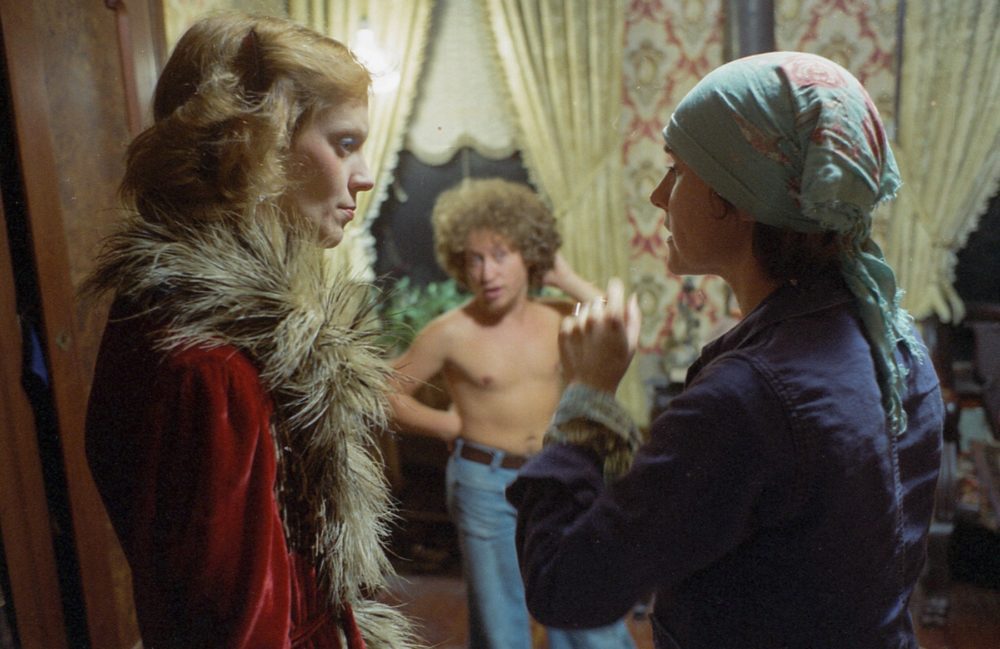 Penny Allen's corruscatingly funny vision of Portland, Oregon, in bygone times, Property is an underappreciated gem of American indie cinema, about a motley group of bohemians, contrarians, and dissidents who attempt to buy a block of houses in a rapidly gentrifying African American neighborhood. Herself a native Portlander, Allen paved the way for future regional filmmakers like Kelly Reichardt, Todd Haynes, and Gus Van Sant. Drawing on personal experience, Allen brought an almost documentary approach to this all-too-familiar story of urban displacement, as well as a style of directing ensemble casts reminiscent of Rainer Werner Fassbinder and Mike Leigh.
Written, directed, and produced by Penny Allen.
Gotham Alum: Property is an alumnus of the 1979 Gotham Week Project Market.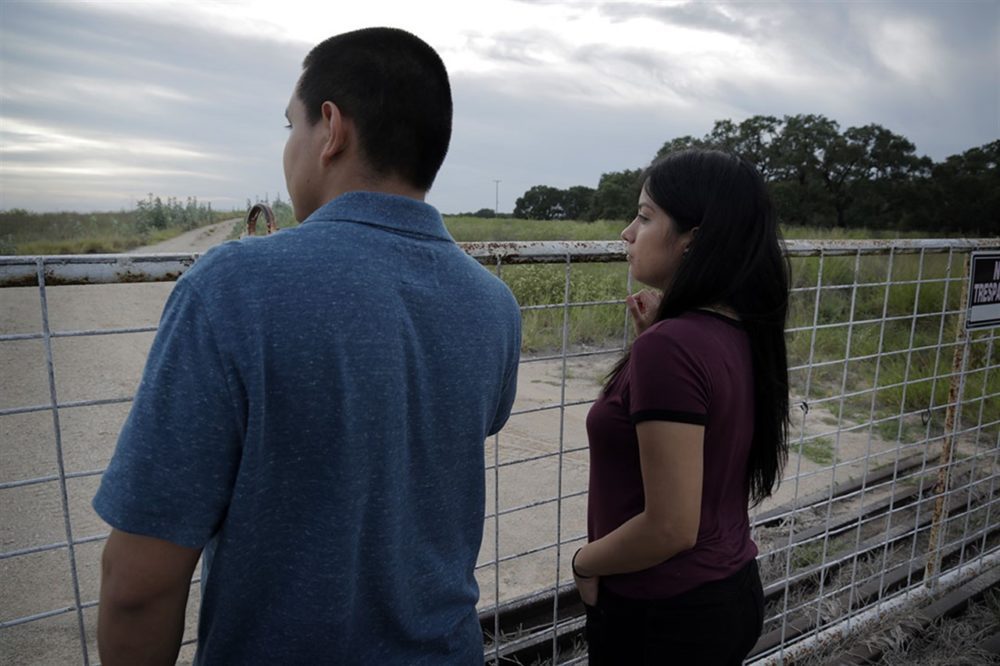 Just 70 miles north of the Mexican-US border is a land haunted by ghosts. Brooks County, Texas is a barren landscape designed as a deterrent to illegal crossings, but people continue to attempt to cross, and many die trying. The municipality lacks the resources to properly deal with this sad reality, and the numbers keep rising. Multiple locals proffer contrasting opinions as two families search for their loved ones, and the toll of an unsustainable immigration policy is laid bare.
Directed by Lisa Molomot and Jeff Bemis, produced by Lisa Molomott, Jeff Bemis, and Jacob Bricca.
Gotham Alum: Missing in Brooks County is an alumnus of the 2017 Gotham Week Project Market.
You can find our month-by-month Alumni on Screen blog posts here.
If your project is an alumnus of The Gotham programs and is being released this month, and you do not see it listed here, please contact us at [email protected]