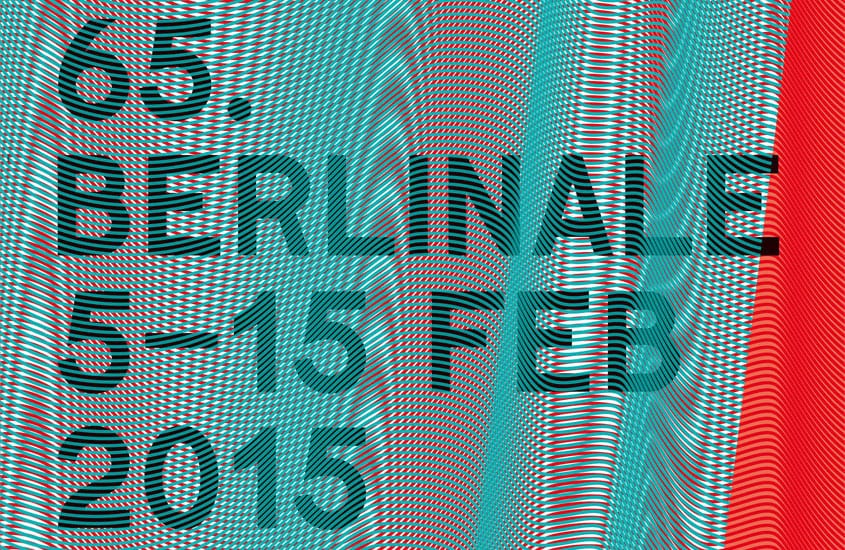 Donari Braxton, a 2014 Independent Filmmaker Lab alum for director Takeshi Fukanaga's Out of My Hand, recently attended the 65th Berlin International Film Festival. Their film was selected to play in the Panorama section of the festival, you see, and Braxton, ever the goodhearted and honest person, was kind enough to provide a visual diary of his experience. The views expressed below are solely (and unmistakably!) his own, and if you enjoy, be sure to follow him on Twitter and Instagram to keep up-to-date on Out of My Hand's journey. Be sure to click on each image for a larger, full-size view.
— Erik Luers
Our first ever opening gala —just like it is on TV, except your palms are sweaty. Domestic and international stars sashay, stopping at will for strategically-positioned paparazzi pits, who fight over candid's by screaming strange overtures in German at the top of their lungs (nobody was particularly interested in screaming at us, or taking our picture). Takeshi nearly sprints the red carpet through the fray toward the Palast, an attempt to flee the madness — I pull on his coattail with a chuckle and tell him, slow down man, it's the red carpet, enjoy. He did, and we did — and we laughed a lot about it.
Inside, we spend most of the evening happily struggling through perfectly bizarre aesthetic confabs with Canadian diplomats — an apparently not-uncommon experience at these types of events.
In the daytime, we're amazed at how much Berlin real estate is dedicated to the festival. Streets, subways, bathrooms — virtually all Berliners are at least aware the festival's taking place. You wish independent film could be promoted with anywhere near as much gusto in New York City.
Our film's pre-screening and world premiere were all sold out. The facilities are state-of-the art — large screens and crystal audio kind of killing what we tend to experience in New York. A vast majority number of the audience stays for the Q&A's. The German audience is generally incredibly engaged, smart, and feisty. We did not have a PR Company attached to our film, and so went in to the public arena blind (this is not advisable). But at least we learned a lot. Namely, that Q and A's are a bit harder than they look. And also, that every audience is different. And also, that every audience has at least one bad apple in it. (Said bad apple does not wish to ask questions when he asks questions, rather, wishes to speak publicly in question form — at your expense, if he can manage.) We got better at identifying said bad apples by-and-by — it's a trial-by-fire thing.
This is Berlinale's renowned European Film Market. It serves as the de facto daytime hub of the festival. I'd be lying if I said I knew what happens here. It's chaos. Theoretically, film's are bought, often here by region, by buyers who make said deals in one of the many sexy European sales agent kiosks placed by unspoken-order-of-repute throughout the building. We had countless meetings here, not only with sales agents, but with distributors, producers, and all other walks of the industrial food web. The market also houses a semi-circular room dedicated to a program called American Independents in Berlin (its mission being to screen and sell selected films to EFM buyers), which we were extremely lucky to have been selected for, thanks to Milton Tabbot and our incredible friends and mentors at IFP.
We took great relief in Milton's permanent somehow-always-grumpy-but-not face, which made us feel at home — as well as in the familiar faces of other IFP friends like Shrihari Sathe (pictured above with Kaia Roemer), producer of It Felt Like Love, who was a panelist during our life-changing participation in IFP's Narrative Feature Film Labs and who latterly gave us a lot of great festival-related advice. As for Berlinale's own staff, we couldn't have been more warmly welcomed — thoughtful, organized, and kind.
The parties are predictably incredible (a splice of Berlinale's official Forum section party, above). You make friends and you network and you learn — and yes, discover ever novel ways of fucking up as you go. If you're as lucky as I was, you get to smoke a couple of cigarettes alone on a terrace with Audrey Tautou and bond with her over a favorite neighborhood in Paris.
Then later, because you think you made friends, embarrass yourself by trying to join her at a dinner table of Main Competition Jurors including Bong Joon-ho and Daniel Brühl, receive a swift fuck-off-face, and get called "the crazy guy" by Darren Aronofsky for the rest of the night. So there's that. (It's a learning process).
Takeshi and myself, in the most ridiculous hat I could find on the streets of Berlin and that Takeshi says makes me look like a puppy dog, with larger-than-life characters Paz Lázaro, Panorama's Programming Director, and Wieland Speck, the section's Curator and Director —who told us, to our total surprise, that he'd learned of our movie way back when we were accepted into IFP's Narrative Labs in June, had been shown a rough cut by IFP, and had been following the film's developments since that time.