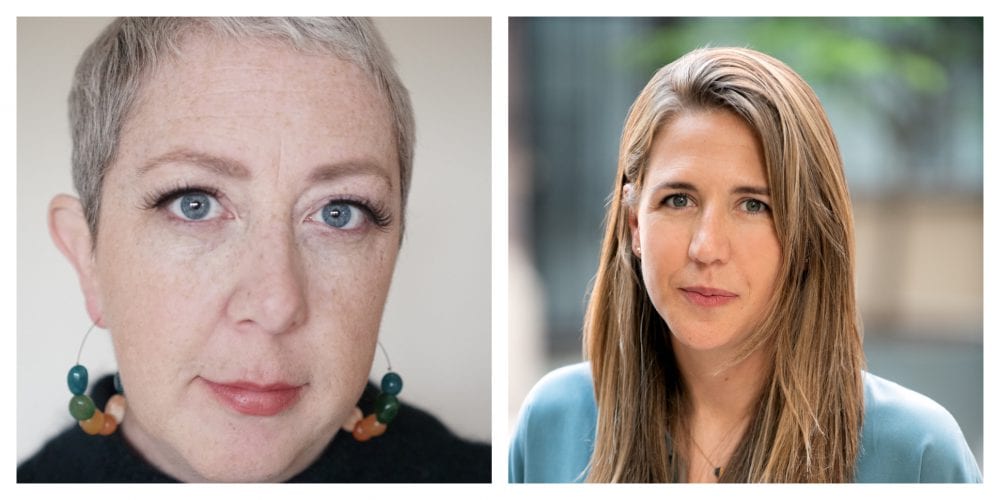 Through its long-standing partnership with CineMart, IFP annually selects two producers to participate in the Rotterdam Lab. The 2020 participants are Aimee Lynn Barneburg (pictured left; High Pony Pictures) and Lara Costa-Calzado (right; Other Season).
About Aimee Lynn Barneburg
Aimee Lynn Barneburg is a creative producer based in Portland, OR. She is a Sundance Institute Fellow, a Film Independent Producing Fellow and an IFP Narrative Lab Fellow. She got her start working in Los Angeles and has served as producer of independent feature films, shorts, music videos and multi-million-dollar ad campaigns for global brands. Her latest feature film, Clementine, had its world premiere at the Tribeca Film Festival and will be released in 2020.
About Lara Costa-Calzado
Lara Costa-Calzado is a Spanish film producer based in the U.S. In 2016, she produced "Primo" by Federica Gianni, which premiered at Palm Springs ShortFest. Costa-Calzado's most recent work includes Molly by Sally Potter and Never Rarely Sometimes Always by Eliza Hitman. She is currently producing Gianni's first feature Karaoke King.
The Rotterdam Lab, a five-day training workshop for producers, is designed to build up their international network and experience. It is an initiative of the International Film Festival Rotterdam's CineMart in cooperation with its international partnering organizations. The Rotterdam Lab consists of panel discussions illustrating the process by which a project in need of financing is completed and brought to its audience, as well as speed dating sessions in which selected producers meet with industry delegates in person and receive advice about their own projects.
The Rotterdam Lab runs concurrently with the CineMart co-production market, from January 25 – January 29, 2020. Attending Rotterdam on behalf of IFP will be Senior Program Manager & Producer (International & Episodic), Gabriele Capolino.