IFP Announces Series Slate for Project Forum at IFP Film Week
by Erik Luers on July 20, 2016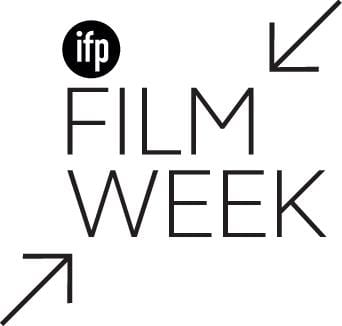 Narrative Series
195 Lewis written by Rae Leone Allen, Terence Nance, Chanelle Aponte Pearson, and Yaani Supreme, directed by Chanelle Aponte Pearson, produced by Rae Leone Allen, executive produced by Terence Nance and Chanelle Aponte Pearson. 195 Lewis follows what happens when a Black lesbian couple decide to open up their relationship, all set in a rarely seen slice of Brooklyn. (Comedy)
According to My Mother written by Daniel K. Isaac, Devin Landin, and Cathy Yan, directed by Cathy Yan. A comedic series about a young, gay Korean American actor and his disapproving, devout Christian mother who moves in with him and changes everything. (Comedy)
Awkward Celebrity Encounters written and directed by Caveh Zahedi, produced by Arnold Barkus and Caveh Zahedi. Awkward Celebrity Encounters is an animated web series produced and directed by independent filmmaker Caveh Zahedi consisting of crowd-sourced stories of awkward celebrity encounters. (Animation)
Big Fun written by David Elkaïm, Cyril Gely, and Vincent Poymiro, produced by Xavier Matthieu. 1950, more than 100,000 US soldiers remained on French soil. A series of murders force an ambitious American officer and local French cop to cooperate. (Dramatic Thriller)
Breeding Grounds written, directed, and produced by Susan Skoog, executive produced by Bill Durkin. In an economically diverse suburb, this darkly comedic series exposes what is behind the slights, insults, and bad behavior mothers perpetrate on each other as they attempt to raise their kids. (Comedy)
Butch & Nellie Take the Rap Game written and directed by Conor Fetting-Smith, produced by Conor Fetting-Smith and Lindsey Villareal. Butch & Nellie want to become the first gay rap duo to win America's # 1 TV singing competition, but wait… what time is it?!? (Comedy)
Chinafornia written and directed by Ellie Lee, produced by Nneka Bennett, Ellie Lee, and Diana Williams. Unable to pay the $10 trillion it owes to China, the U.S. comes up with a plan: it gives China the state of California. (Animation)
The Come Up written by Ari Issler and Ben Snyder, directed by Ari Issler, produced by Matt Thurm. The Come Up focuses on the gatekeepers of NYC's nightlife and each episode opens and closes at our characters' office – the doors to the hottest nightspots in the city. (Comedy)
Cooked written and produced by Kate D'hotman, directed by Kate D'hotman and Kofi Zwana. A disgraced TV producer with a drinking problem and a mild case of Bipolar Disorder starts her own cooking show in search of enlightenment. (Comedy)
Coral produced by Antoine Piwnik. Eugene's life becomes a nightmare when he is arrested for his first wife's murder and locked up in a 3-by-2 cell and in a woman's body he can no longer hide. For Eugene is a man born a woman. (Animation)
Degenerates written by Christianne Hedtke, produced by Myra Model. As the Nazis wage war on artists, heiress Peggy Guggenheim will risk everything to prove to the world she has more to offer than money. (Drama)
Diana and the Cake Boys written and directed by Erica Milsom, produced by Todd Shaiman. The lives of the residents of a group home for adults with intellectual disabilities are thrown into a tumult with the arrival of an intriguing new housemate, Diana, whose exuberant take on life disrupts their predictable existence. (Comedy)
Dumas written and produced by Annette Mia Flores, Jenny Joslin, and Kendall Watkins. The Dumas, the wild-west's premiere brothel, is home to a variety of complex and empowered prostitutes striving to take hold of their lives in the rough and oppressive conditions of a newly founded Montana. (Historical Fiction)
The God Phone written and directed by Dean Colin Marcial, produced by Grant Curatola and Brett Potter. A down-and-out infomercial pitchman accidentally discovers the Ultimate As-Seen-on-TV device. (Sci-Fi)
A History of the Middle East directed by Susan Youssef, produced by Man Kit Lam. Upon losing her home in the 2011 uprising, a Syrian woman goes back in time and into the future to remake history through dance. (Transmedia)
House of Psychotic Women written by Kier-La Janisse, produced by Kier-La Janisse and Andy Starke. A darkly comic series following 15-year-old Carly as she navigates life in Winnipeg's child welfare system, finding solace in her troubled friends, her addiction to pop culture, and the endless stream of images from horror films that weave in and out of her reality. (Coming of Age)
The Illegal written and directed by Clement Virgo, produced by Damon D'Oliveira. A refugee marathon runner is targeted by an authoritarian state and has no choice but to go rogue in order to clear his name and save his sister's life. (Dramatic Thriller)
In Reality written and directed by Ann Lupo, Esteban Pedraza, and Aaron Pryka, produced by Ann Lupo, Nadine Martinez, Holly Meehl, Esteban Pedraza, and Aaron Pryka, executive produced by Freida Orange. Ann, an average brunette with a wild imagination, takes you on a journey through her fantastic mind as she investigates an experience of unrequited love. (Comedy)
Jealous Dad written by Matt Evans and Christine Walters, directed by Bill Scurry, produced by Matt Evans and Christine Walters, executive produced by Matt Evans, Bill Scurry, and Christine Walters. Jealous Dad is a scripted comedy series about a struggling actor who is jealous of his 7-year-old son's budding acting career. (Comedy)
Kissing Walls written by Zak Payne and Nathaniel Tenenbaum, directed and produced by Zak Payne. Ambitious friends on the verge of "making it" must endure soul-sucking day jobs while navigating a sticky dating scene in one of Chicago's fading gayborhoods. (Comedy)
MK-ULTRA written and directed by Mac Smullen. At the dawn of the Cold War, a group of CIA agents with conflicting agendas find their morals tested and their lives changed by the clandestine struggle to weaponize the newly discovered compound LSD. (Drama)
Molineaux written and directed by Deron Albright. Seeking glory in the world of Regency prizefighting, two freed American slaves must face not only their opponents in the ring, but an entire nation. (Historical Fiction)
Namaste, Bitches written and produced by Summer Chastant. Namaste, Bitches is an original comedic series about the "underbelly of the yoga world" created by Summer Chastant. (Comedy)
Newtopia written and directed by Taylor Cohan, produced by Max Allman, Matt Clegg, and Taylor Cohan. A babysitter loses the boy she's watching inside a virtual reality game. (Mystery/Crime Thriller)
Nullity written by Karrie Crouse and Juliet Lashinsky-Revene. The disappearance of two "rodeo queen" sisters in rural Texas leads an idealistic young sheriff through a web of murder, corruption and dark phenomena. (Mystery/Crime Thriller)
On The Lig written and directed by Niall McKay, produced by Marissa Aroy. Dara and his friends, transplants from Ireland, "lig" or "sponge" their way through New York to sustain their artistic careers and their stomachs. (Comedy)
The Order written by Jonathan Mason, directed by Jim Mickle, executive produced by Jonathan Mason, Jim Mickle, Linda Moran and Jeremy Platt. The Order is a haunting psychological thriller set in a rural religious community, lost in the folds of an America they believe has completely collapsed. (Dramatic Thriller)
Sex Ed created, written, and executive produced by Kat Keene Hogue and Jessica Weisberg. An hourlong drama about a guidance counselor who starts a secret sex ed class at a Houston high school where it's illegal to teach anything but abstinence. Will she get caught? (Drama)
Shugs and Fats written by Nadia Manzoor and Radhika Vaz, directed by Nadia Manzoor, produced by Tara Elliot, Alex Mallis, and Marina Romashko, executive produced by Nadia Manzoor. Shugs and Fats is a comedy web-series in which two loudmouthed Hijabis are seeking to better understand the insanity of American politics through investigating the 2016 candidates. (Comedy)
Stream No Evil written by Caroline Broughton and Scott Schuler, directed by Scott Schuler, produced by Katherine Paige. A short-form horror series about a technology-obsessed millennial who's stalked by a creature only visible through his iPhone. (Horror)
The Strange Eyes of Dr. Myes written by Nancy Andrews and Michole Briana White, directed by Nancy Andrews, produced by Nancy Andrews and Michole Briana White. Drowning scientist Sheri Myes discovers a Black Atlantis inhabited by castoff slaves who unlock her superpowers for a mission to return them to the Aboveworld. (Sci-Fi)
Trinity written by John Hamilton, directed by Patrick Boivin, produced by John Hamilton, executive produced by Robert Boulos. It is a time of war and rebellion. Humans have long been extinct. The last remaining androids on earth wage a holy war against an all-powerful AI. Their messiah, their enemy, their God… (Transmedia/VR)
Without a Roof written and produced by Loïc Bruderlein and Annick De Vries, directed by Karen Vanderborght, executive produced by Ernest Godin. Experience an emotional journey through the eyes of a street kid: a VR series in radical empathy. (Transmedia/VR)
Zero Point written and produced by Gregory Bayne and Christian Lybrook, directed by Gregory Bayne. Consumed by the strange and abrupt death of her son, a woman investigates the cause of a mysterious disease she alone believes threatens to wipe out an entire generation. (Mystery/Crime Thriller)
Documentary Series – Long Form
Evolution Cuba directed and produced by Marcia Jarmel and Ken Schneider and written by Marcia Jarmel. Art. Money. Socialism. Personal expression. Evolution Cuba is a documentary series telling six provocative stories of cutting-edge artists navigating Cuba's remarkable economic and cultural transformation.
Love & Stuff written and directed by Judith Helfand, produced by Judith Helfand and Hilla Medalia, and executive produced by Julie Parker Benello and Geralyn Dreyfous. Grieving her beloved mother and living amidst 63 boxes of dead parents' stuff, one transformative "YES" turns filmmaker Judith Helfand into a 50-year-old new mother.
Moonshots written and directed by Jimmy Goldblum. Moonshots is a documentary series focusing on the stories of the ambitious scientists, artists, and innovators trying to protect our environment and secure our future.
The Synanon Experiment directed by Mikaela Shwer and produced by Mikaela Shwer, Steven Bennett, and Zaki Rubenstein. An examination of an experimental community that started as an alternative drug rehabilitation clinic and became one of the most controversial societies in American history.
Untitled Flint Police Project directed by Zackary Canepari, Drea Cooper, and Jessica Dimmock and executive produced by Jessica Dimmock. Untitled Flint Police Project is an episodic documentary series that follows a handful of police officers as they grapple with a violent and dysfunctional city during an incredibly unstable time.
Documentary Series – Short Form 
The Animated Mind of Oliver Sacks directed by Dempsey Rice, produced by Dempsey Rice and Joanne Nerenberg and executive produced by Kate Edgar. The Animated Mind of Oliver Sacks is a series of short documentaries that illuminates ten years of extraordinary conversations with author/neurologist Oliver Sacks, M.D.
Cadre: Inside the Black Panther Party written and directed by John Mounier and produced by Robyn Pottorff. The inside story of the struggle for control of the Black Panther Party, as told by someone who was there from the very beginning.
The F Word directed by Nicole Opper and produced by Nicole Opper and Kristan Cassady. The F Word is a docu-comedy series chronicling the journey of Nicole and Kristan, a queer Bay Area couple who plan to become fost-adopt parents.
How To Make It In:_____________ written and directed by Justine Simonson, produced by Justine Simonson, Marcus Lehmann, and Hillary Cutter, and executive produced by Justine Simonson and Marcus Lehmann. How To Make It In:_____________ is the new web-series exploring the success stories of small business owners from around the world, starting in Berlin, Germany.
Shine On directed and produced by Kevin Gordon. By day they are your co-workers and servers. By night they are rock stars in their own domain.
States of America written, directed, produced, and executive produced by Brad Barber. A series of documentary shorts, featuring one person in each of our 50 states, exploring the connection they feel with the place they call home.