IFP and The Film Society of Lincoln Center Announce Collaboration for Independent Film Week 2011
by Website Update on September 9, 2011
The Partnership will also include a one-day event "Emerging Visions" timed to New York Film Festival and a sponsorship with Royal Bank of Canada
New York (April 19, 2011) Independent Film Project (IFP) and the Film Society of Lincoln Center announced today a new collaboration that includes the relocation of IFP's signature program, Independent Film Week, to The Film Society of Lincoln Center's Elinor Bunin Monroe Film Center and to provide joint programming during the New York Film Festival.  Both partners will present a daylong event in October that will showcase emerging artists engaging with industry powers. This collaboration is made possible through significant support from the Royal Bank of Canada (RBC) and its RBC Emerging Artists Project.
IFP's Independent Film Week, the founding program of the nation's oldest and largest advocacy organization for independent filmmakers, will return home to the Film Society of Lincoln Center's new headquarters September 18-23. This one-of-a-kind event, which originated 33 years ago as a sidebar of the New York Film Festival, brings filmmakers, film lovers and media industry professionals from around the world to New York City to celebrate, advocate and introduce new voices to the independent scene.
"IFP is thrilled to join our film community with the Film Society of Lincoln Center for Independent Film Week, and we appreciate the support of RBC. Our organizations have always fostered a sense of discovery and are known as a place where the public can discover new voices. Now, with this partnership, all our talented filmmakers and members can gain access to an even wider selection of amazing films, programs, and activities that illuminate the innovators and icons of independent film from around the globe," says IFP Executive Director Joana Vicente.
"We are very excited to continue our dedication to emerging artists by partnering up with IFP.  They, like us, recognize the importance of organizations that support filmmakers by supplying a platform for discussion and a venue to showcase their talents.  And we are thrilled to bring Independent Film Week back home to where it all started" says Executive Director of the Film Society Rose Kuo.
During the New York Film Festival, IFP and the Film Society will work in partnership on the first annual Emerging Visions program. The goal of the day-long event is to introduce 25 emerging filmmakers to a solid peer network, advance their careers with the introductions to key industry and festival programmers, and directly support their creative processes through workshops, case studies and pitch sessions. In addition, all emerging filmmakers will gain private mentorship from top directors and producers in the field who will offer advice, guidance and connections to filmmakers on both their current projects and in their careers. This creative symposium will take place on October 3 with participants equally selected from Independent Film Week and New York Film Festival's talent pool of emerging filmmakers.
"Investing in the arts is a long-standing priority at RBC, as we believe in the power of the arts to enrich our lives and enhance our communities. By supporting arts and culture, from film, music and dance to theatre and visual arts, we are committed to helping emerging artists develop and progress along their professional careers," said Mark Standish, President and Co-CEO of RBC Capital Markets. "RBC is already a major sponsor of some of the world's top public film festivals and we are very proud to add this emerging filmmaker's project with the Film Society of Lincoln Center and the IFP to the list."
In addition, the RBC sponsored collaboration will enable for the expansion and introduction of a number of new initiatives that will take place during both Independent Film Week and the New York Film Festival.

About IFP
IFP (Independent Filmmaker Project) is the nation's oldest and largest not-for-profit advocacy organization for independent filmmakers. Since its debut at the 1979 New York Film Festival, IFP has supported the production of over 7,000 films and offered resources to more than 20,000 filmmakers, providing an opportunity for many diverse voices to be heard. Each year, IFP fosters the development of 300 feature and documentary films.
IFP represents a network of 10,000 filmmakers in New York City and around the world. Through its workshop, seminars, conferences, and FILMMAKER Magazine, IFP schools its members in the art, technology and business of independent film. Signature programs include Independent Film Week, Independent Filmmaker Labs and Gotham Independent Filmmaker Awards.
About Independent Film Week:
Formerly known as IFP Market, Independent Film Week is the oldest and largest forum in the U.S. for the discovery of new projects in development and new voices on the independent scene.   Independent Film Week supports the future of independent film by providing opportunities for emerging and established filmmakers to be able to connect with the taste-makers and decision-makers who can help them complete their films and connect with audiences.  It provides multiple ways for the independent film community to come together, including the facilitation of over 2,000 industry meetings for talent with new projects in development at the Project Forum, helping filmmakers build audiences through the nightly IFP Alumni "Sneak Preview" Screening series, giving programmers from around the globe early access to filmmakers at the Festival Forum, and offering aspiring and established film professionals – as well as general audiences – the opportunity to debate the future of film at the Filmmaker Conference.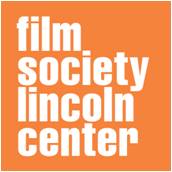 About Film Society of Lincoln Center
About the Film Society of Lincoln Center The Film Society of Lincoln Center was founded in 1969 to celebrate American and international cinema, to recognize and support new directors, and to enhance the awareness, accessibility and understanding of film. Advancing this mandate today, the Film Society hosts two distinguished festivals. The New York Film Festival annually premieres films from around the world and has introduced the likes of François Truffaut, R.W. Fassbinder, Jean-Luc Godard, Pedro Almodóvar, Martin Scorsese, and Wong Kar-Wai to the United States. New Directors/New Films, co-presented by the Museum of Modern Art, focuses on emerging film talents. Additionally, the Film Society presents a year-round calendar of programming at its Walter Reade Theater and offers insightful film writing to a worldwide audience through Film Comment magazine. The Film Society receives generous, year-round support from 42BELOW, American Airlines, The New York Times, Stella Artois, the National Endowment for the Arts, WNET New York Public Media and the New York State Council on the Arts. For more information, visit: www.FilmLinc.com

About RBC
Royal Bank of Canada (RY on TSX and NYSE) and its subsidiaries operate under the master brand name RBC. We are Canada's largest bank as measured by assets and market capitalization, and among the largest banks in the world, based on market capitalization. We are one of North America's leading diversified financial services companies, and provide personal and commercial banking, wealth management services, insurance, corporate and investment banking and transaction processing services on a global basis. We employ approximately 79,000 full- and part-time employees who serve close to 18 million personal, business, public sector and institutional clients through offices in Canada, the U.S. and 51 other countries. For more information, please visit rbc.com.
##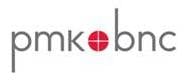 Marian Koltai/[email protected]/212.373.6130
Freida Orange/ [email protected]/213.373.0114
Elisa Marks/[email protected]/212-618-2057