[flv:https://s3.amazonaws.com/Video_2012_Misc/2012_WRITERS%27+ROUNDTABLE.mov 580 240]
Sustaining career is a tricky thing – from staying inspired to getting paid, there are always hurdles in the road. With experience working in television, advertising, and feature films, self-distributing and getting the Golden Ticket (a sale at Sundance), these women are making their own way, and getting their work seen. Hear from these noteworthy fresh and established writer/directors about how they keep it all afloat.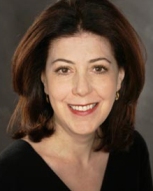 Caryn James, Film and TV critic, novelist
Caryn James is a film and culture critic. She is the writer and owner of the "James on screenS" film and television blog for IndieWire (www.jamesonscreens.com) and a contributor to The New York Times Book Review, The Daily Beast, and other publications. She hosts conversations on television and other arts at the 92nd St. Y and is Adjunct Asst. Professor of film studies at Columbia University. Previously, she was film critic, chief television critic, and critic at large for The New York Times. As a film commentator, she has appeared on CBS Sunday Morning, MSNBC, Charlie Rose, and other programs. She is the author of the novels Glorie and What Caroline Knew.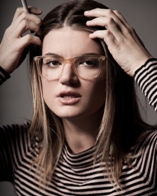 Leslye Headland, writer/director, "Bachelorette"; writer "Terriers"
Leslye Headland is a Los Angeles-based playwright, screenwriter, and director. She holds a BFA in Drama from NYU's Tisch School of the Arts. THEATER: Bachelorette (Second Stage), Assistance (Playwrights Horizons), and the rest of the Seven Deadly Plays series (IAMA Theatre Company). TV: Staff writer for Terriers on FX, created by Ted Griffin and Shawn Ryan. FILM: She wrote and directed the adaptation of her play Bachelorette, which stars Kirsten Dunst, premiered at Sundance 2012 and is being distributed by The Weinstein Company. She recently wrote a remake of About Last Night for Screen Gems and executive producer Will Gluck.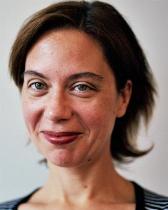 Liza Johnson, writer, director, "Return"
Liza Johnson is a writer and director. Her work has been exhibited internationally in museums, galleries, and film festivals, including the Museum of Modern Art, the Wexner Center for the Arts, the Walker Art Center, and the Centre Pompidou, as well as the Cannes, New York, Berlin, and Rotterdam Film Festivals. Her new feature film Return stars Linda Cardellini, Michael Shannon, and John Slattery. She has been a fellow of the DAAD Berliner Kunstlerprogramm and the Sundance Institute, and has published a number of articles and interviews about art and film. Johnson is Professor of Art at Williams College.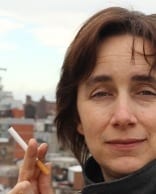 Madeleine Olnek, "Codependent Lesbian Space Alien Seeks Same"
Madeleine Olnek is a filmmaker, director, and playwright. Her work was described by New York Newsday as "Uproarious Neurotic Comedy." She is a co-author of A Practical Handbook for the Actor (foreword by David Mamet). She is a graduate of Columbia University, where she received the William Goldman Screenwriting Fellowship and the Adrienne Shelley Award. She made several award-winning shorts, viewable online, Hold Up (http://www.logotv.com/video/misc/400396/hold-up.jhtml#id=1625513) and Countertransference (http://www.youtube.com/watch?v=EkwnQJCmjw8). Codependent Lesbian Space Alien Seeks Same, her first feature film, premiered at Sundance 2011, was nominated for a Gotham Independent Film Award, and holds the box-office record at Aaron Hillis' reRun Gastropub Theater.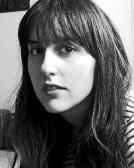 Ry Russo Young, writer, director, "Nobody Walks," "You Won't Miss Me"
Ry Russo-Young was profiled on the cover of The New York Times Magazine in the article "Growing Up With Mom and Mom." After graduating from Oberlin College in 2003, Russo-Young's first short film, Marion, screened at the 2006 Tribeca Film Festival and garnered the Jury Award for Best Experimental Film at the 2006 SXSW Film Festival. Russo-Young's first feature film, Orphans, premiered at the 2007 SXSW Film Festival where it received a Special Jury Prize. Her second feature, You Won't Miss Me, premiered at the 2009 Sundance Film Festival, received a Gotham Award and was released theatrically. Her third feature, Nobody Walks premiered at the 2012 Sundance Film Festival where it won a Special Jury Prize. The film will be released theatrically by Magnolia Pictures this year.