We Are The Gotham: Andrew Semans, Writer & Director, on indie filmmaking and world premiere of 'Resurrection' at 2022 Sundance Film Festival
by Gotham on January 27, 2022 in Gotham Alumni News
Andrew Semans's new film, Resurrection, had its world premiere at the 2022 Sundance Film Festival last week, nearly seven years after Semans participated in the 2015 Gotham Week Project Market with its early script.
In his Q&A with The Gotham, Semans talks about the film's inspiration and its journey from script to screen, offers advice to independent filmmakers working to break into the industry, and how an artist's passions lead to a distinctive voice.
---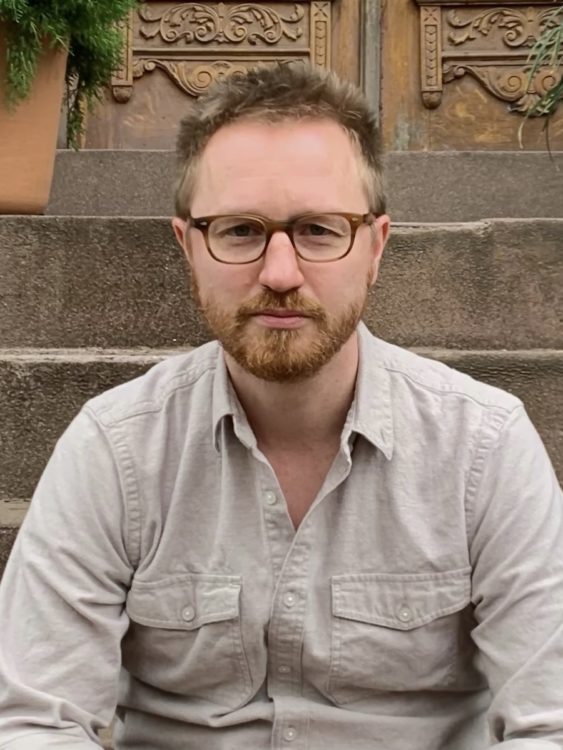 What inspired your film Resurrection? What do you hope audiences take away after watching?
Resurrection initially came about as an effort to engage with fears around parenthood — specifically, the fear your child or children are vulnerable, and you will be unable to keep them safe; the fear you will fail in your fundamental duty as a parent and allow your child to be hurt or victimized.
This led me to think about parent-vigilante movies, a subgenre that trades on these basic fears, and provides grandiose fantasies of seemingly "normal" parents transformed into unstoppable avengers on behalf of imperiled children. The Resurrection story gradually came to incorporate additional themes of buried trauma, manipulation, coercion, and gaslighting due to circumstances that friends of mine were wrestling with at the time the script was developed.
I hope audiences find the film engaging and worth thinking and talking about; and see in it a fresh take on a familiar genre. It isn't a film with a specific message, but, hopefully, it will be intellectually stimulating as well as entertaining. One thing I'm confident audiences will take away is that Rebecca Hall is a ferociously brilliant actor (although anyone who has followed her career would know this already!).
Resurrection participated in The Gotham's annual Project Market in the early stages of script development. Here you are now, almost seven years later, premiering the film at the 2022 Sundance Film Festival. What advice do you have for filmmakers enduring their own long and winding road to getting their films made?
Be very tenacious and also very patient. Indie films frequently take a long time to get off the ground, so it's important to do whatever you can to keep from becoming discouraged and depressed. I recommend having multiple projects at different stages of development, so all your eggs and hopes are not in the same basket. Always be working on something new as you work to move your existing scripts and projects along.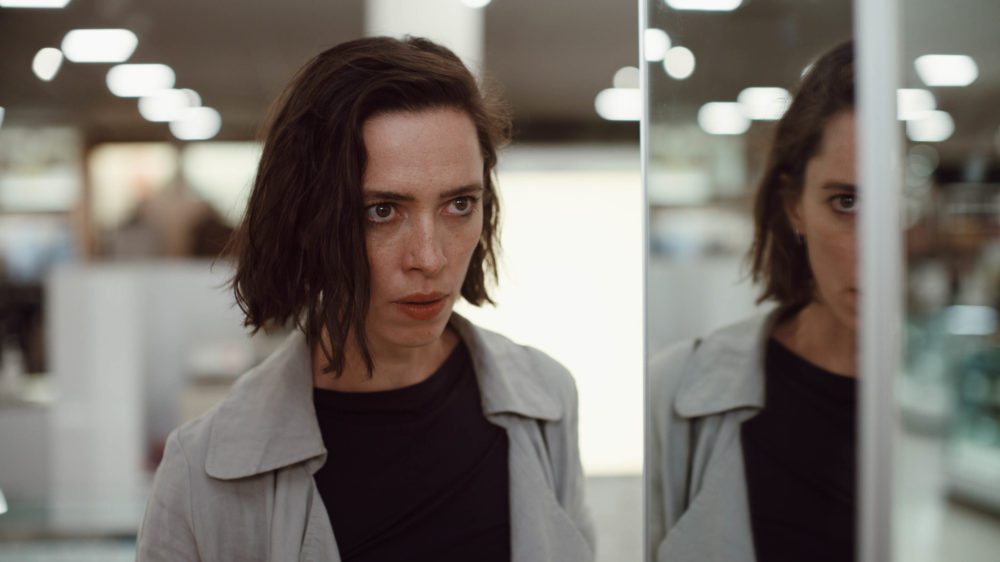 What was your experience like writing and directing Resurrection? How was it different after working on your first feature, Nancy, Please?
Despite their differences in budget (Nancy, Please was made for about $150k), the experiences were surprisingly similar! The day-to-day, moment-to-moment challenges felt largely the same and were typical of indie features. In both cases, the biggest enemy was the clock — trying to get what we'd planned and what we needed in the short time we had.
With all the challenges independent filmmakers face, how do organizations like The Gotham, or the industry at large, continue to address and support creators?
Indie film is tough! It's tough to get a foothold and it's tough to have the patience and resilience to keep plugging away when things aren't going your way. My advice to those breaking into the industry is not at all unique (and I often didn't follow it myself, to my detriment!), but I will say it anyway:
Show up as much as possible; be kind to everyone; take every meeting; don't be afraid to ask for things, but always respect people's time; help other filmmakers as much as possible; engage as actively with great organizations like The Gotham as much as you can. Even if you like to stay at home most of the time (like me), do your best to be part of the community and to form a like-minded group of filmmaker friends and collaborators.
What are you most passionate about as a filmmaker? With two completed features under your belt, how have your passions or goals evolved, if at all?
I read a Duplass Brothers quote a while back that stuck with me. I can't find the exact quote, but the gist was: People started paying attention to their films when they stopped trying to make movies like other filmmakers and started making movies like themselves. I've found that to be true with my stuff — if I can stay true to my own impulses and preferences and judgment, I'm more successful creatively and people pay more attention to what I'm doing.
On the other hand, when I actively imitate others, it's usually unsatisfying and just doesn't work. Right now, I'm most passionate about pursuing the stories and themes that I genuinely feel strongly about and connected to and write in a voice that feels specific to me, which is also (hopefully!) of interest to others. It's tough, because the temptation to emulate the work of your artistic heroes is a strong one.
What are some of your favorite films or television shows (all-time or recent)? Are there any particularly influential for you?
These are always the hardest questions to answer because it feels like my favorites are constantly changing! But a few movies I suspect will always be on my all-time favorite list are: Safe (Haynes); Beau Travail (Denis); The Sweet Smell of Success (Mackendrick); Two-Lane Blacktop (Hellman); Paris, Texas (Wenders); Portrait of a Lady on Fire (Sciamma); Dog Day Afternoon (Lumet); Little Murders (Arkin); Possibly in Michigan (Condit); A Matter of Life and Death (Powell & Pressburger); and Rumble Fish (Coppola).
Also, my partner and I have been watching a lot of old episodes of Cheers lately, and Shelley Long's performance across the first five seasons of that show is absolutely remarkable! What an incredible comic actor. Why didn't anybody in the '80s do a Shelley Long/Teri Garr buddy movie?
---
This interview was edited for clarity and length.